The old adage goes that the way to a man's heart is through his stomach, and Becca jokes that this is how she snagged husband Andy.
"After matching on Tinder, Andy and I met for our first date at a cool rum bar in Sydney. Over the next year we enjoyed getting to know each other and Andy soon realised he couldn't live without my amazing brownies, so we decided to move in together," she says with a laugh.
After Andy popped the question in Hawaii, it was another of Becca's long-time loves that inspired their beach wedding.
"Ever since I was young my favourite soap was Home and Away, so I suggested going to visit Dunes in Palm Beach as a possible wedding venue and it was love at first sight with the beach only a stone's throw away," Becca explains.
The couple then discovered their ideal ceremony venue – Bible Gardens with stunning views over the peninsula.
They spent 18 months meticulously planning their April 5, 2019 beach wedding, with the bride putting her DIY skills to work.
"I had a good idea of the colour scheme of the wedding so decided to hand make personalised coasters as favours, all the signage, and dip dyed ribbons that hung in the trees and tied around the bridal bouquets," Becca says.
"We planned our wedding to within an inch of its life, which meant everyone could enjoy the day without any worries!"
Photos courtesy of Weddings by Tim.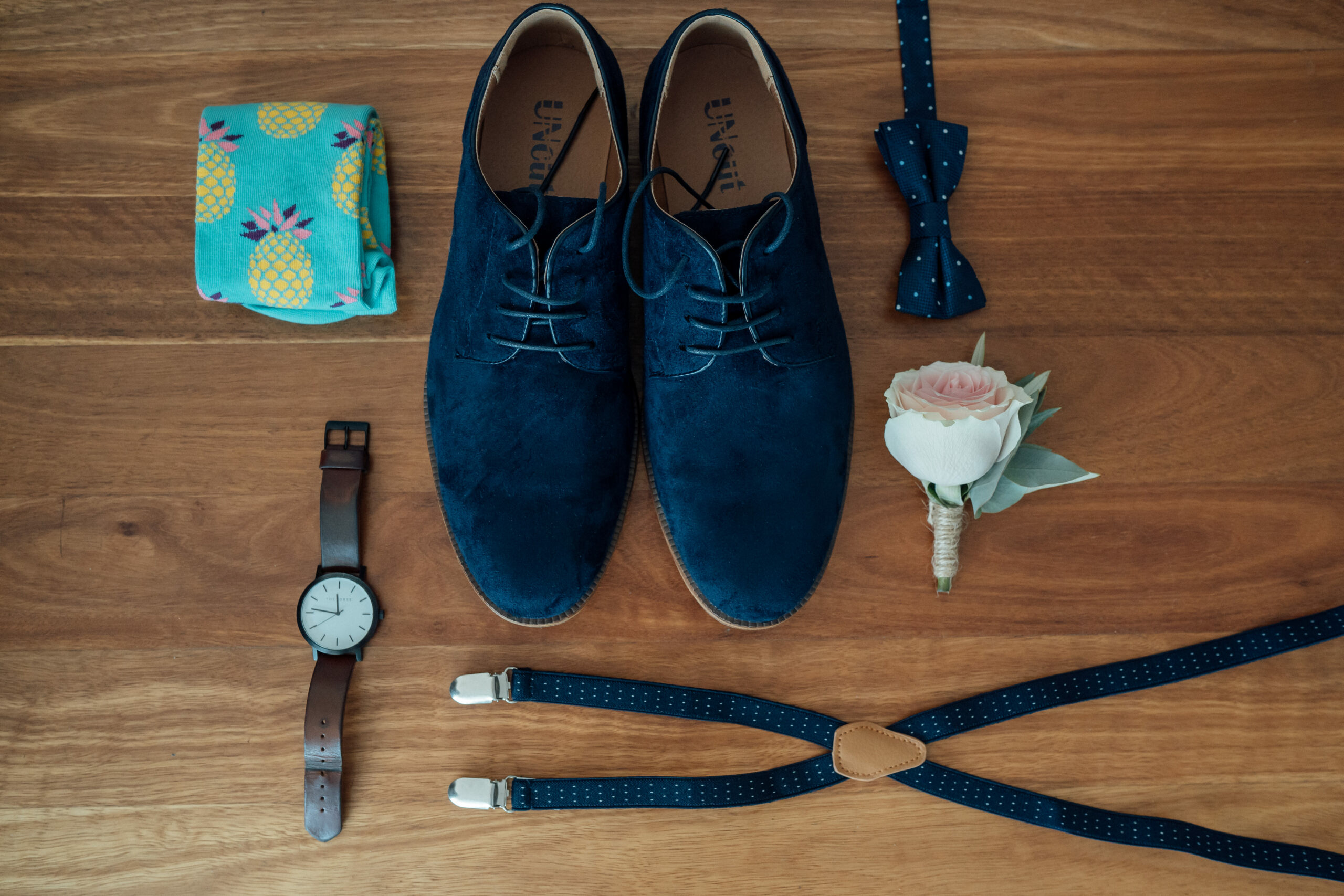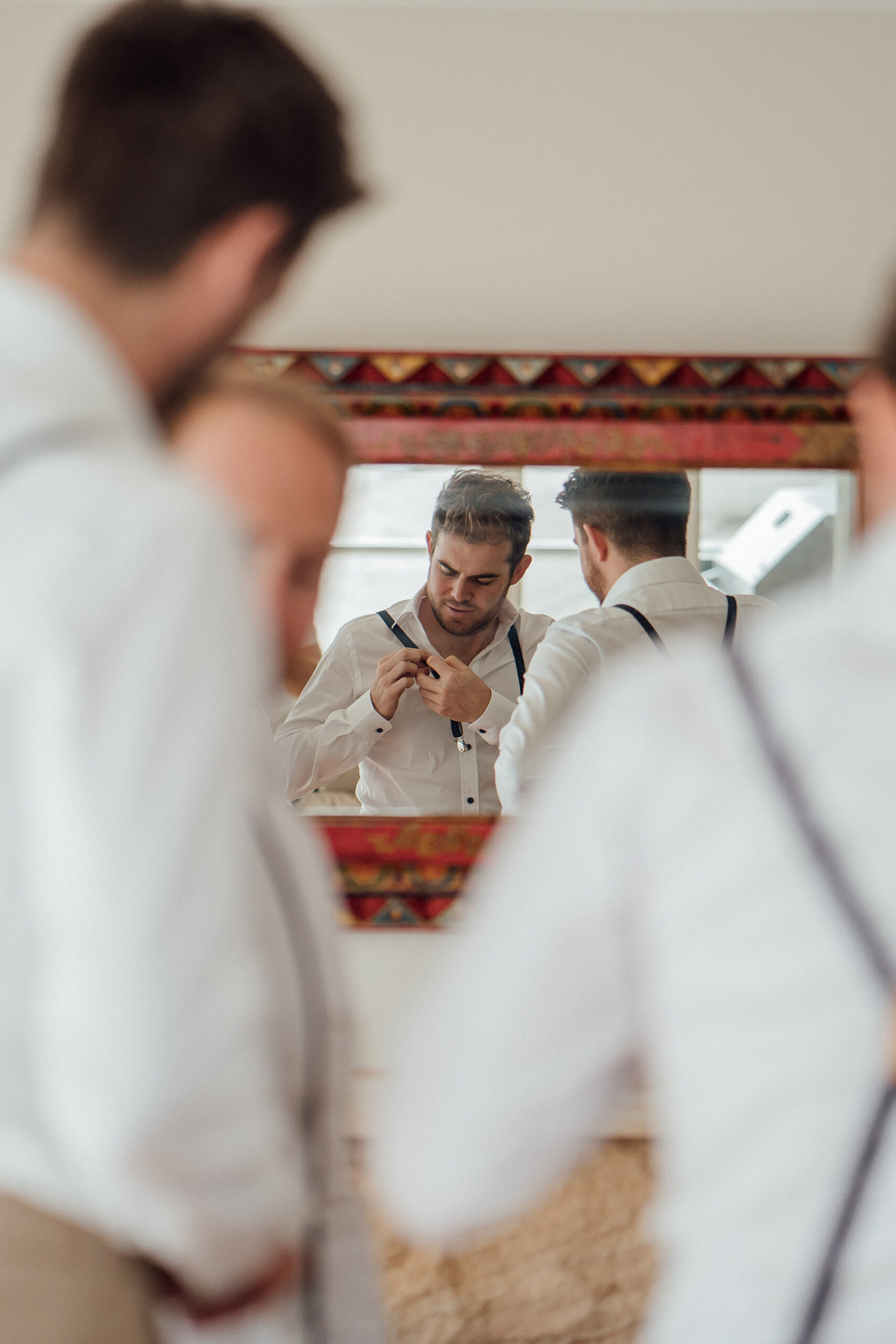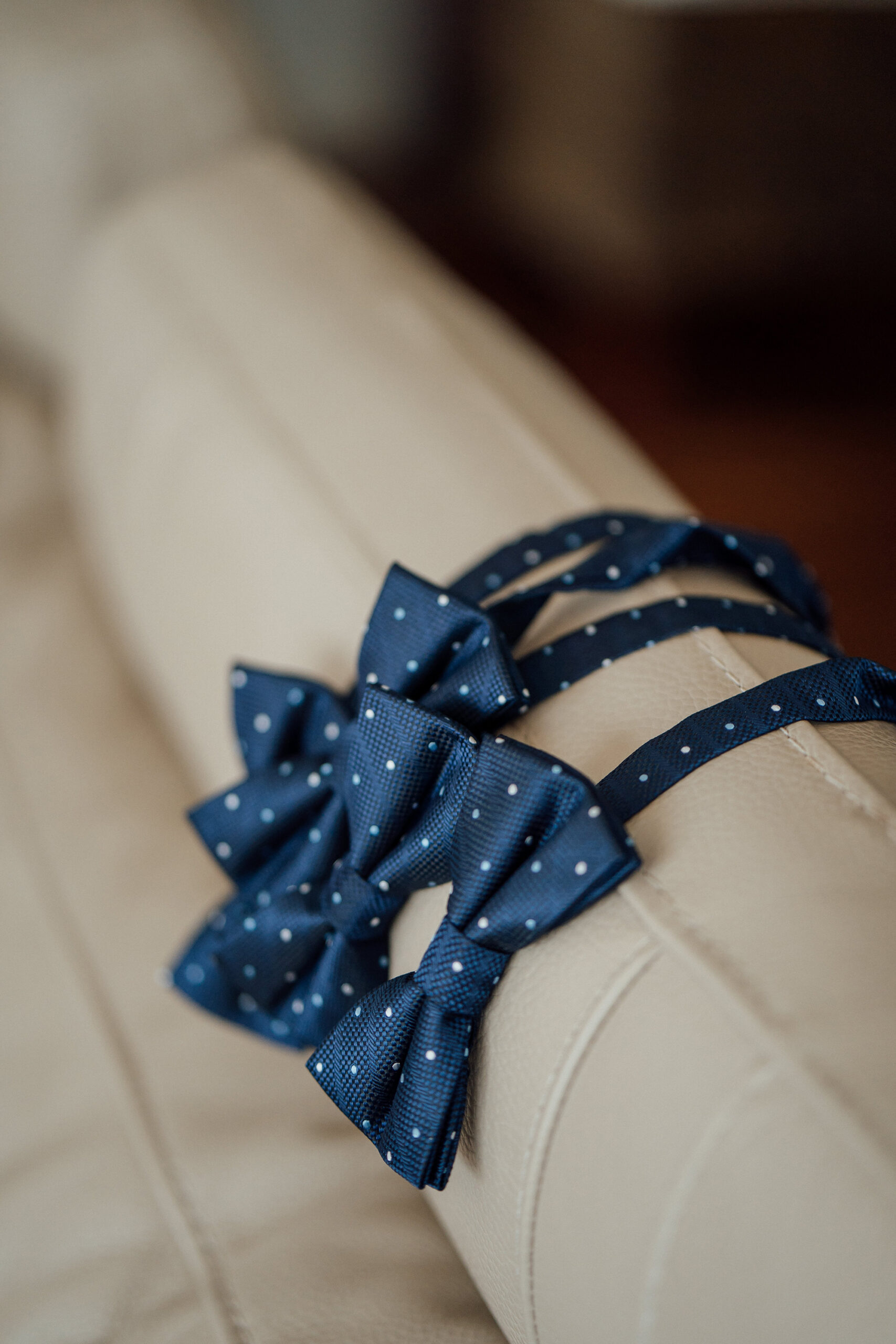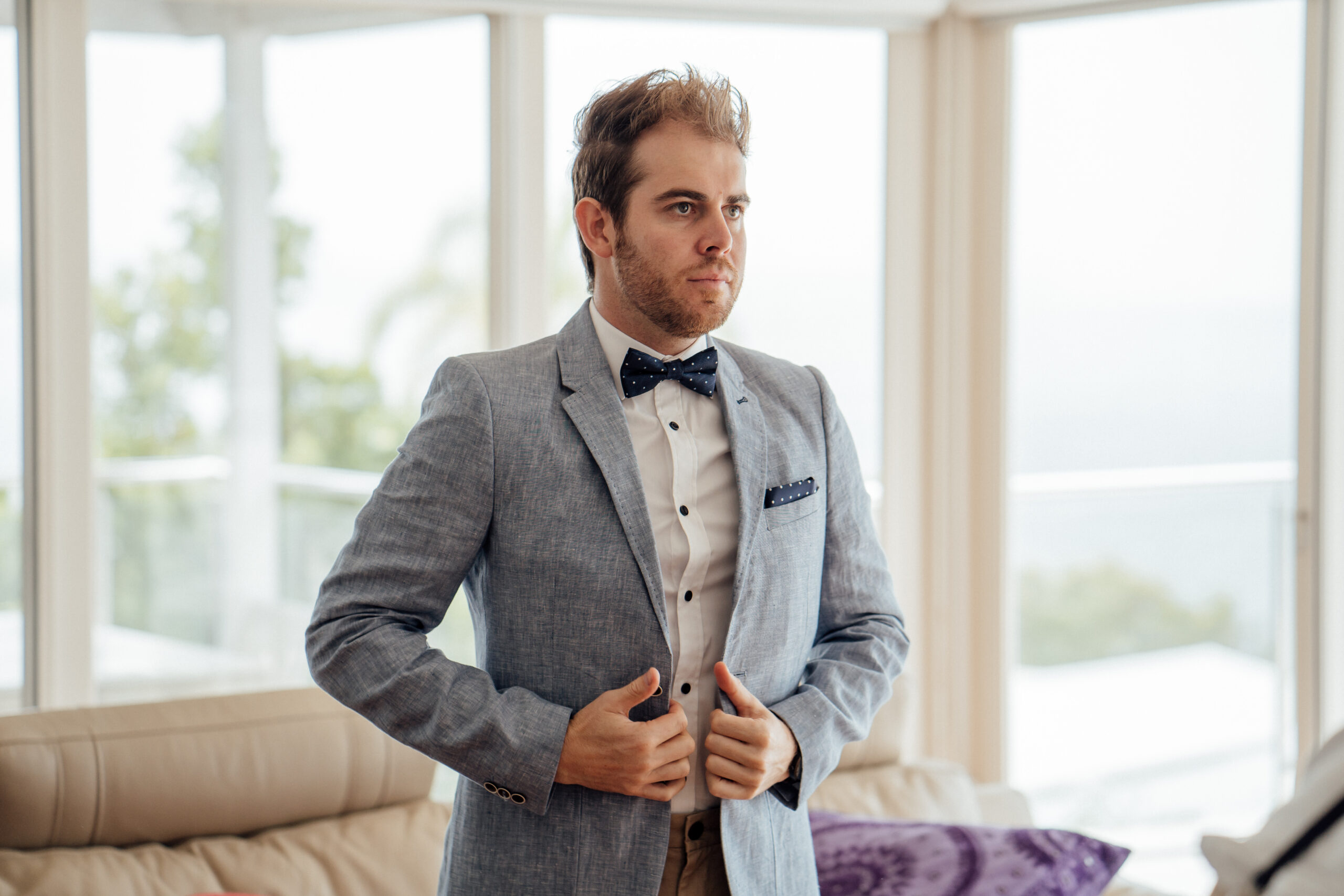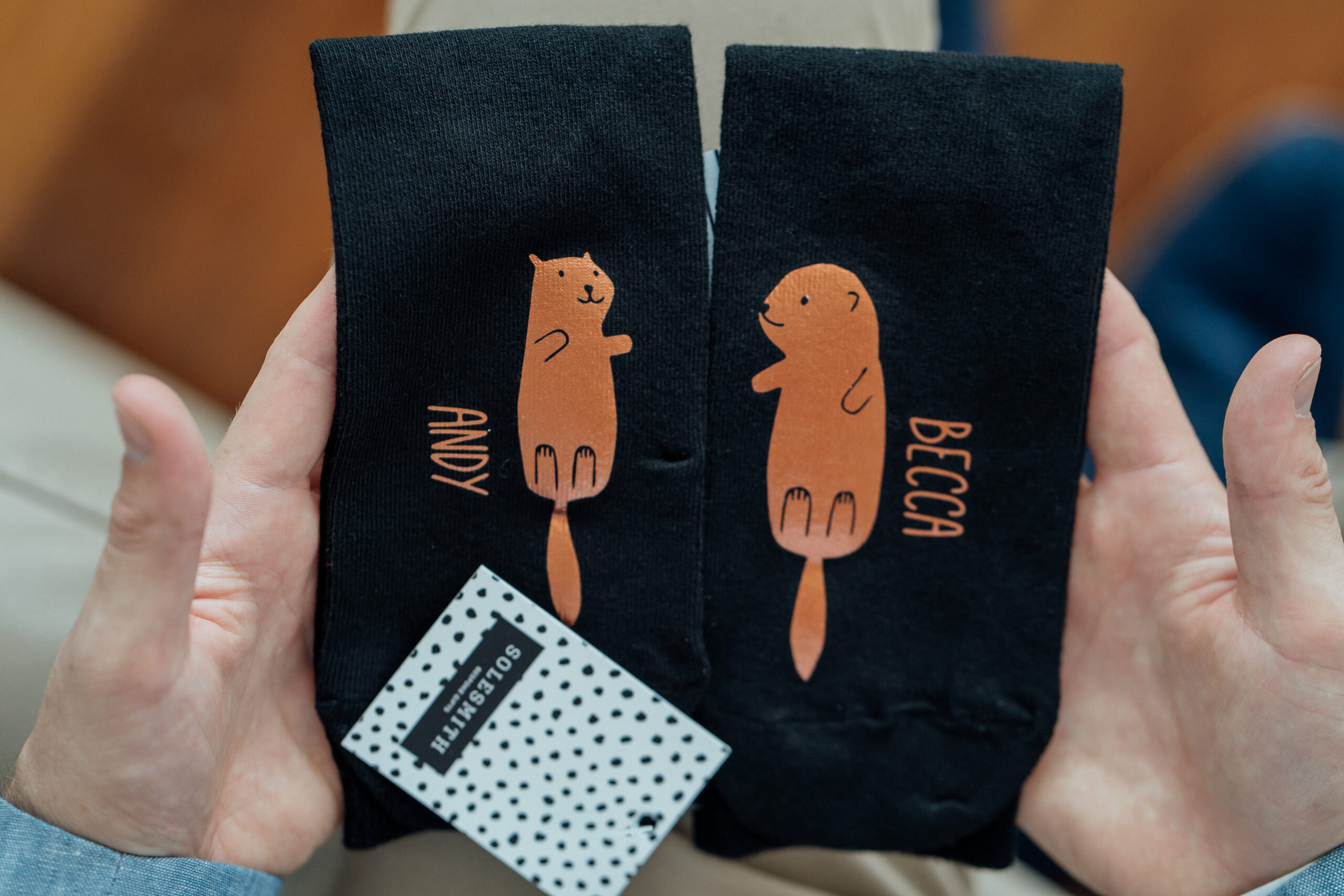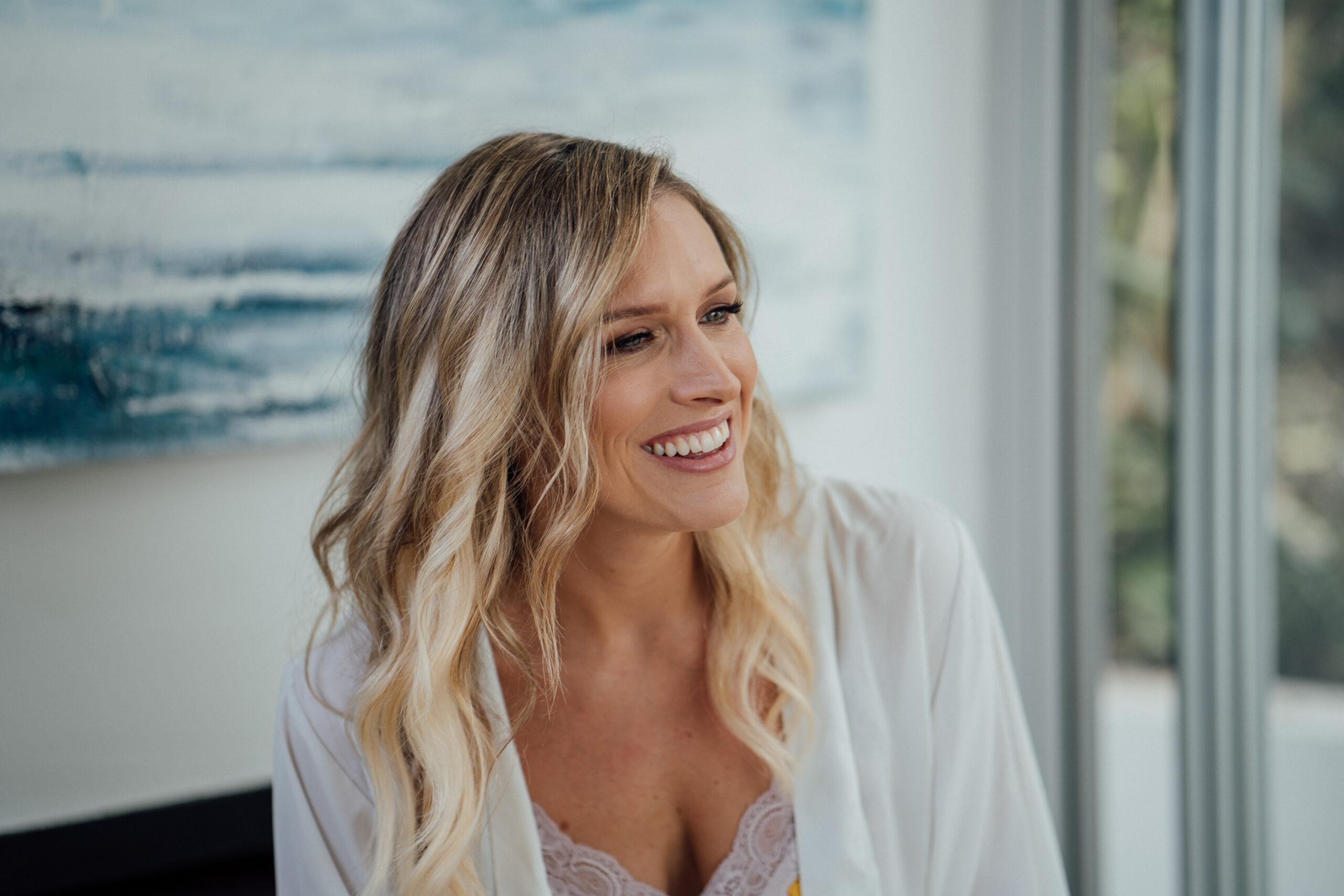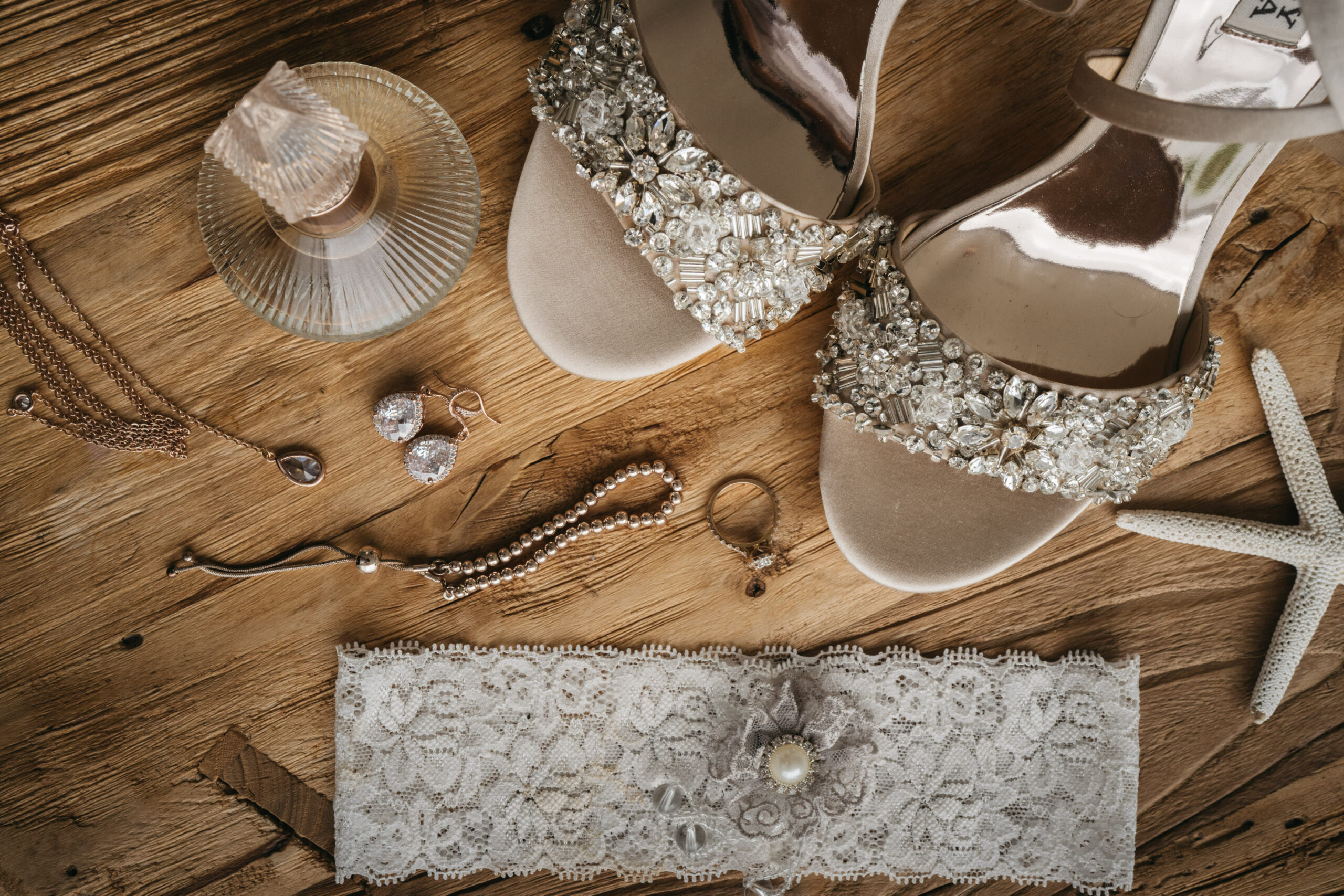 Bride Becc wore glamourous heels from Badgley Mischka.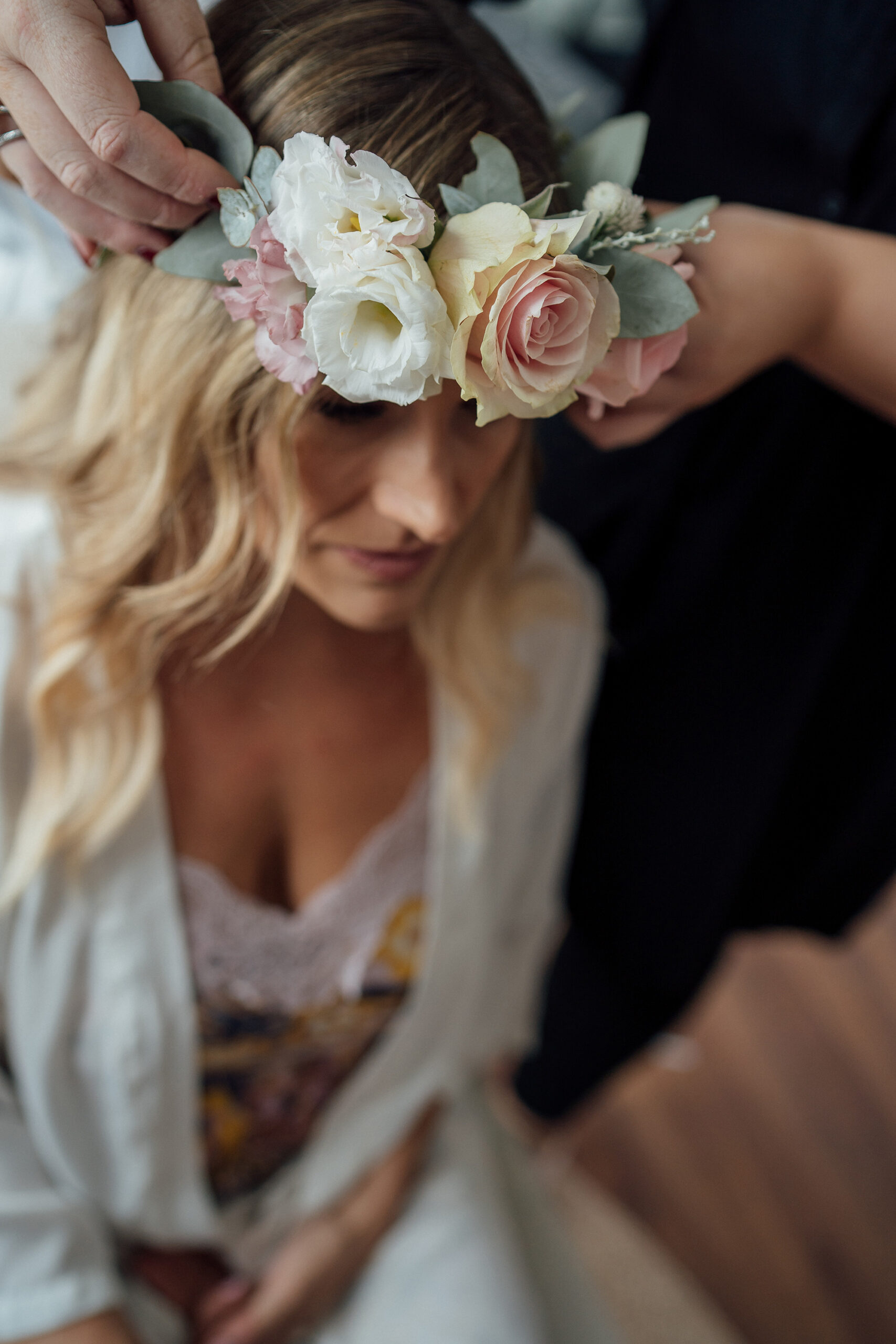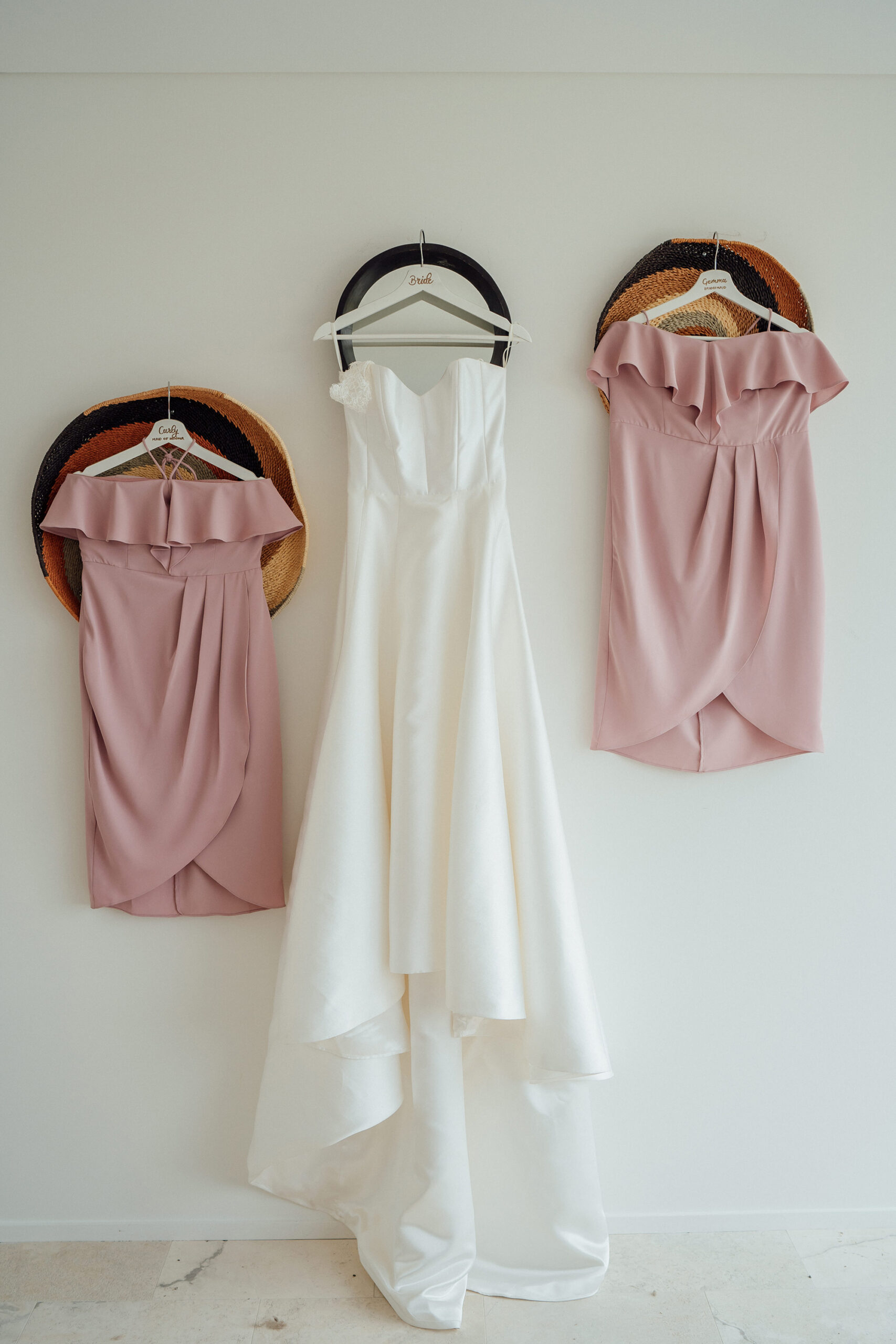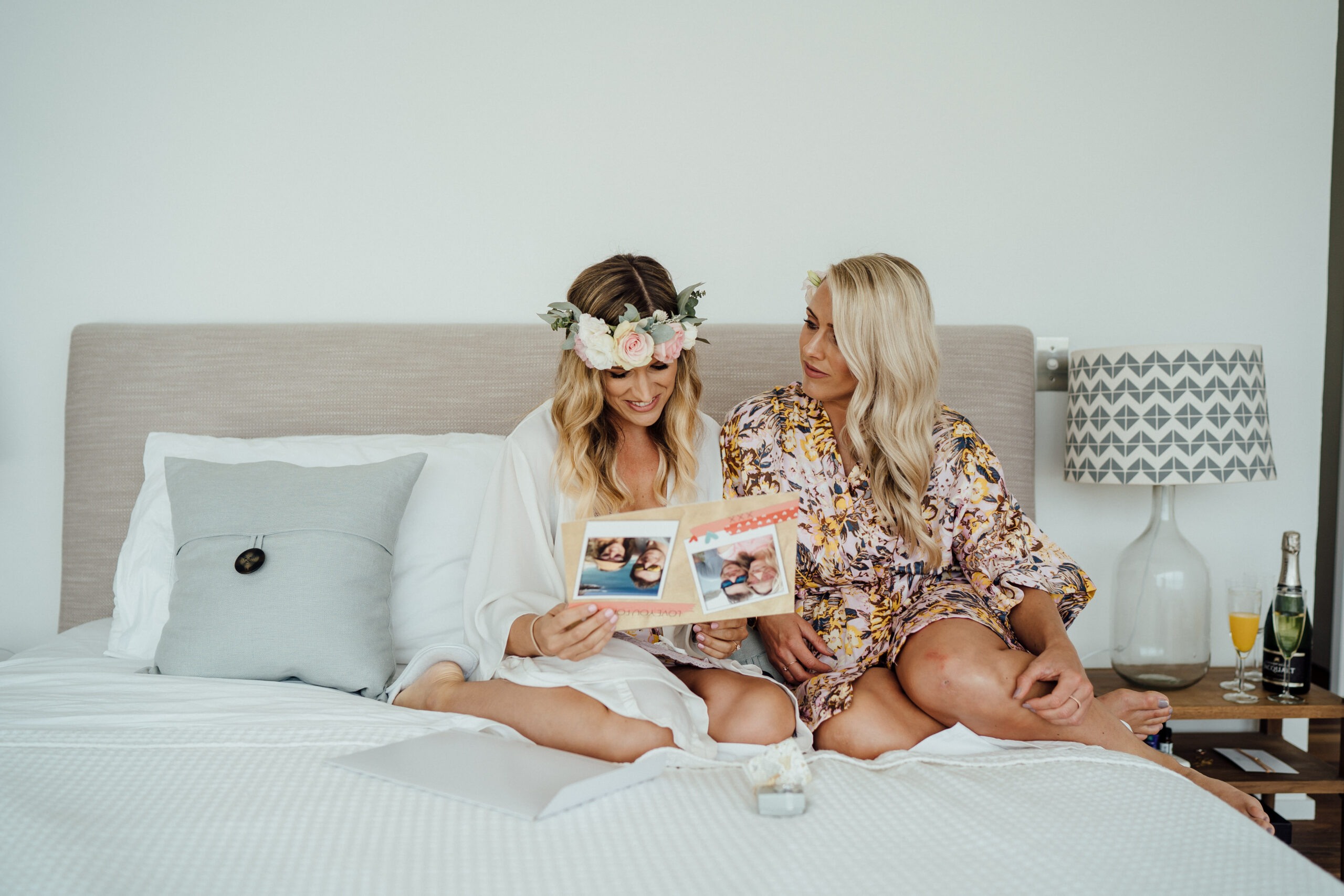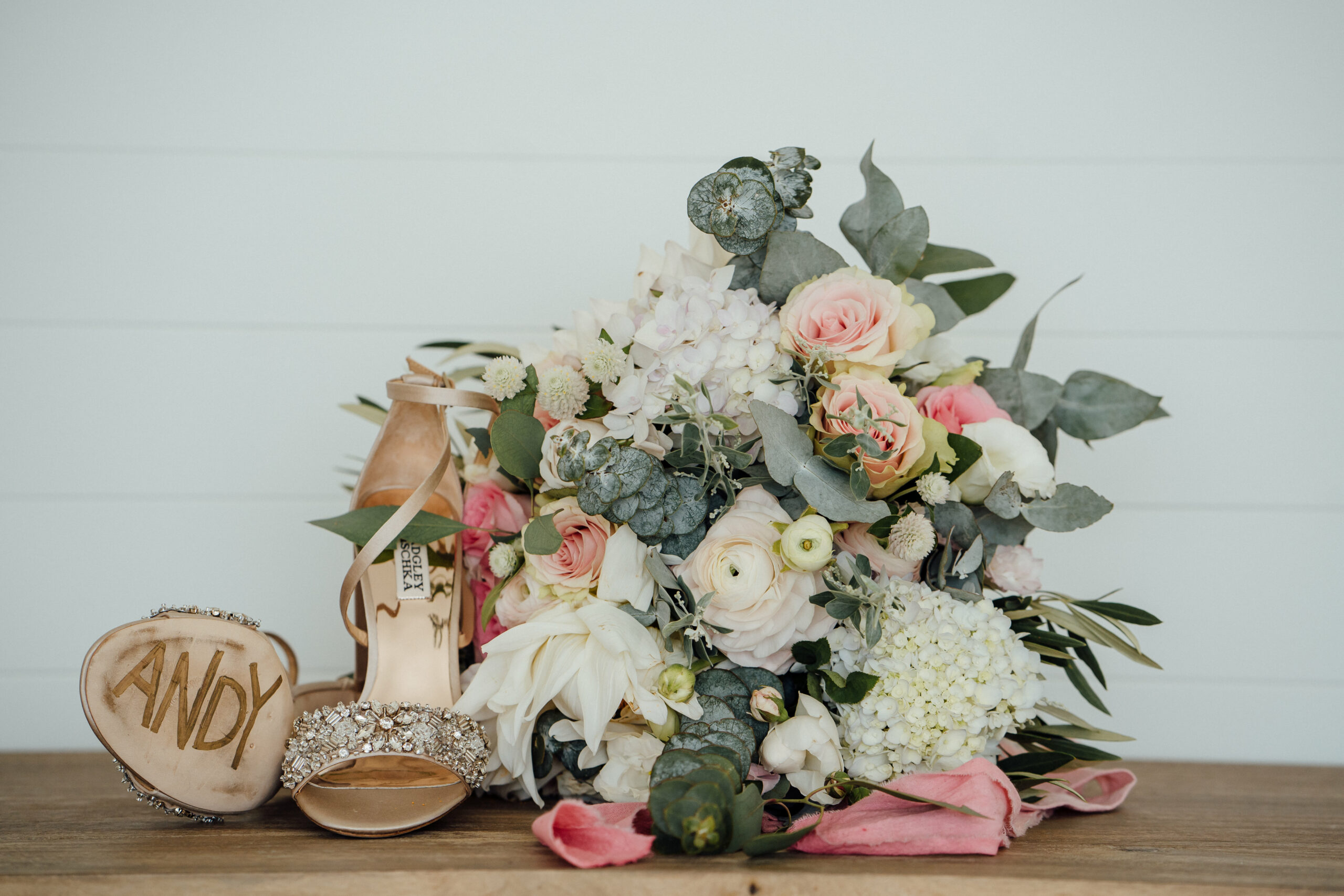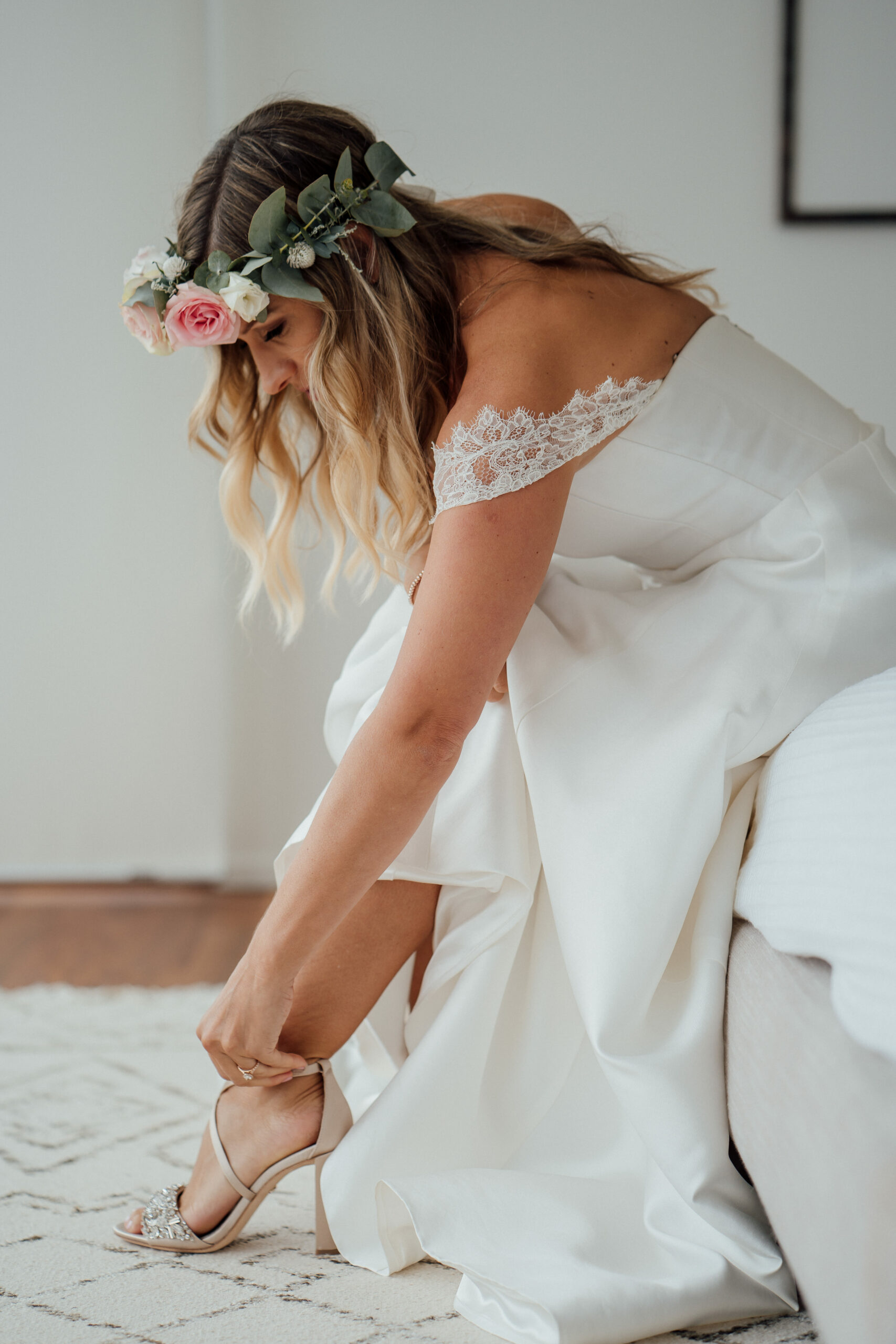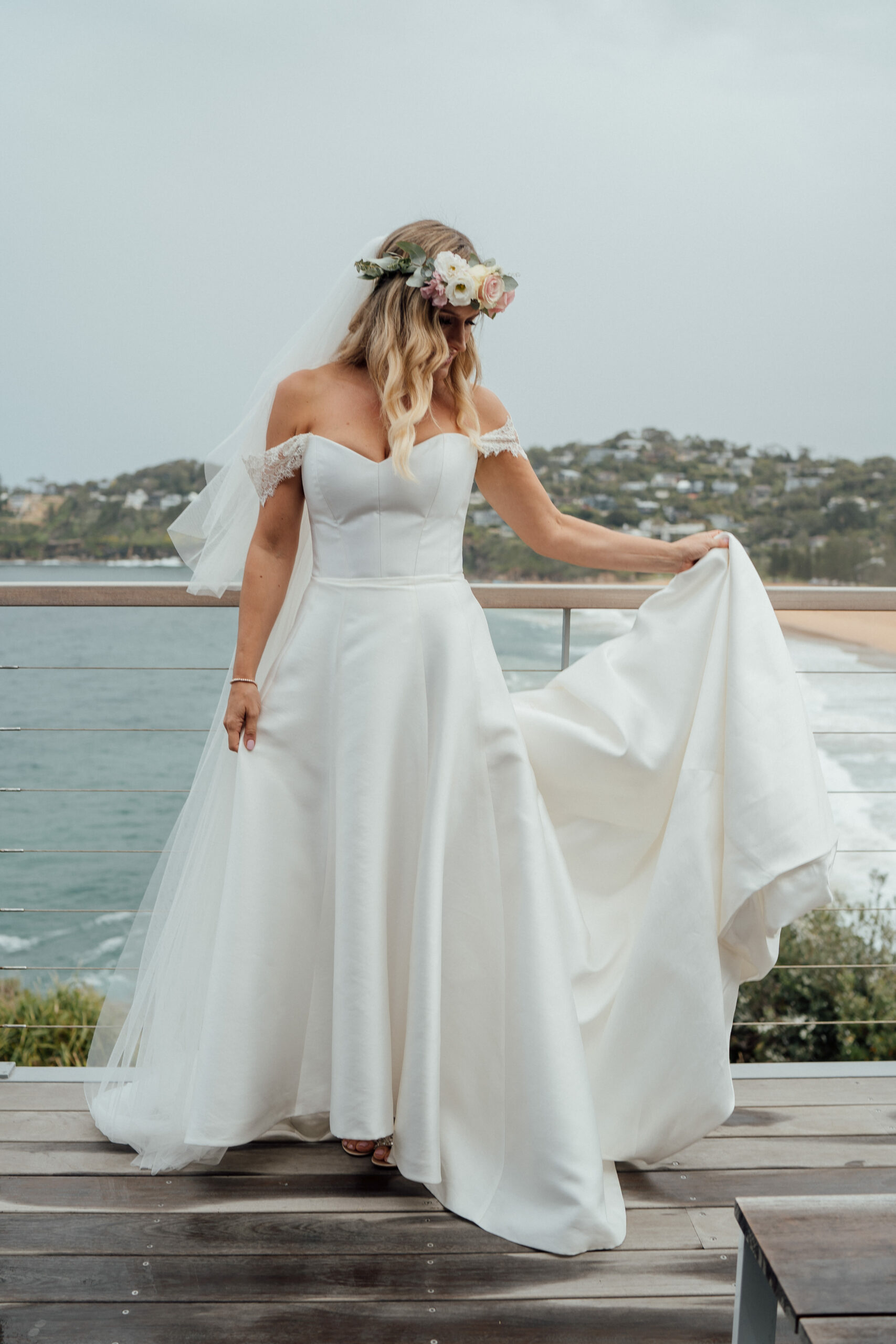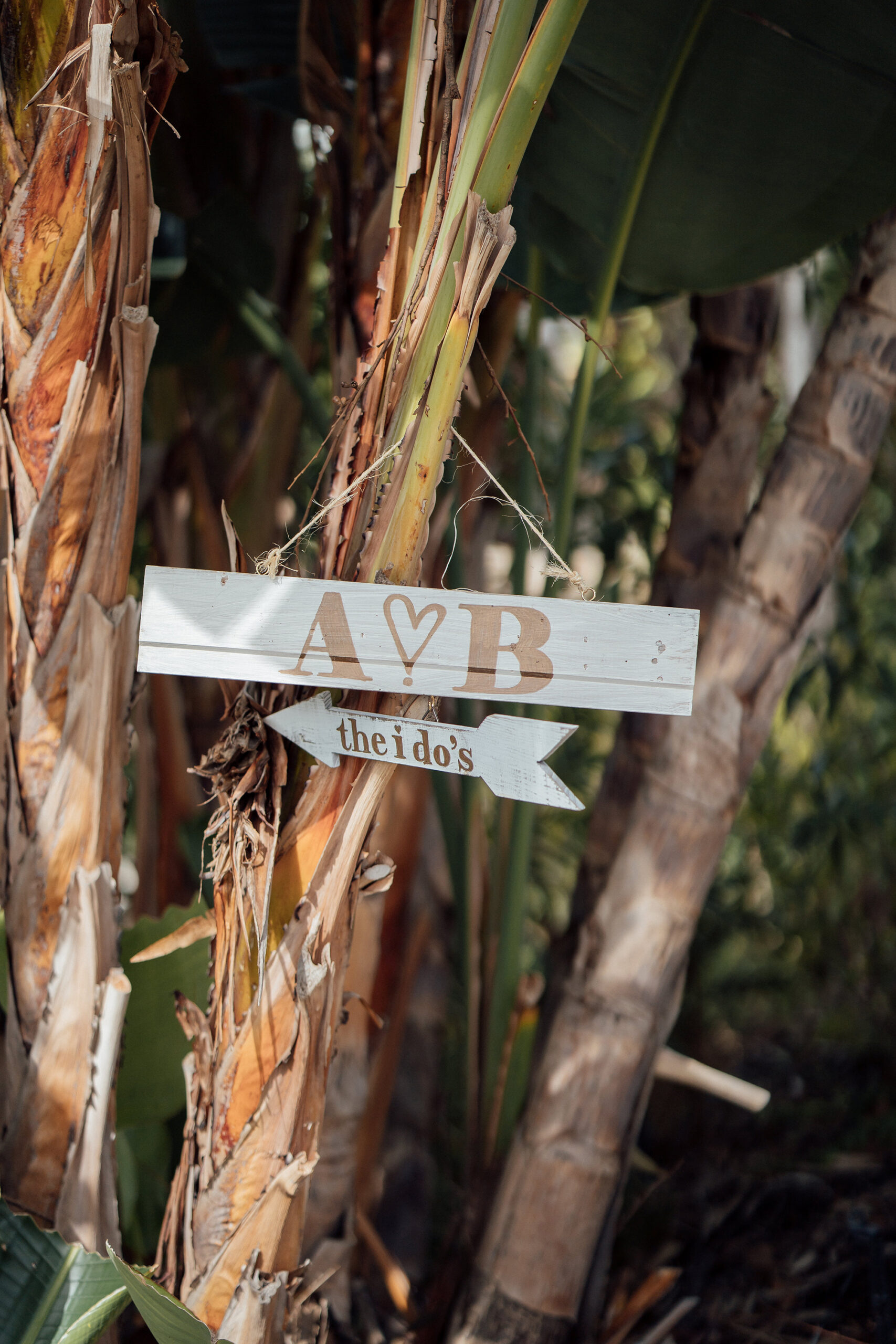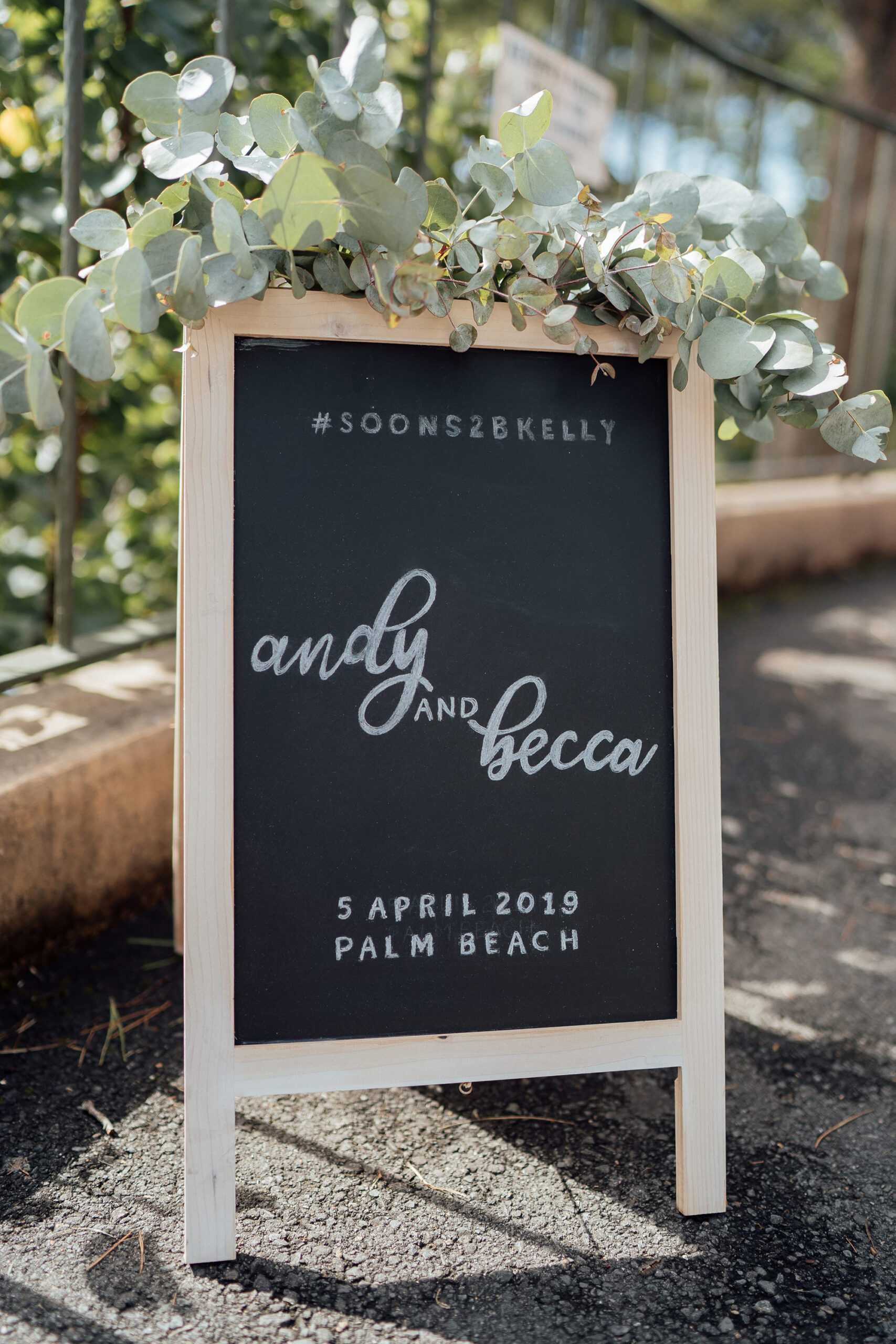 The couple surprised their guests by keeping their ceremony venue under wraps. "We decided to organise a bus to get our guests to the location, thus keeping it a secret until they arrived to unveil the most magical spot, with a backdrop to die for," Becca says.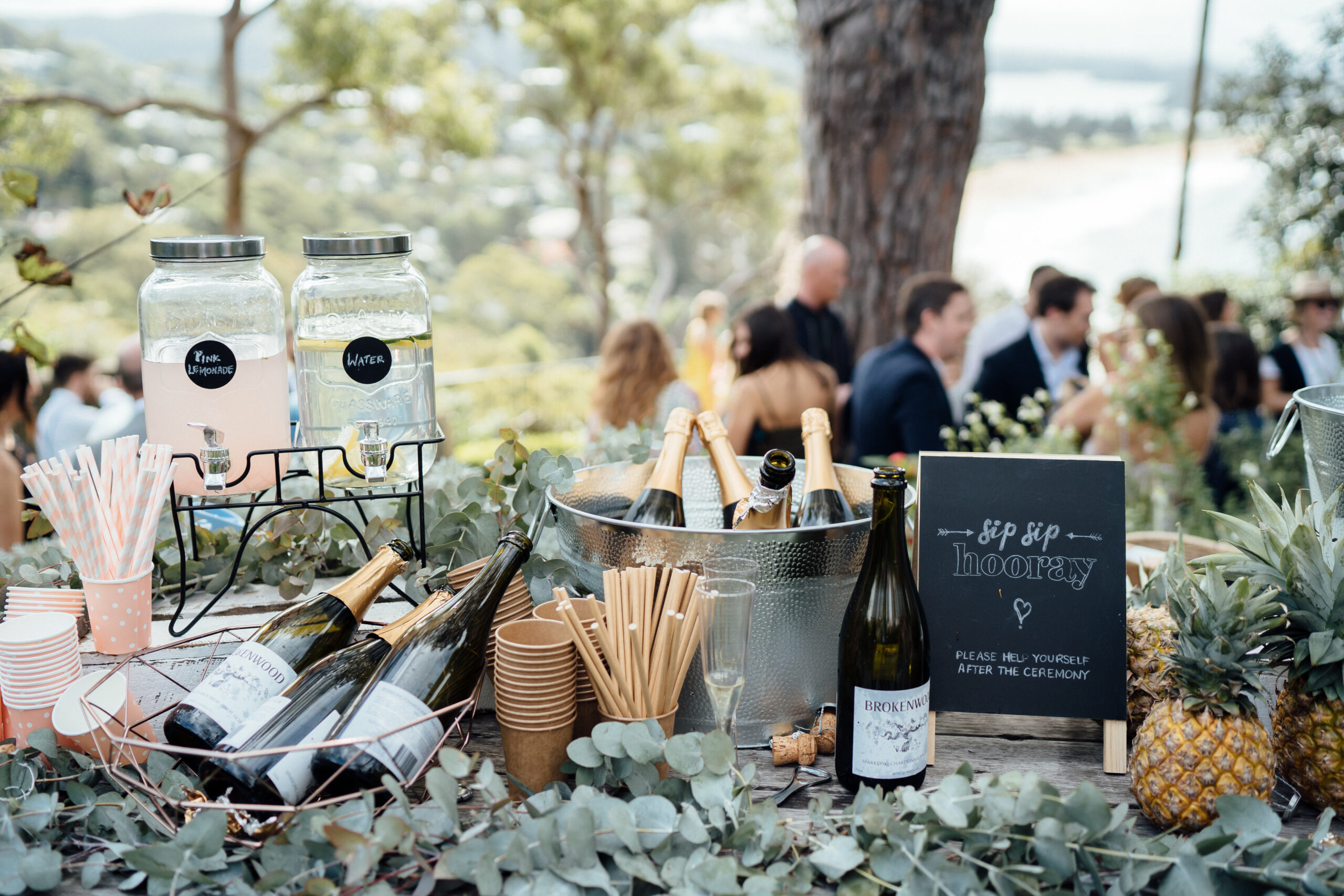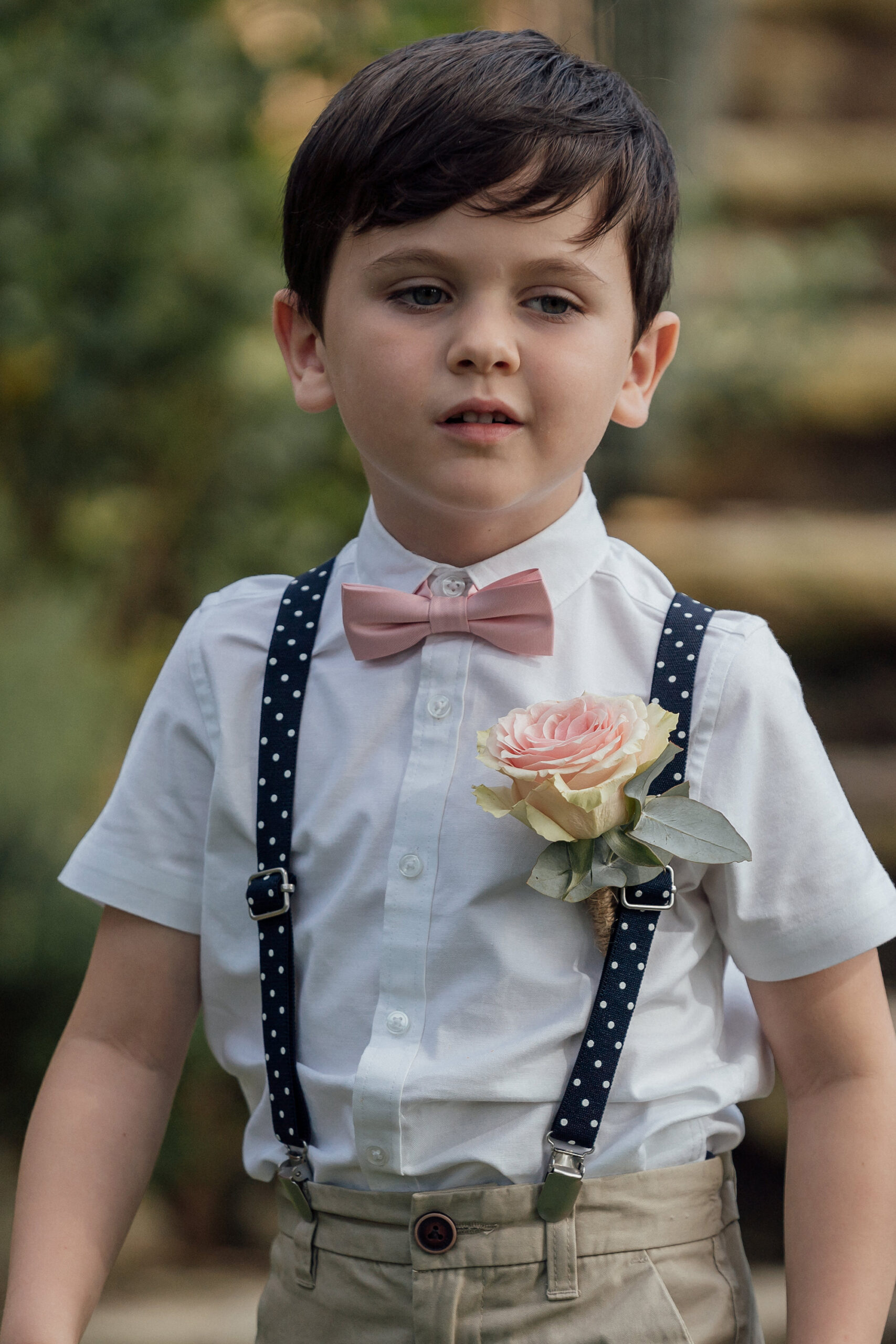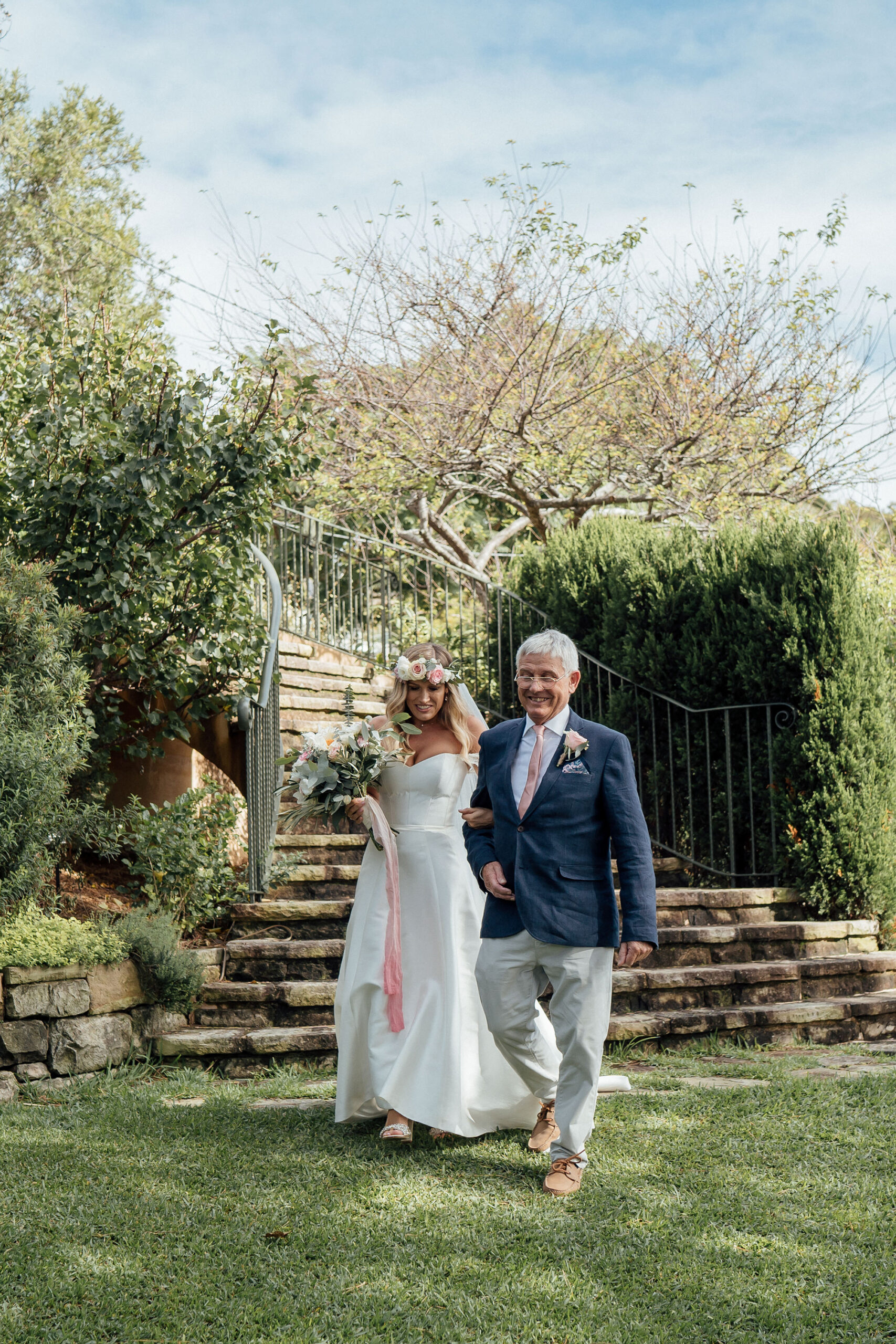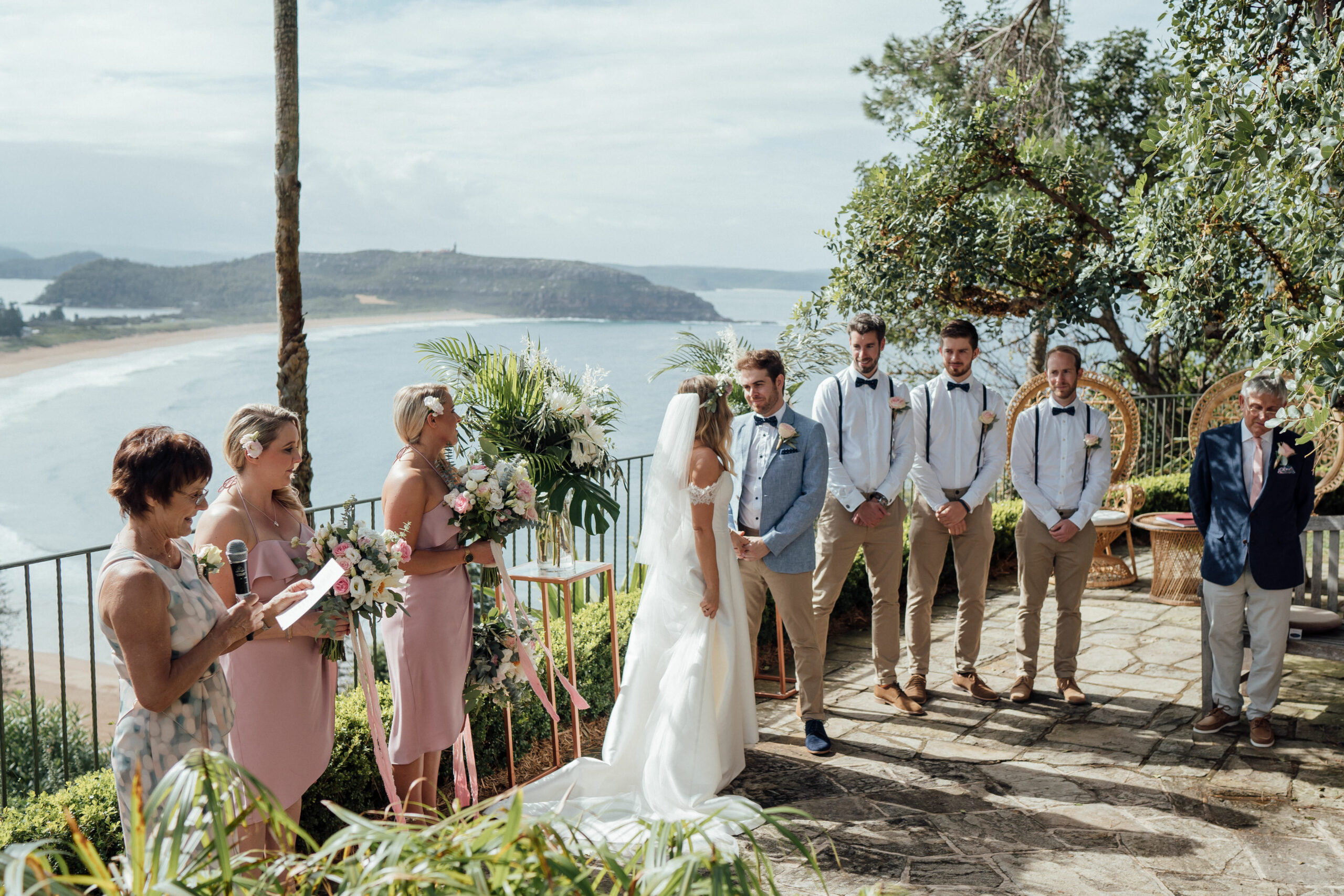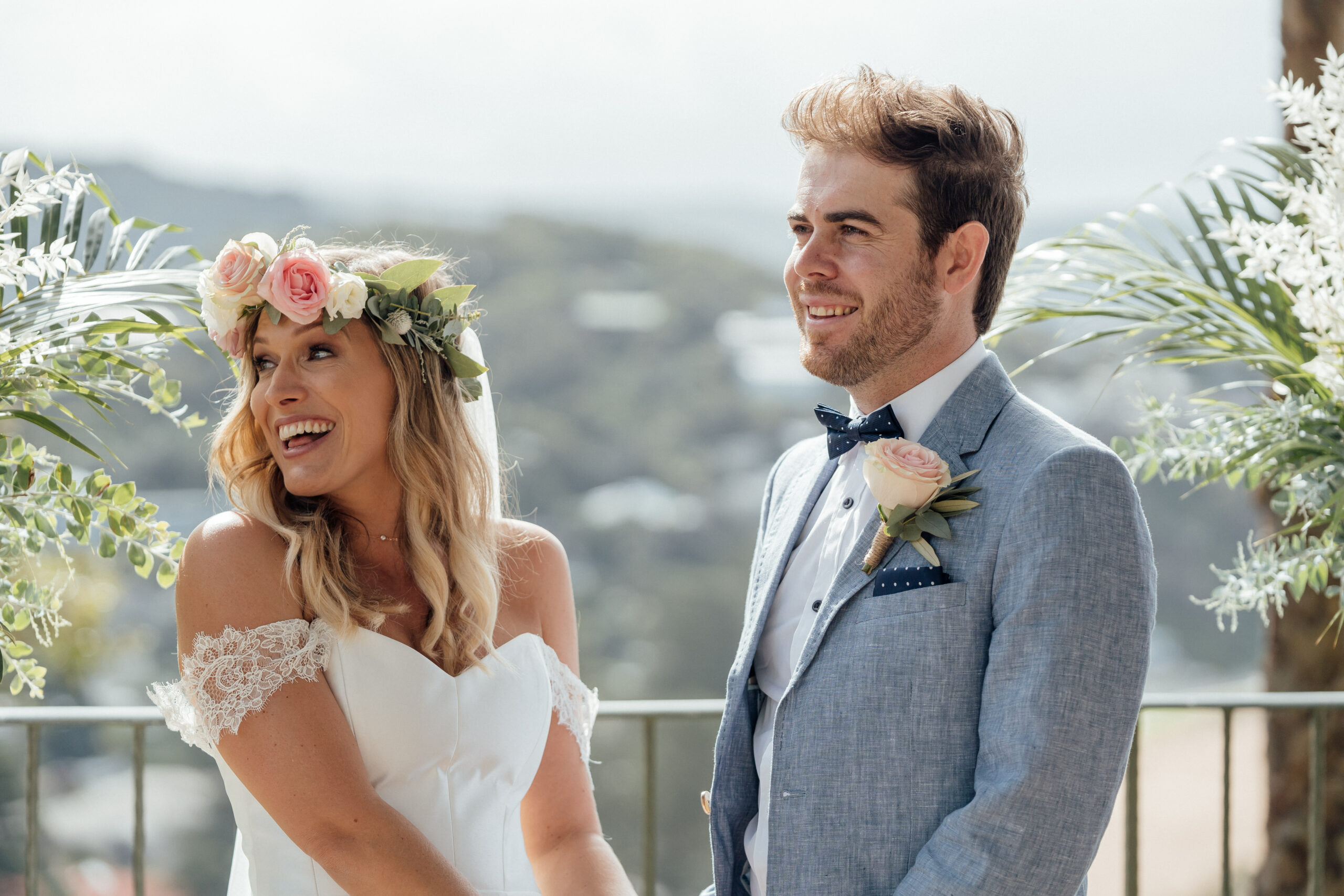 Becca's pretty flower crown added a bohemian touch to the beach wedding.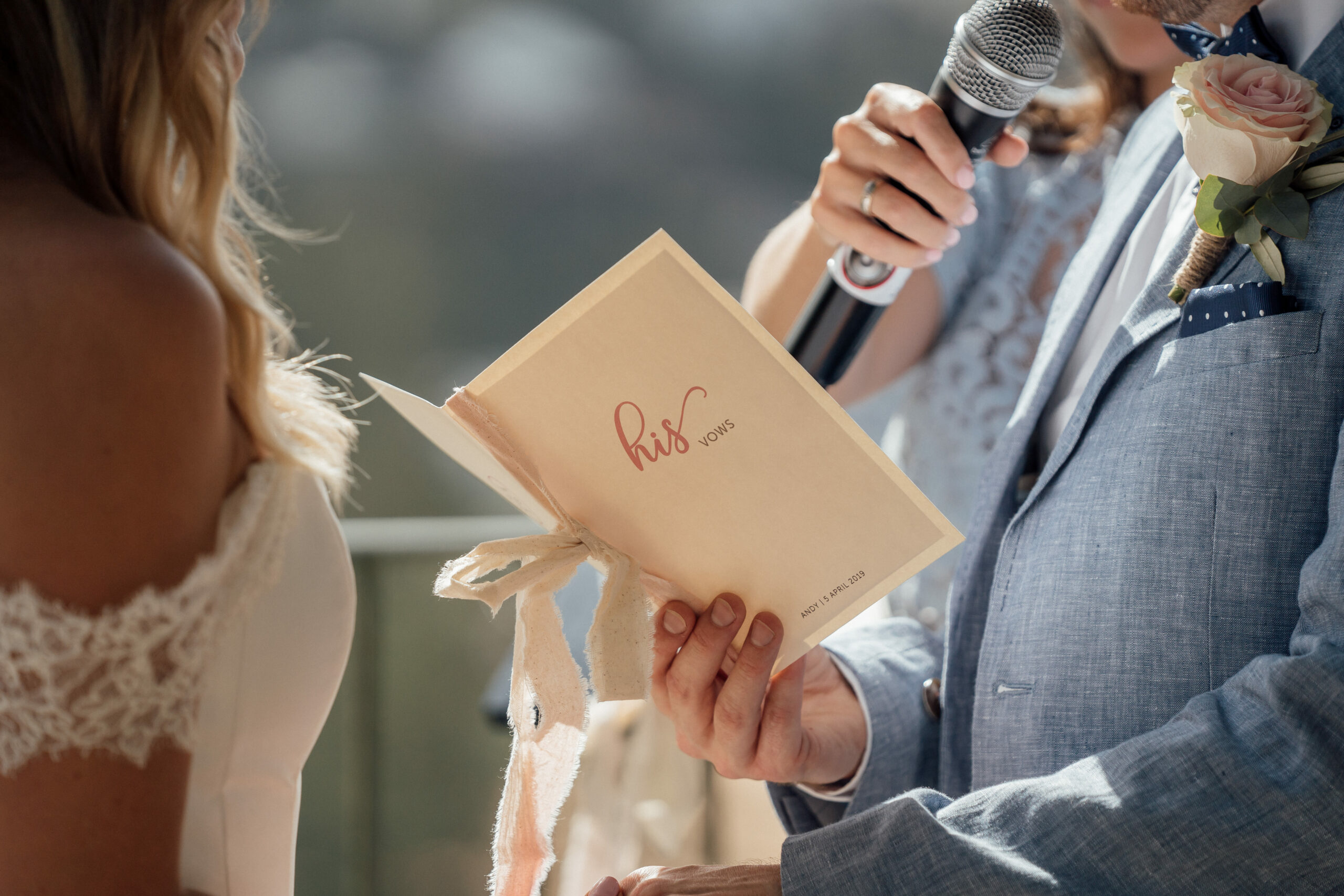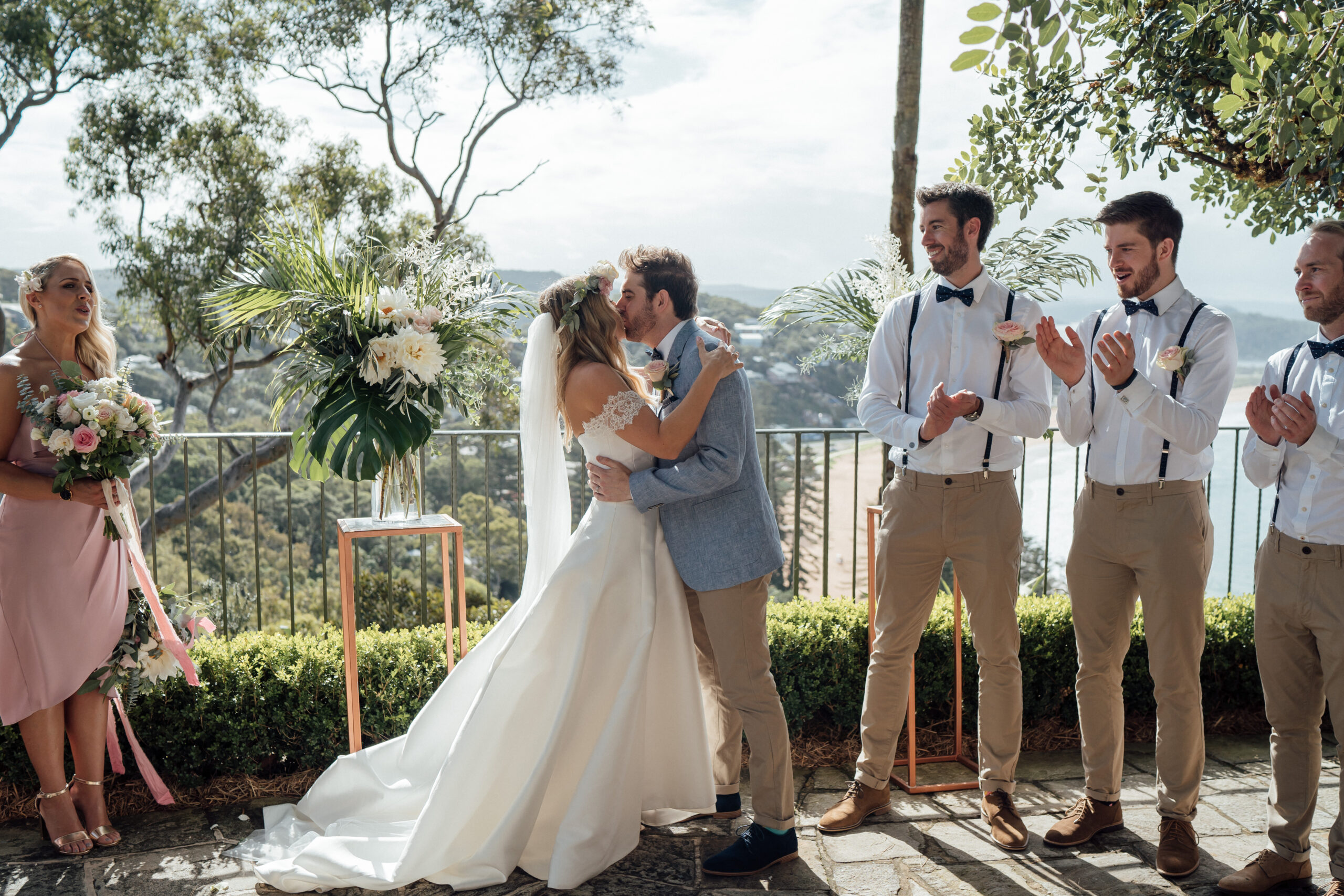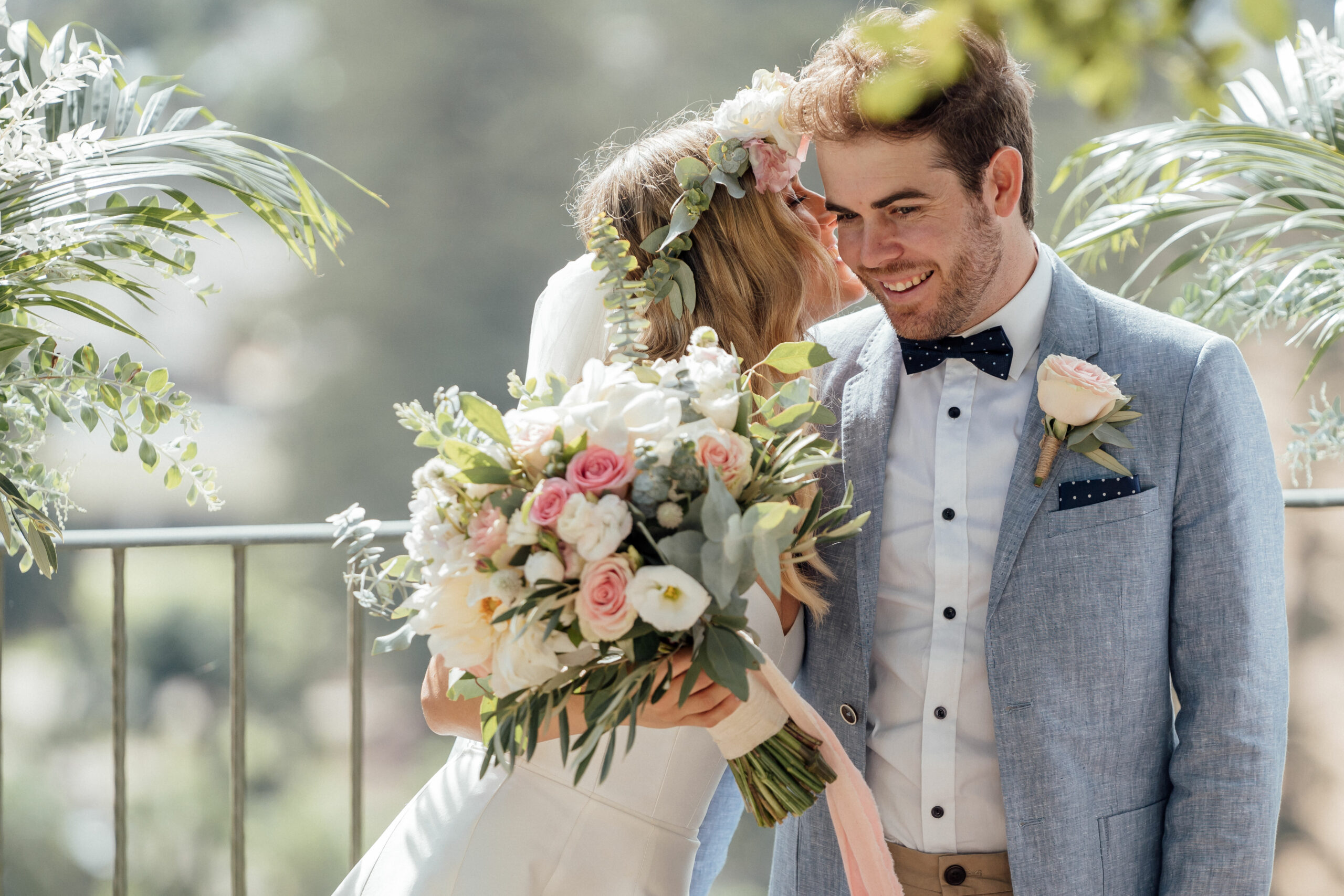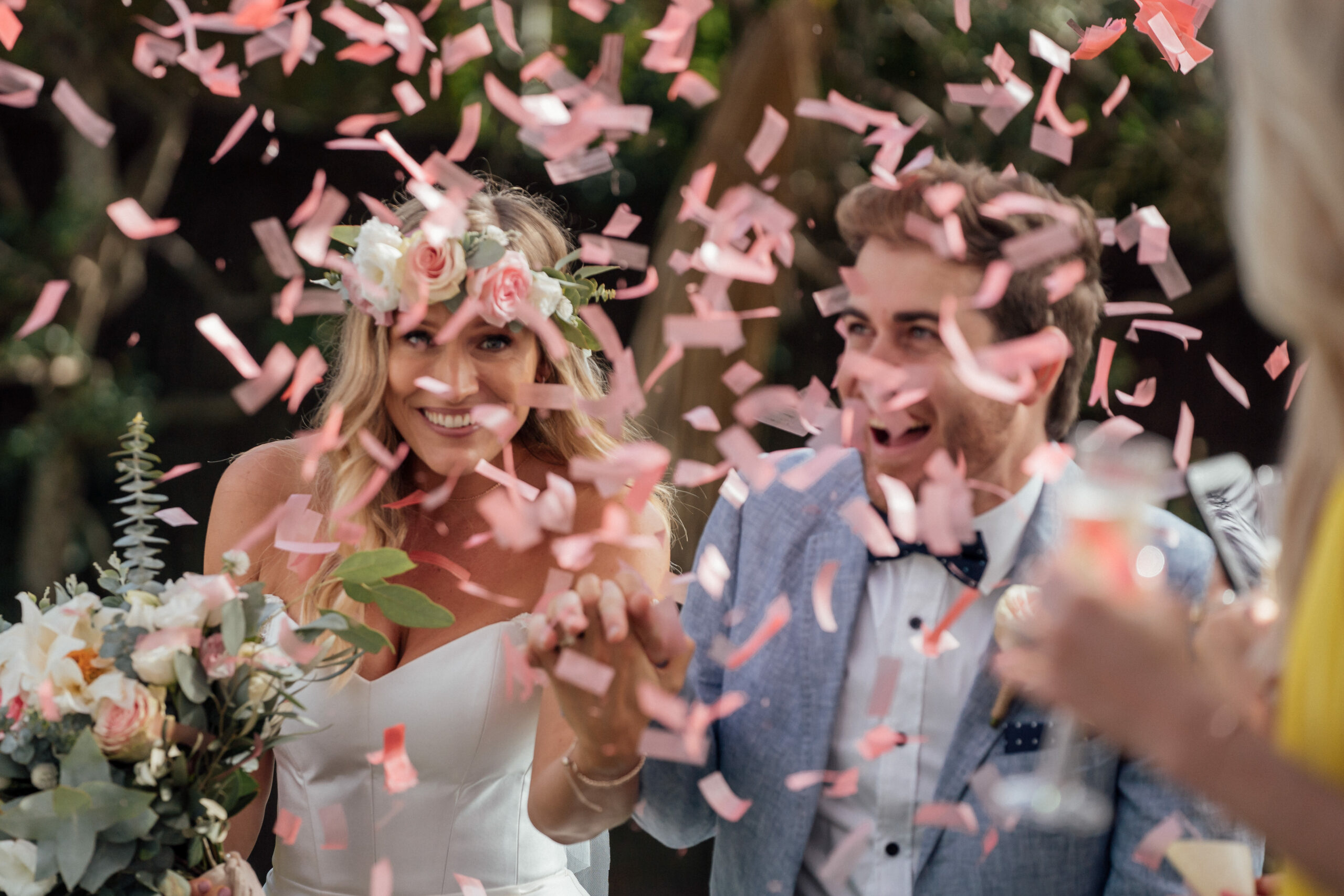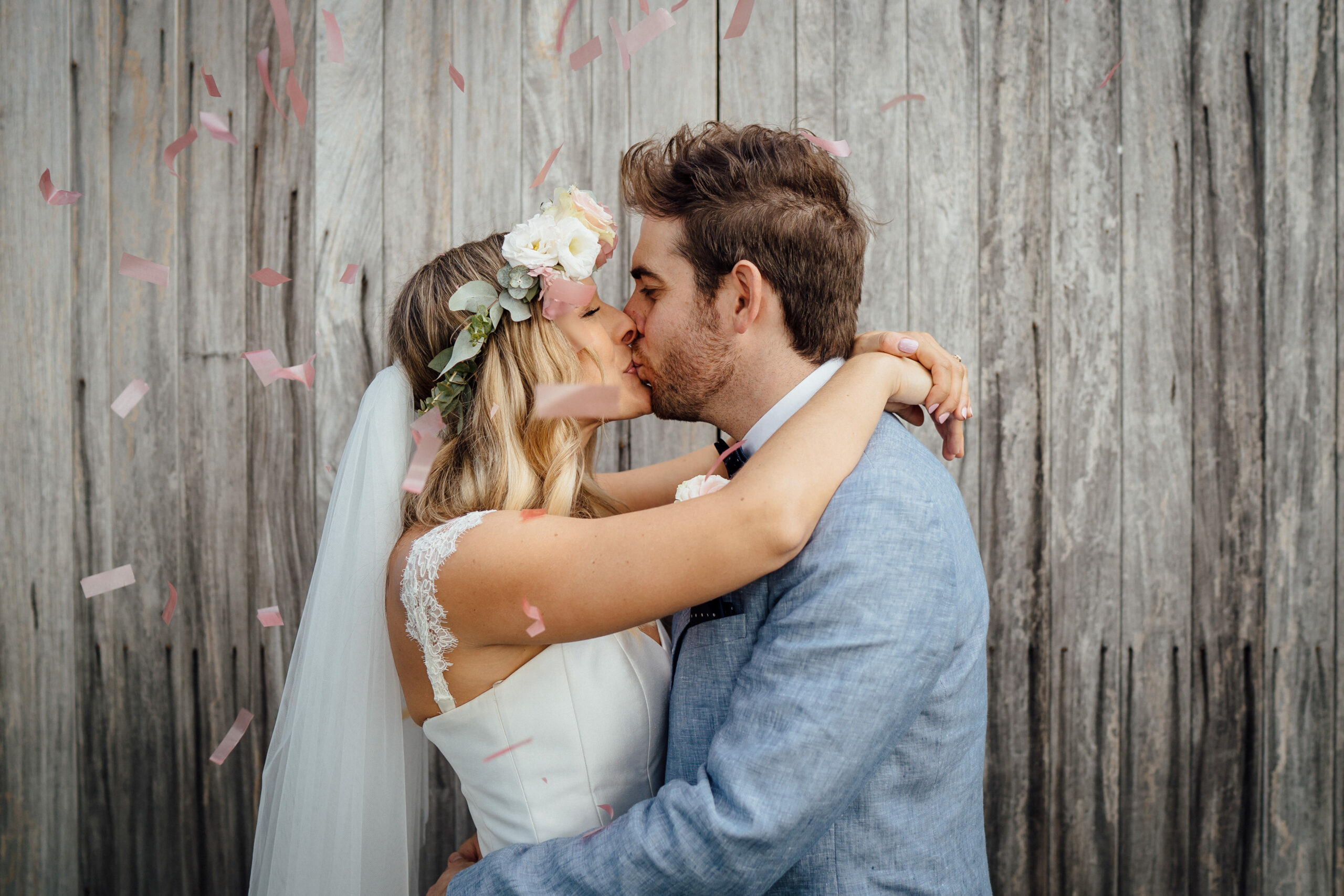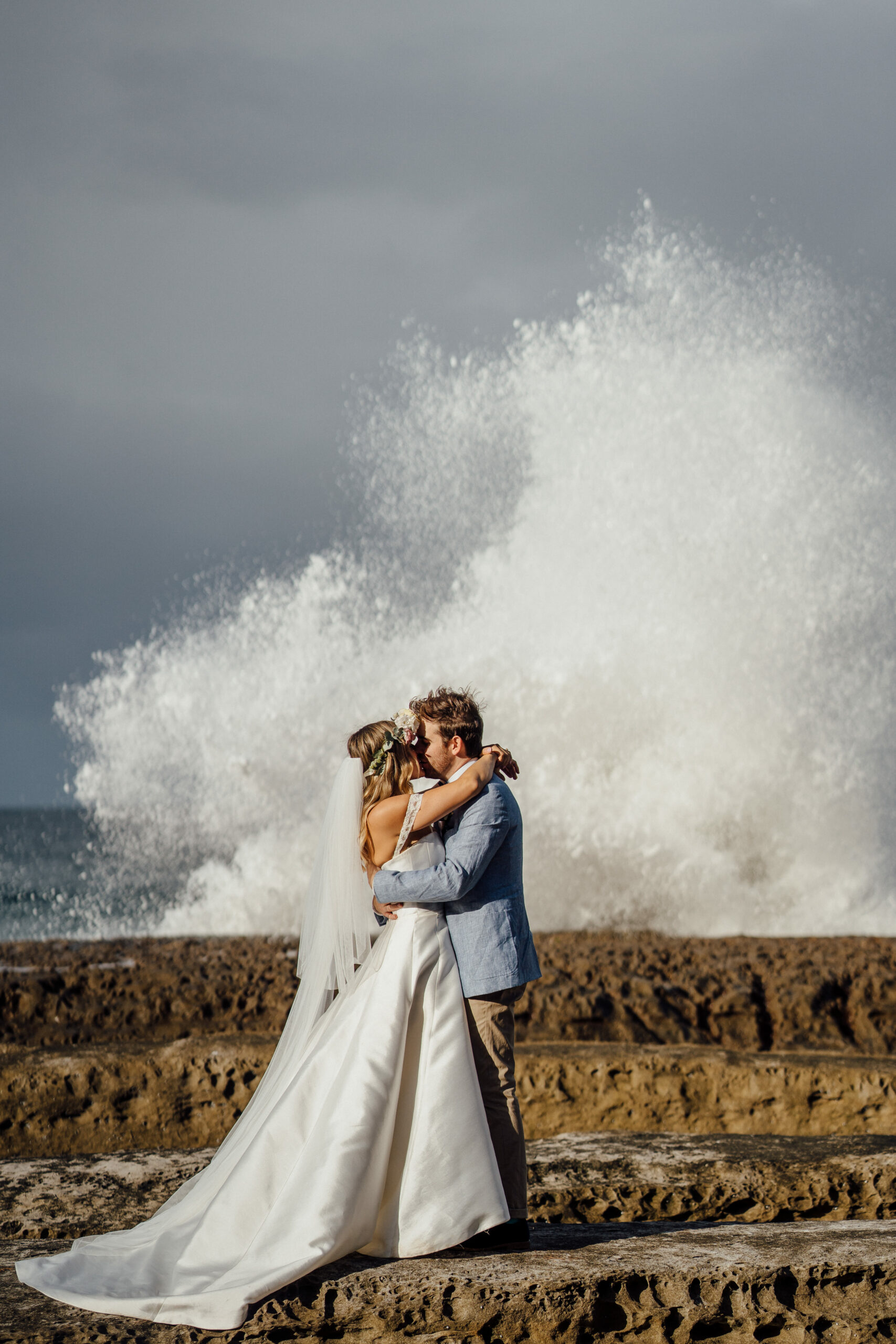 "Our photographer Tim effortlessly captured the day, from the small details of the reception, to the huge waves that crashed in the background as Andy and I lovingly stared into each others eyes on Whale Beach," Becca says.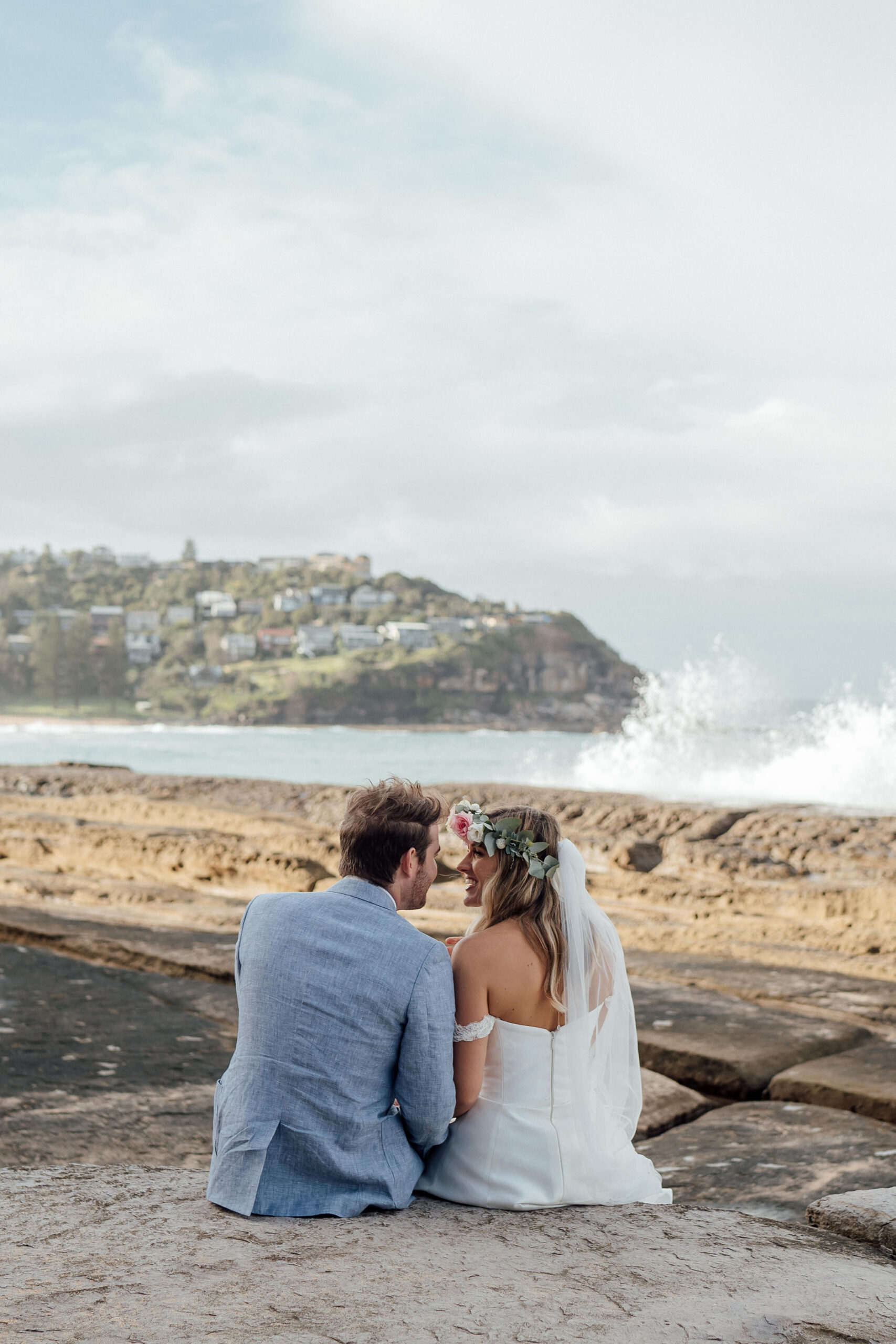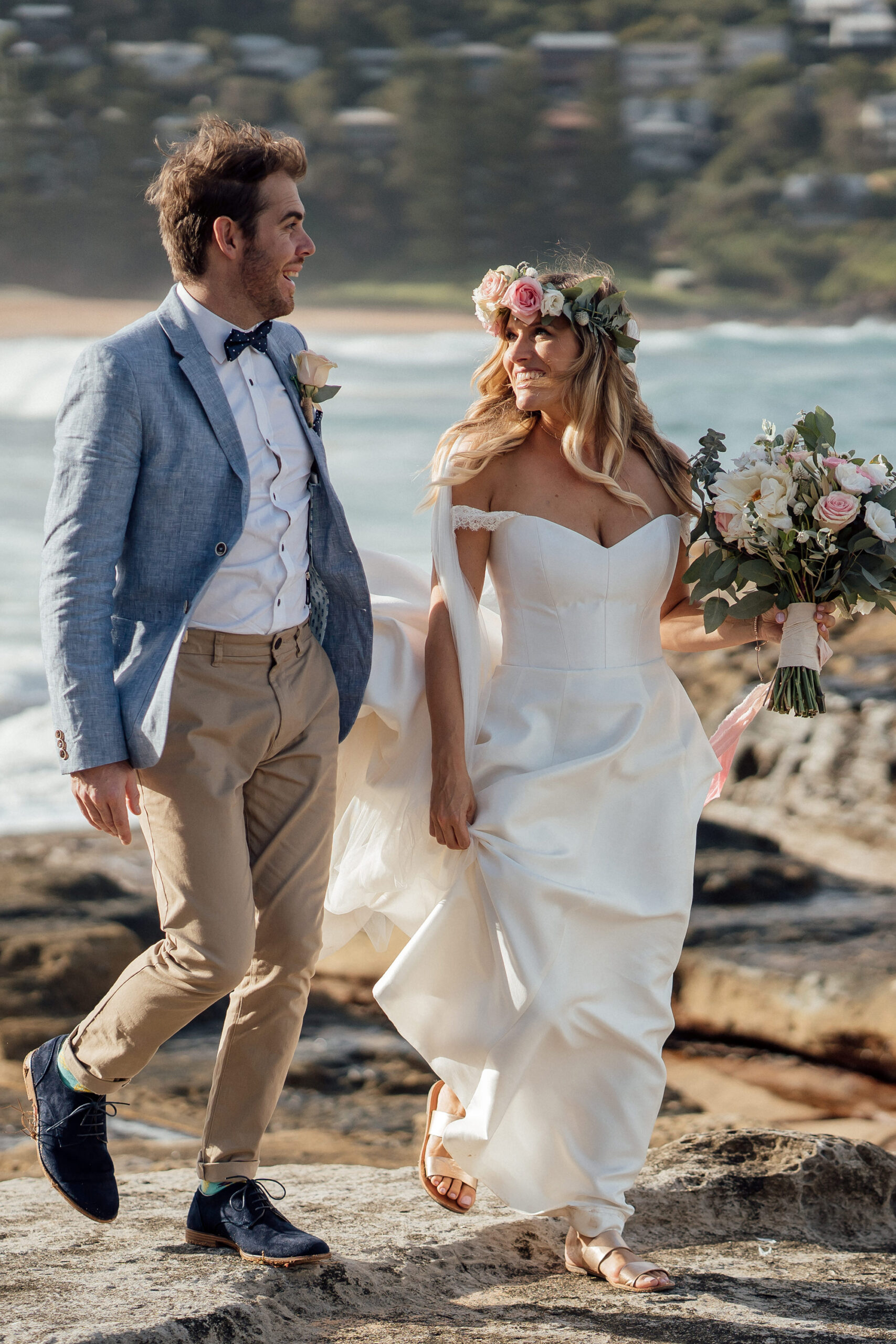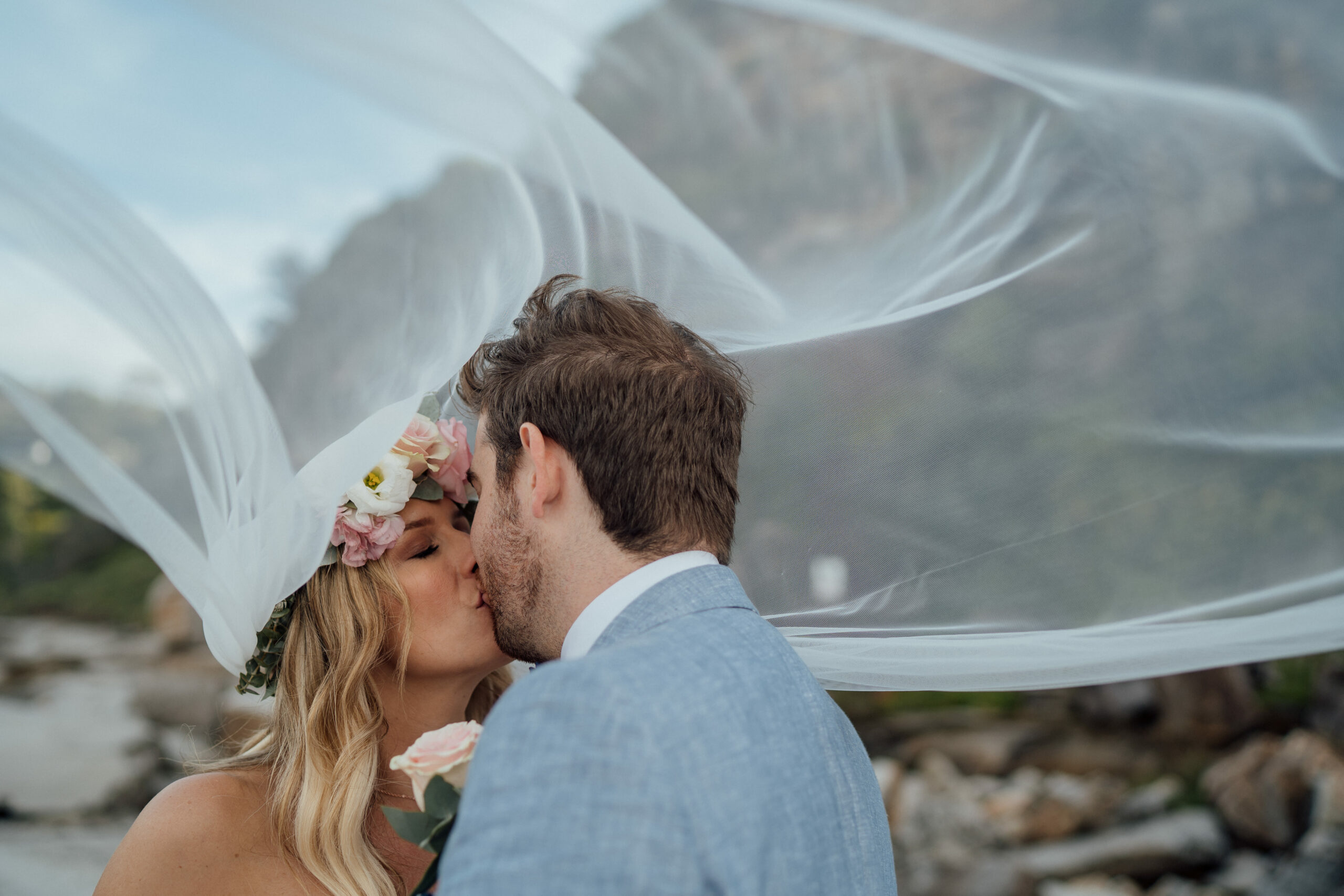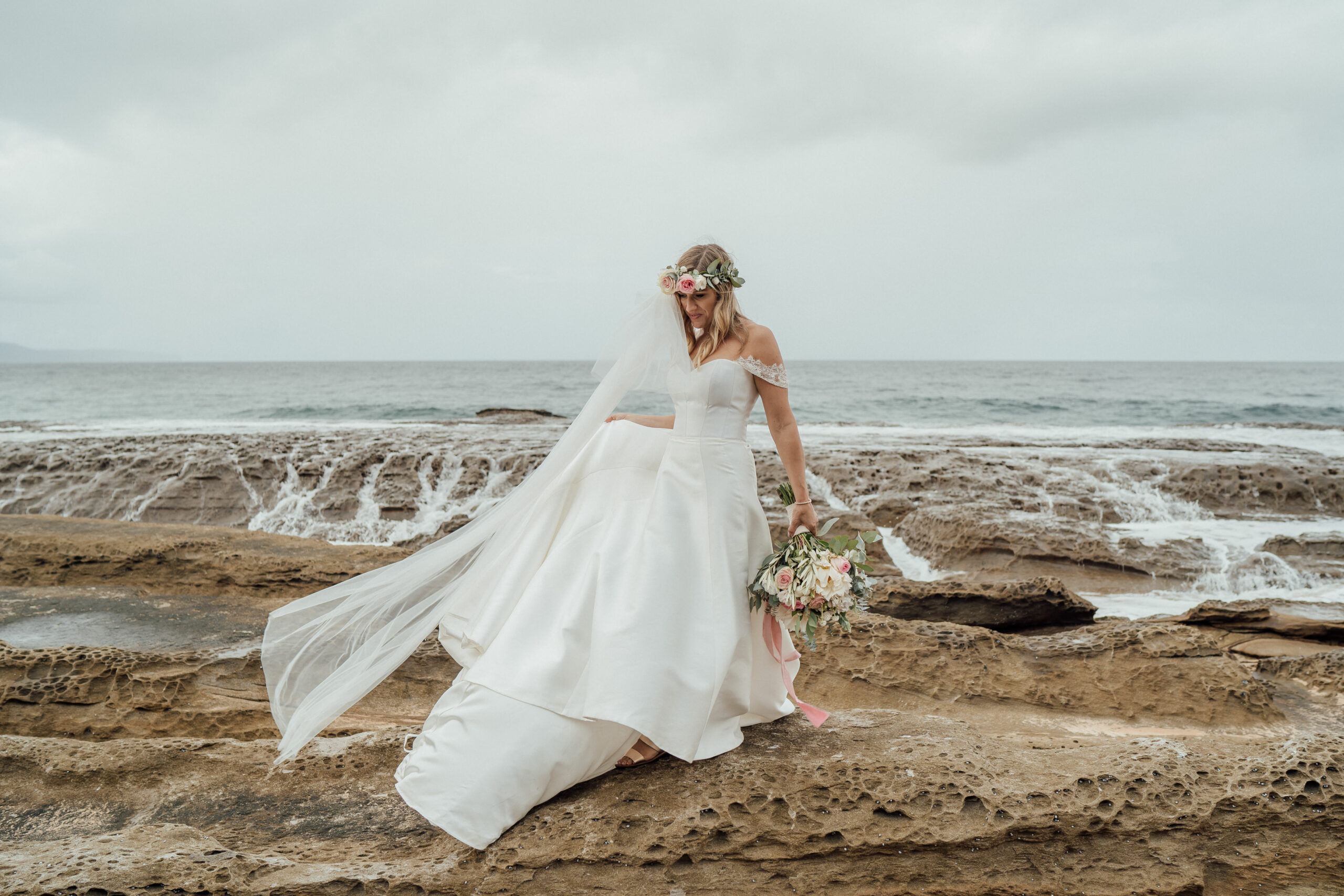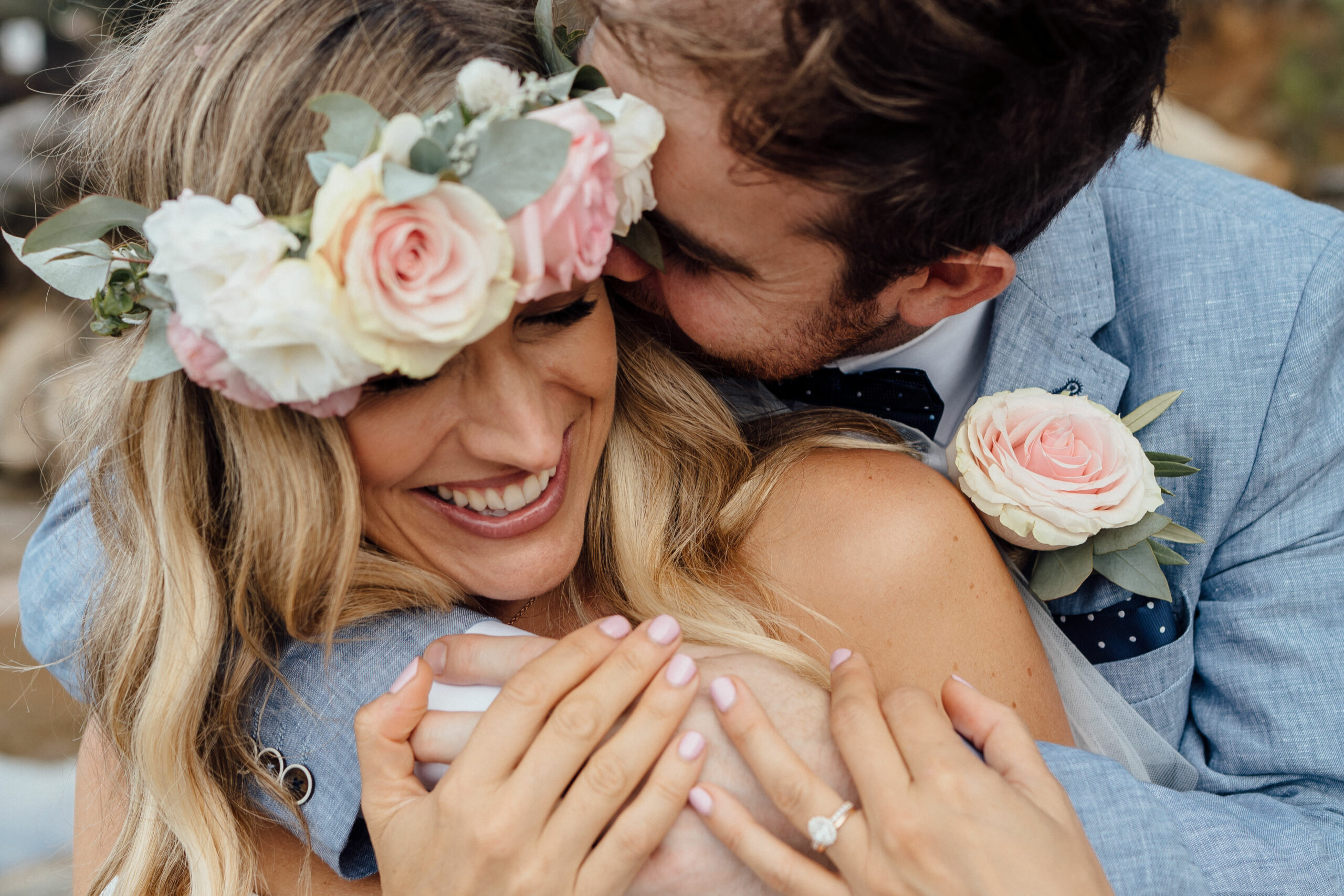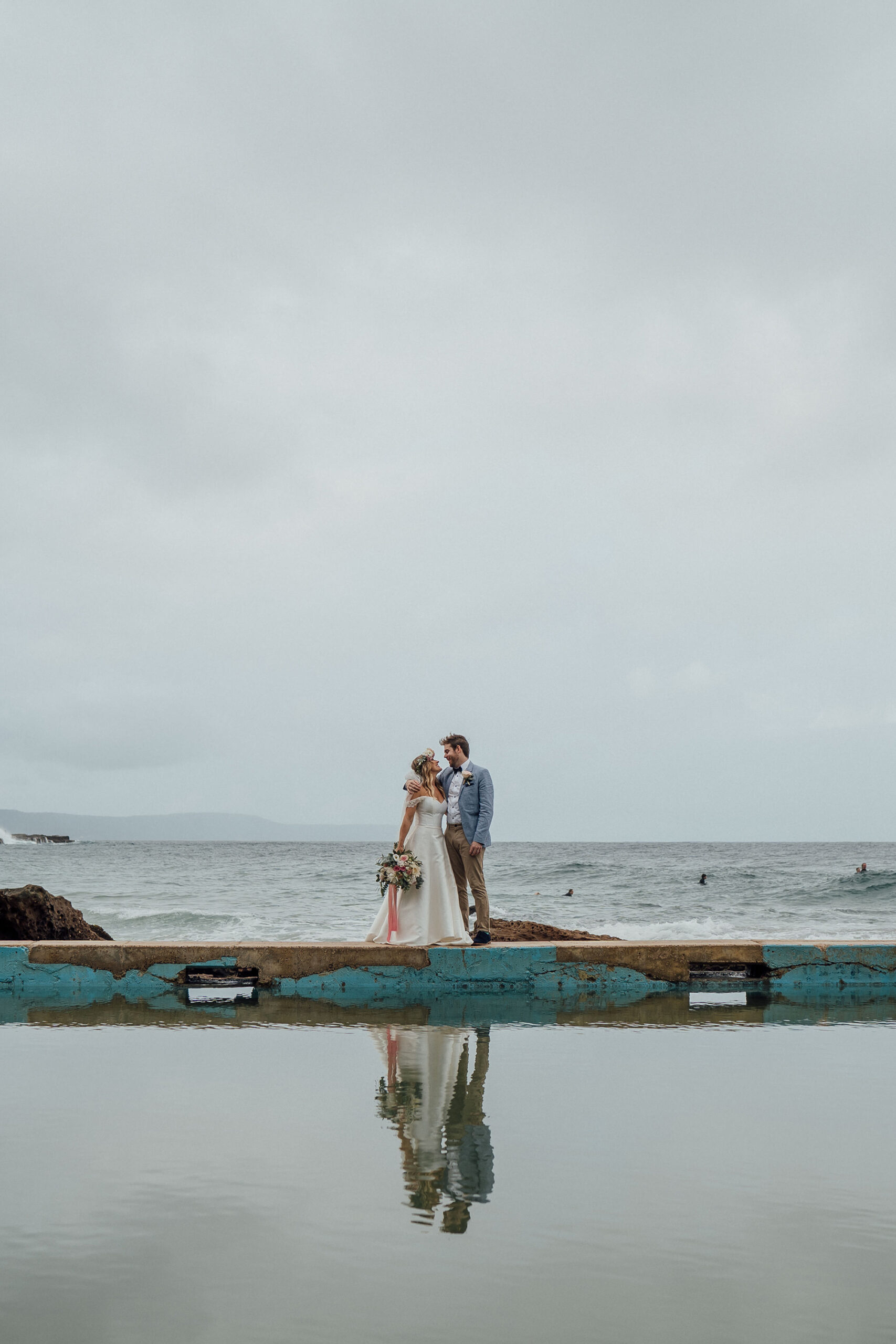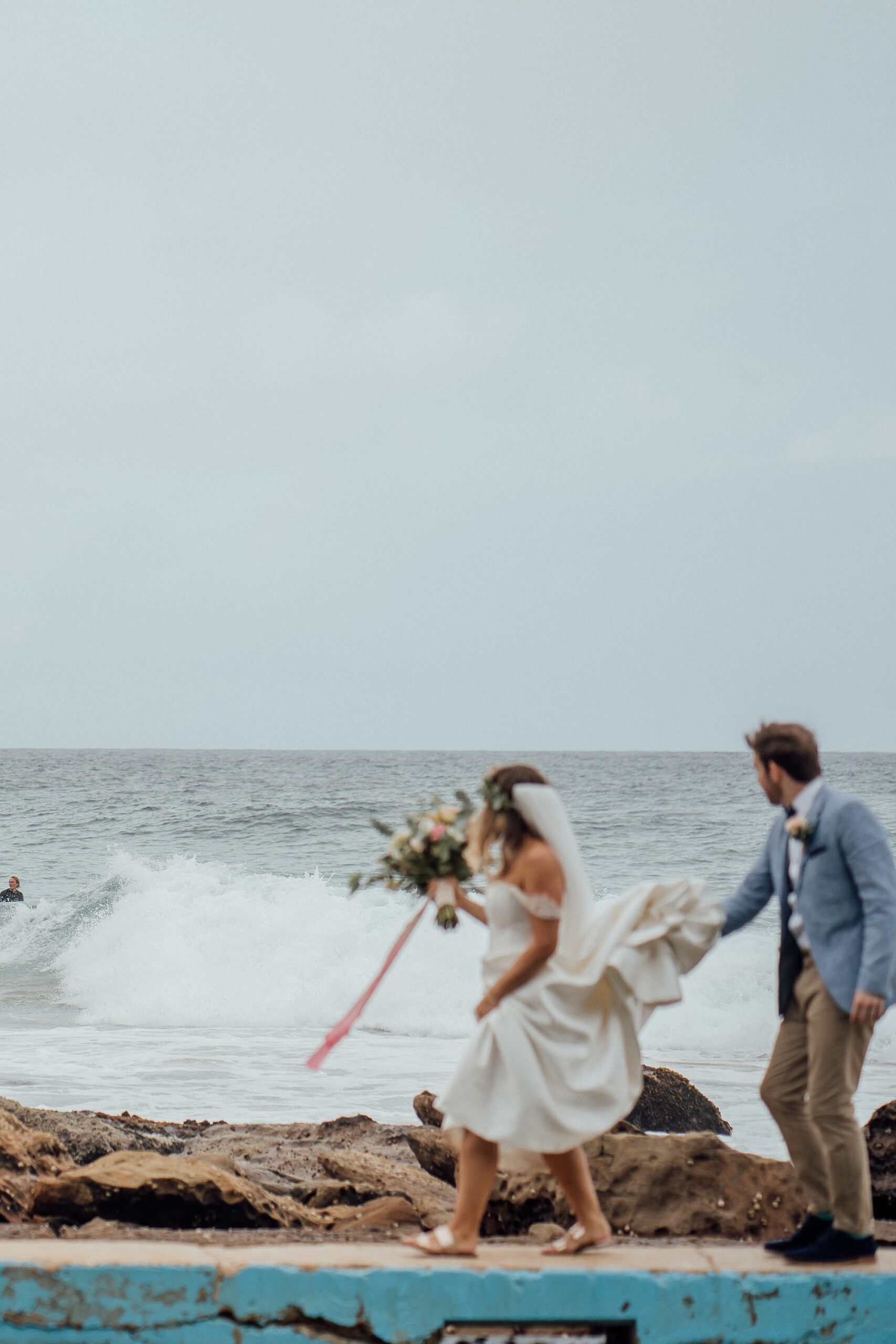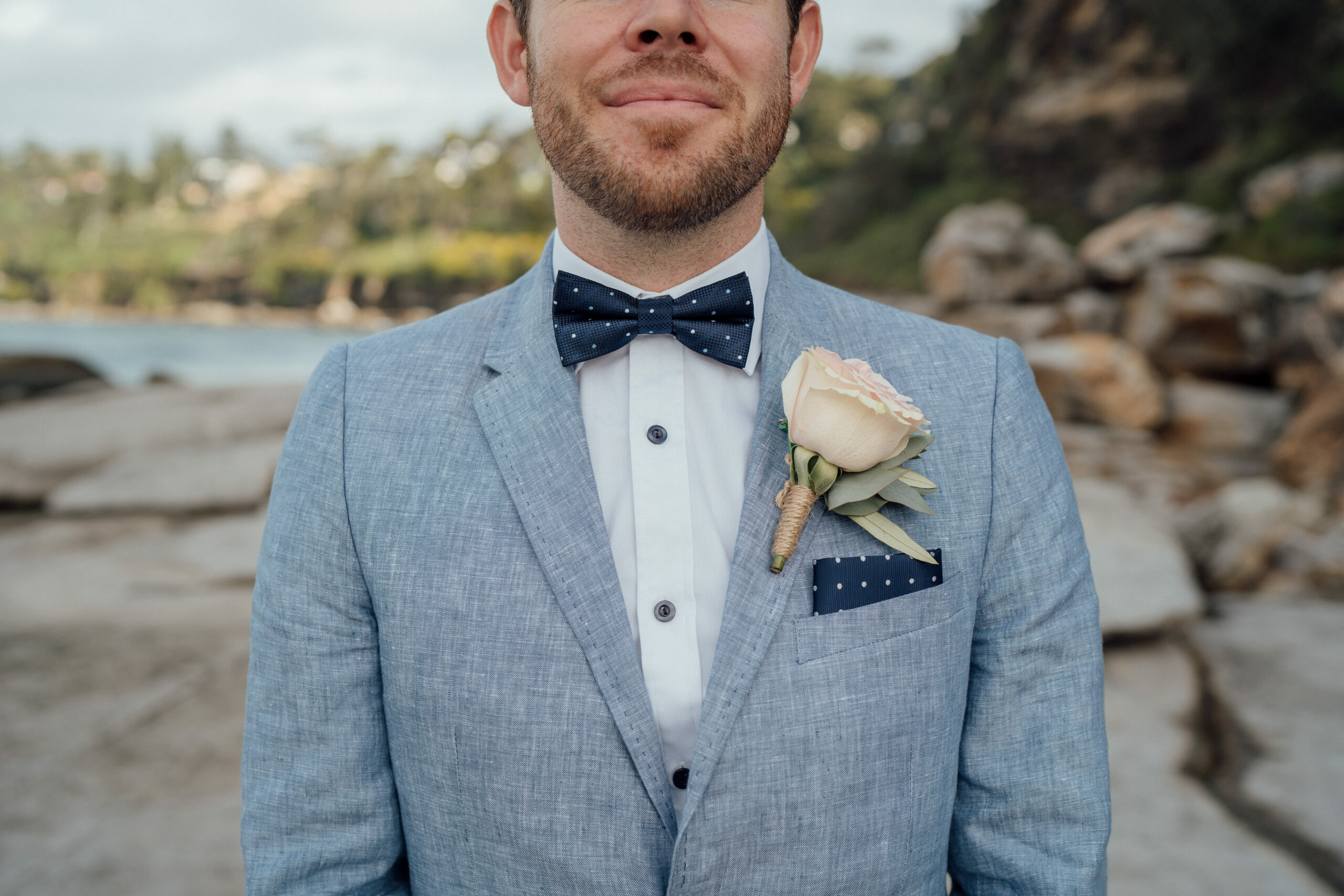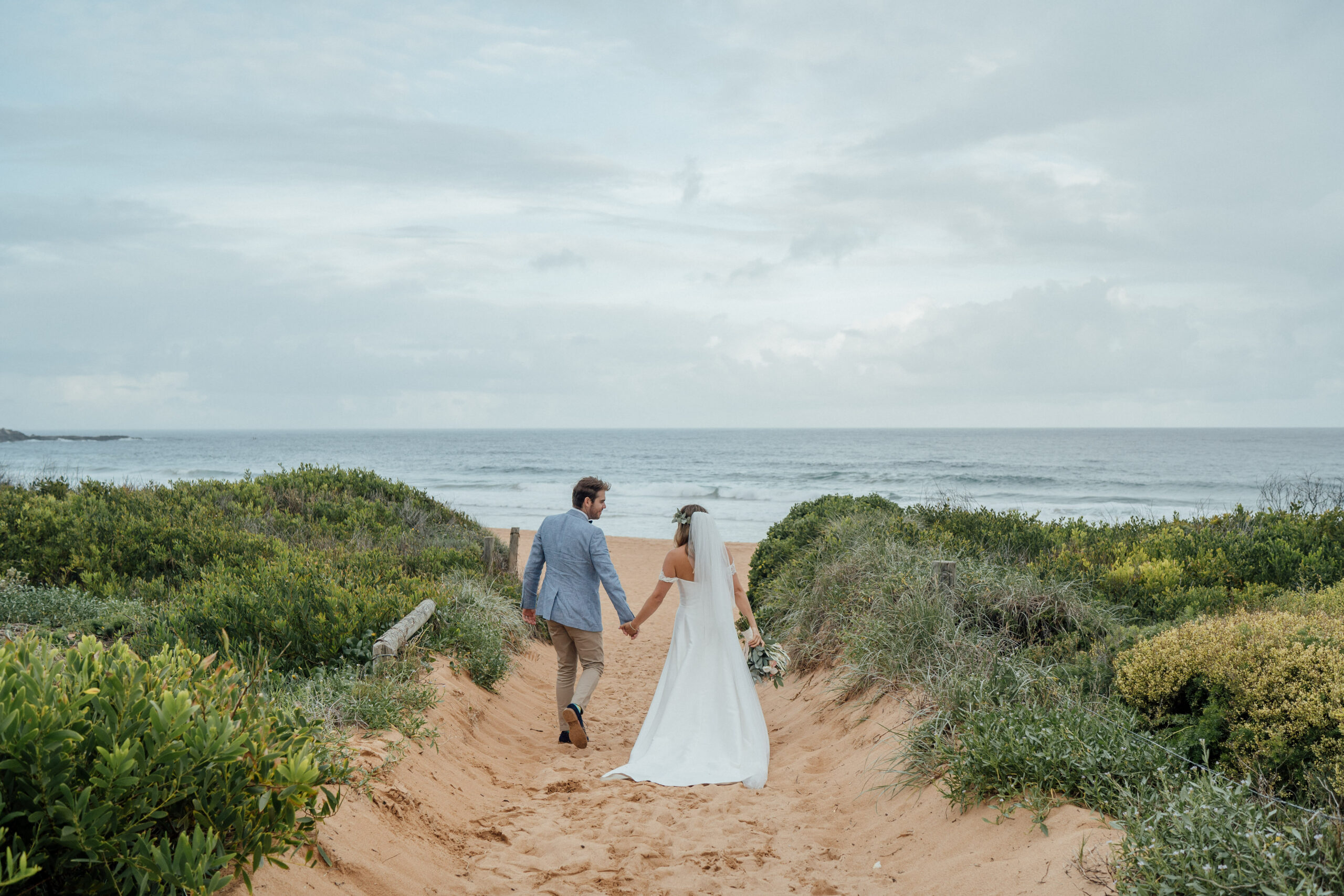 Becca loved the Summer Bay inspiration for her beach wedding.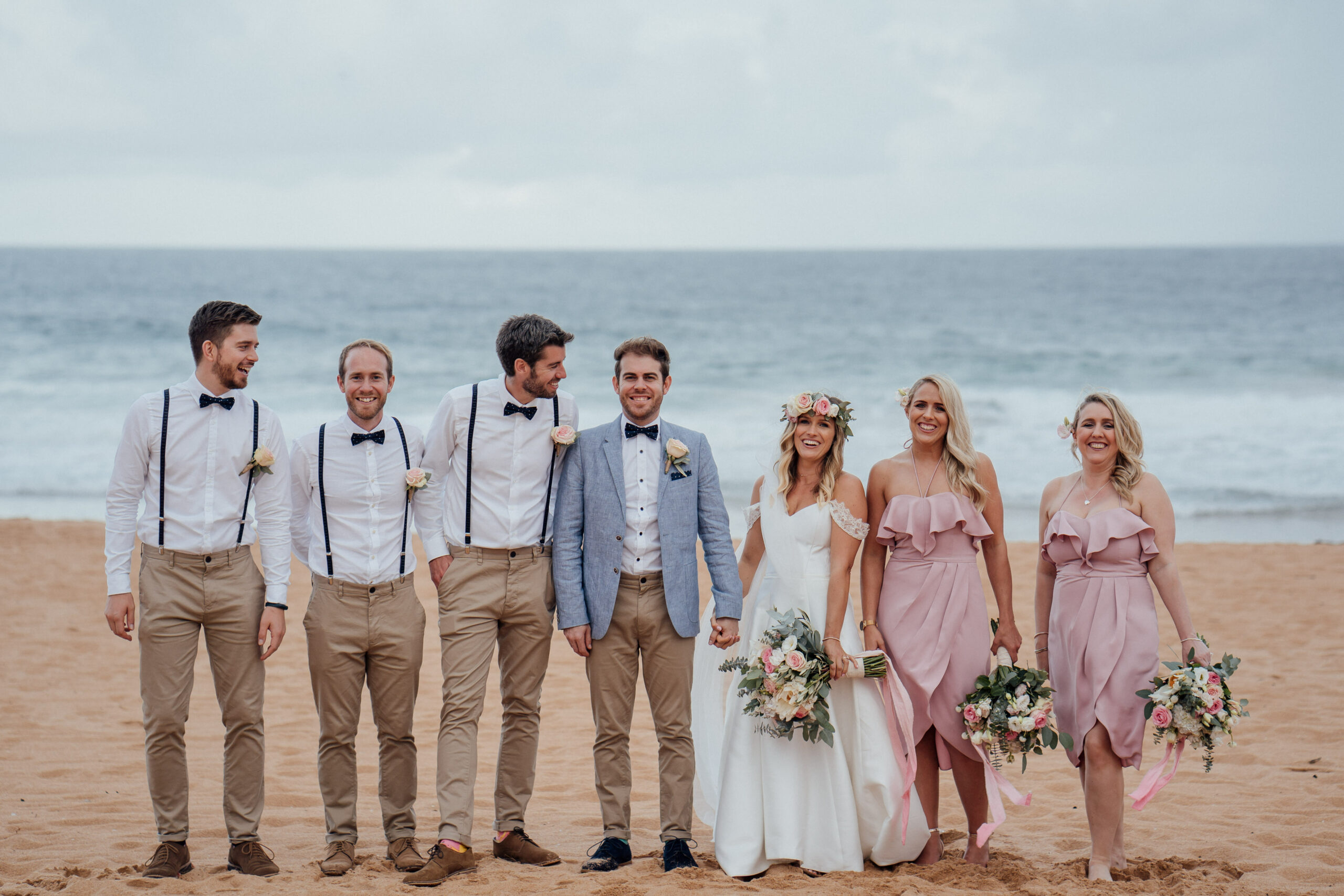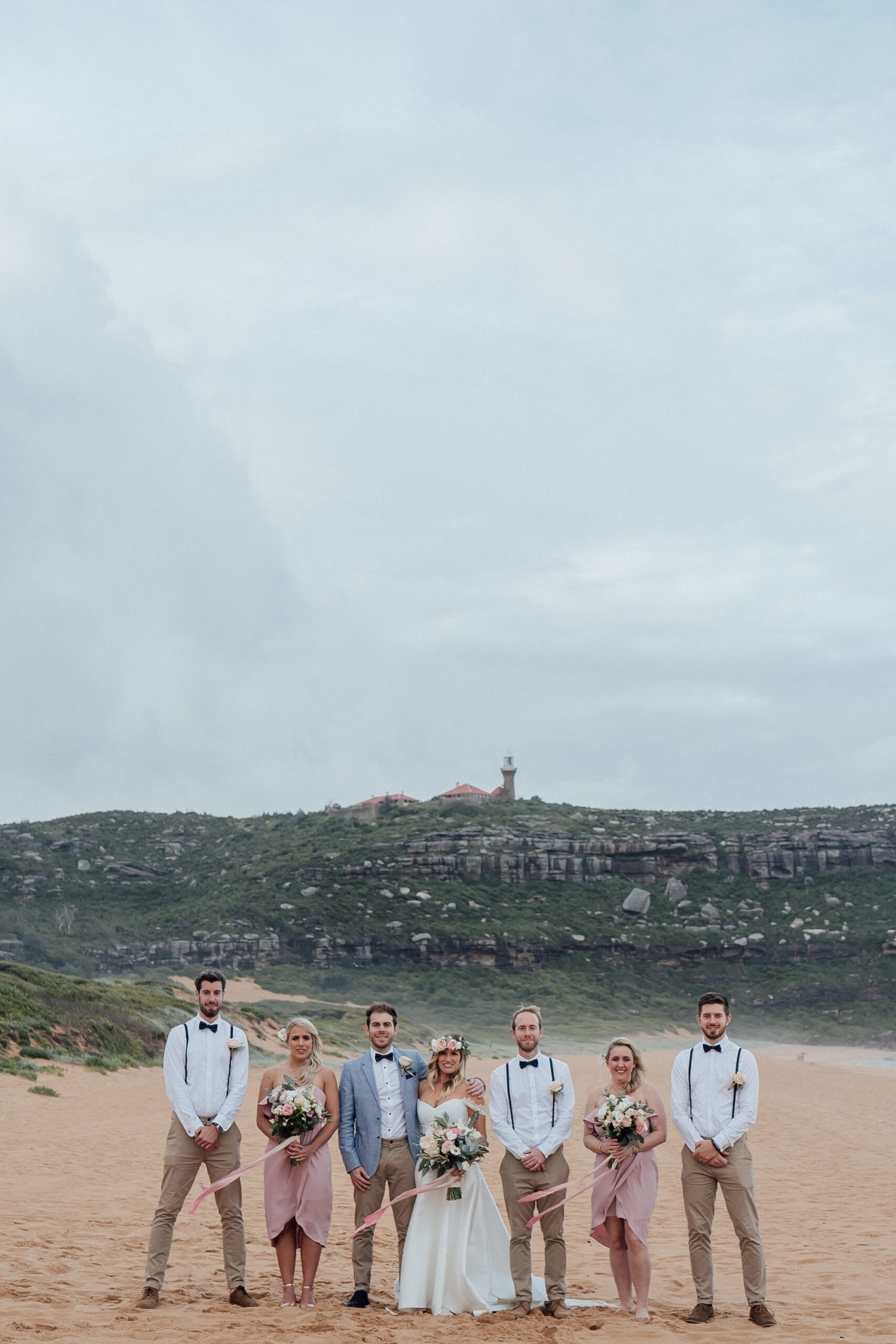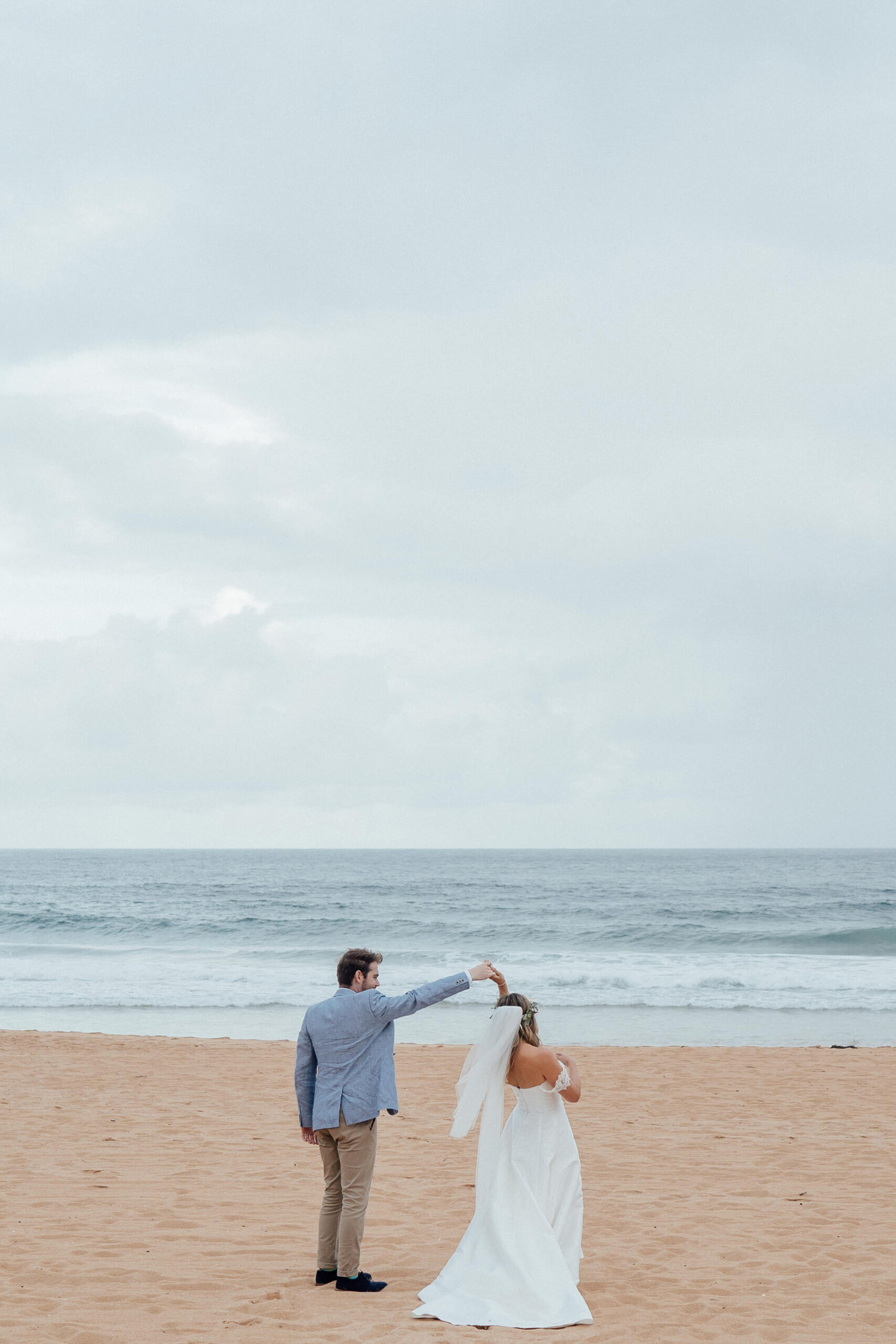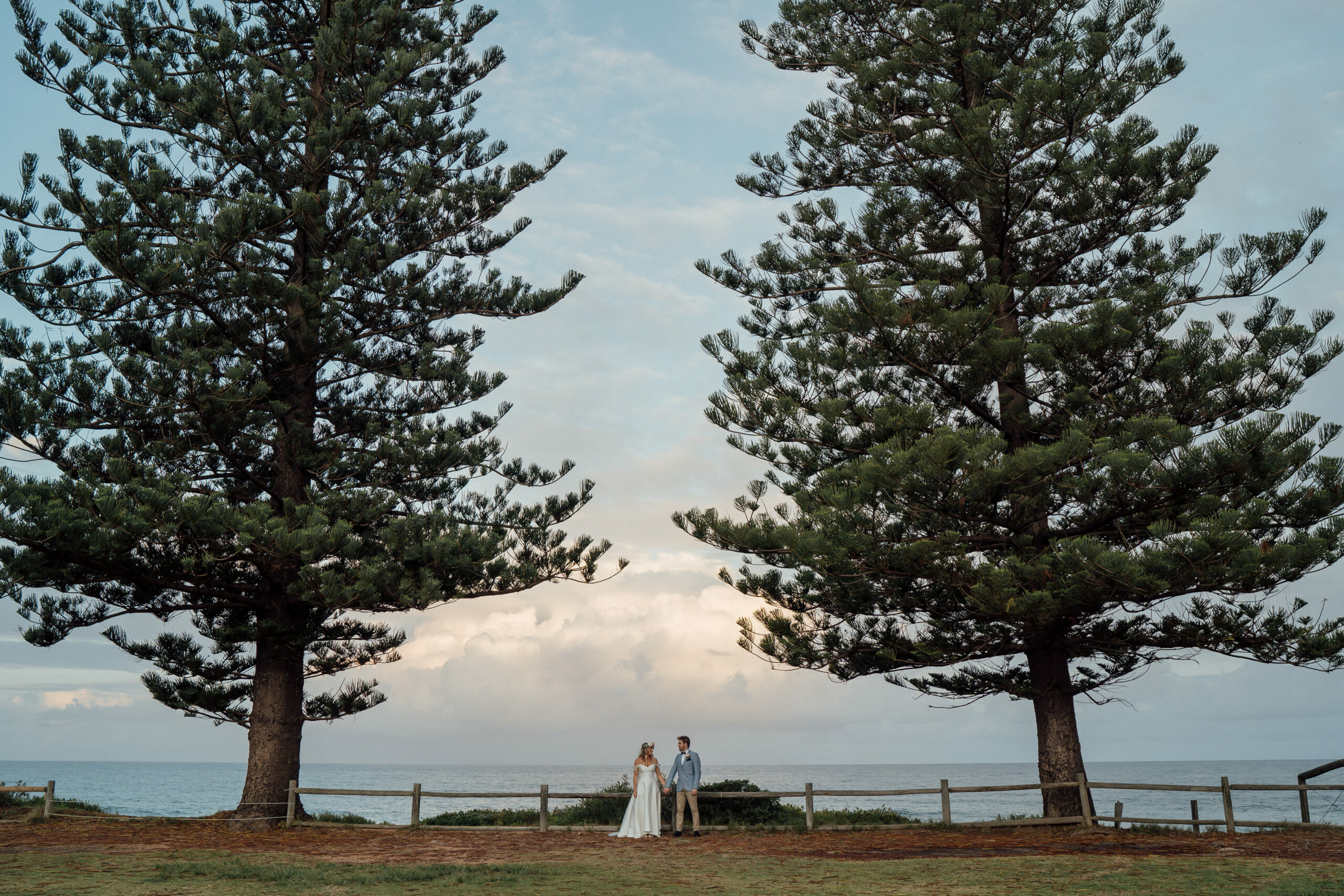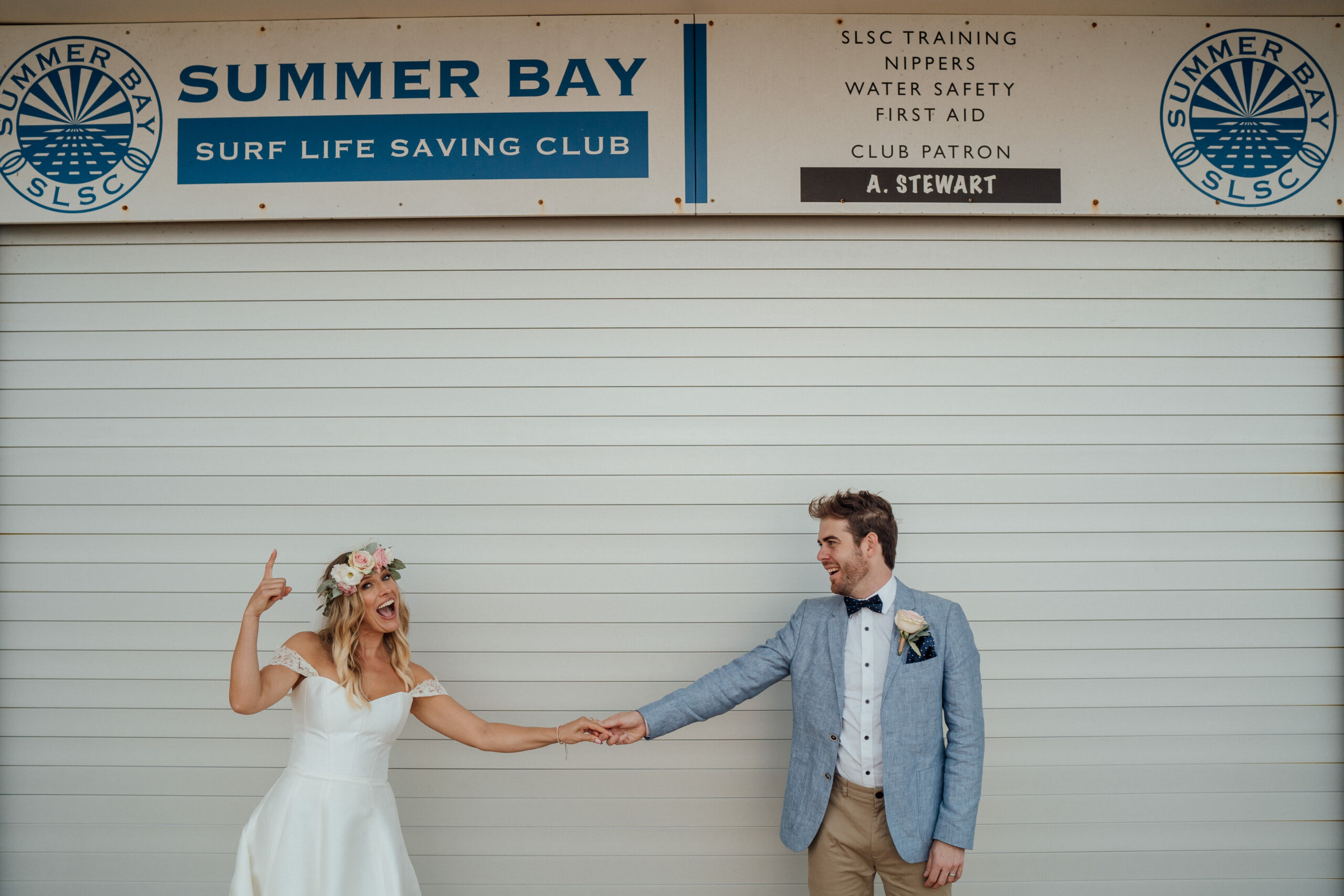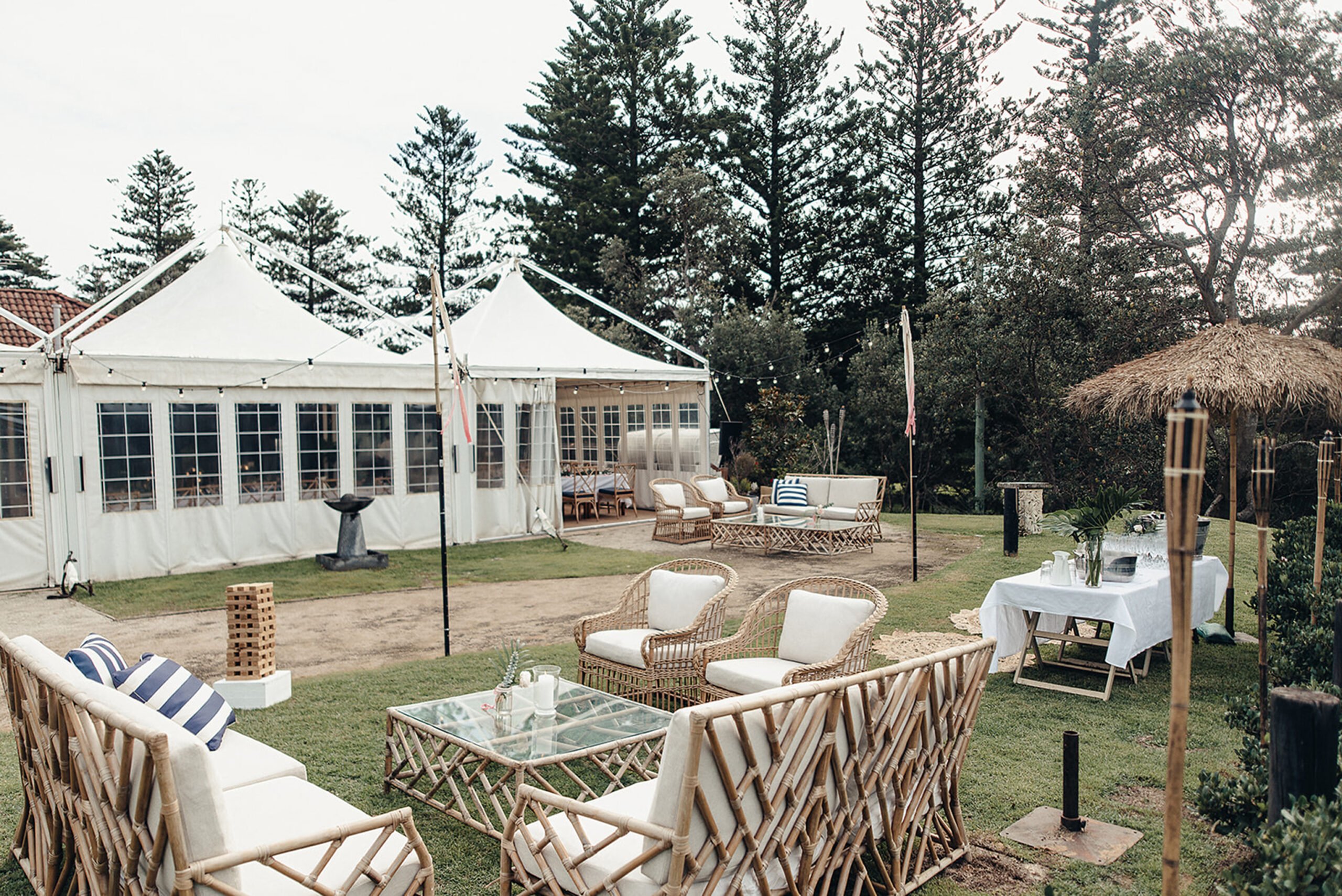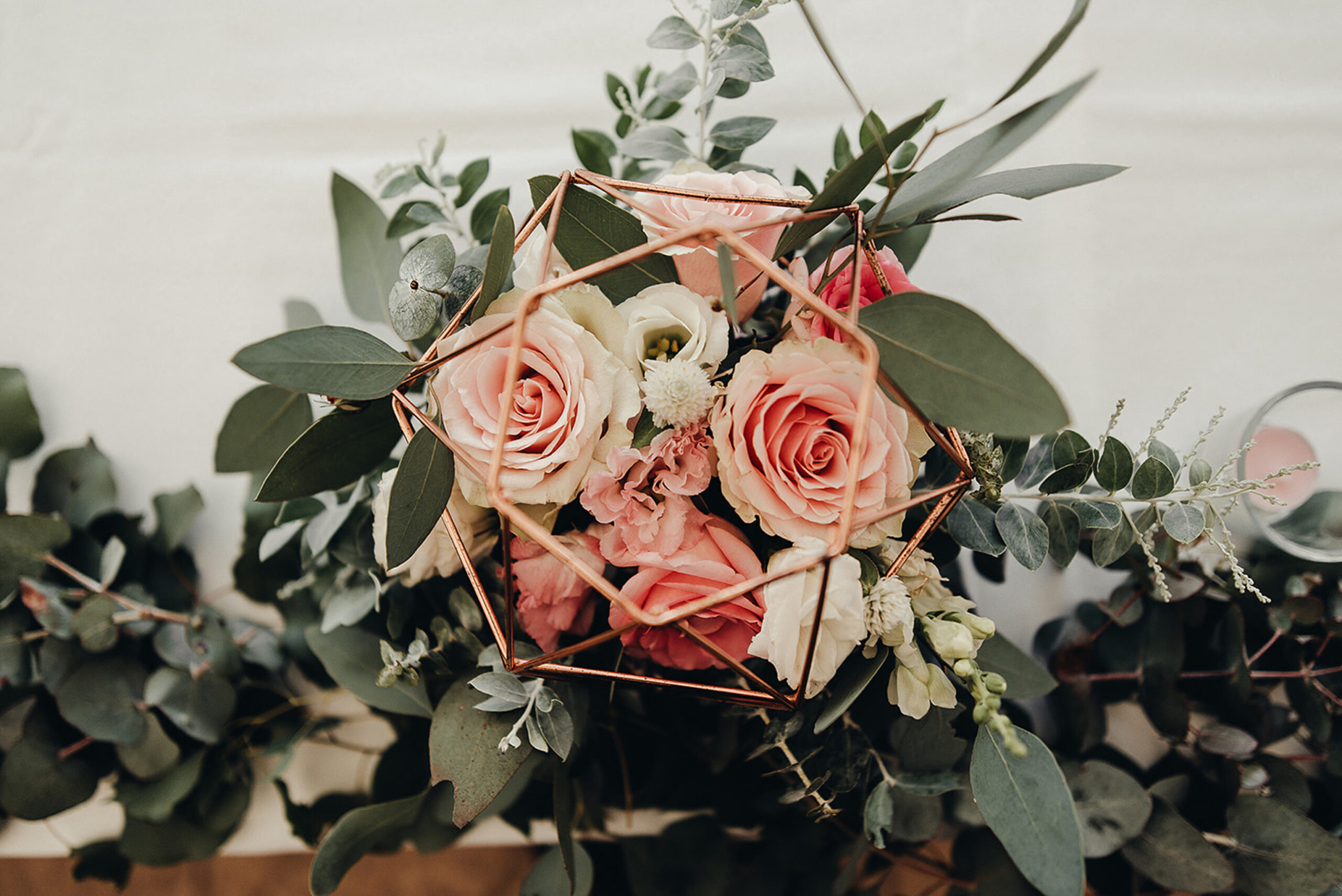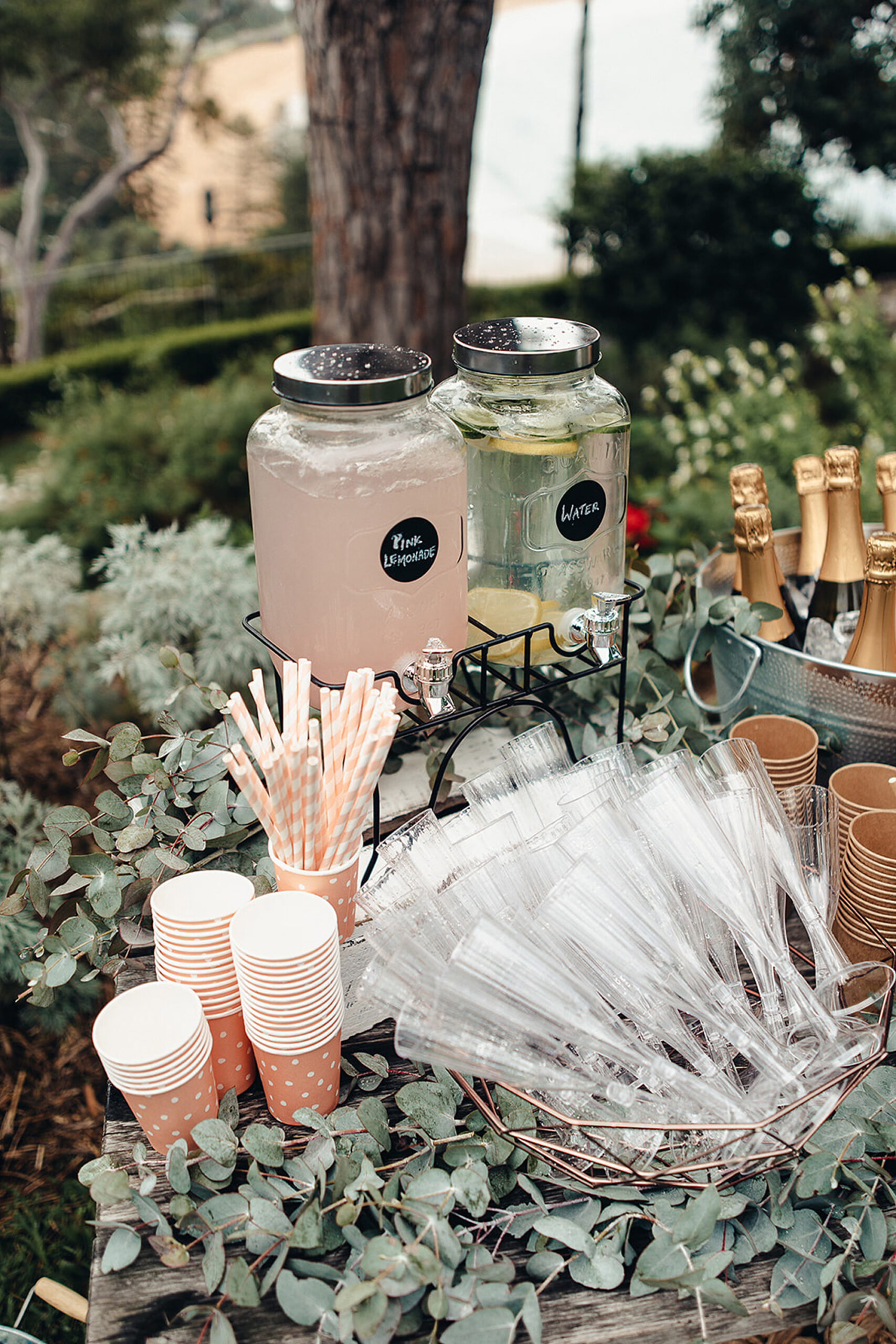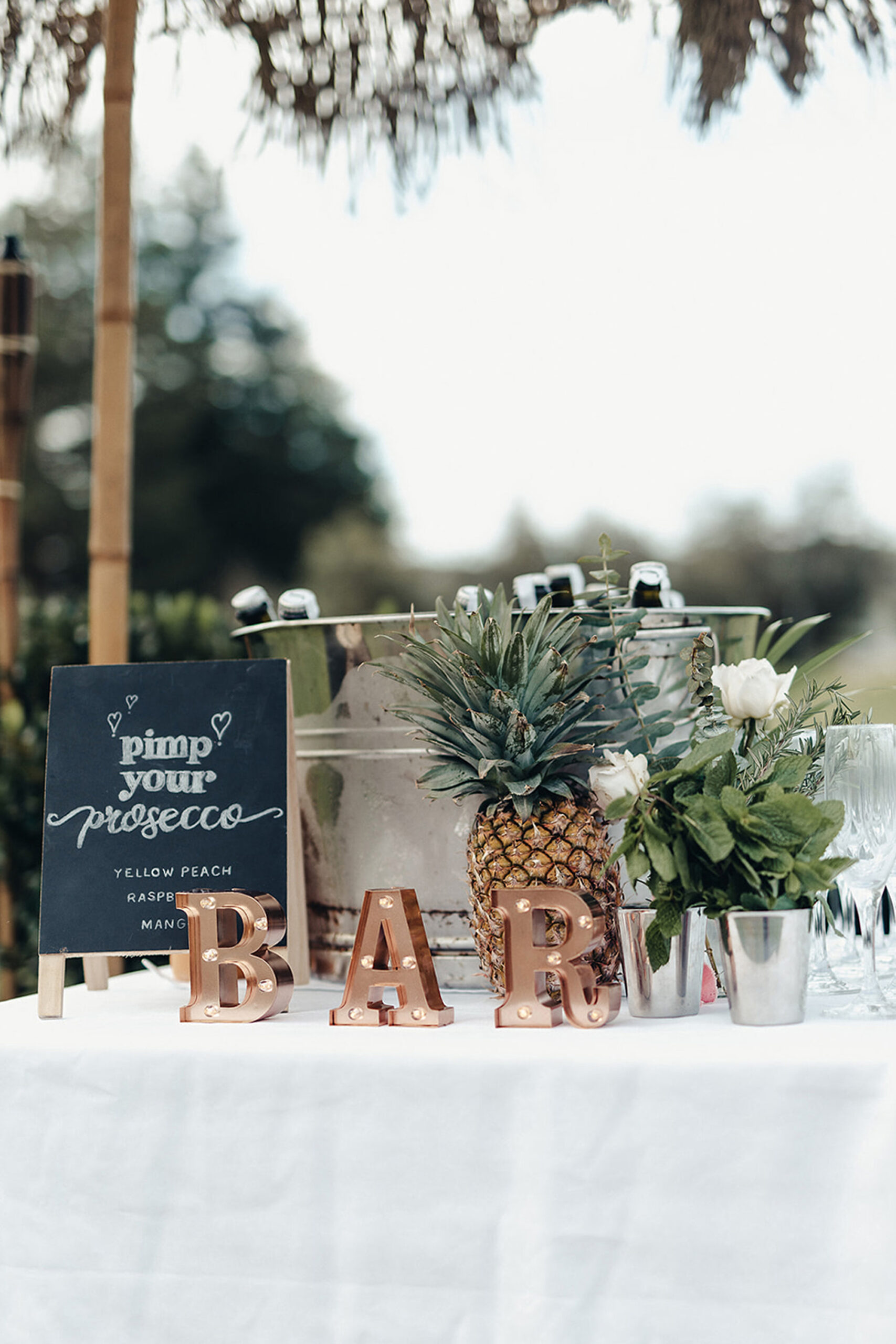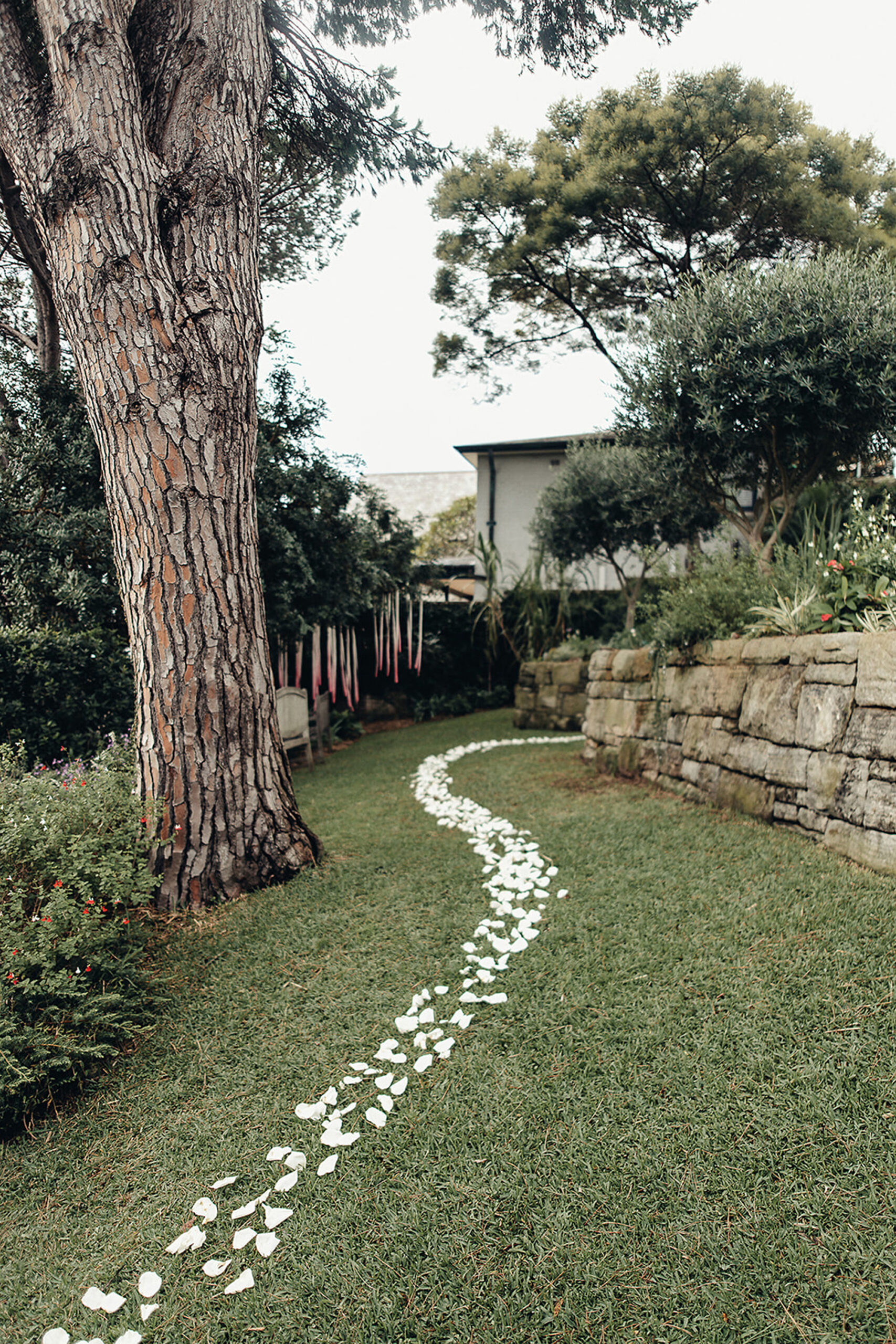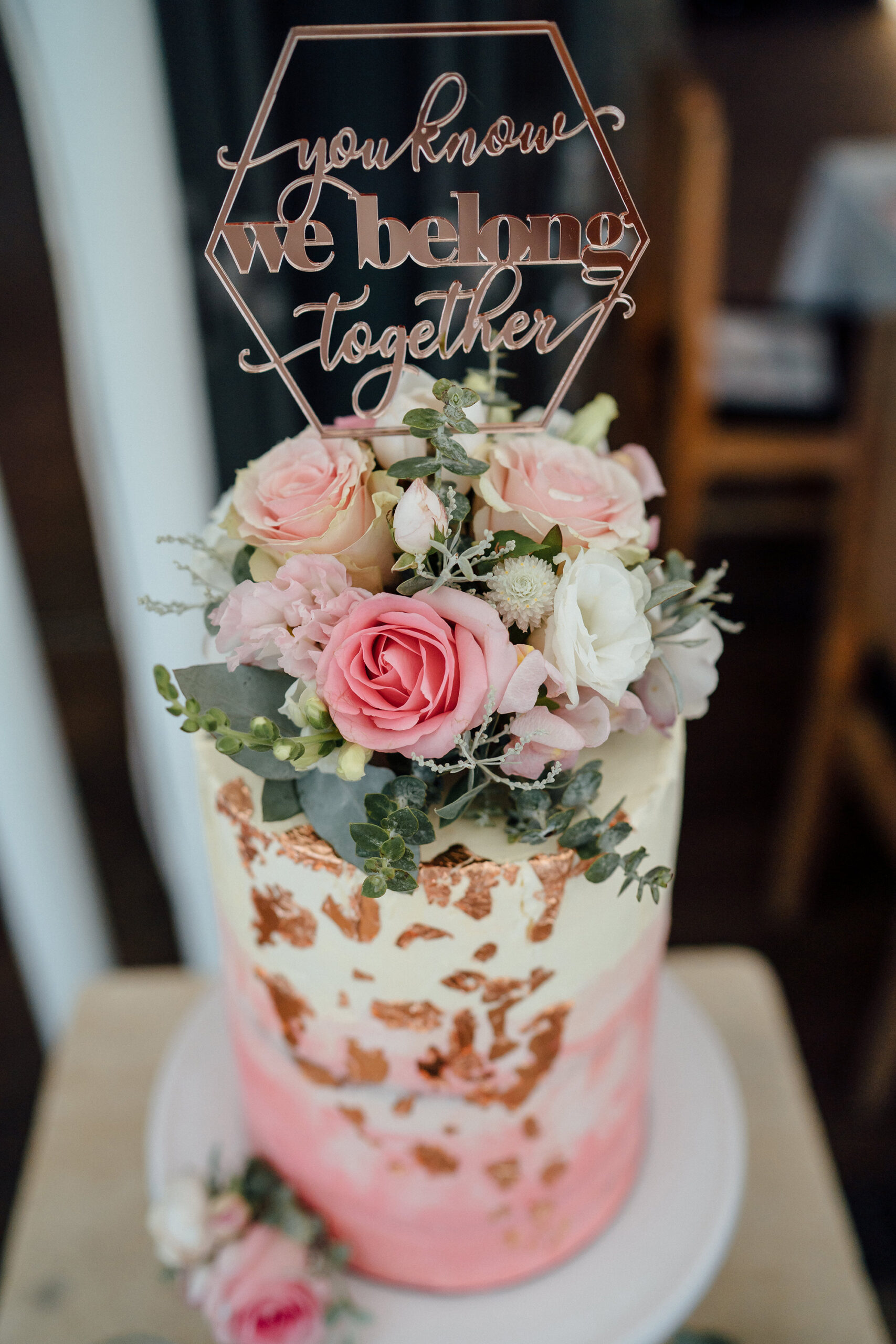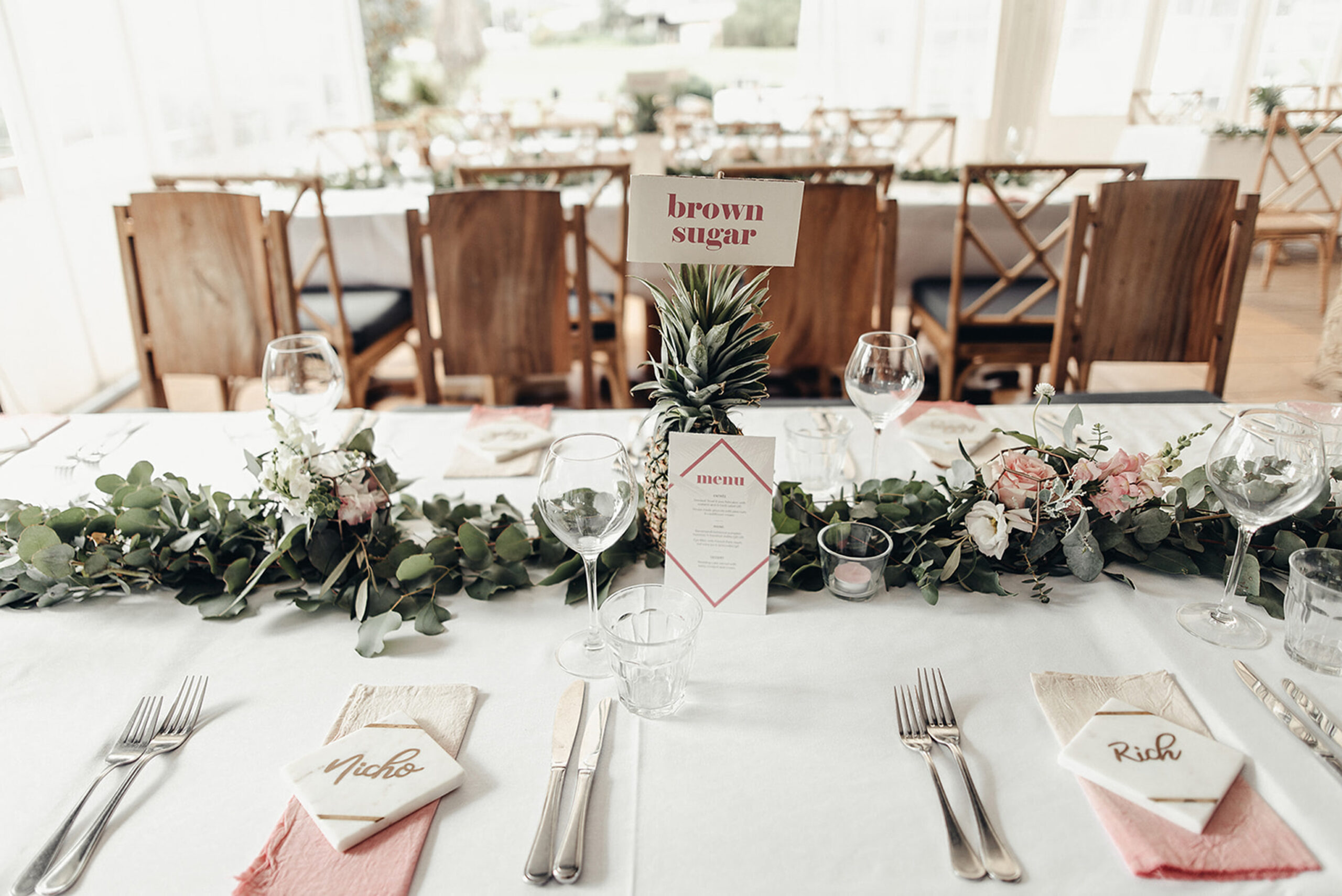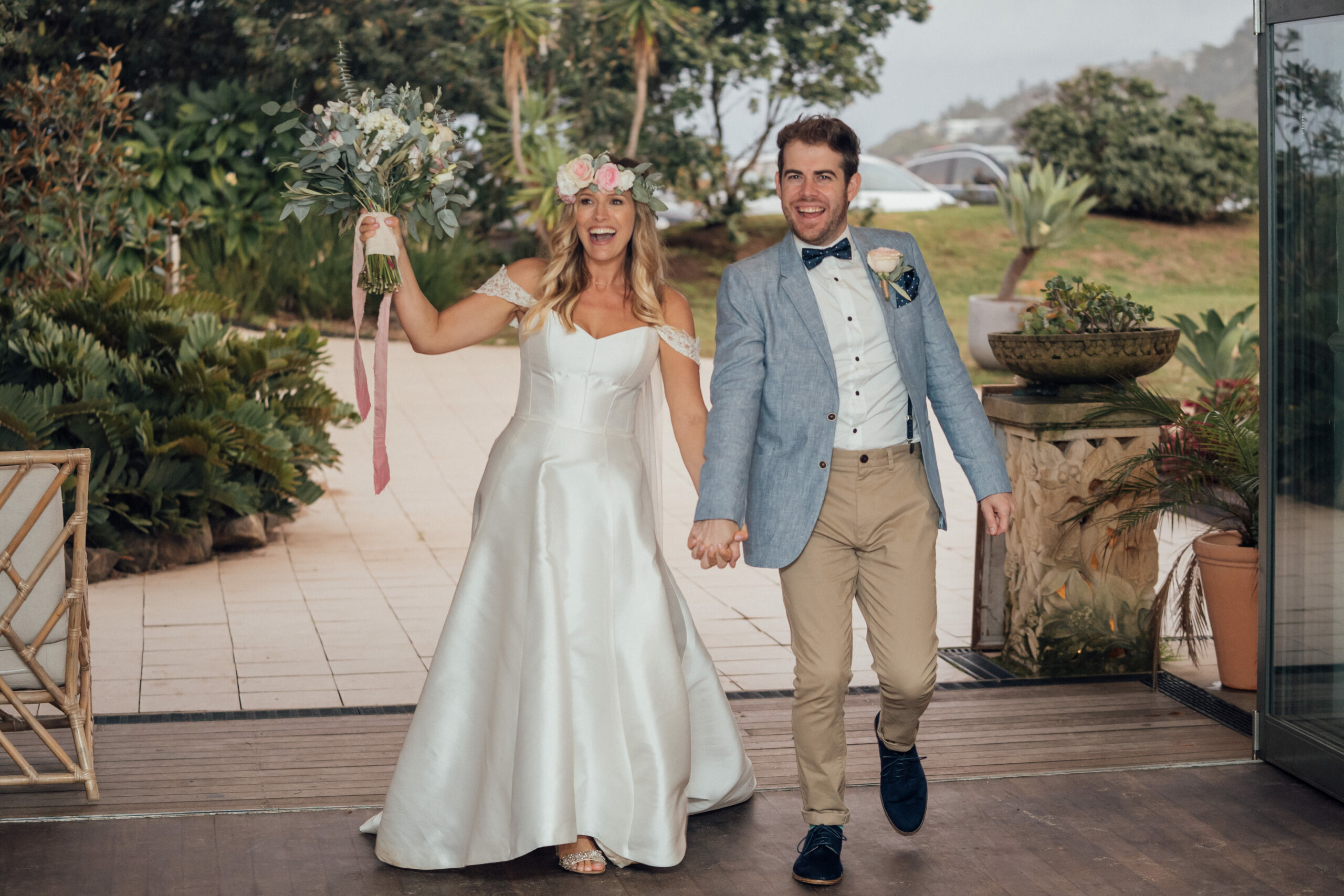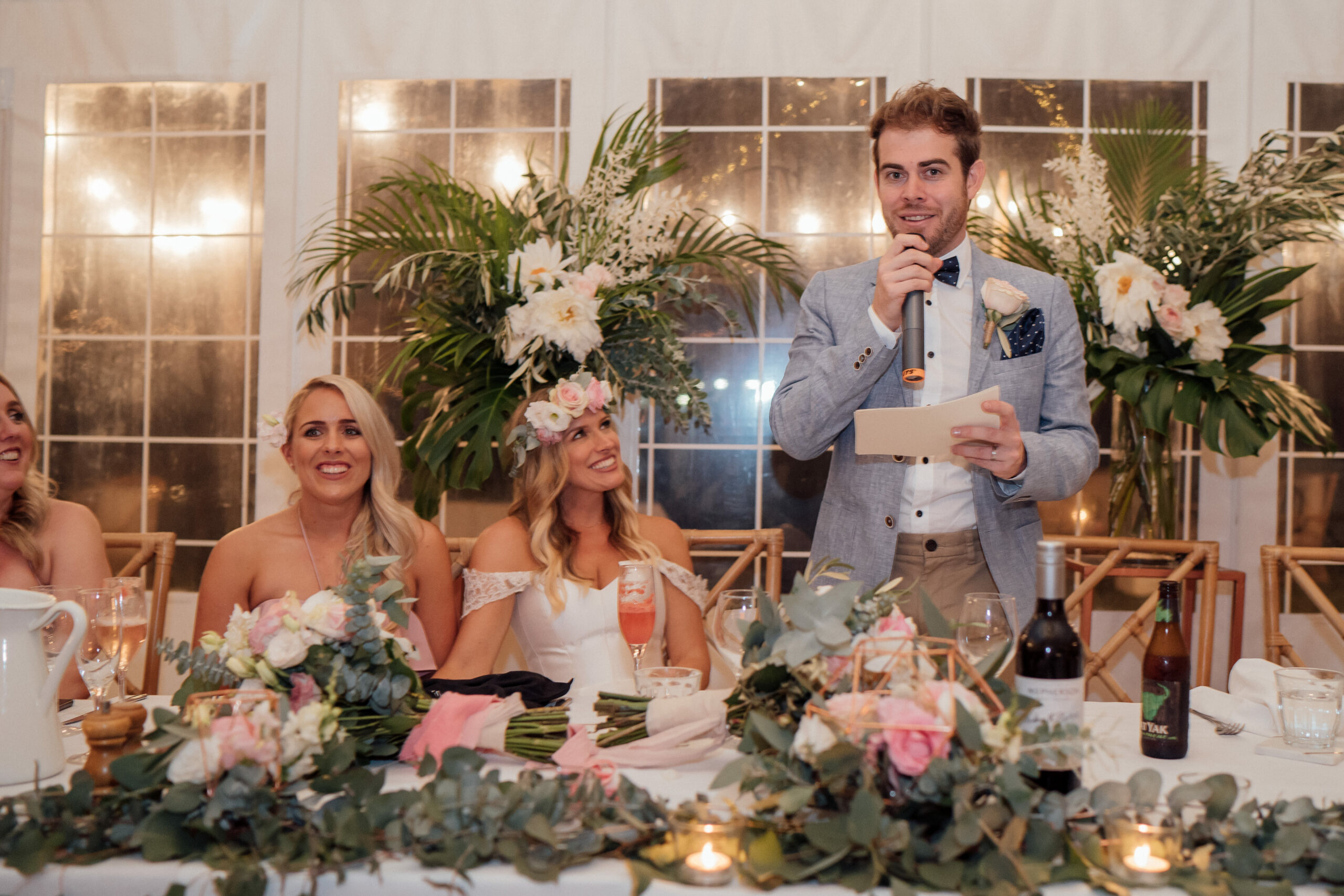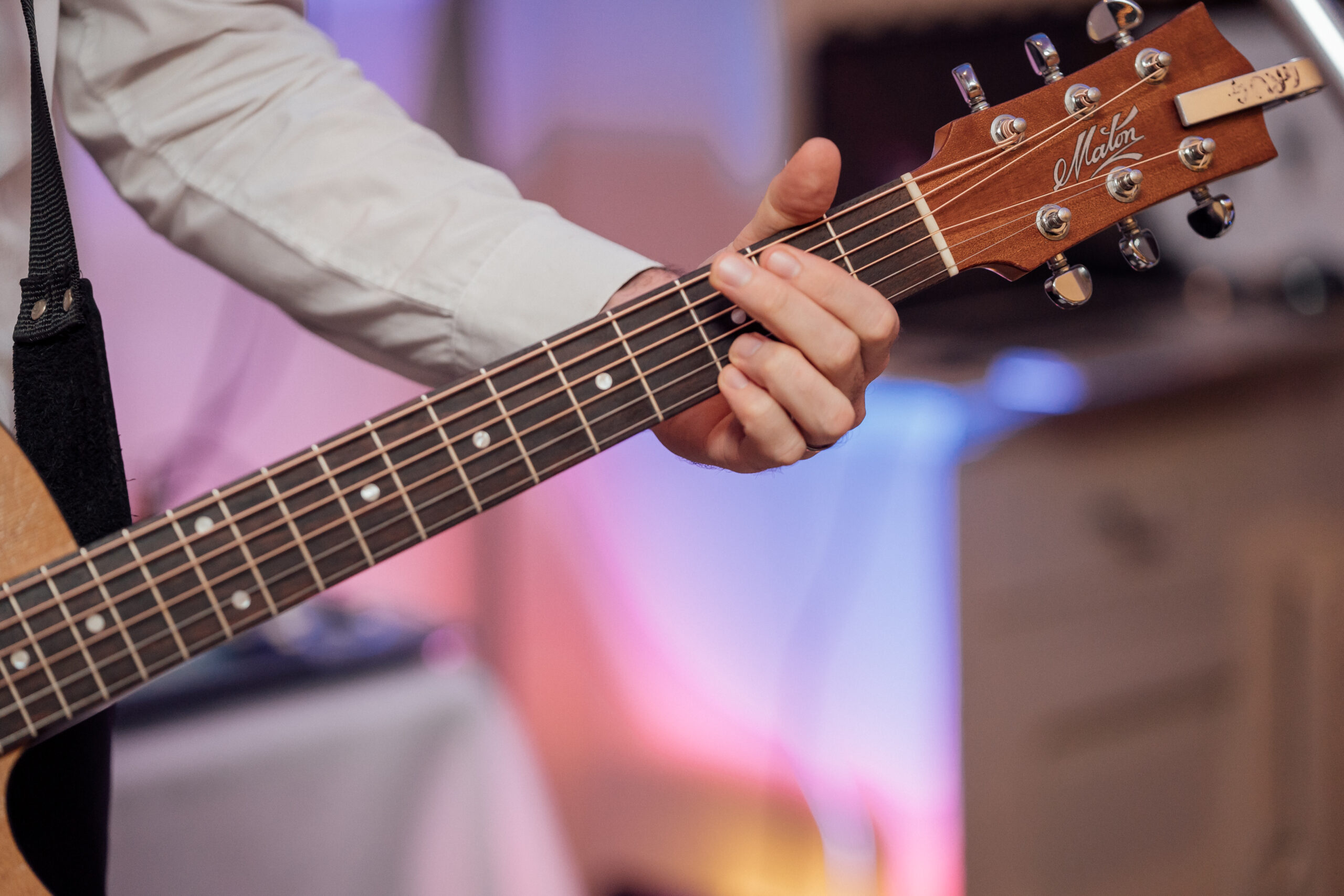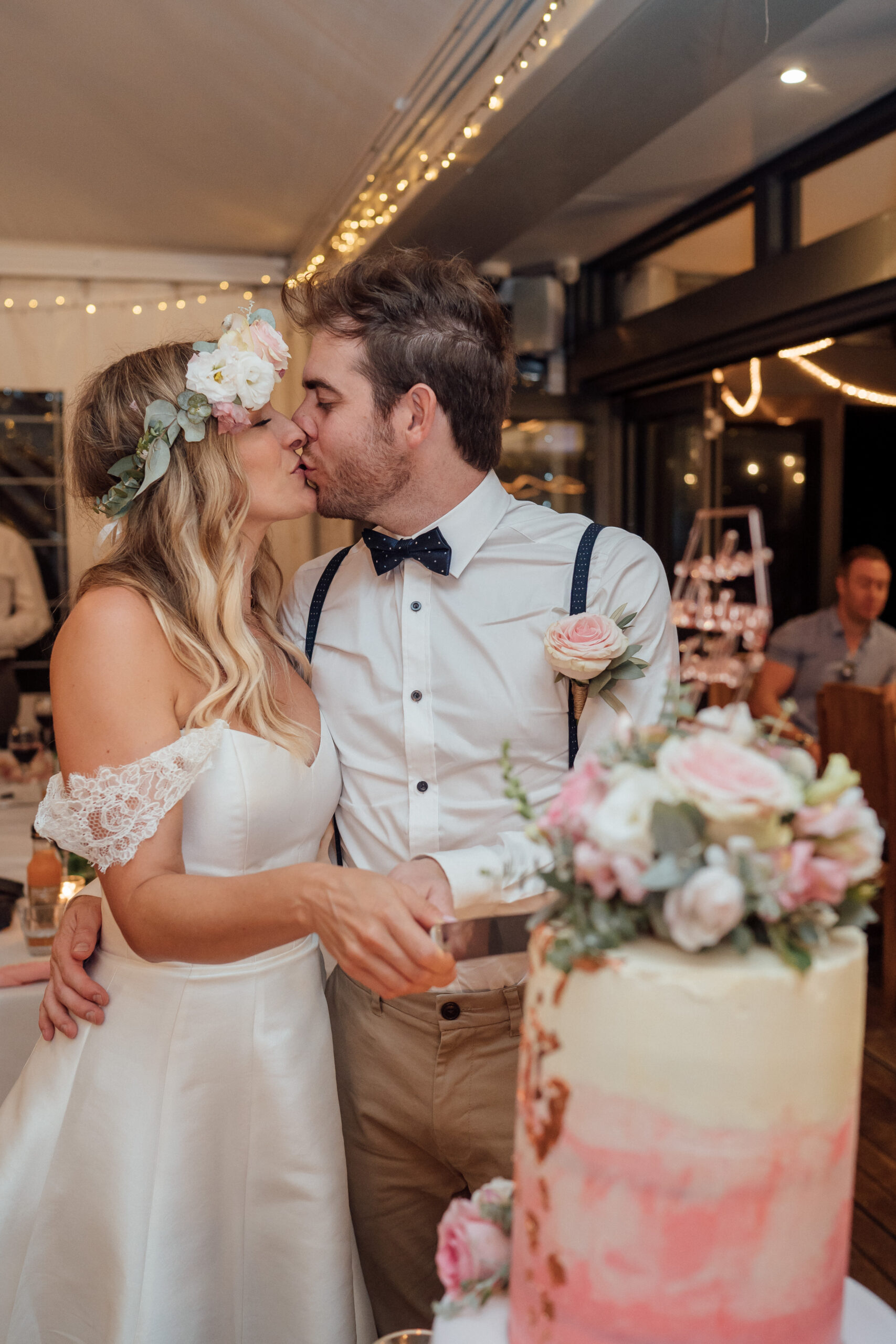 "It truly was the most magical day of our lives and we are still reliving it in our minds daily!" Becca says.