"It shouldn't matter whether we are straight, gay, black, green or blue."
These are the words of Troy Freyee, a photographer passionate about legalising same-sex marriage in Australia. "For those who already know me, I'm gay, and for those who don't know me, hi I'm Troy and I'm gay," he smiles. Loved-up couple Liam and Josh agreed to be part of Troy's plight, taking part in his romantic shoot in Bli Bli and Yandina in Queensland.
"Although society has come a long way with same-sex relationships, making it more socially acceptable in most places, I believe we are so close to making it even better — by legalising same-sex marriage," explains Troy.
A field of bamboo set the scene for the first part of the wedding shoot, followed by some moments in lush gardens, with props including a vintage deer head and confetti. "Here are two beautiful boys in love with some pretty pictures to help you realise love is love," says Troy.
Photos courtesy of Freyee Photography.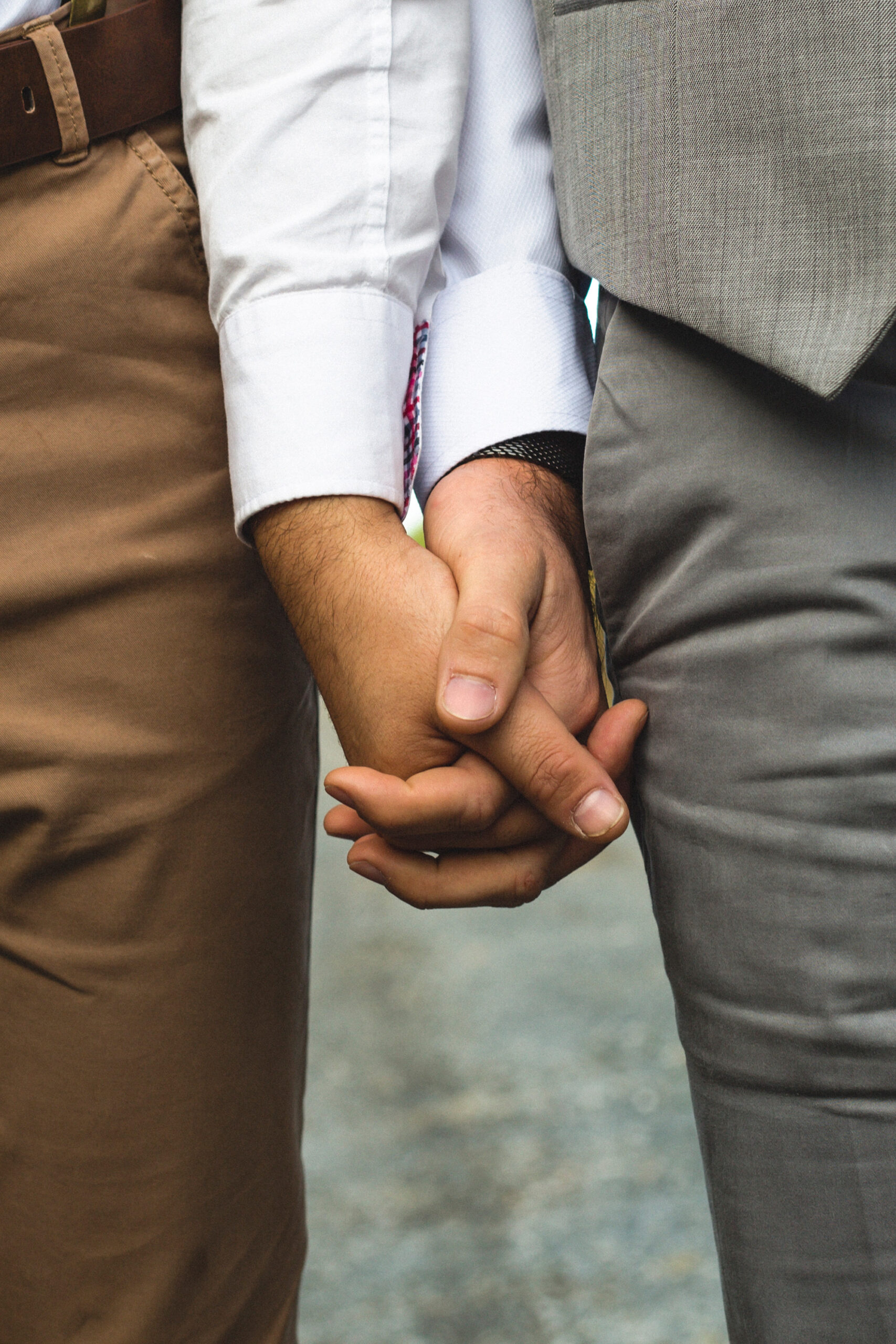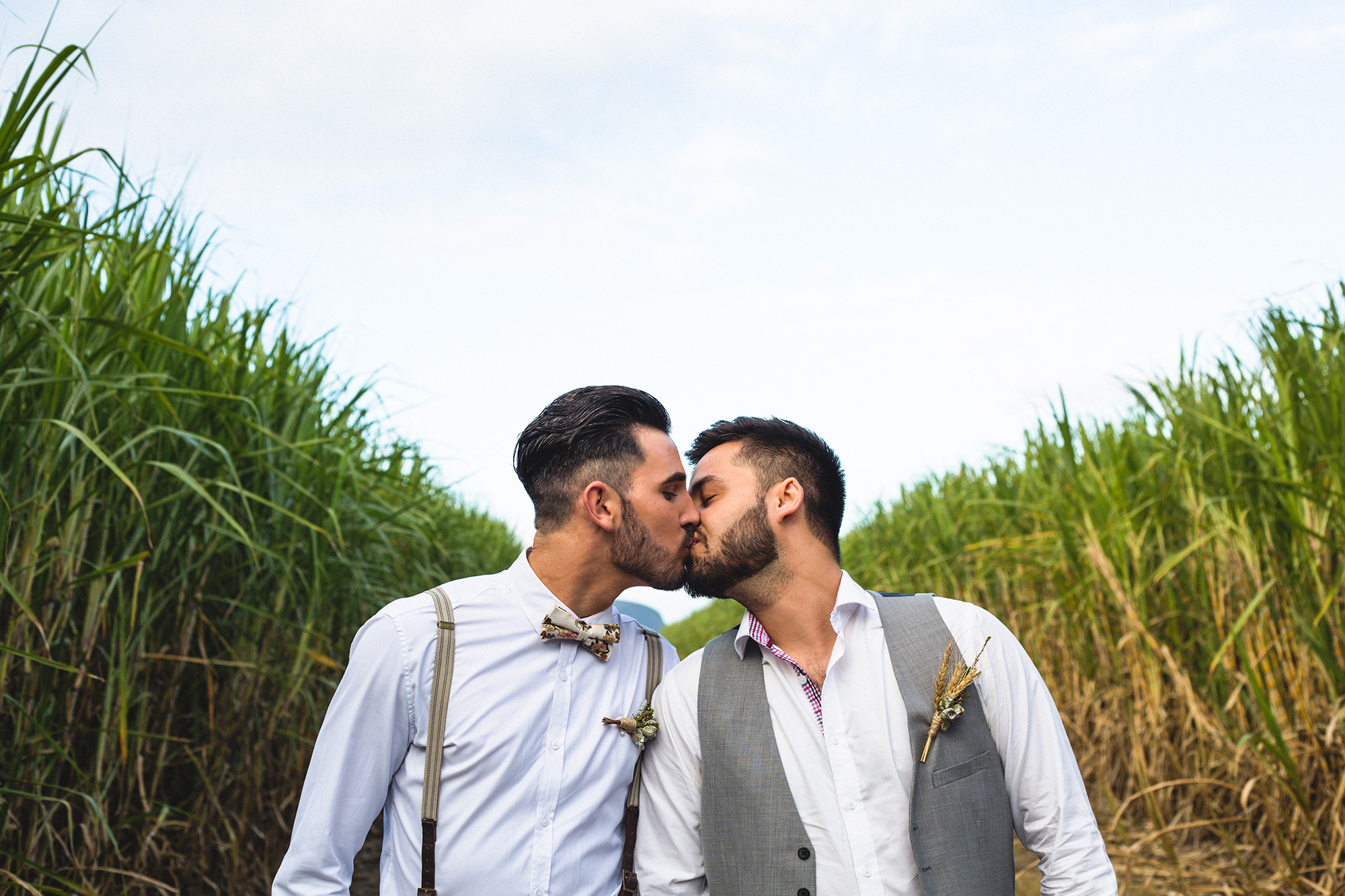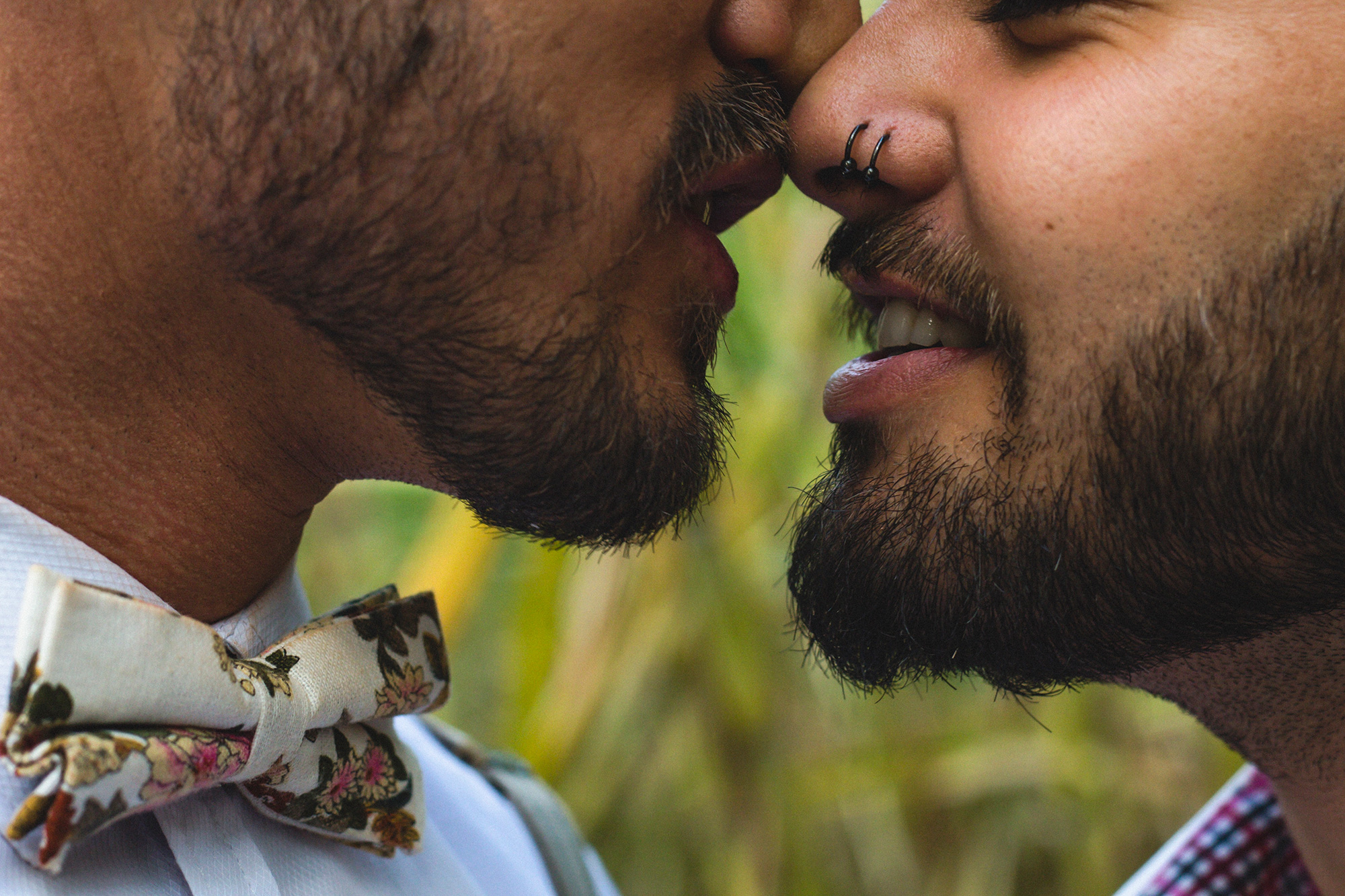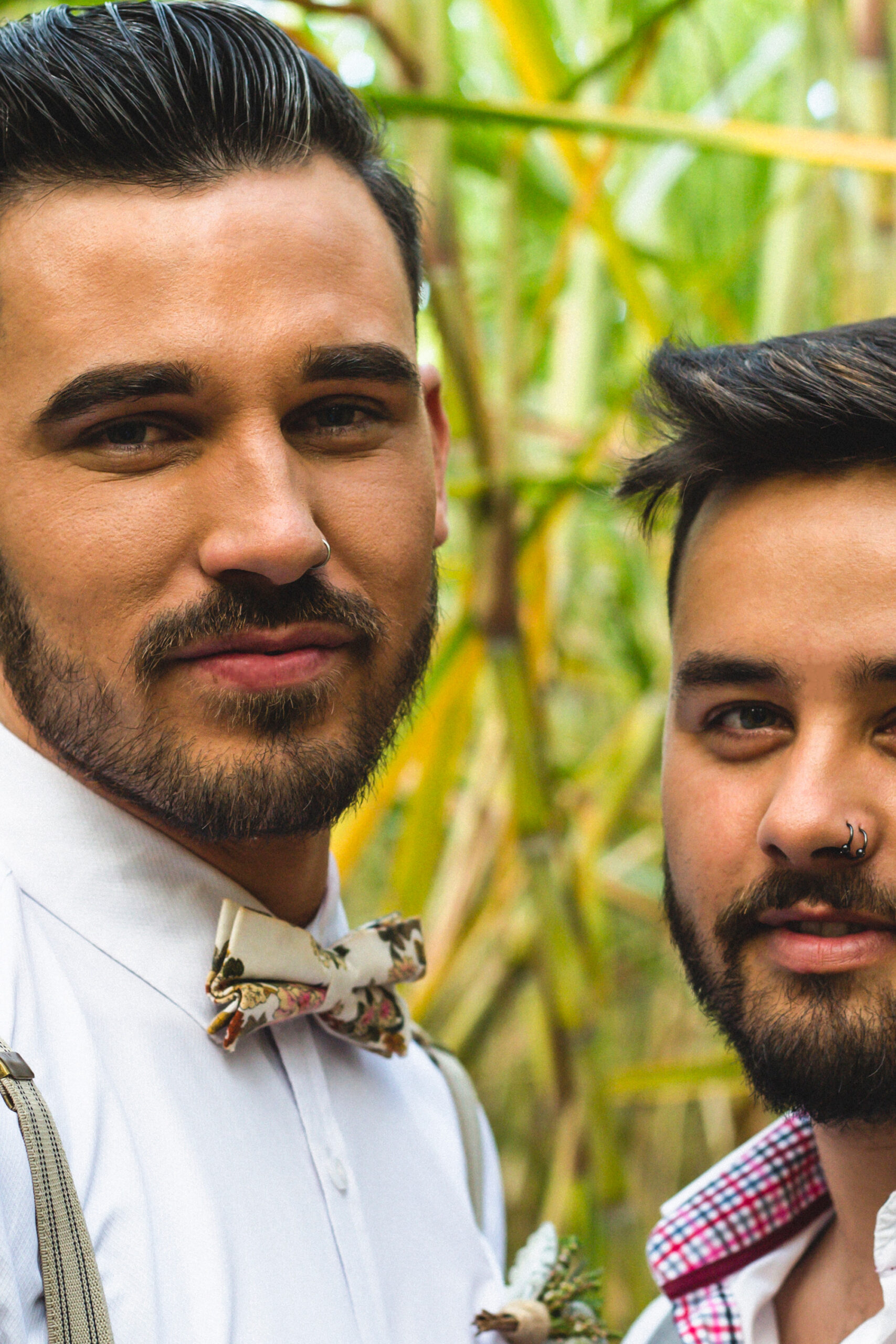 "We did this shoot to create awareness and to hopefully help legalise same sex marriage in Australia," says Troy.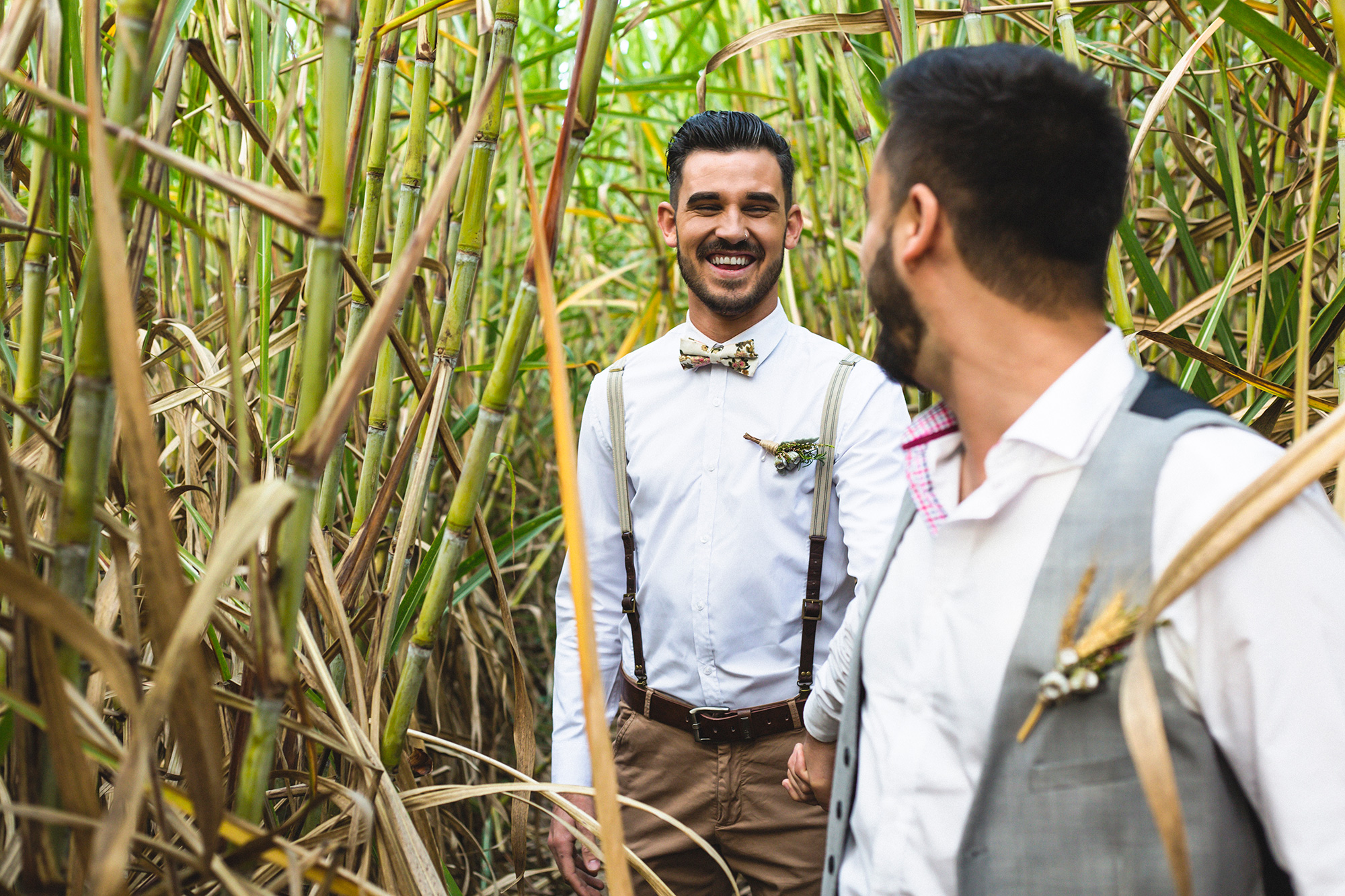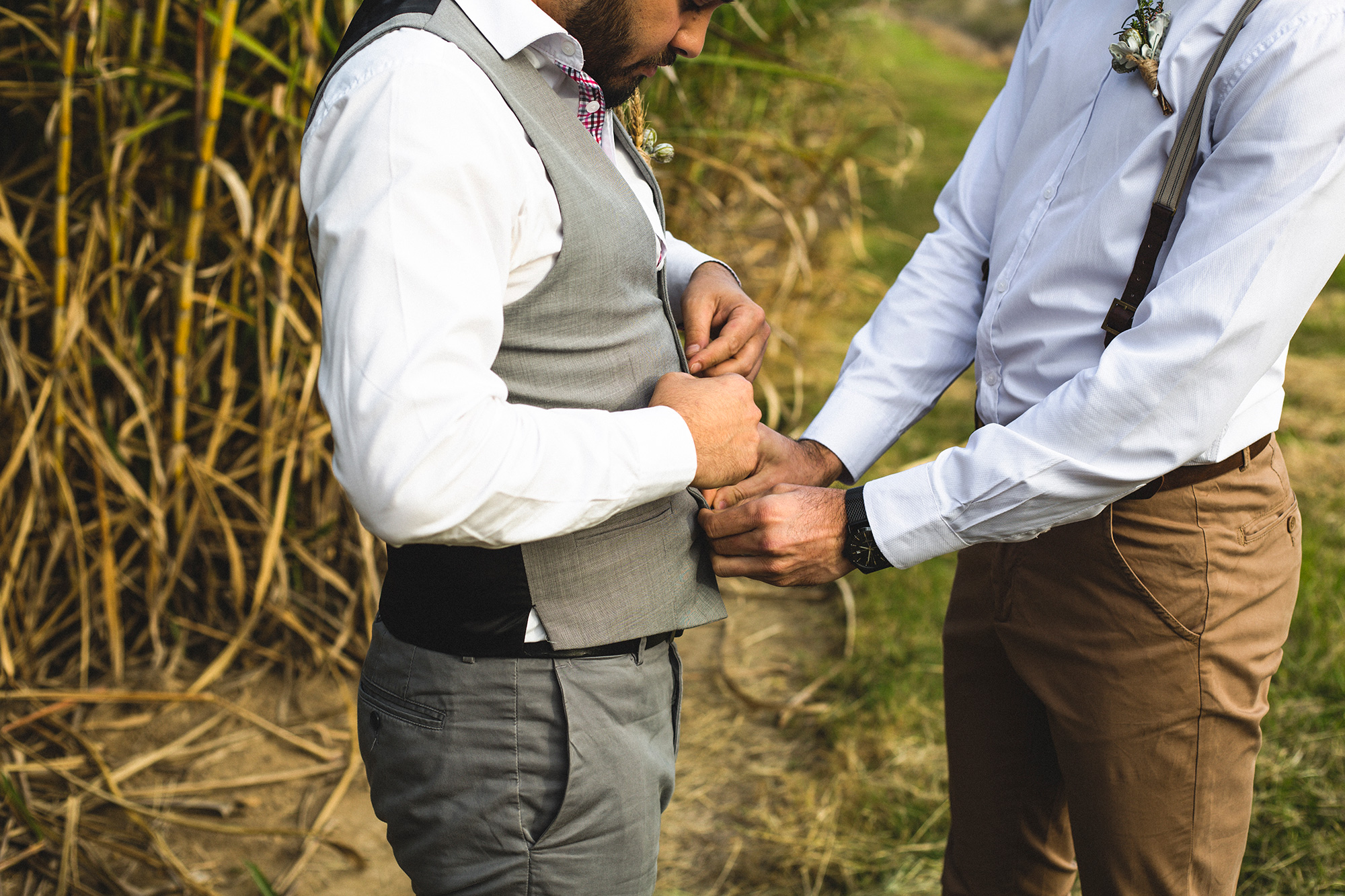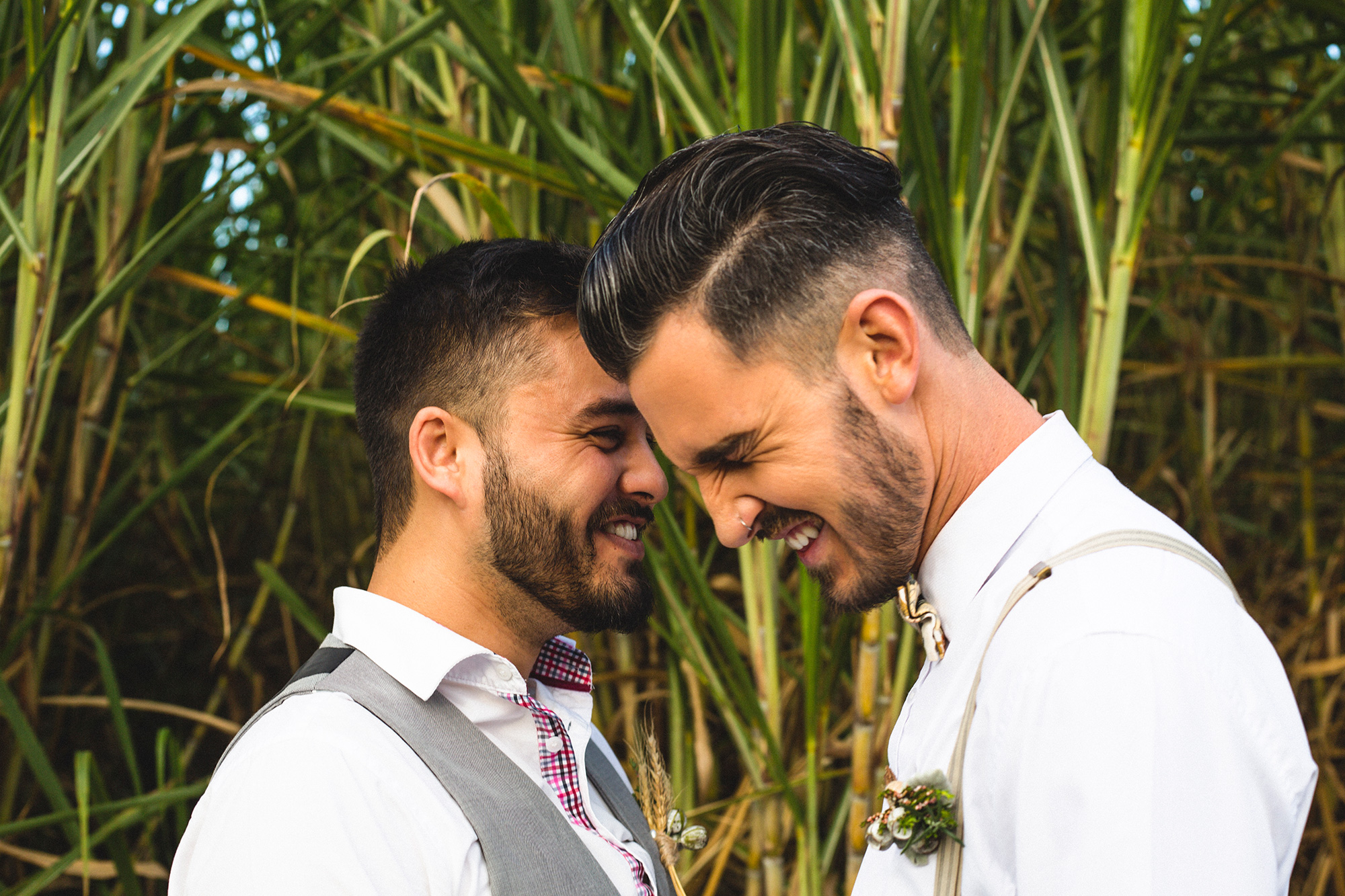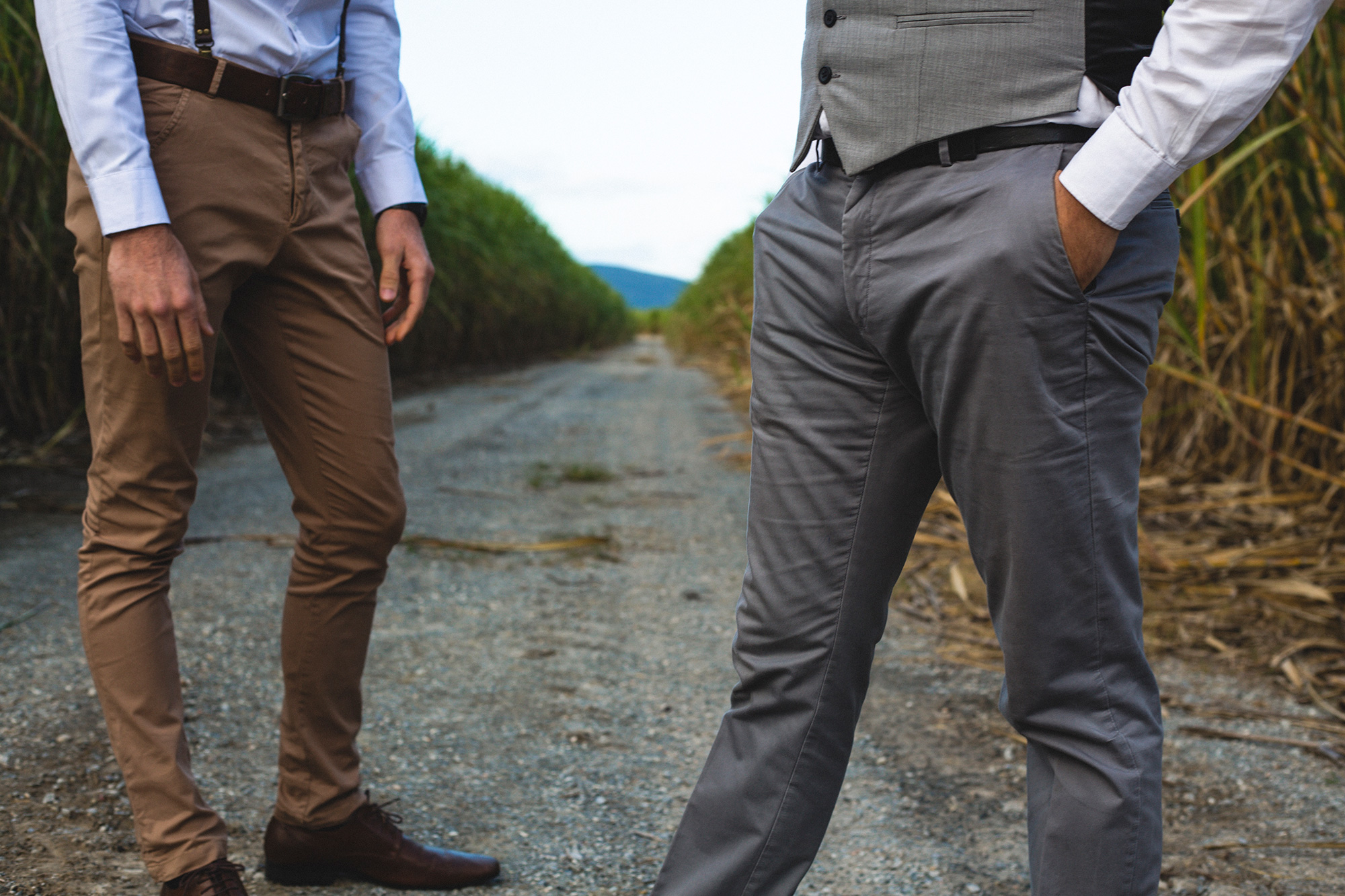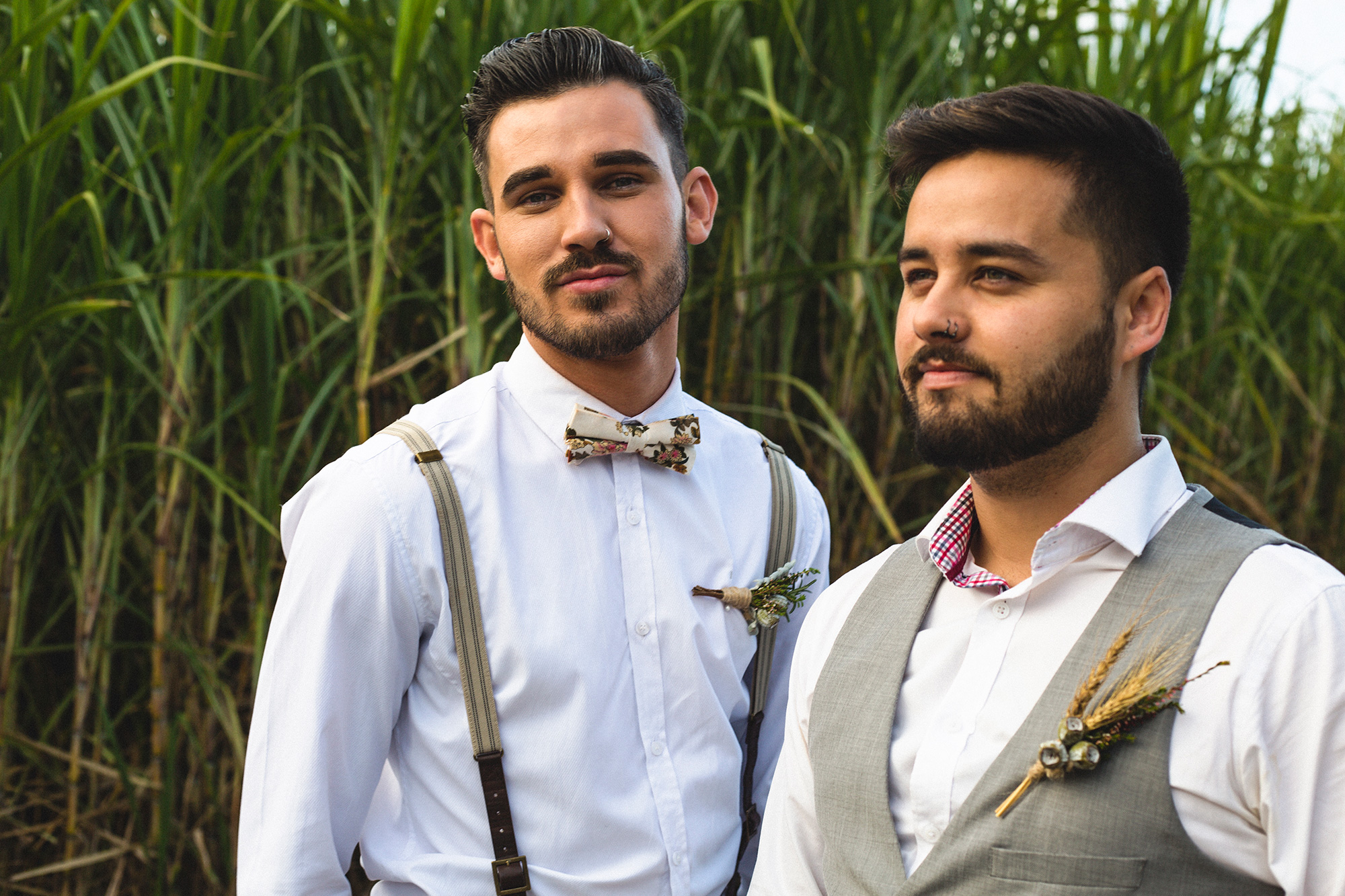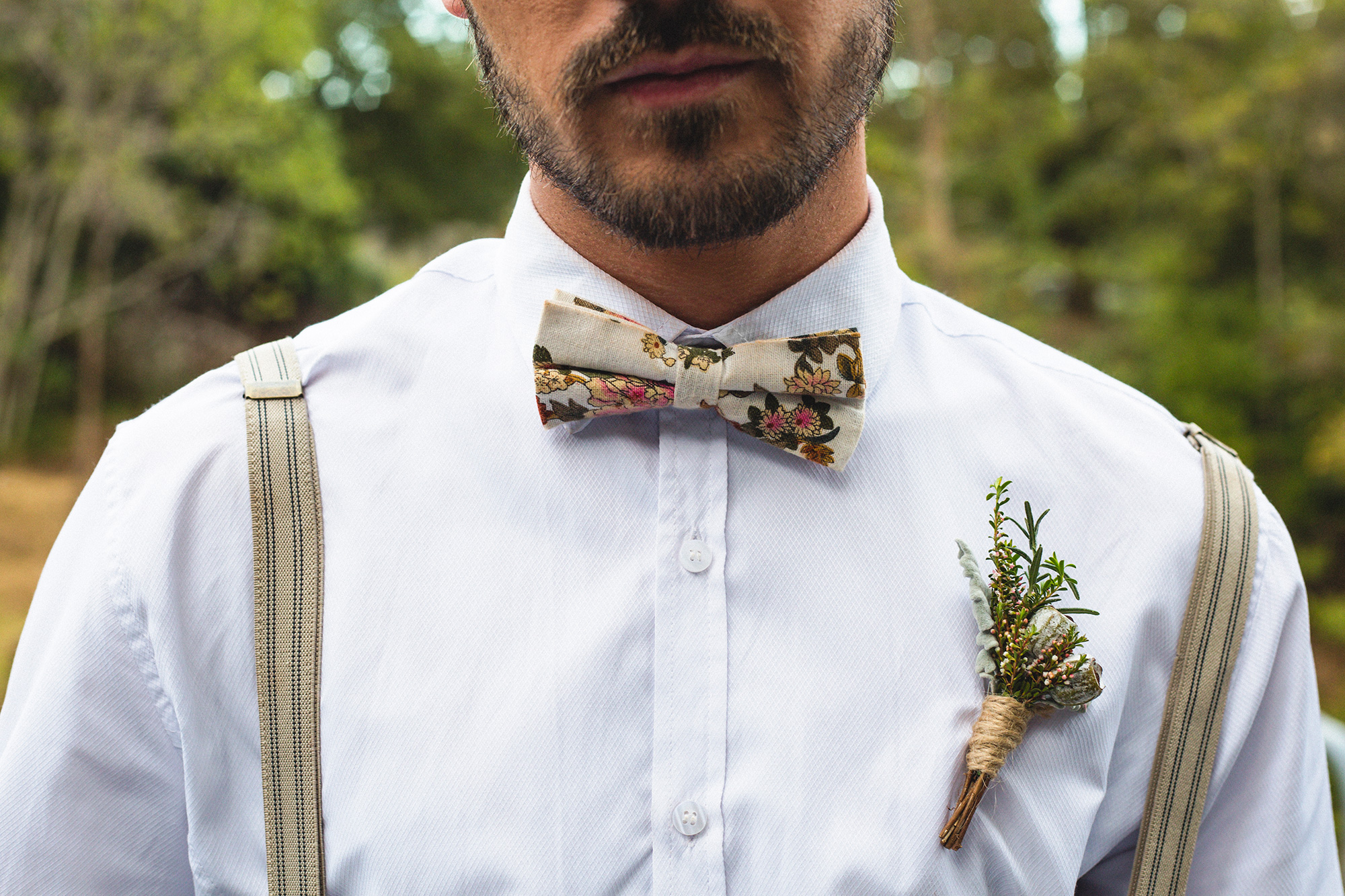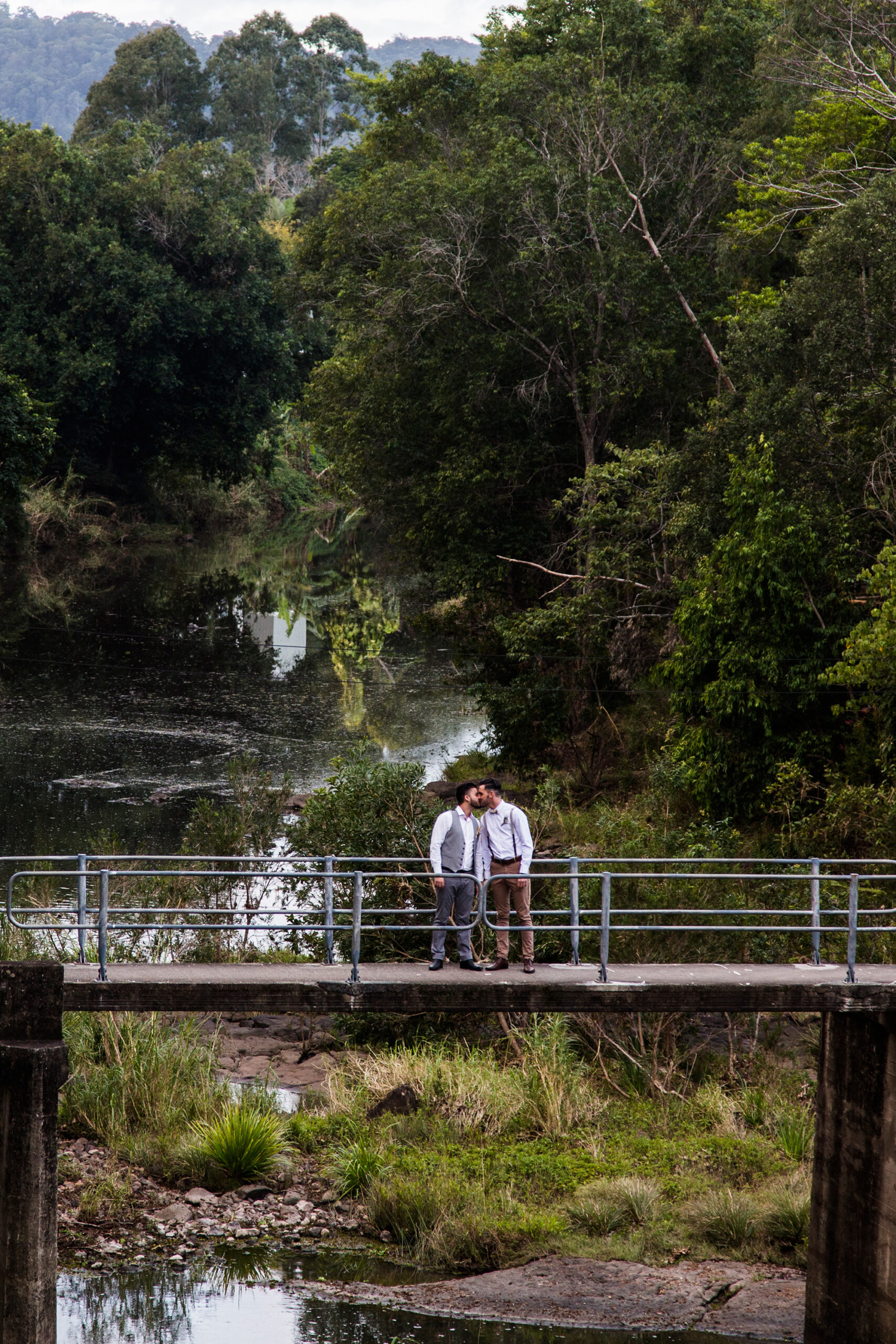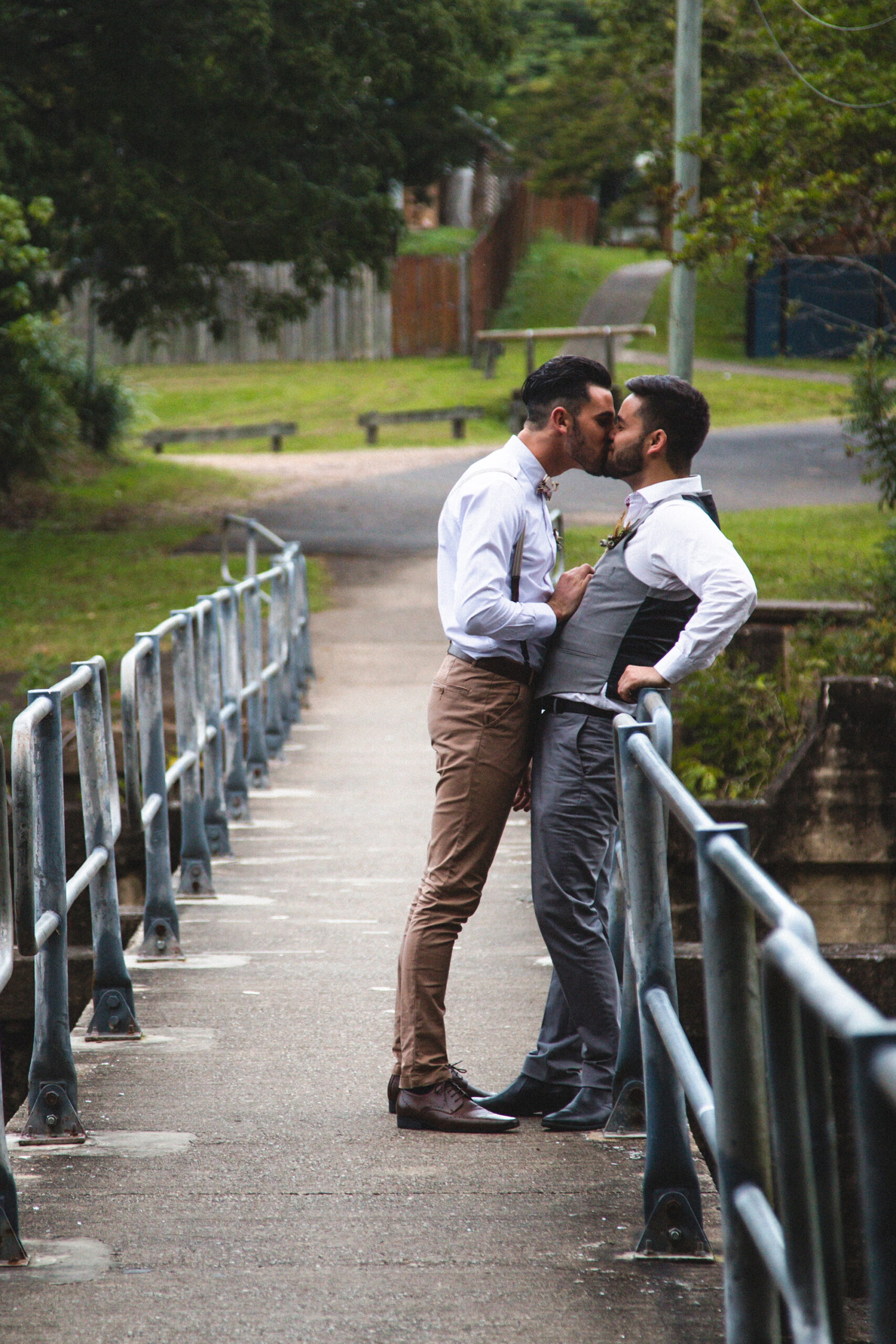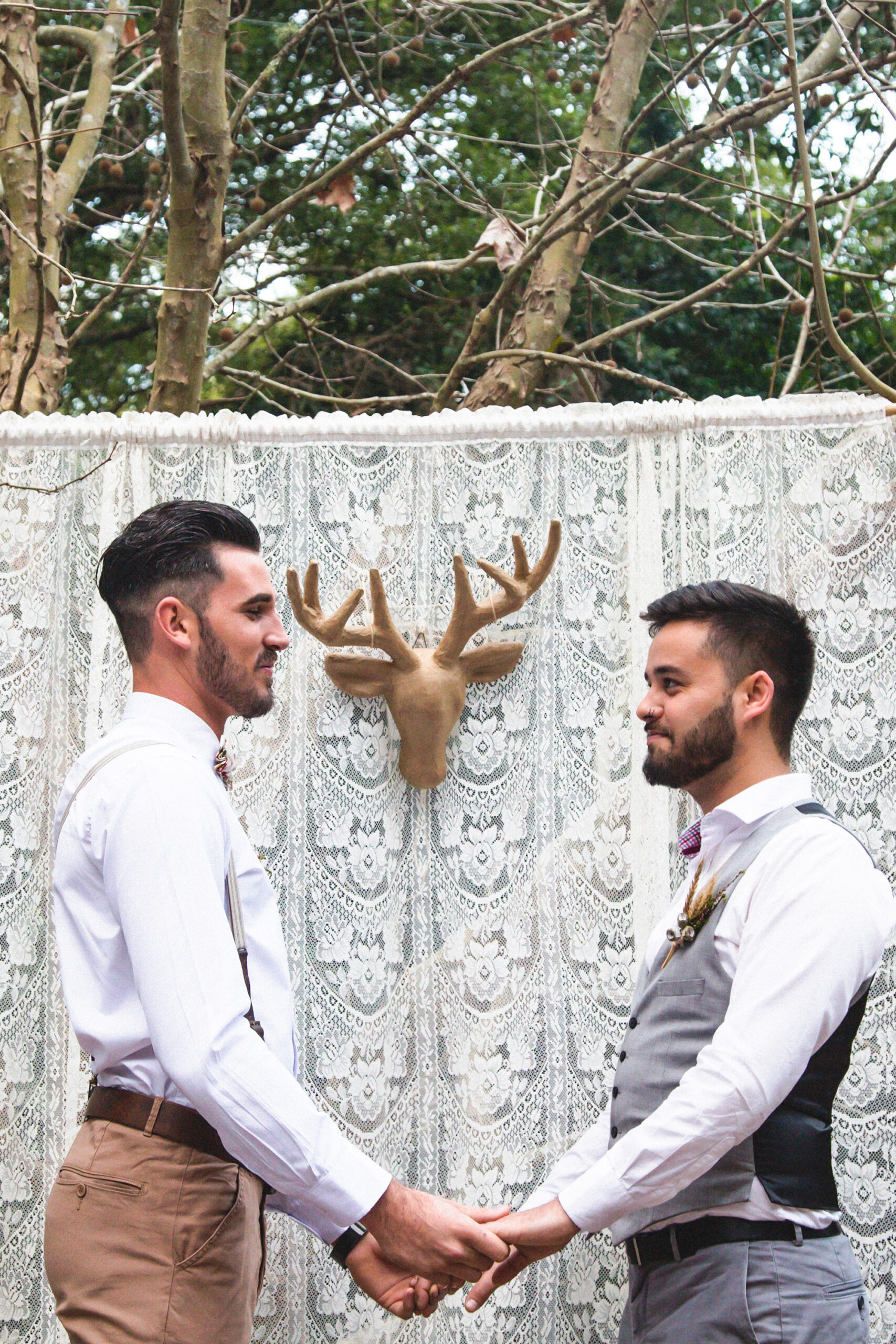 This vintage-styled backdrop was a quirky addition to the shoot.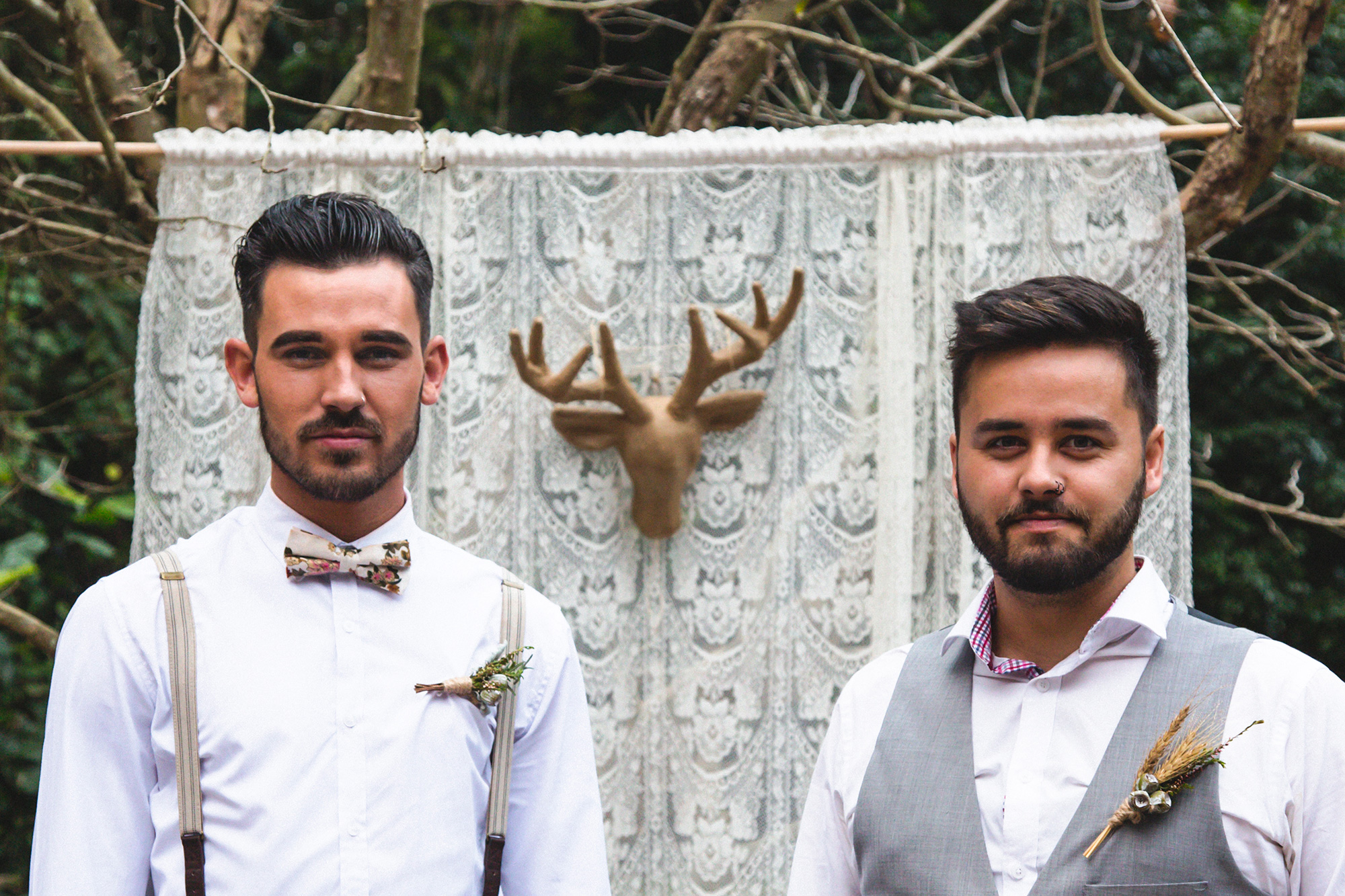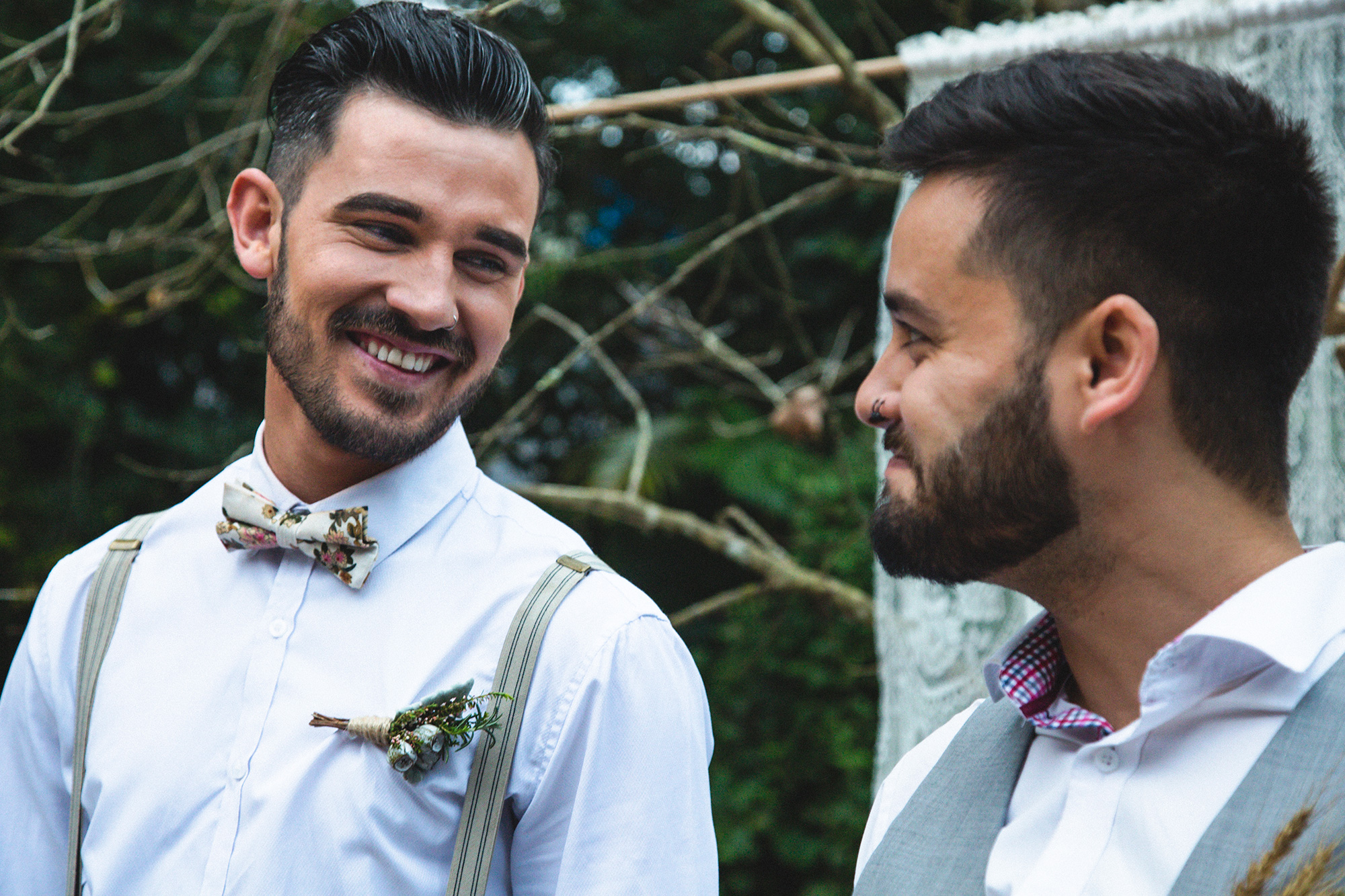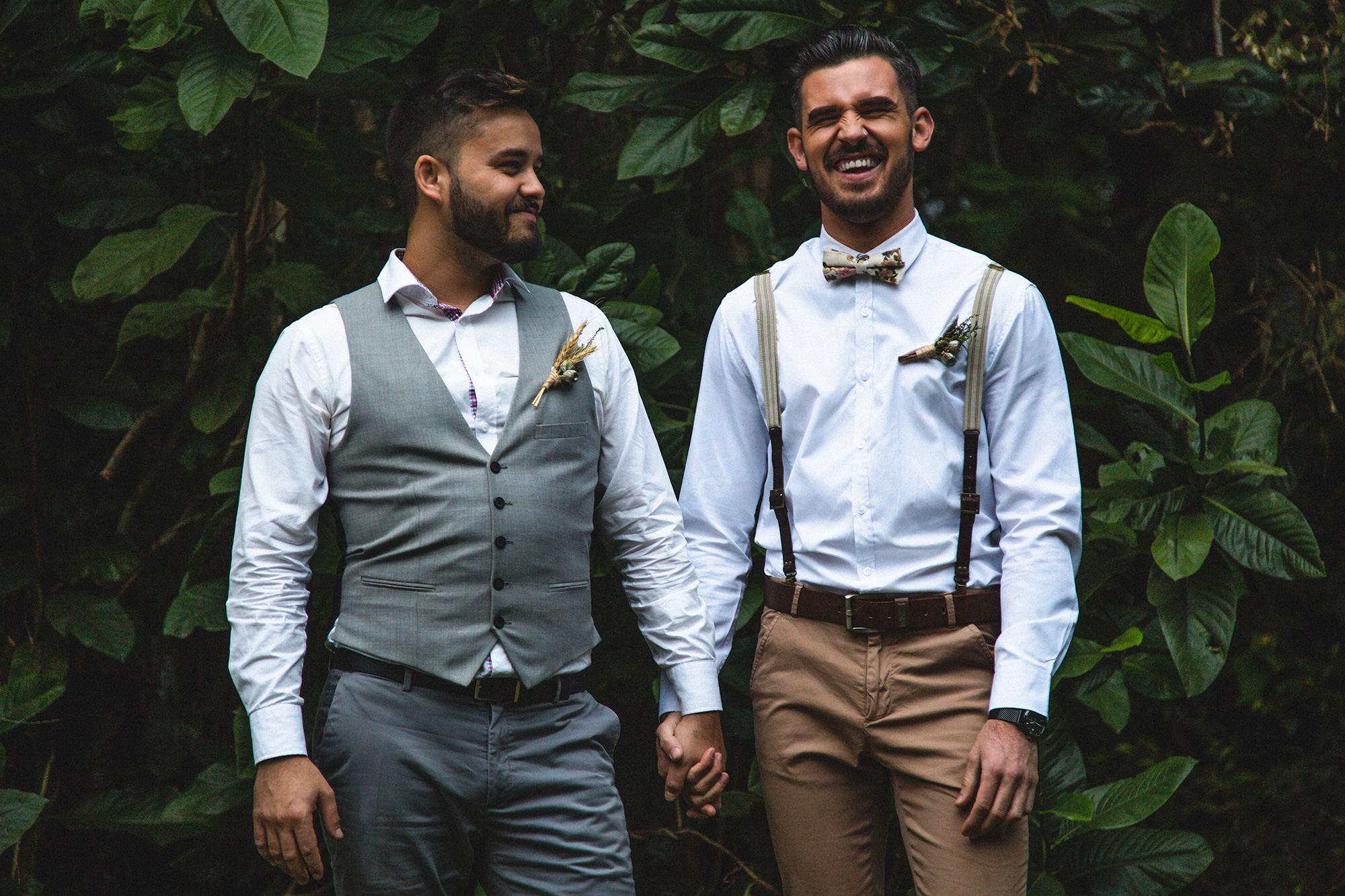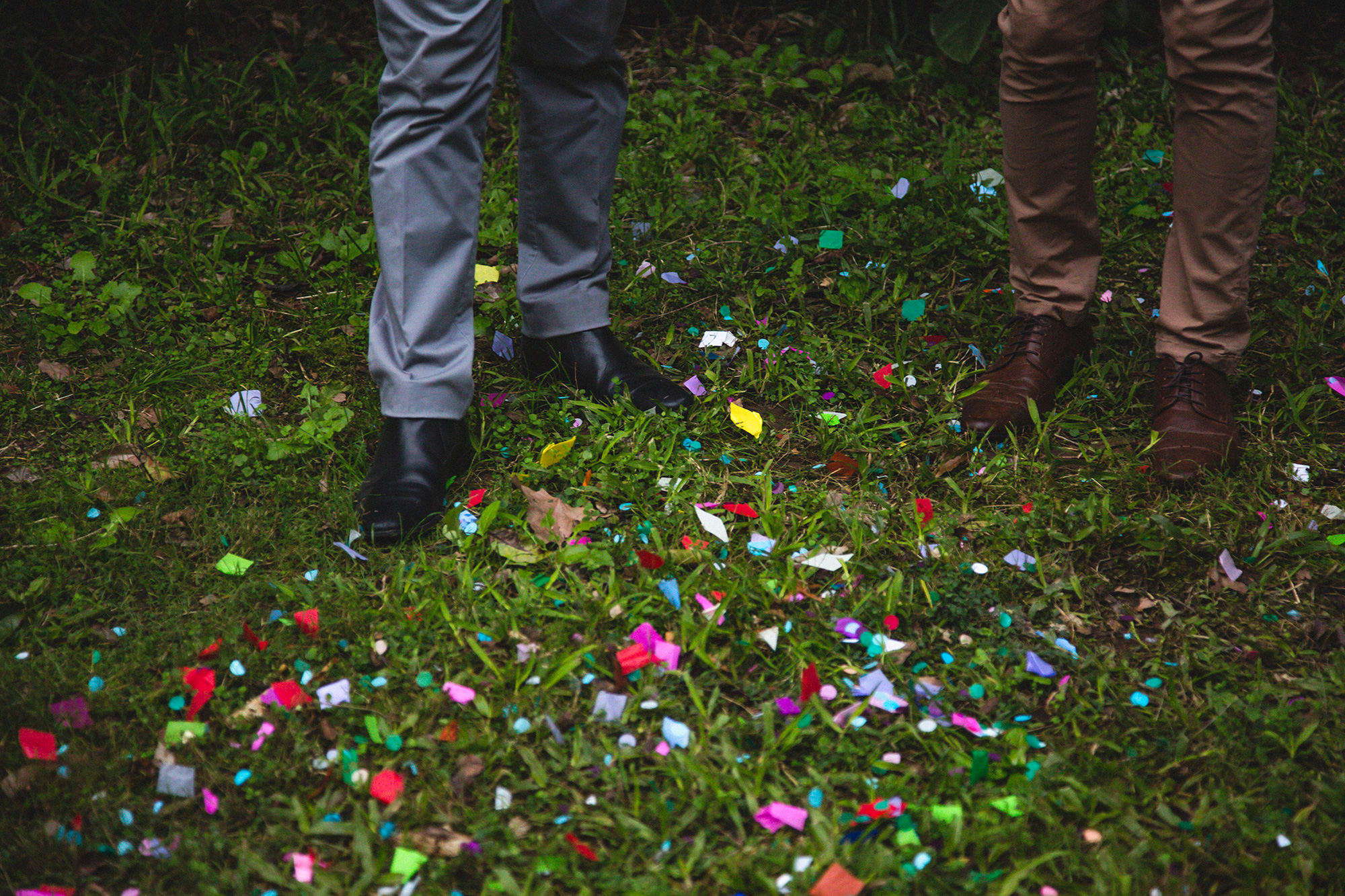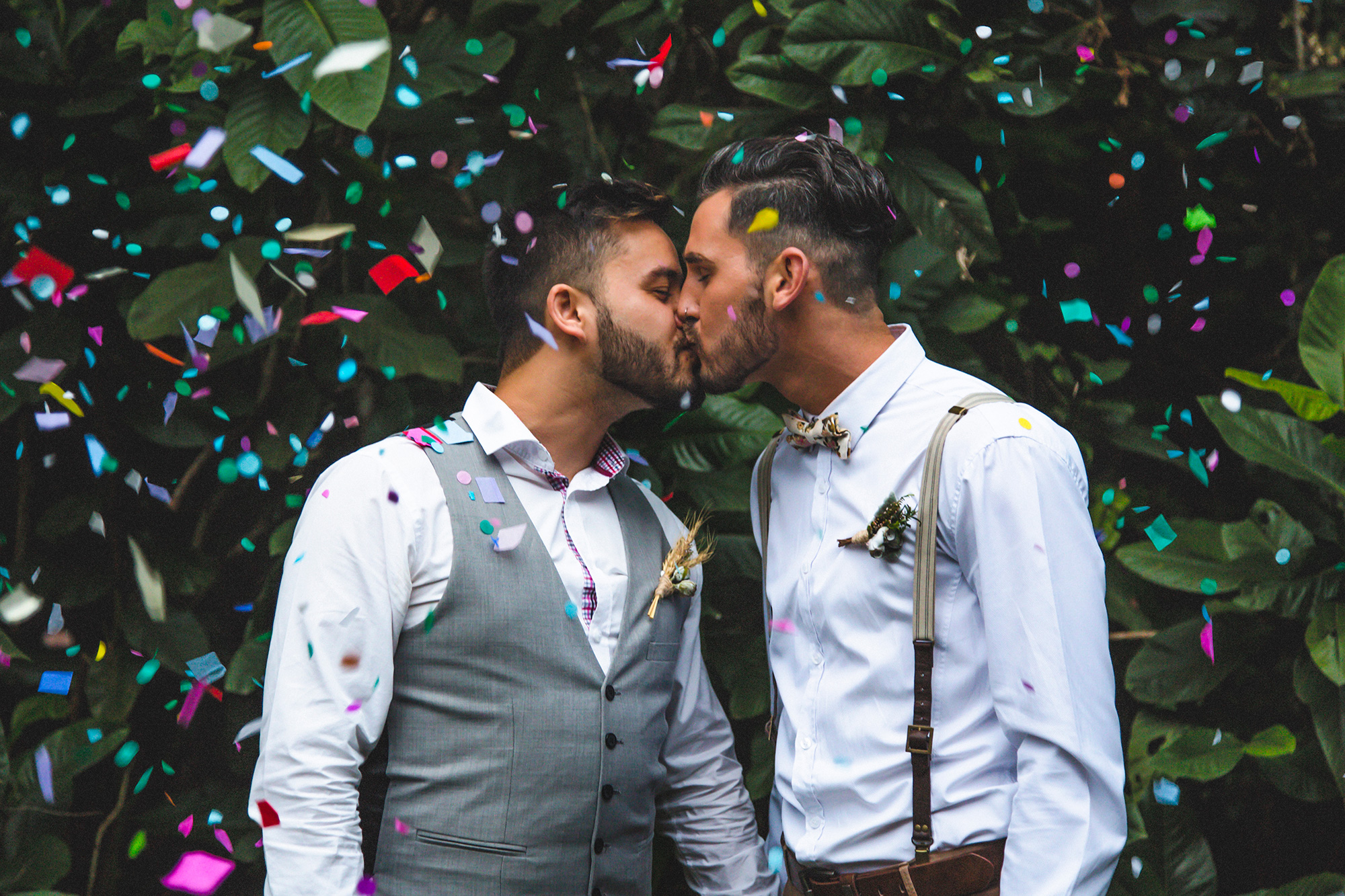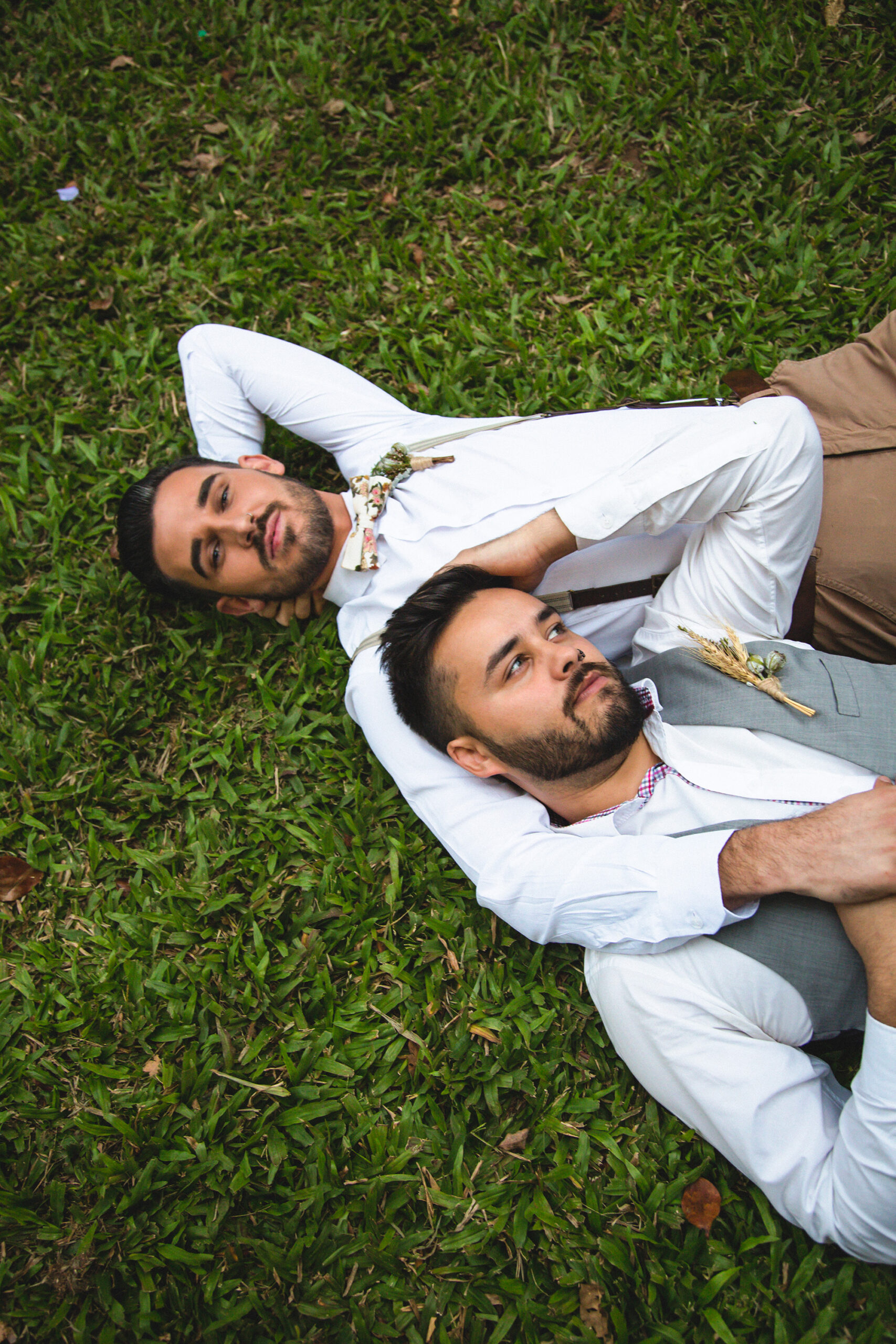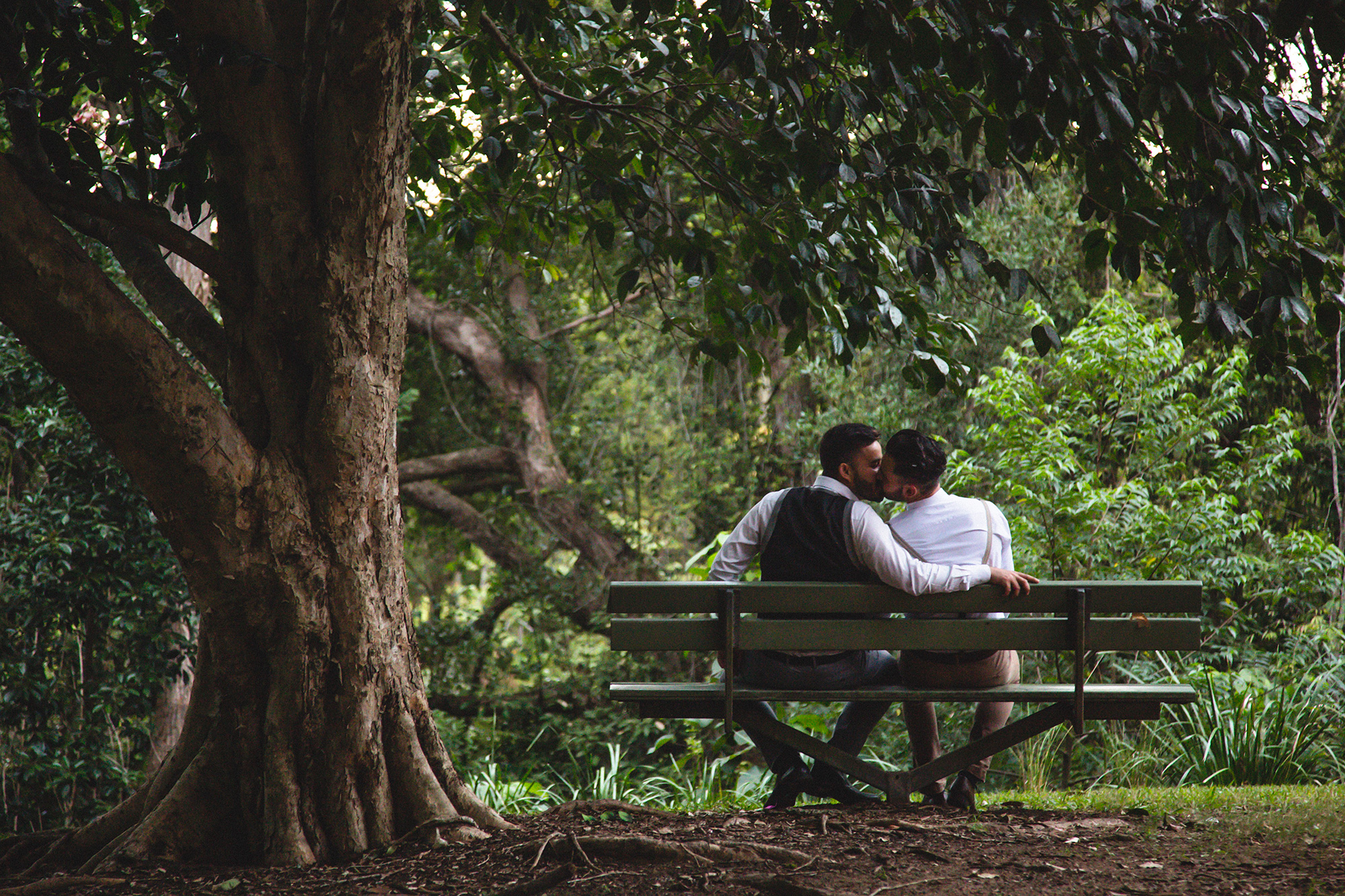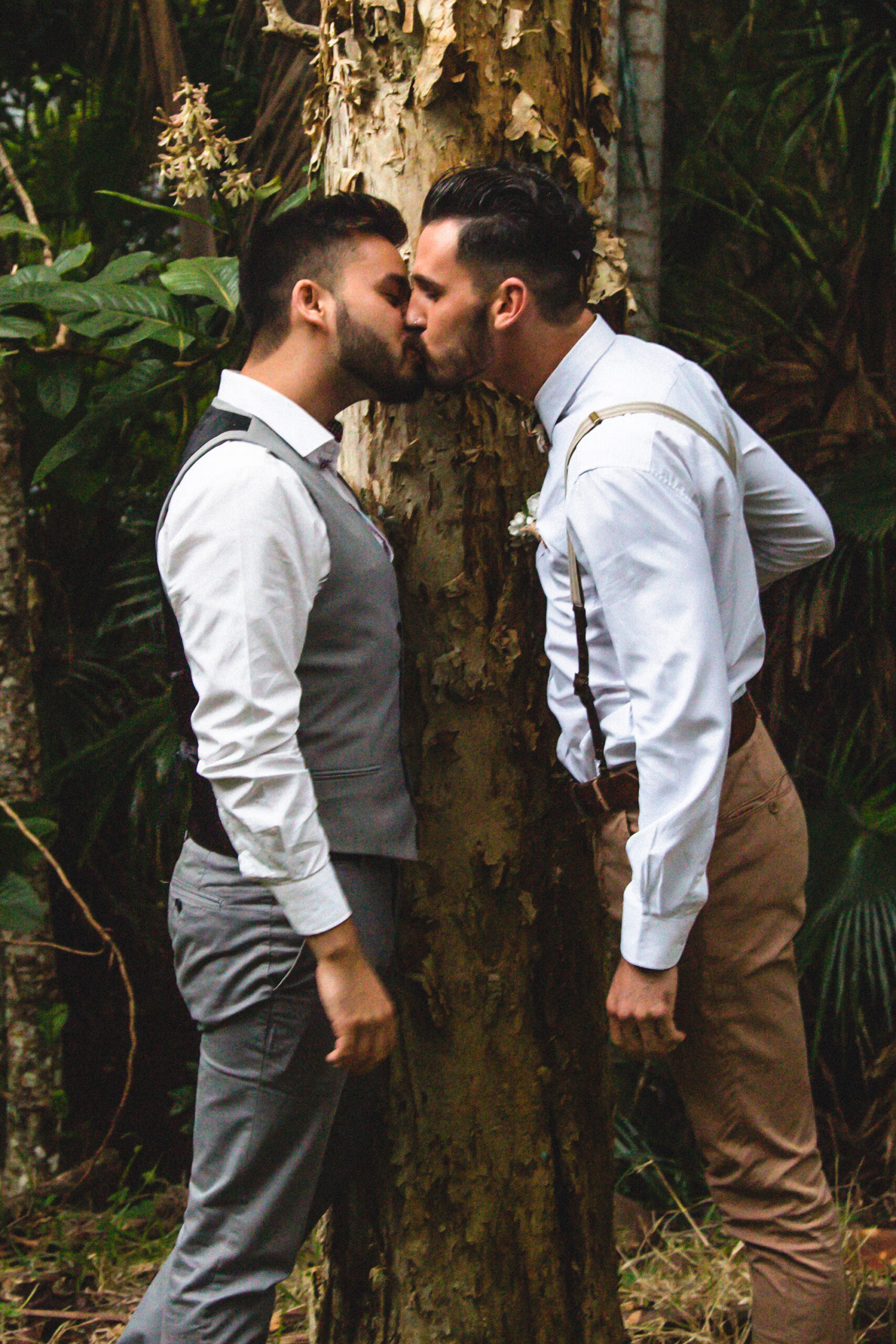 "I am like you, we are like you, normal human beings," smiles Troy.