Incorporating two religions into a wedding is no easy feat. But for Natasha and Nathan, it was a chance to create something uniquely them.
"Nate is a Catholic and I am a Hindu, so we decided to have two ceremonies and one big reception," explains bride Natasha. The pair held their ceremonies on April 2 and April 9, 2016. "On the day of the Hindu ceremony I was nervous and excited … it was so much fun and everything I had wanted it to be," explains Natasha.
The Catholic wedding, and reception at San Remo Ballroom was "picture perfect," according to the bride, with good weather and loved ones in attendance to end the two-week celebration! "The best part was having family from the US, Canada, New Zealand, India, Fiji and interstate attend," smiles Natasha.
The couple worked hard to personalise their classic wedding with DIY items including a Mr and Mrs sign for their seating, use of their parents' wedding photos and custom-engraved signature books for the guests to sign. "Focus on the details because that is what makes all the difference," Natasha says in her advice for brides-to-be.
Photos courtesy of BVLD Photography and Cinematography.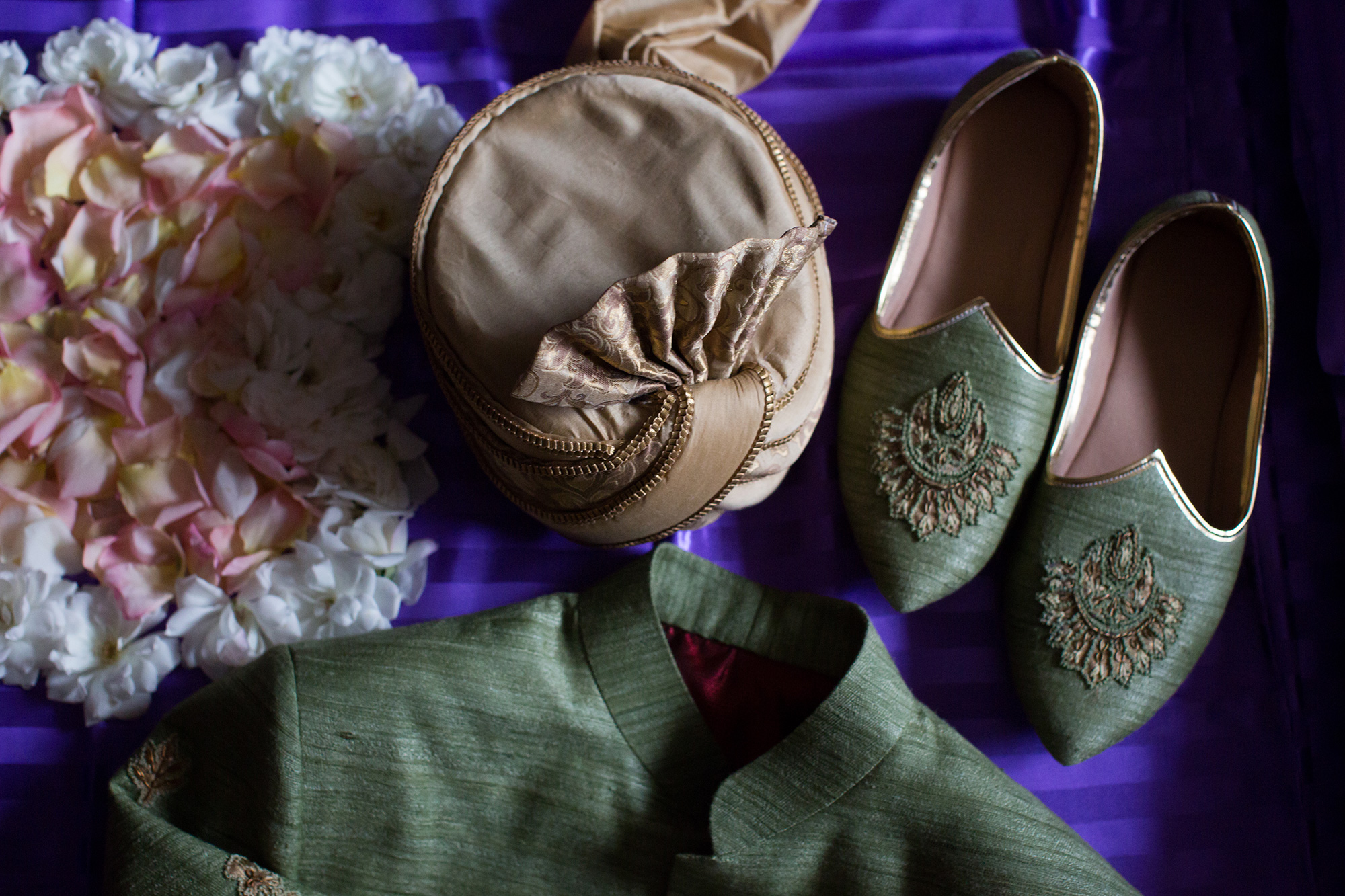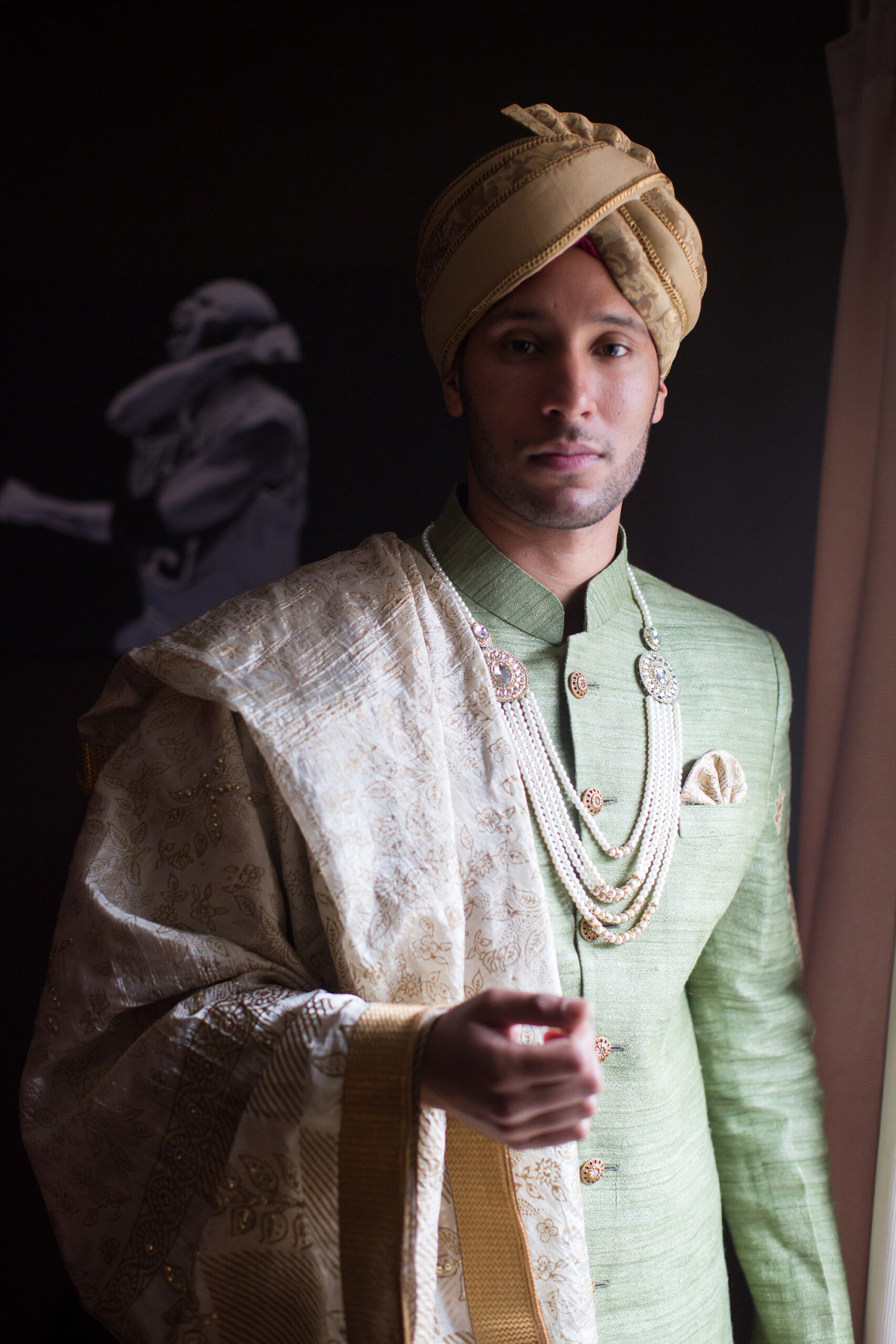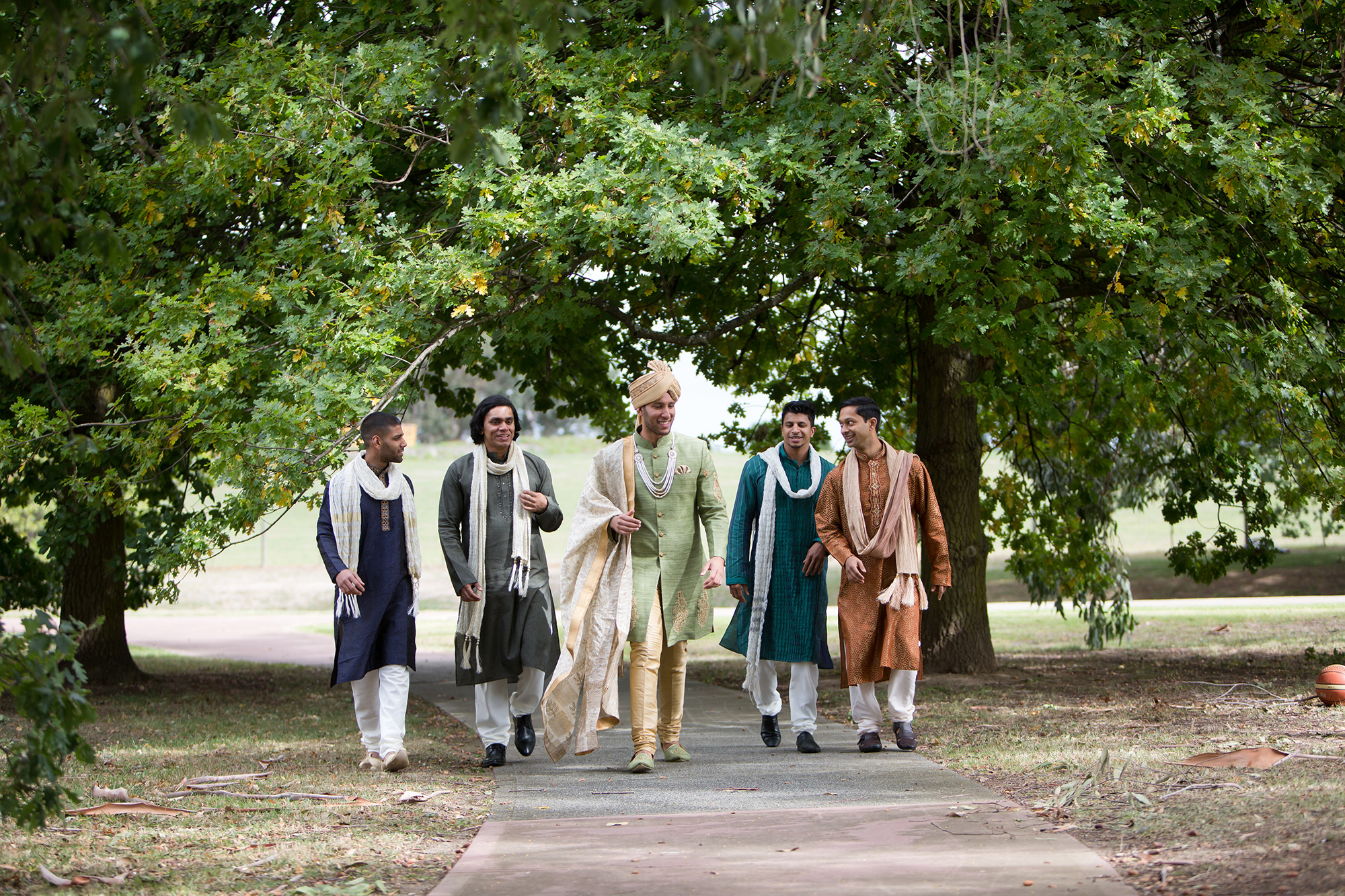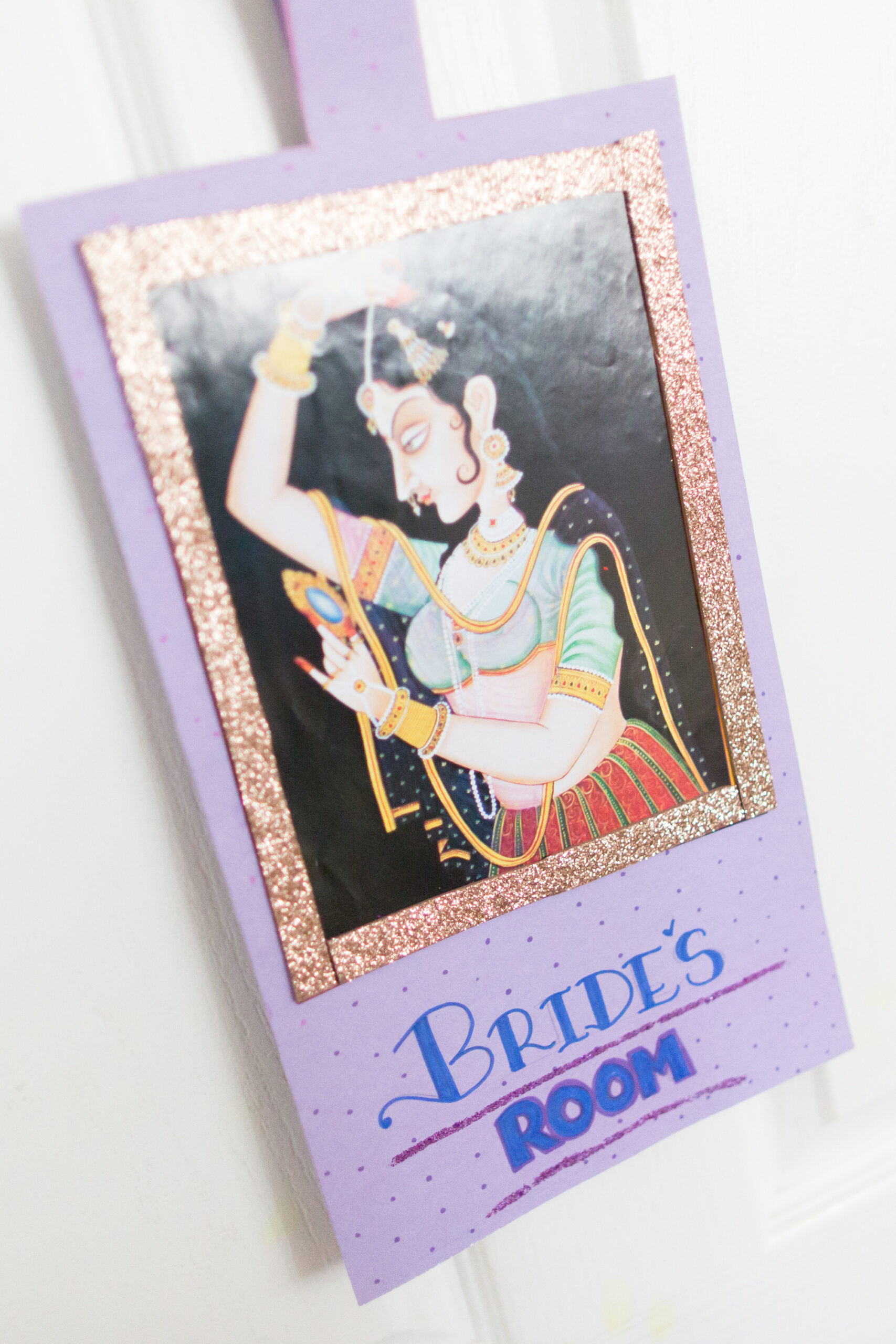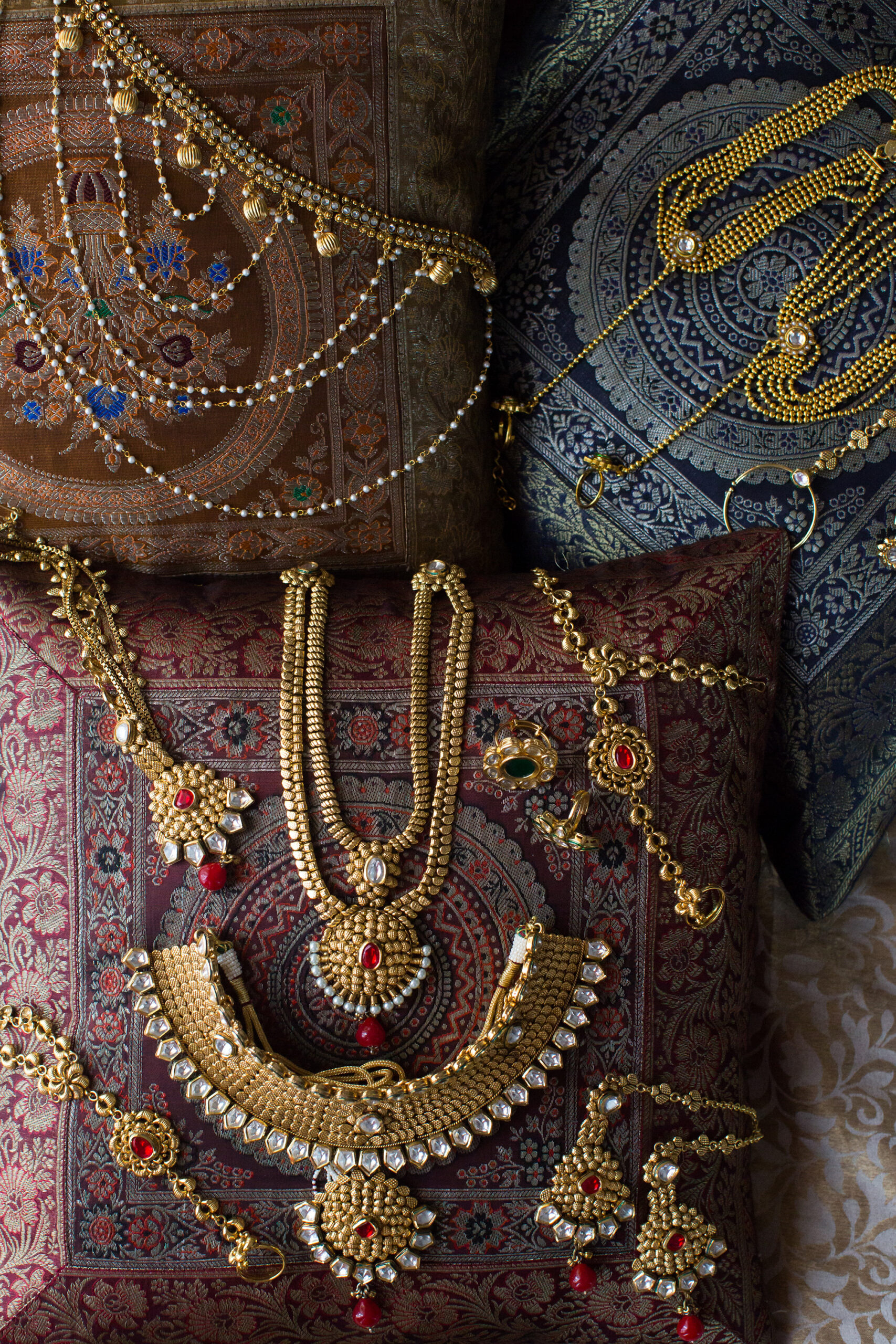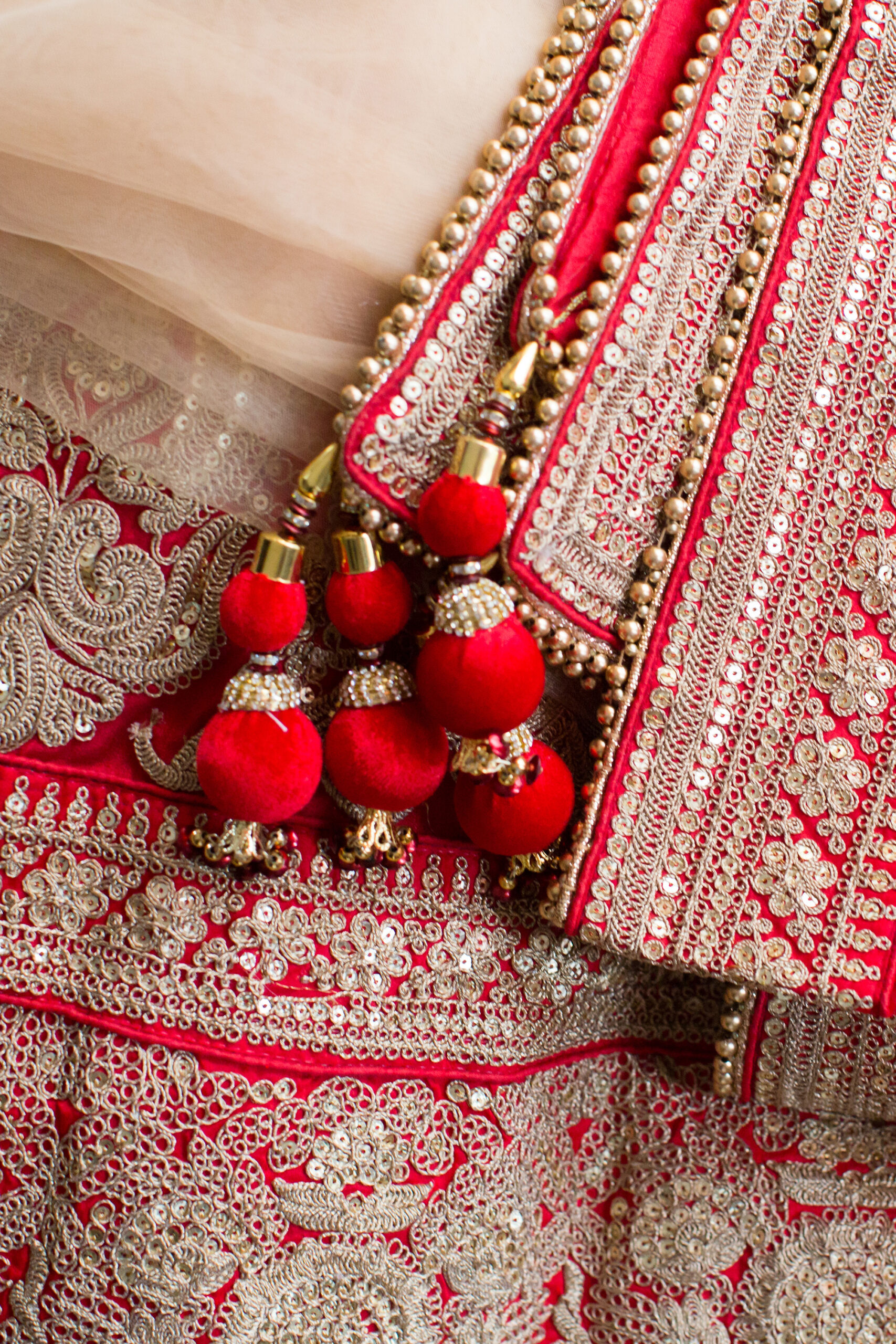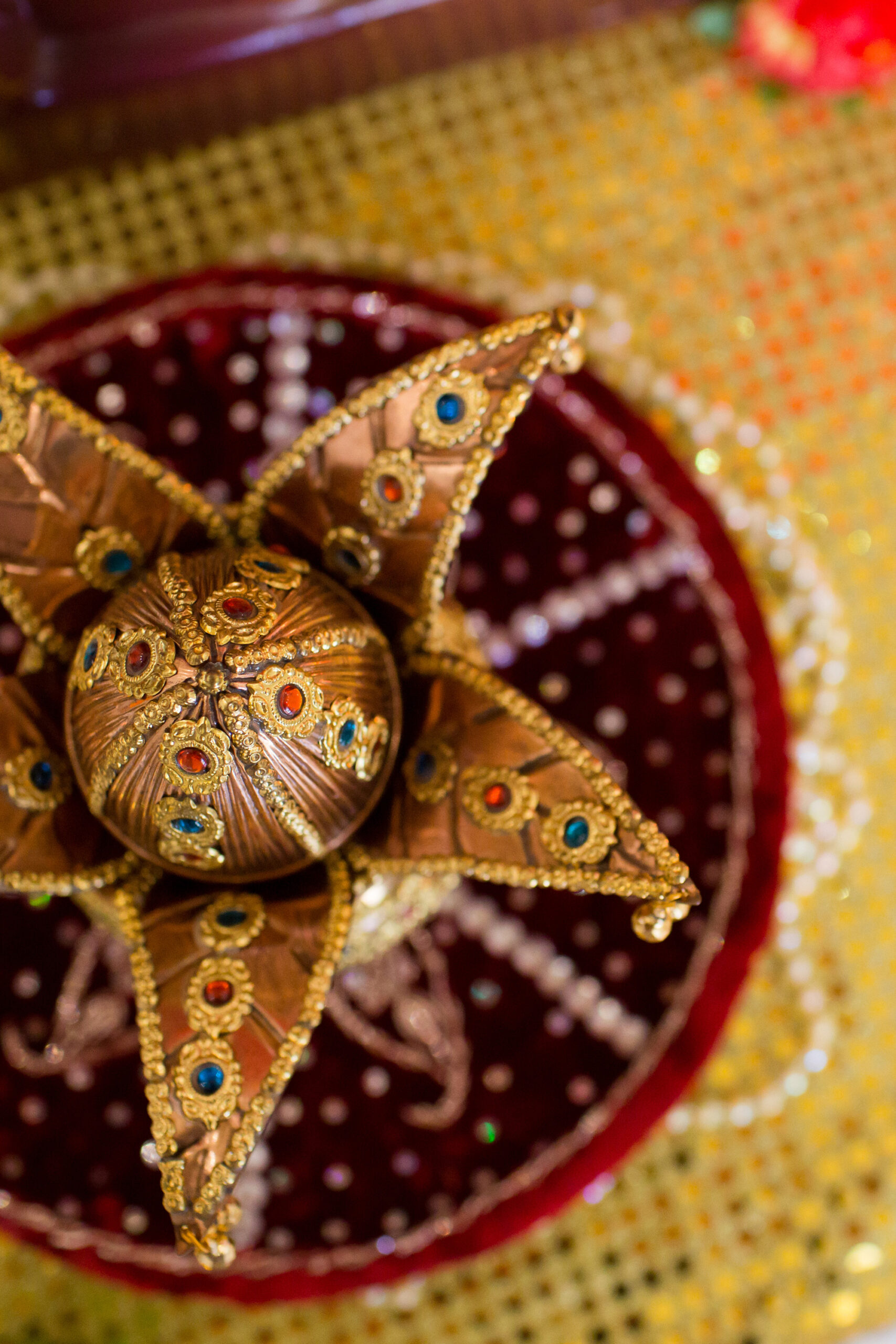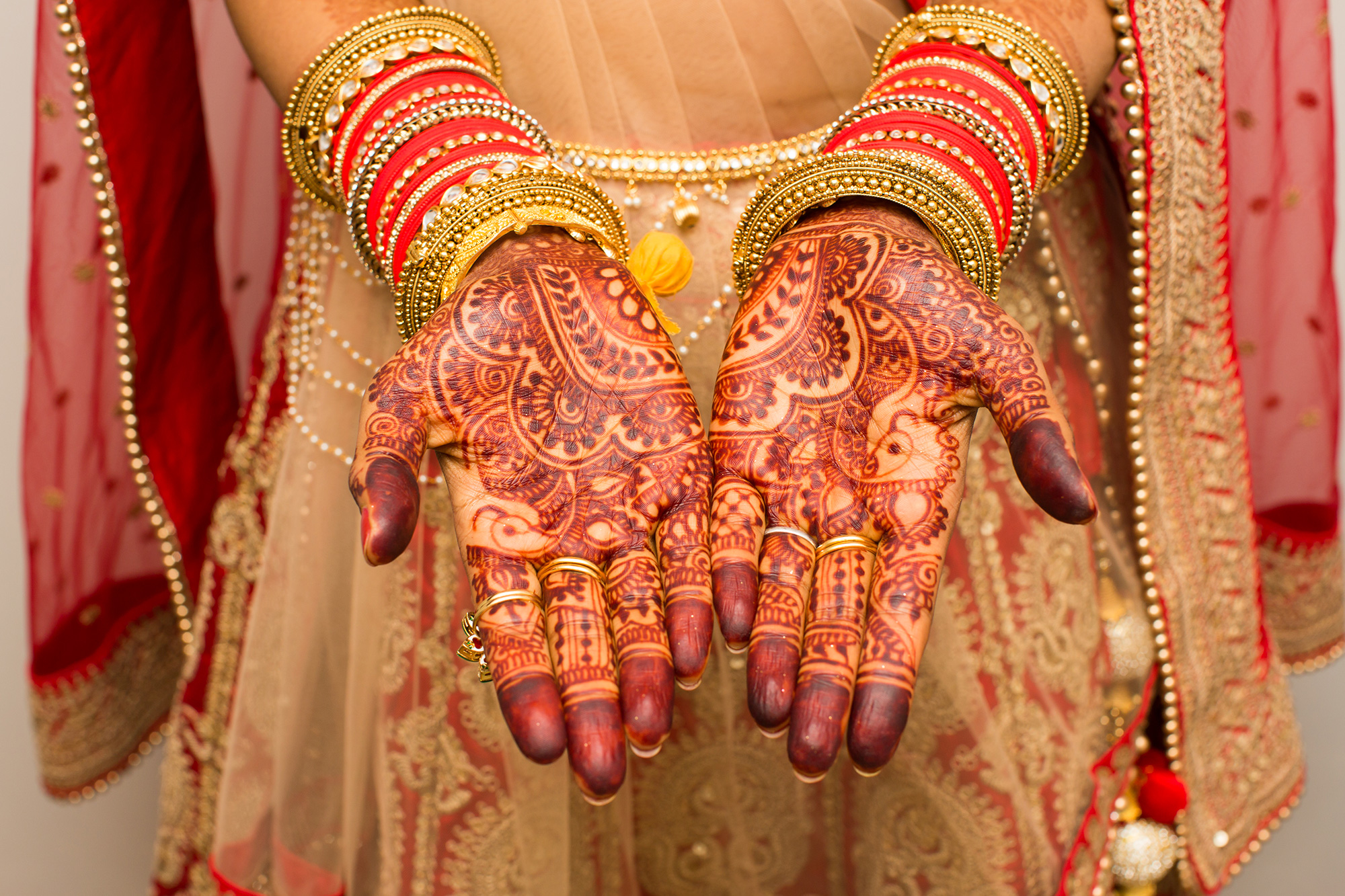 "We also had a dance event (very Bollywood) and a henna night," says the bride or her beautiful hand artwork.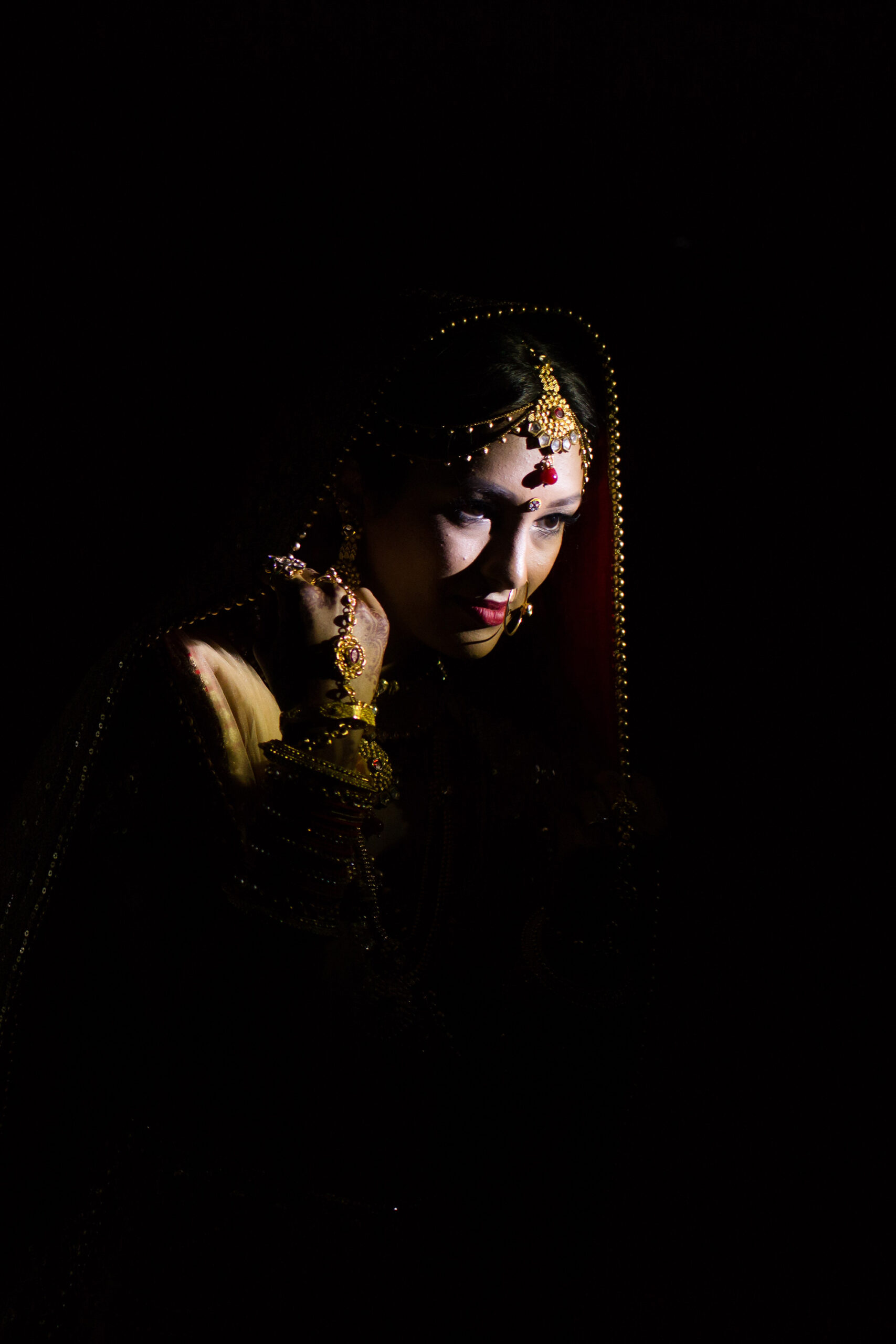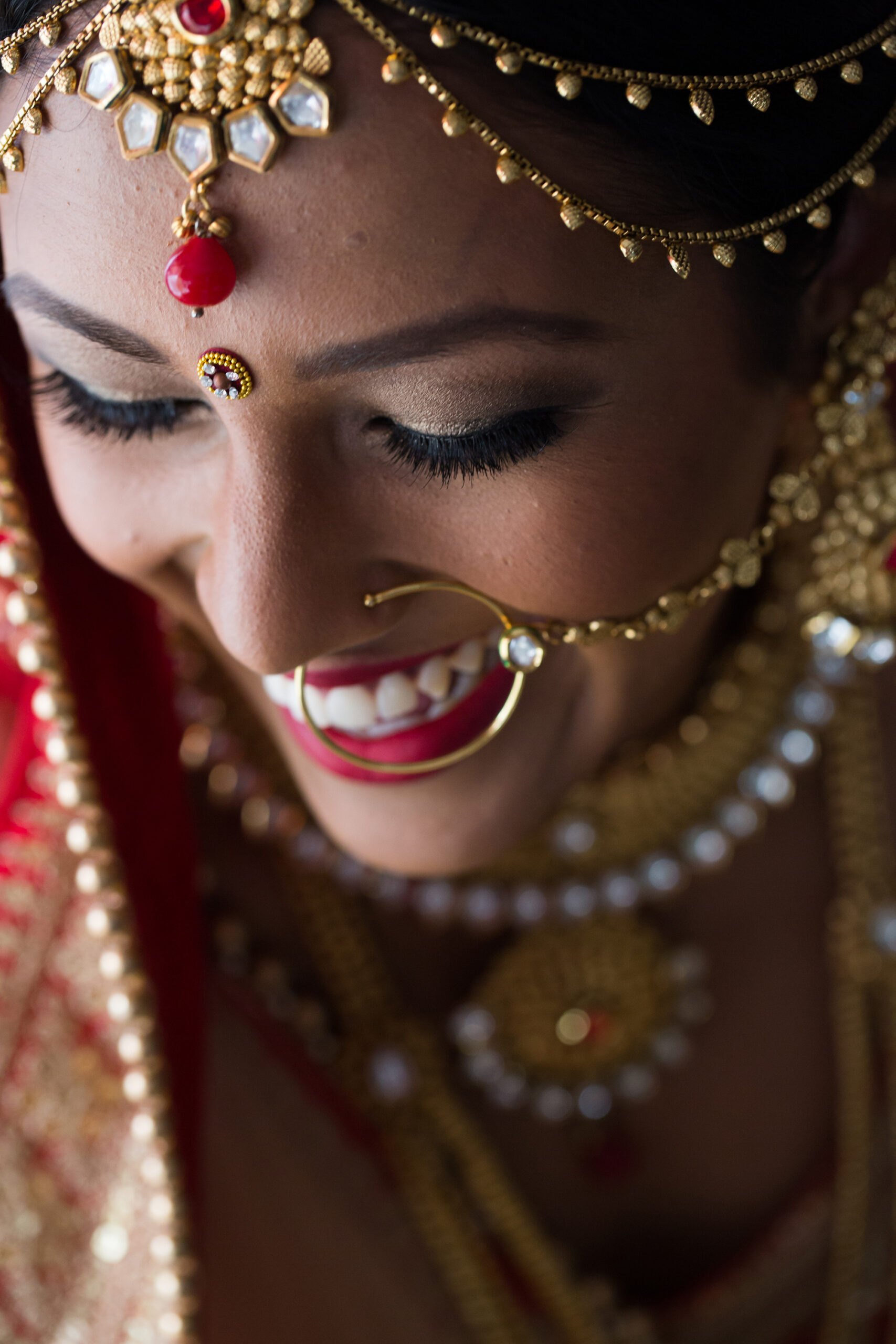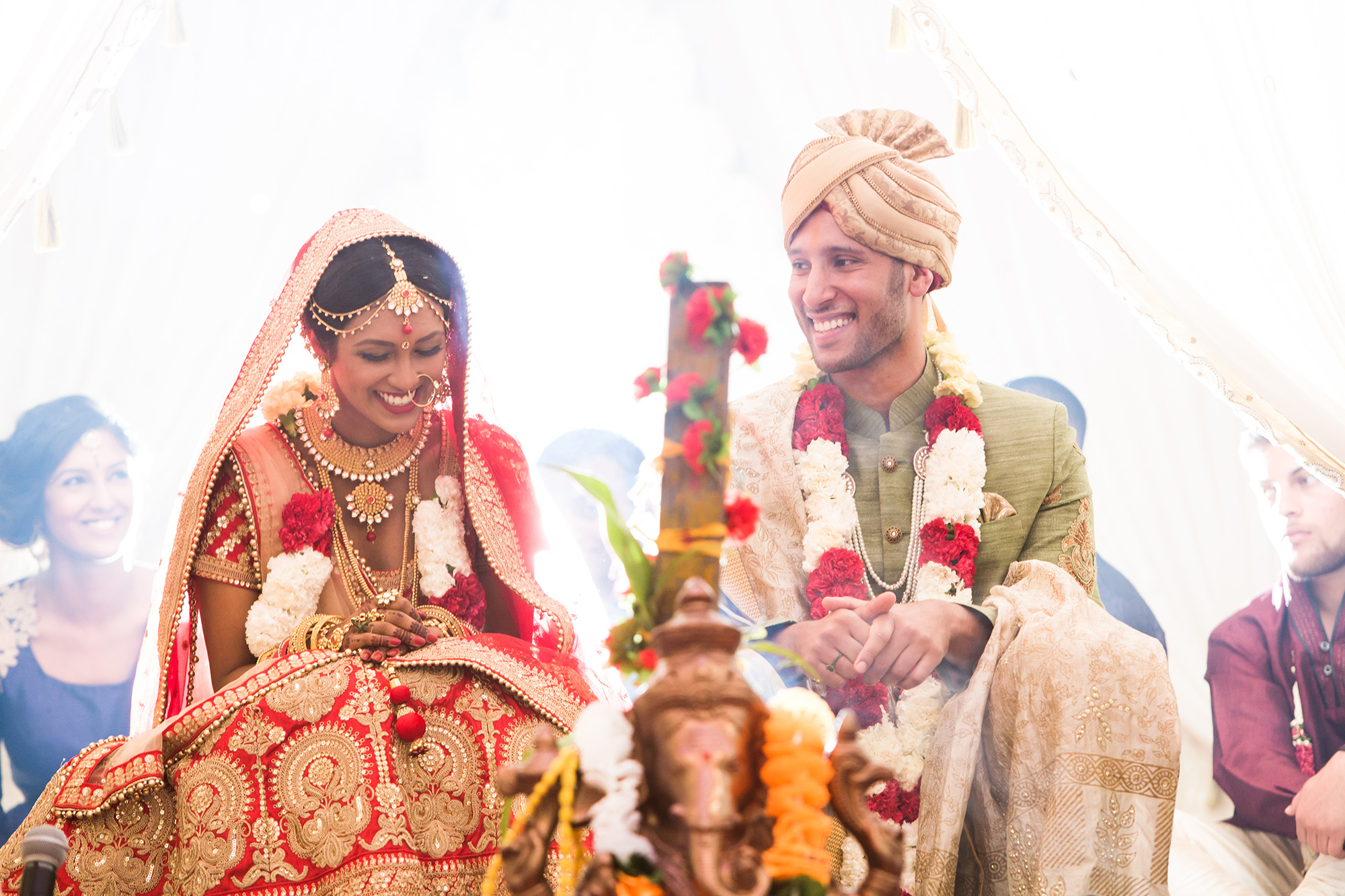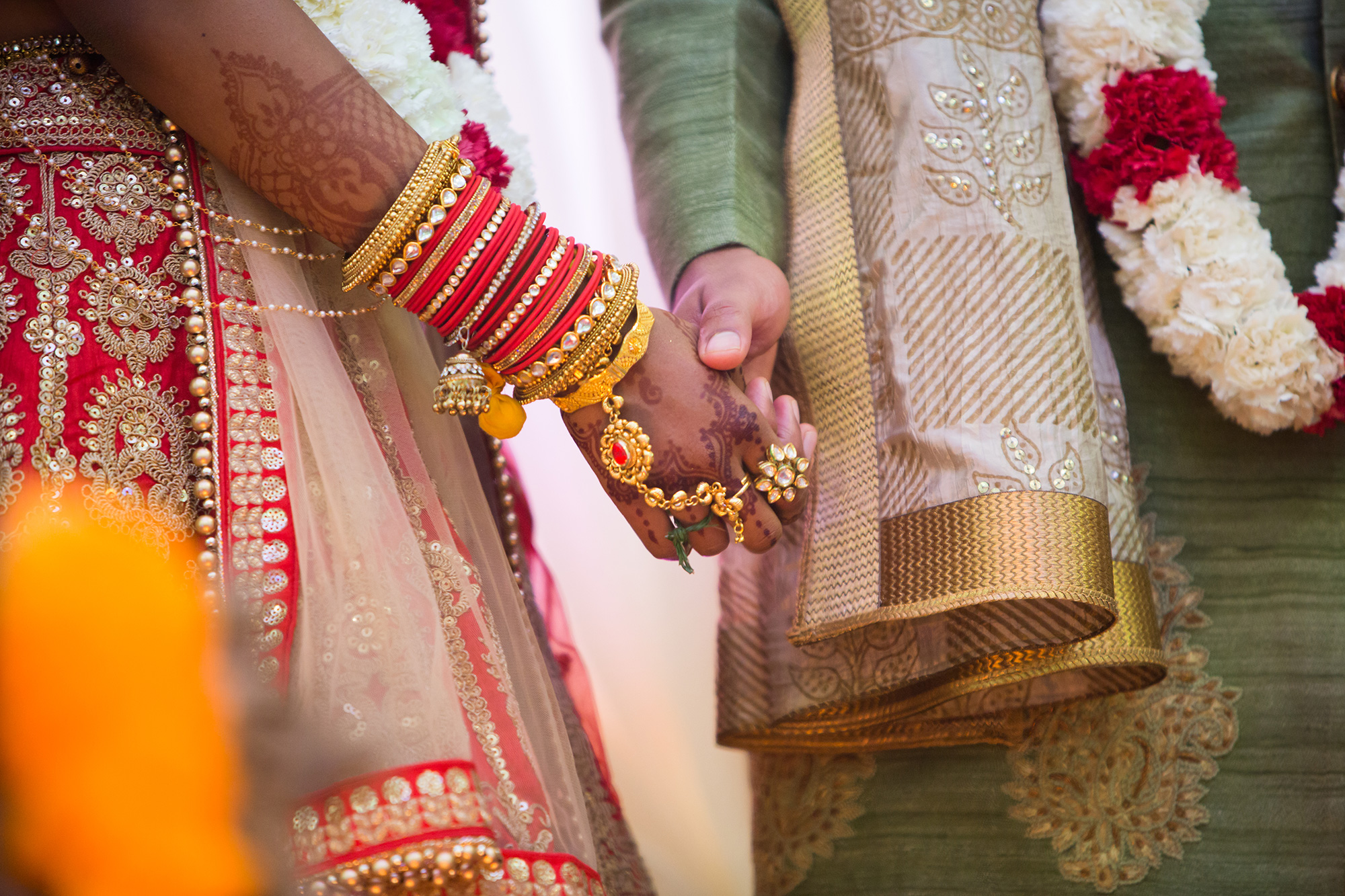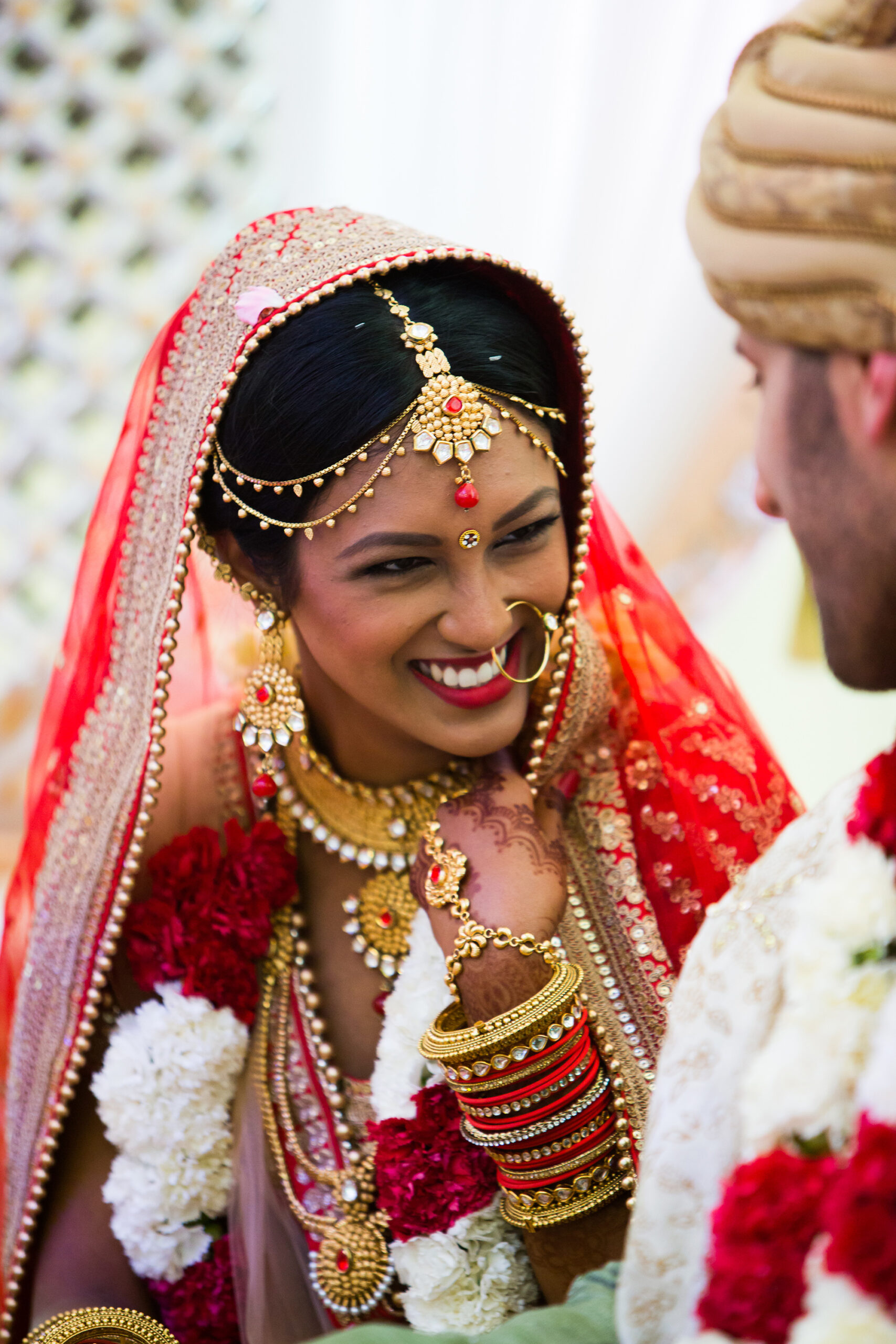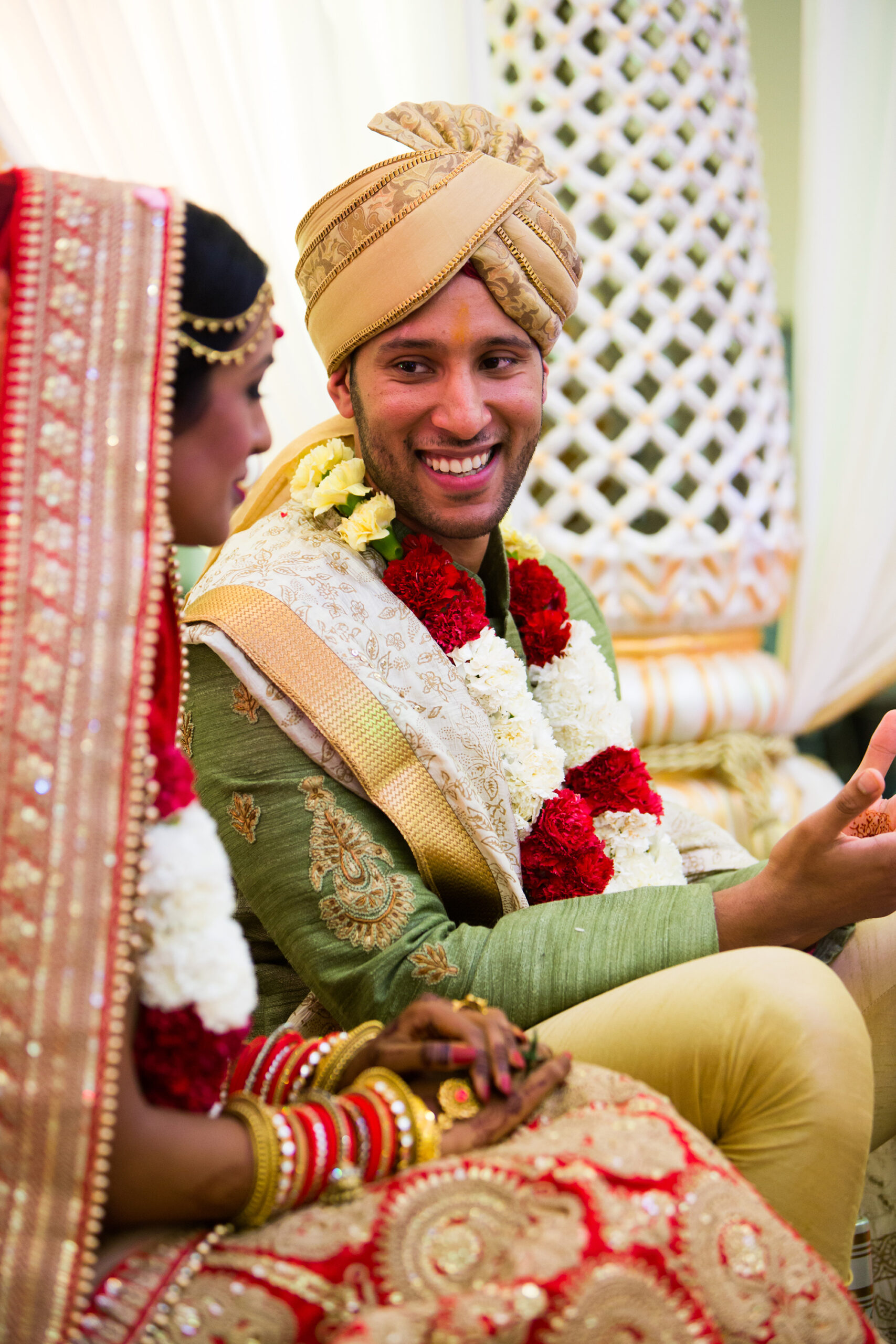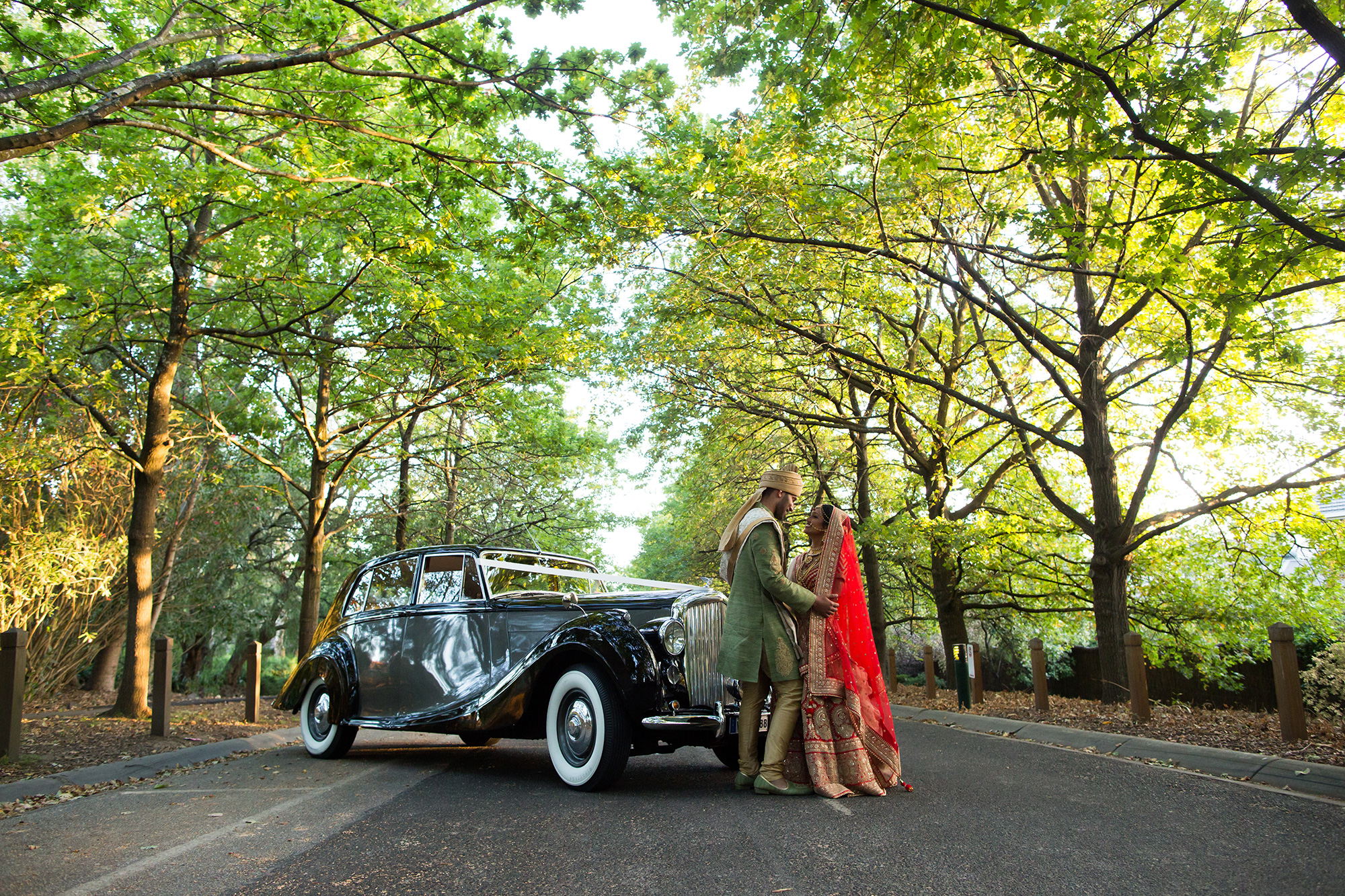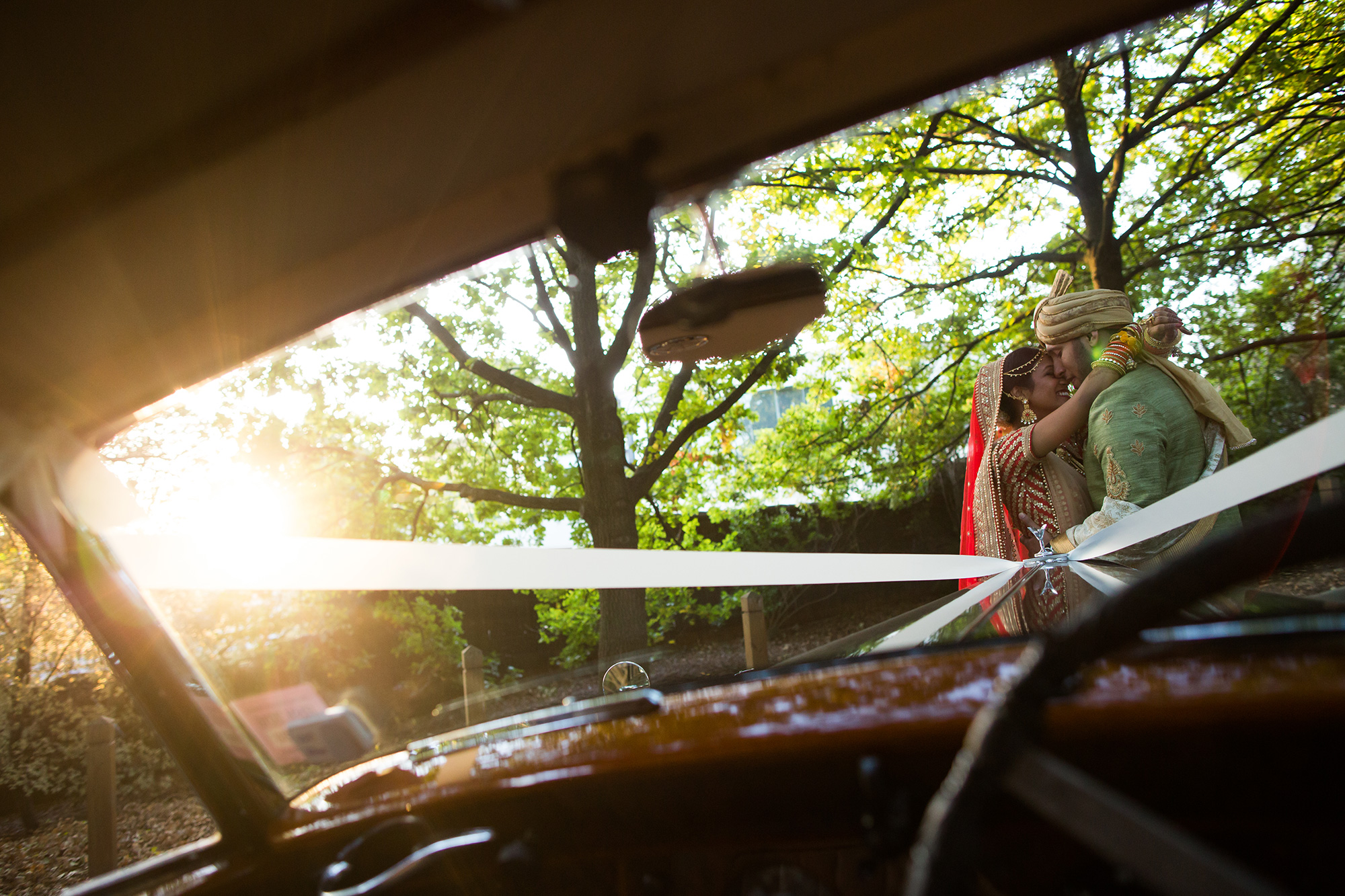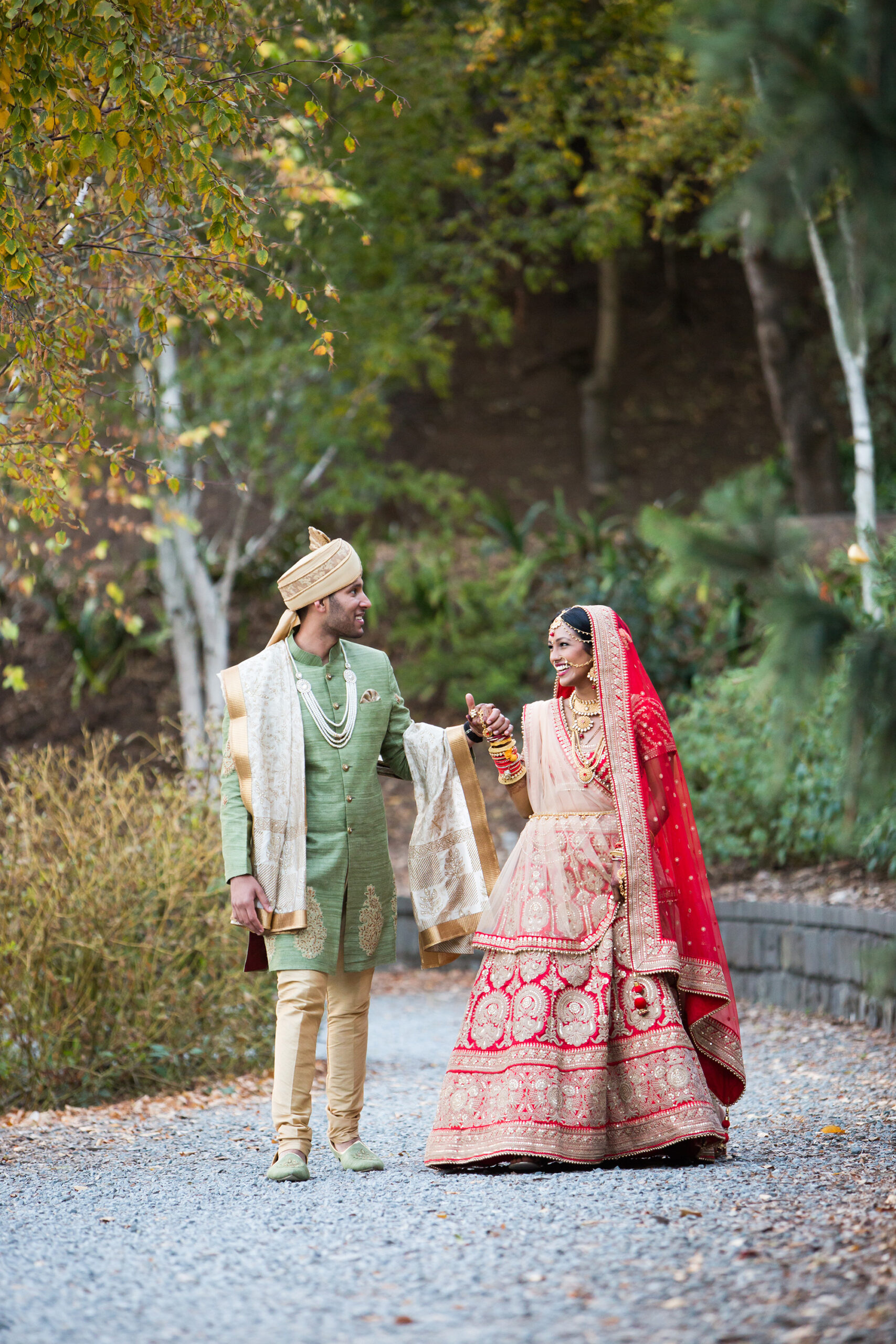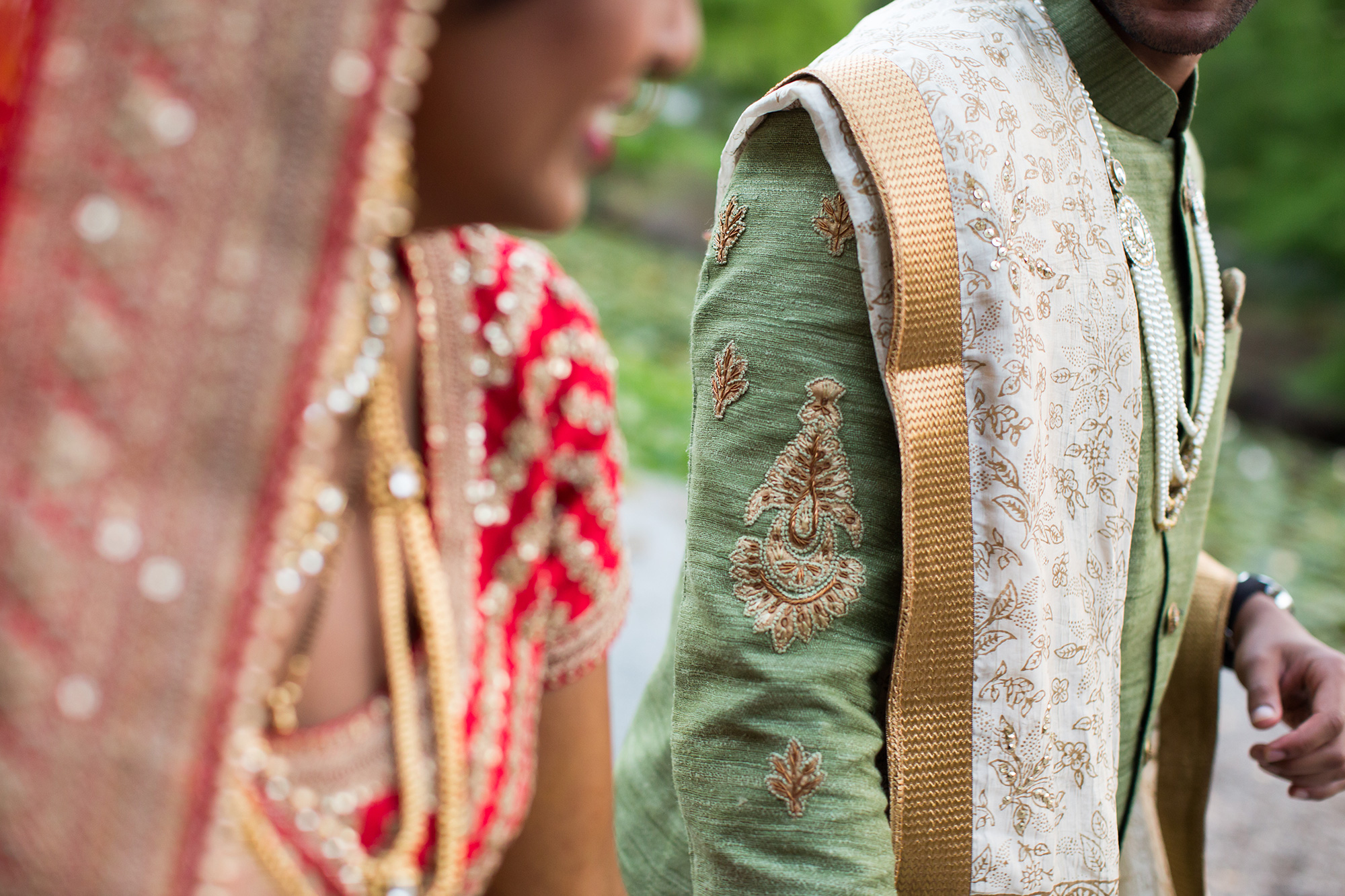 The couple wore traditional dress for their Hindu ceremony.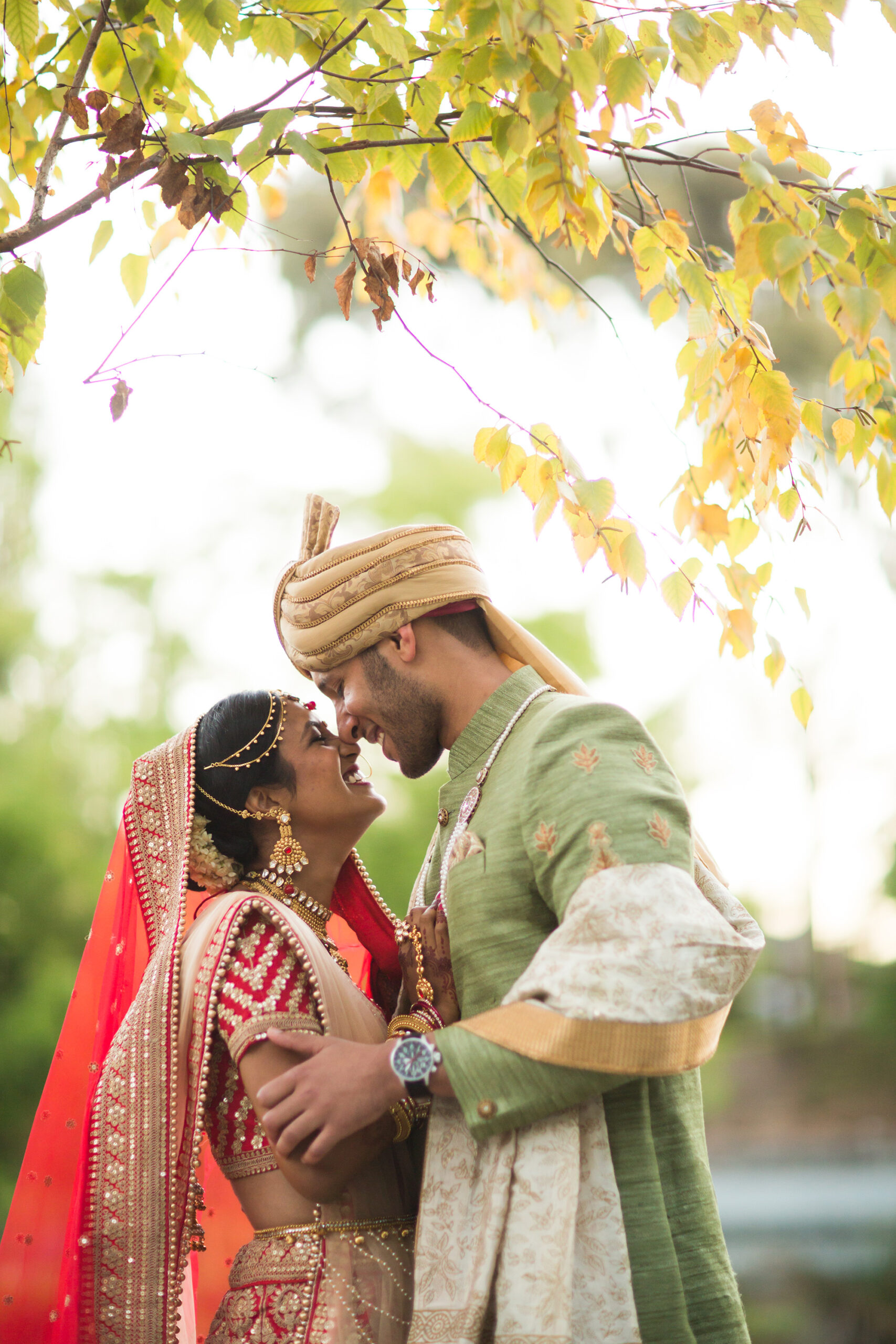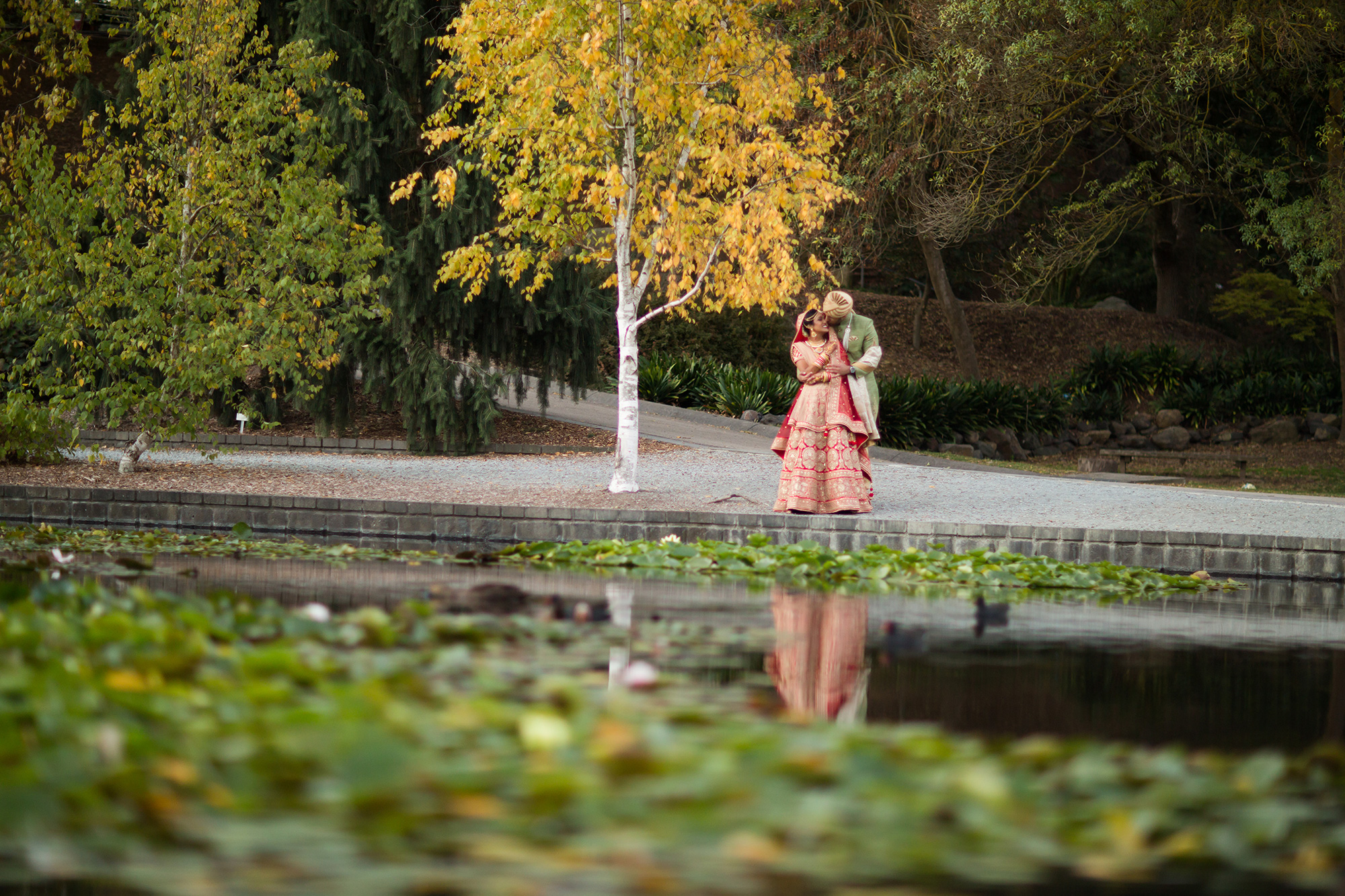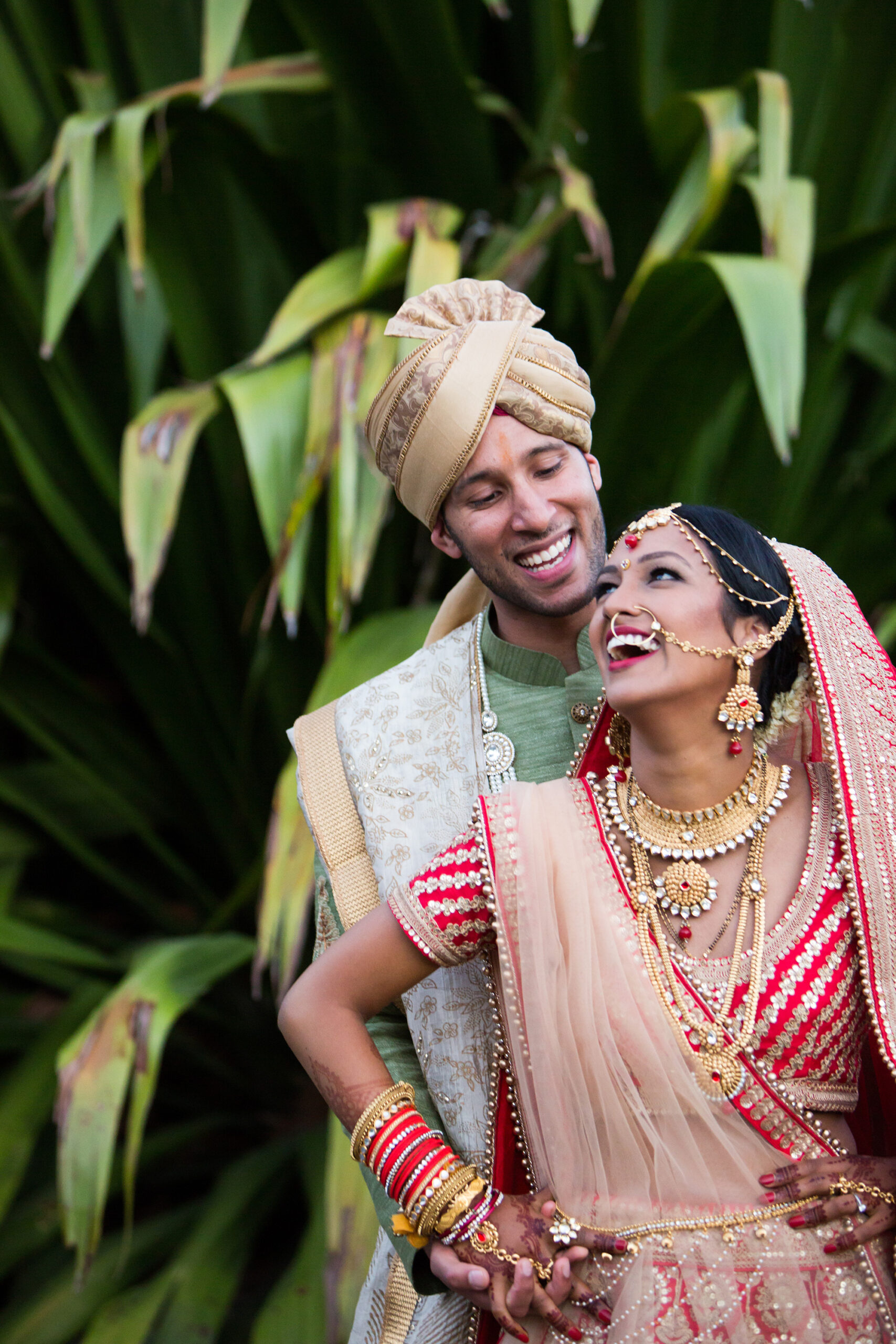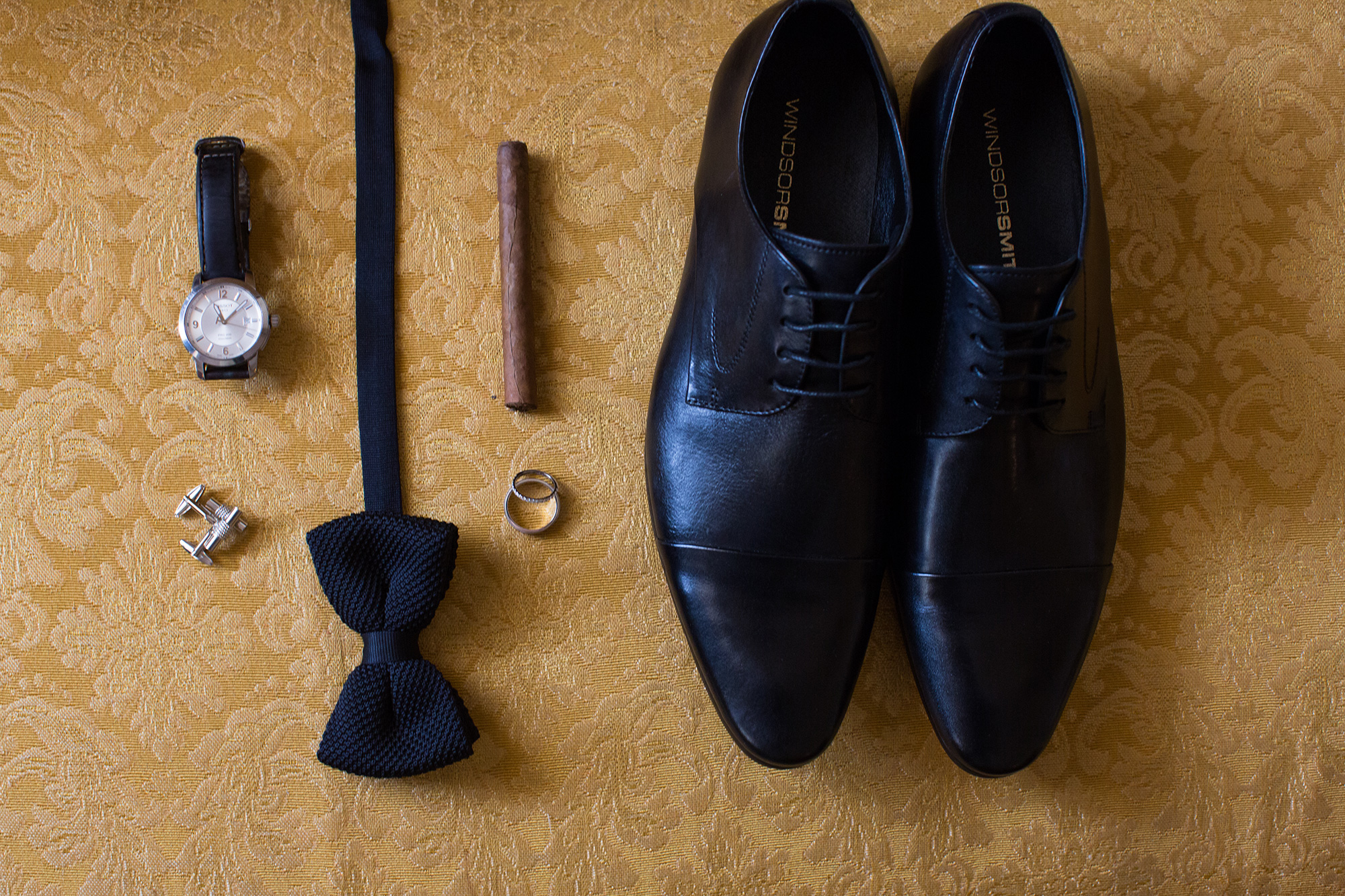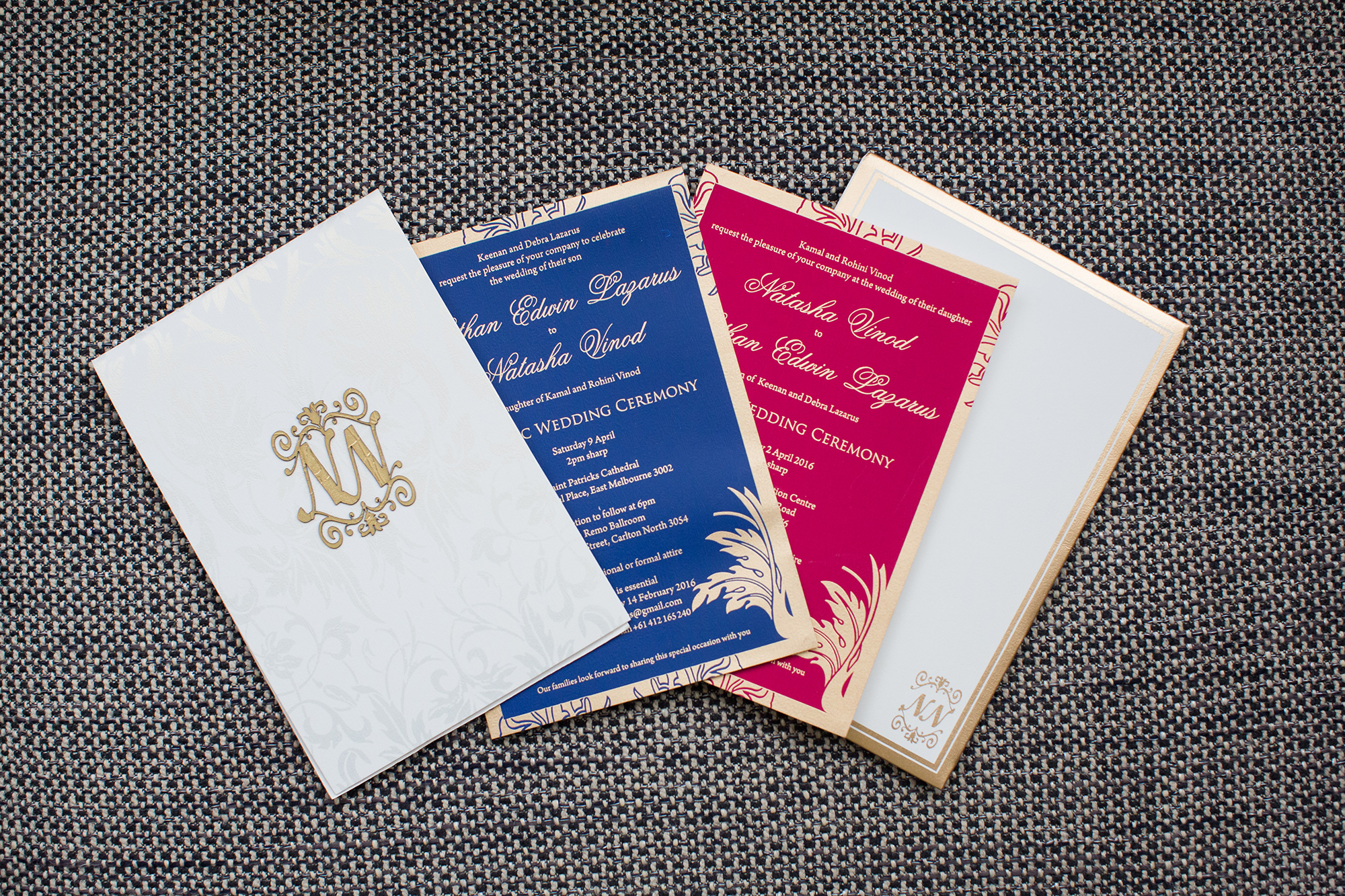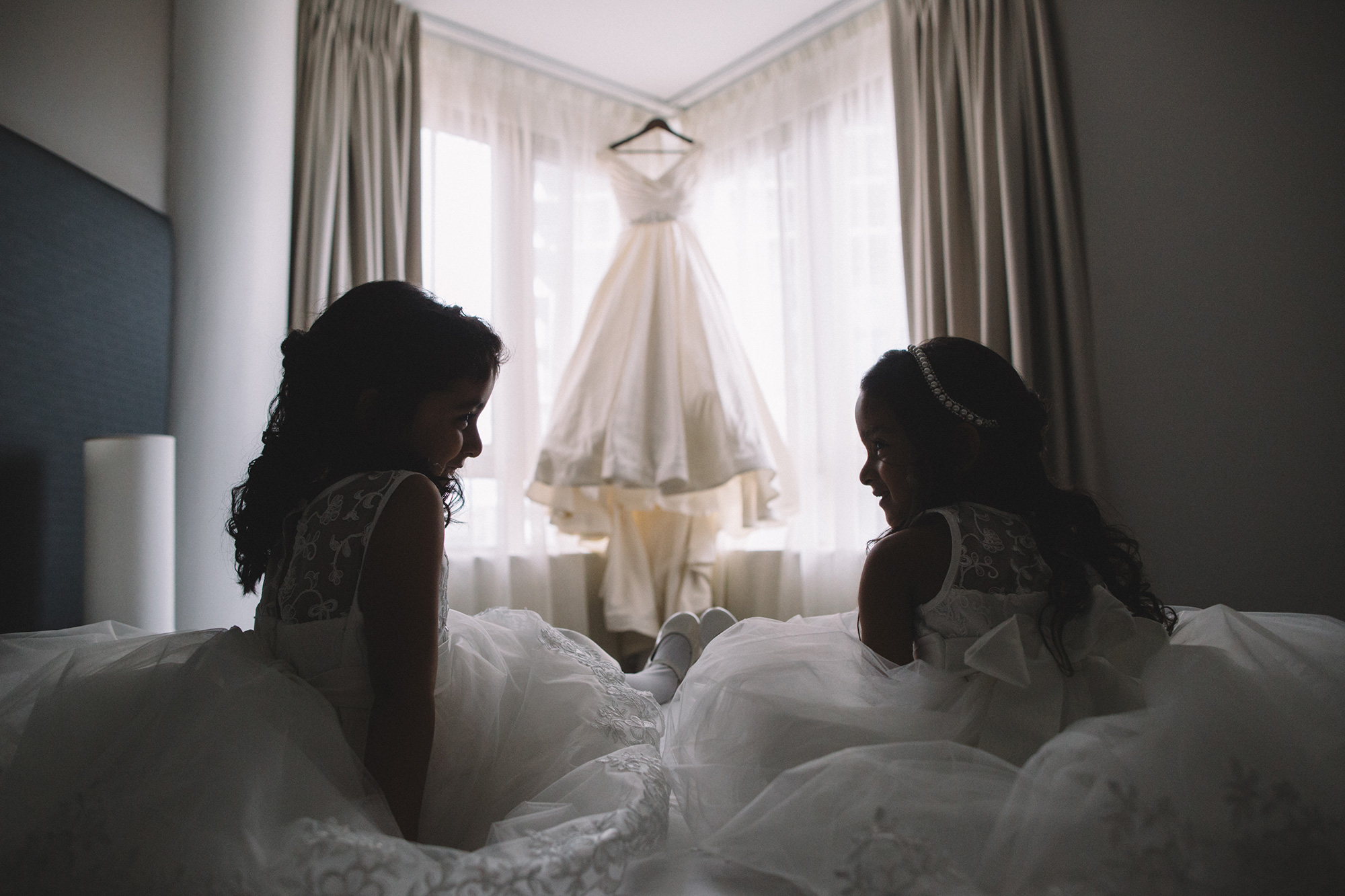 The couple's flowergirls were all dressed up with the help of Ollie's Place Kidswear.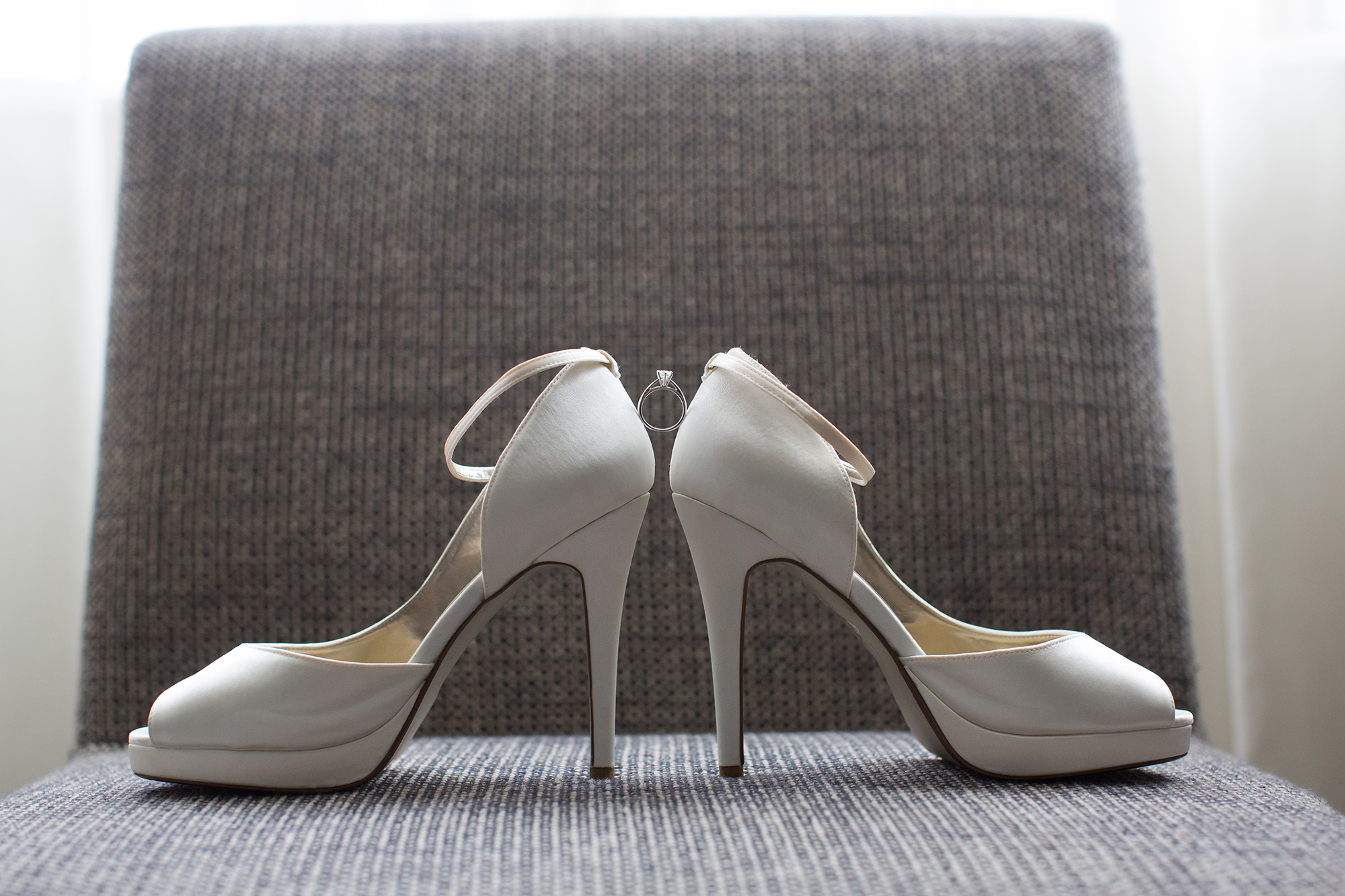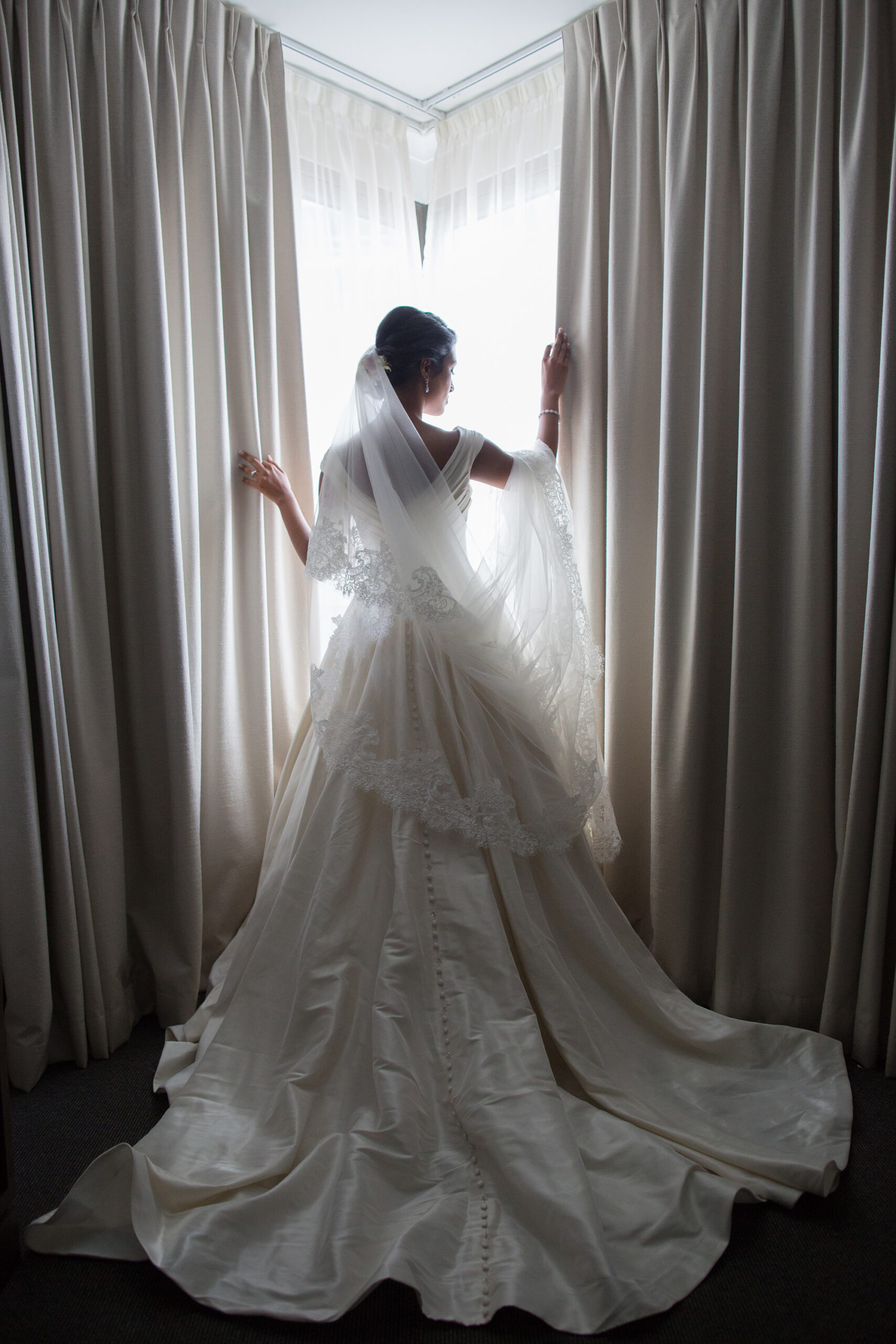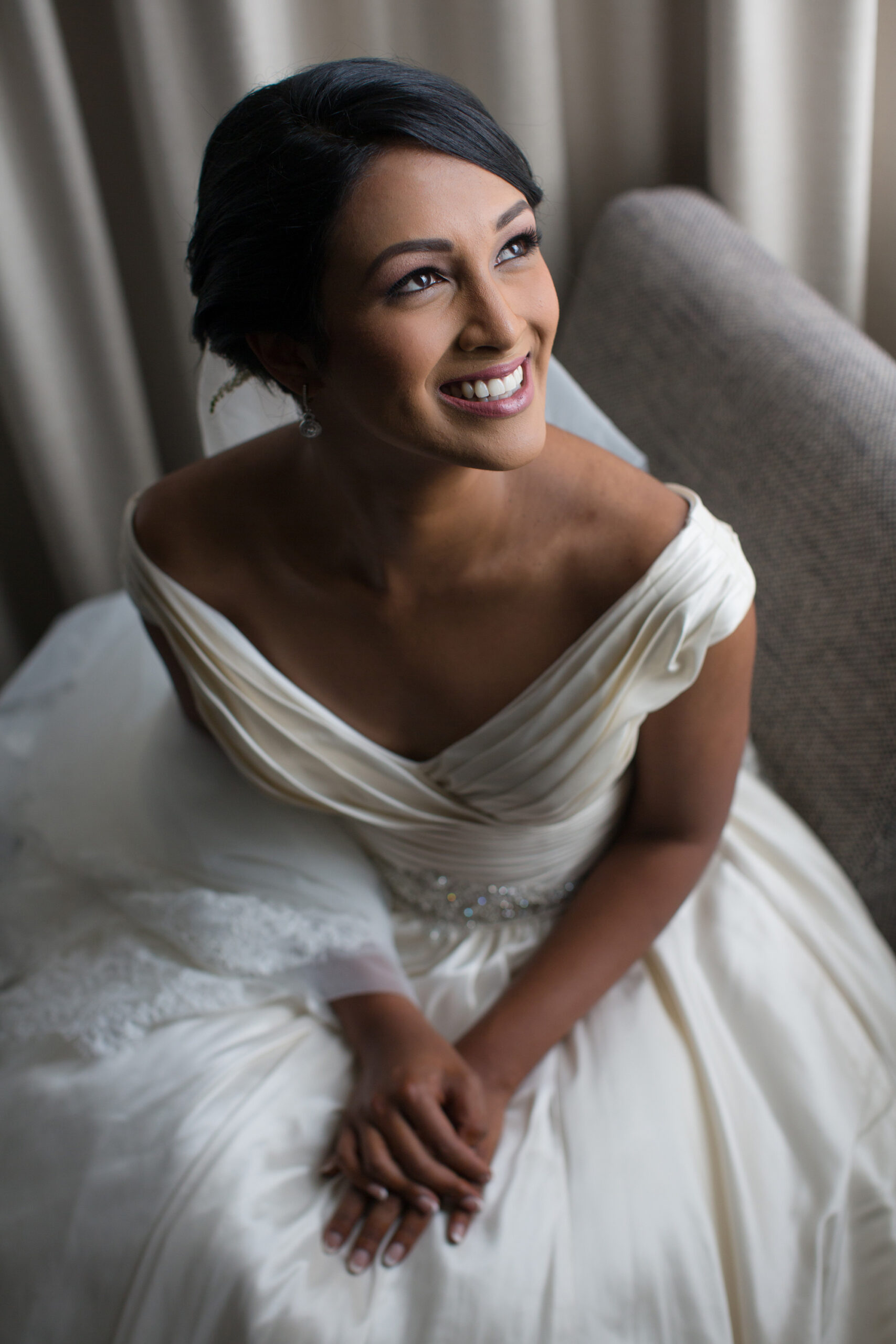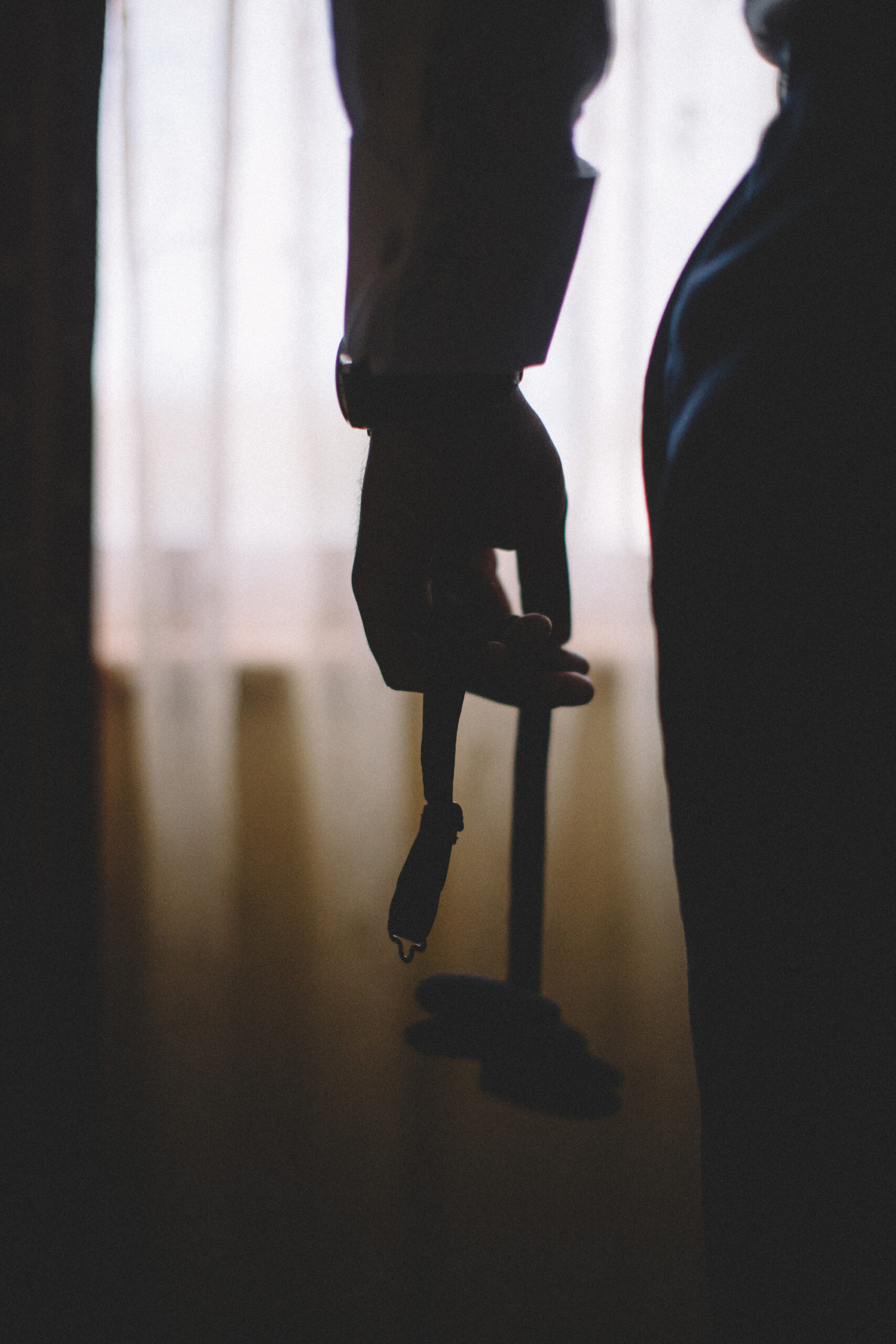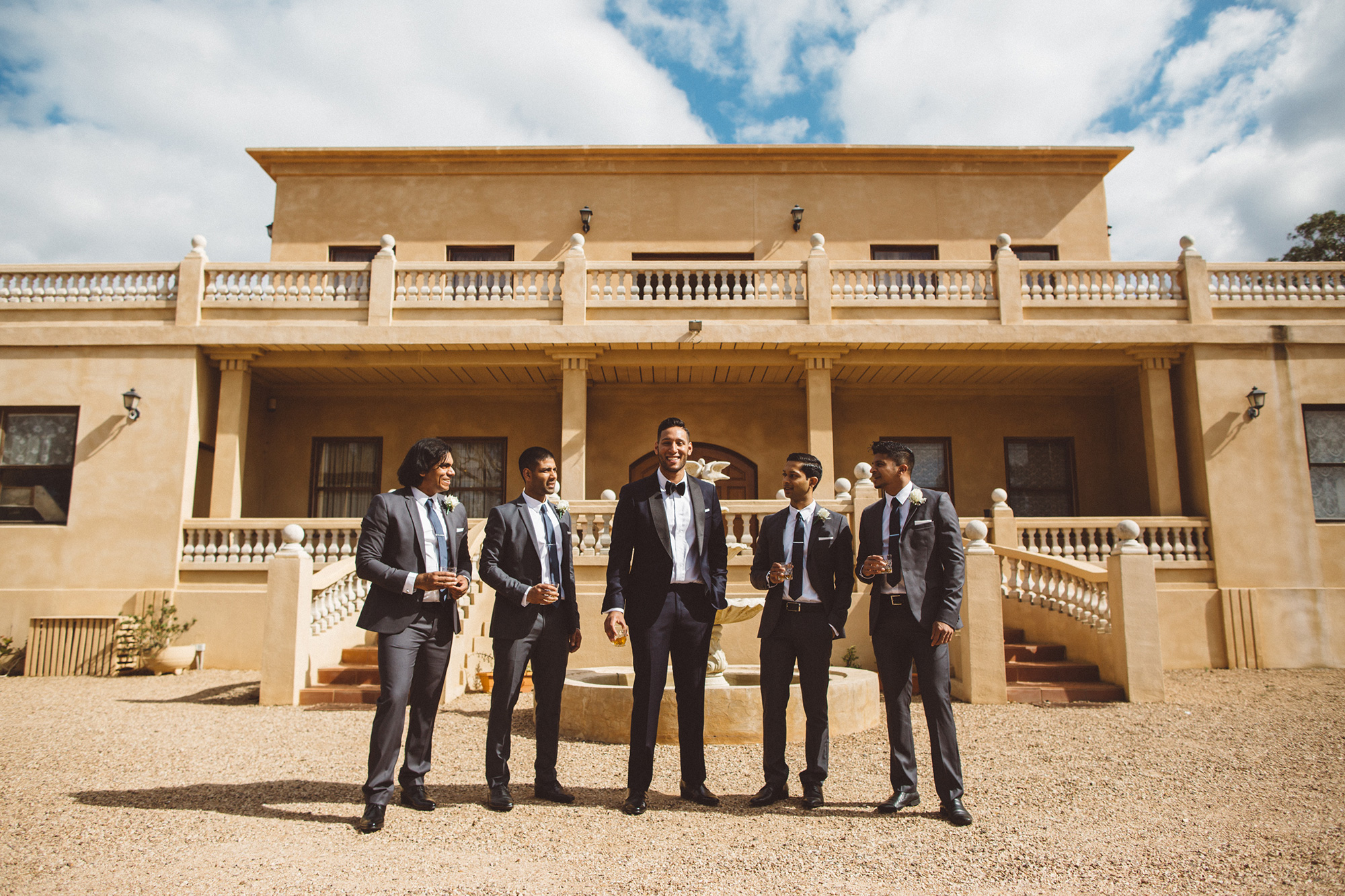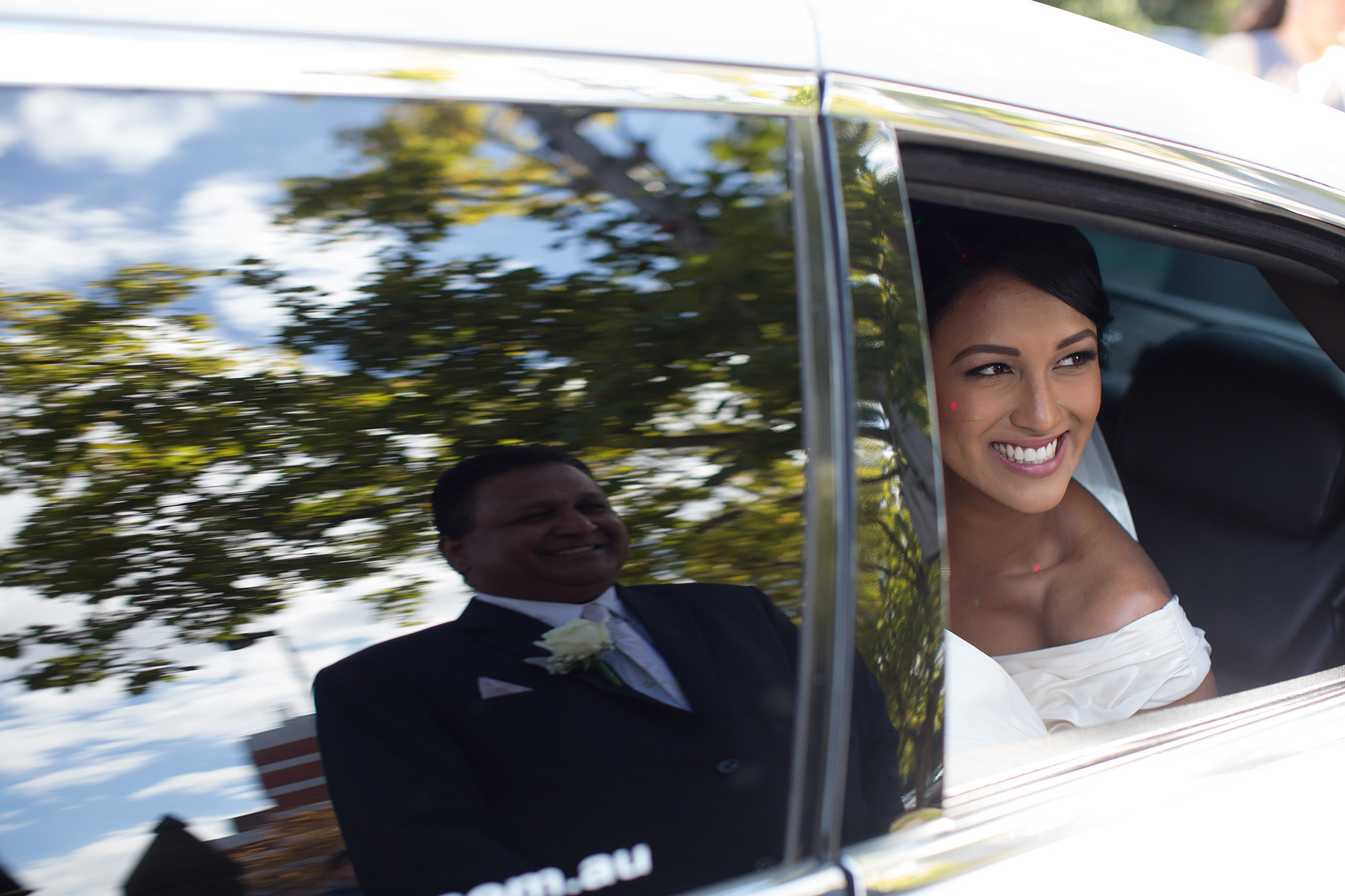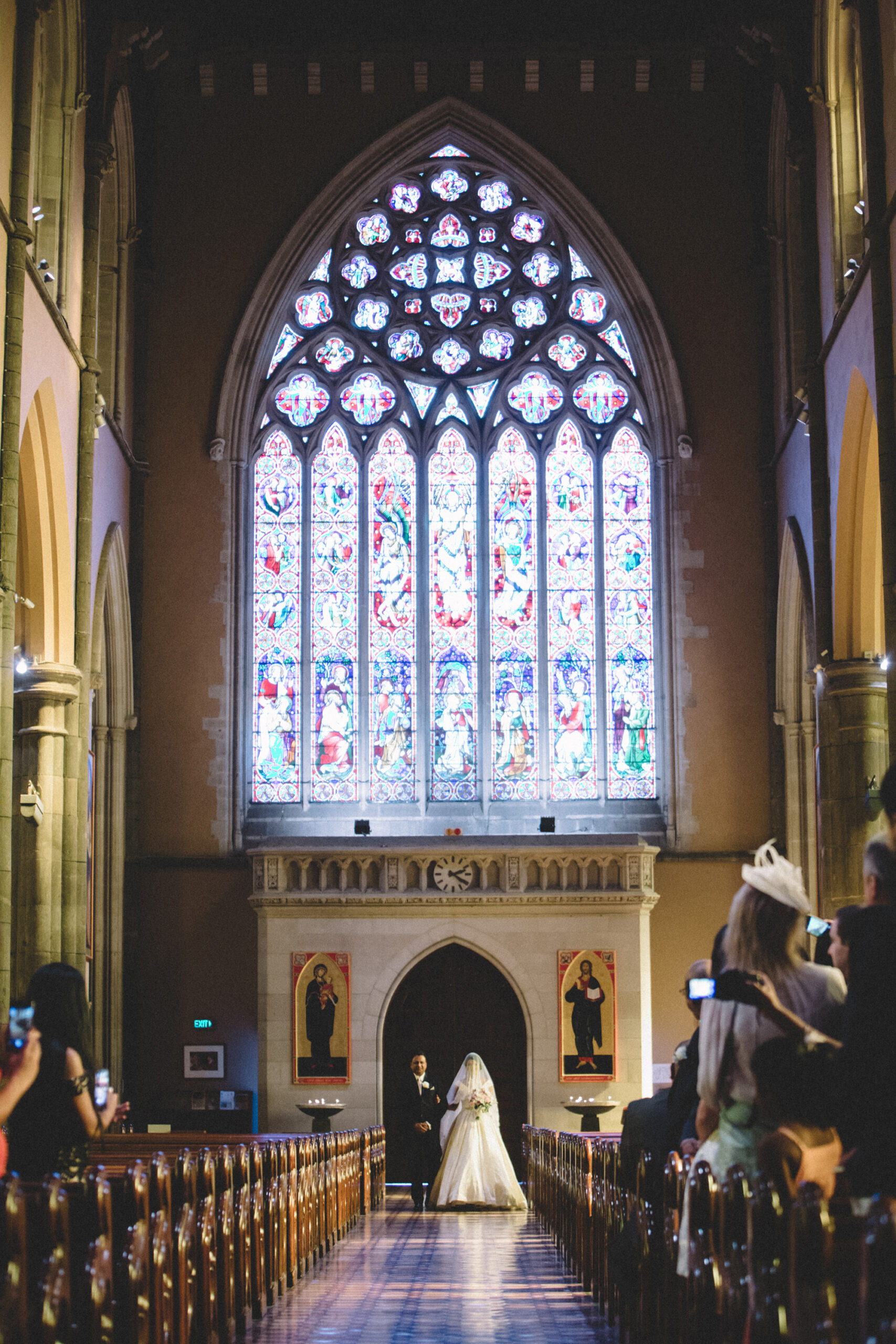 Natasha's princess style gown for her second wedding ceremony was from Ferrari Formalwear & Bridal.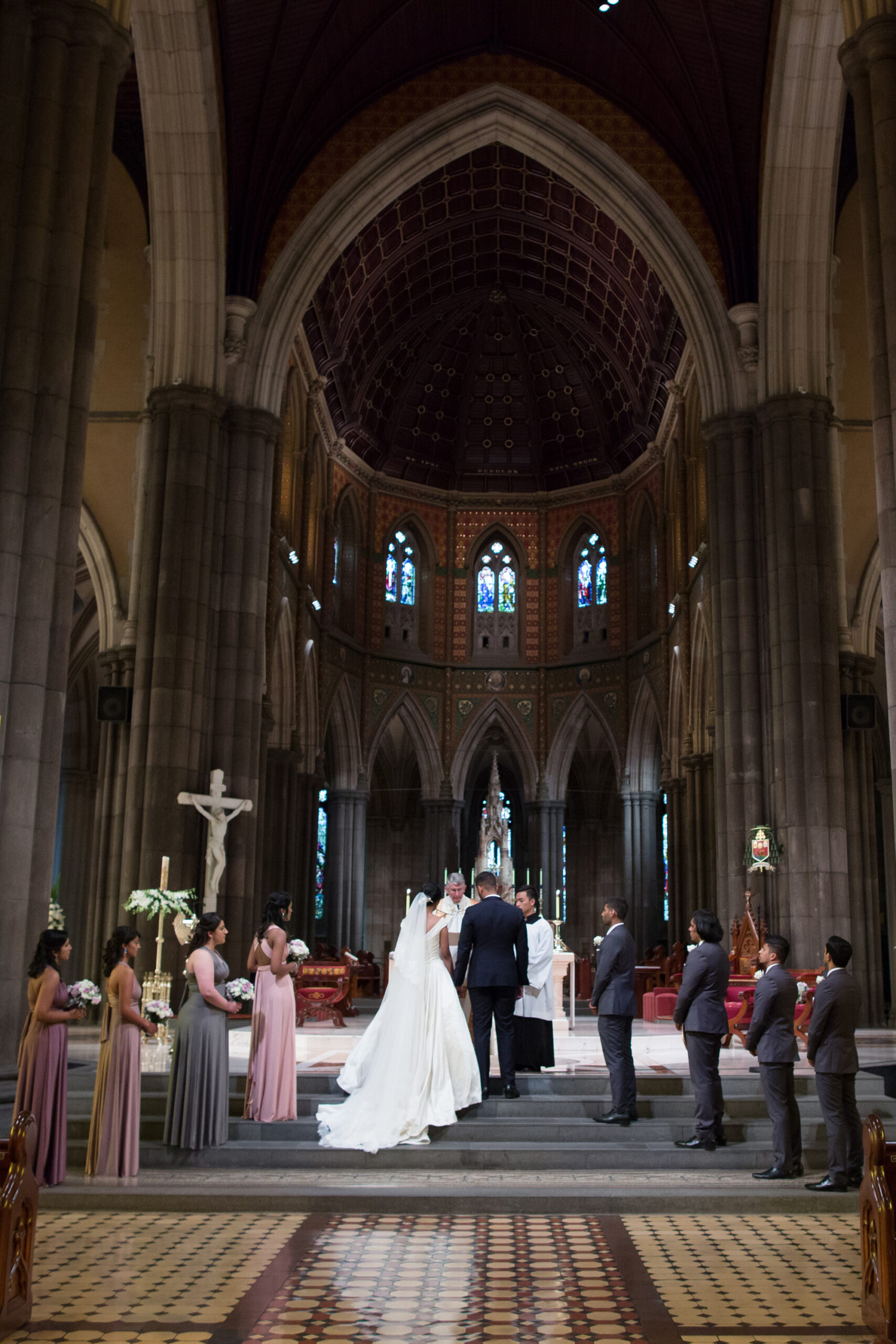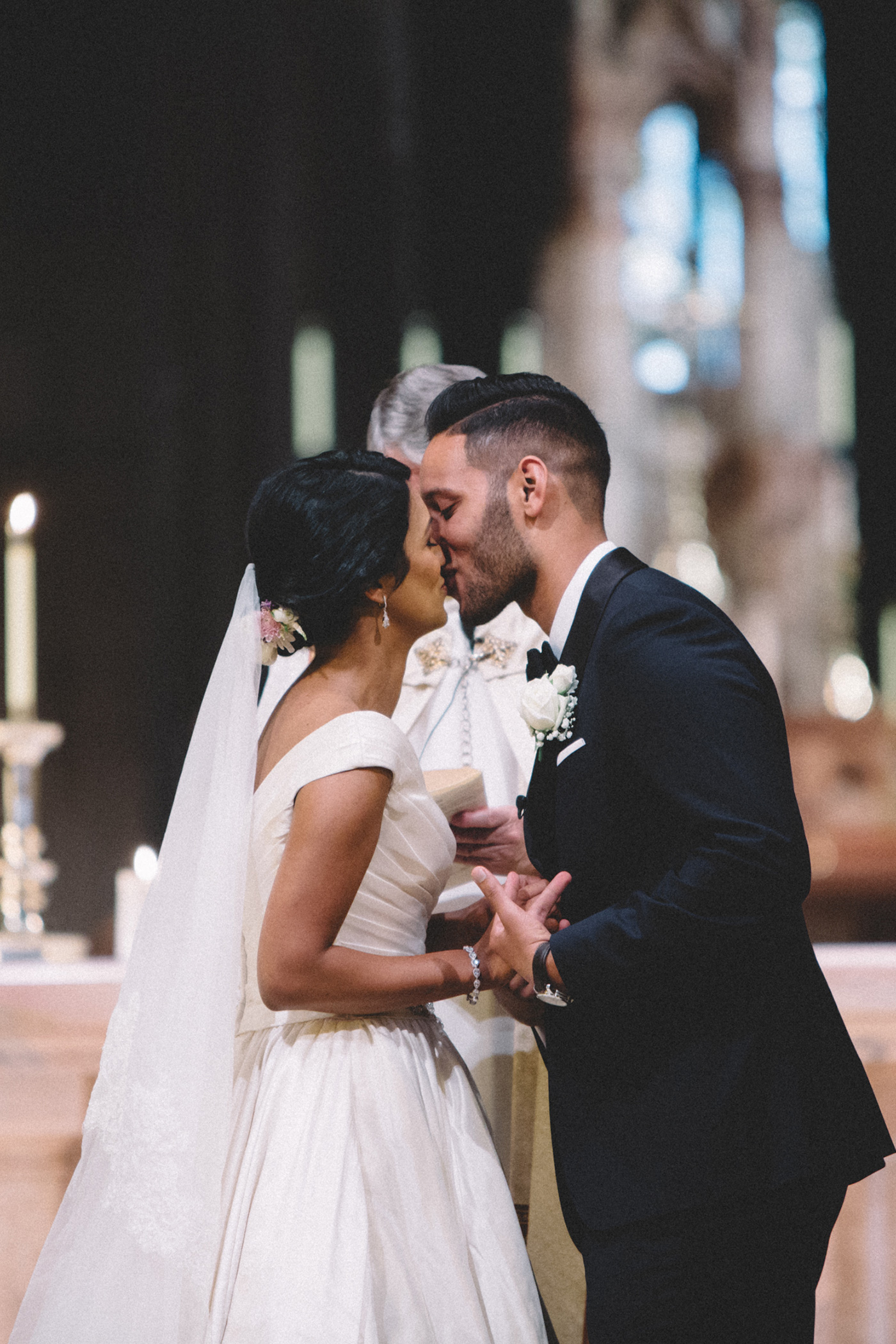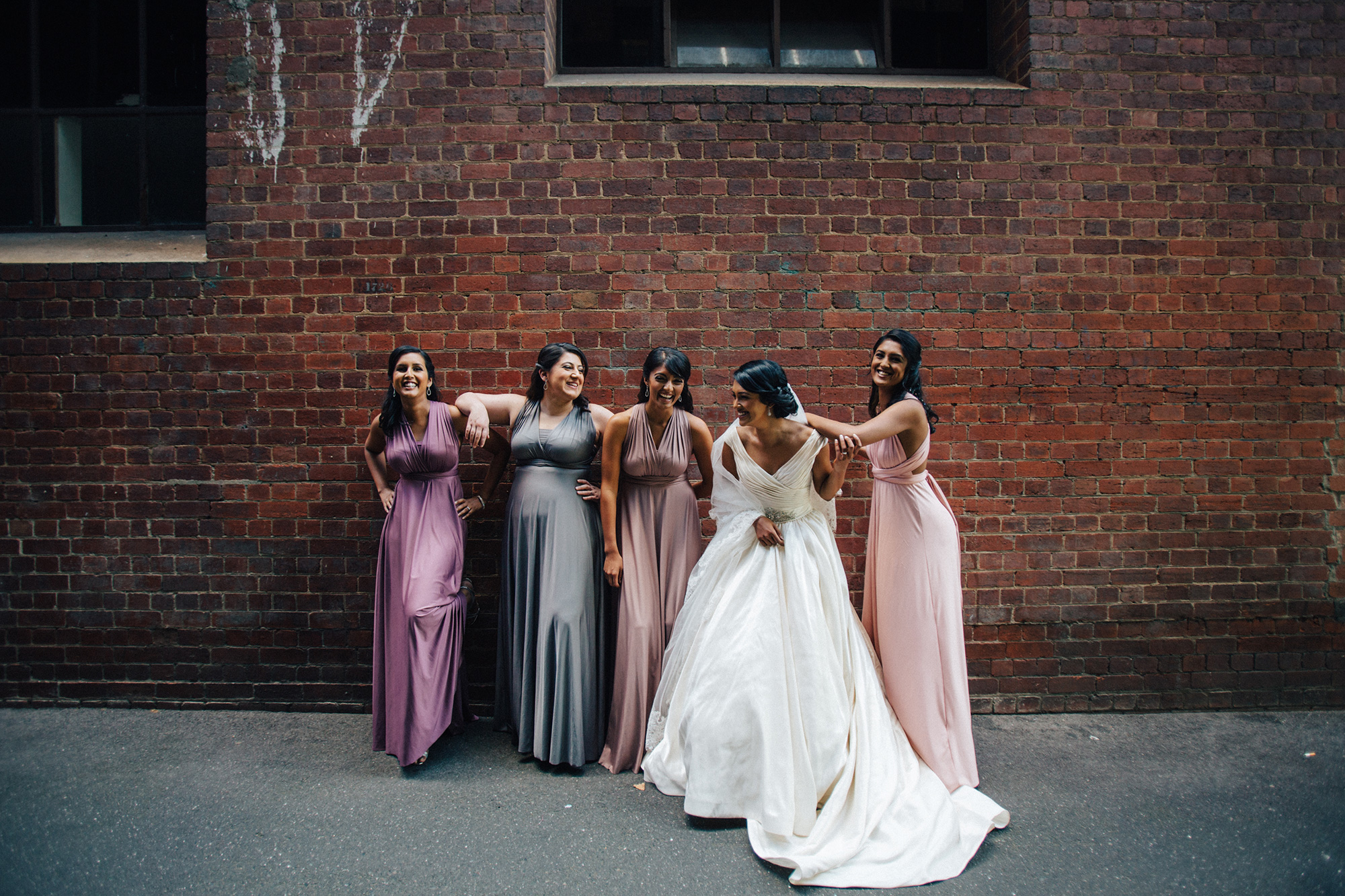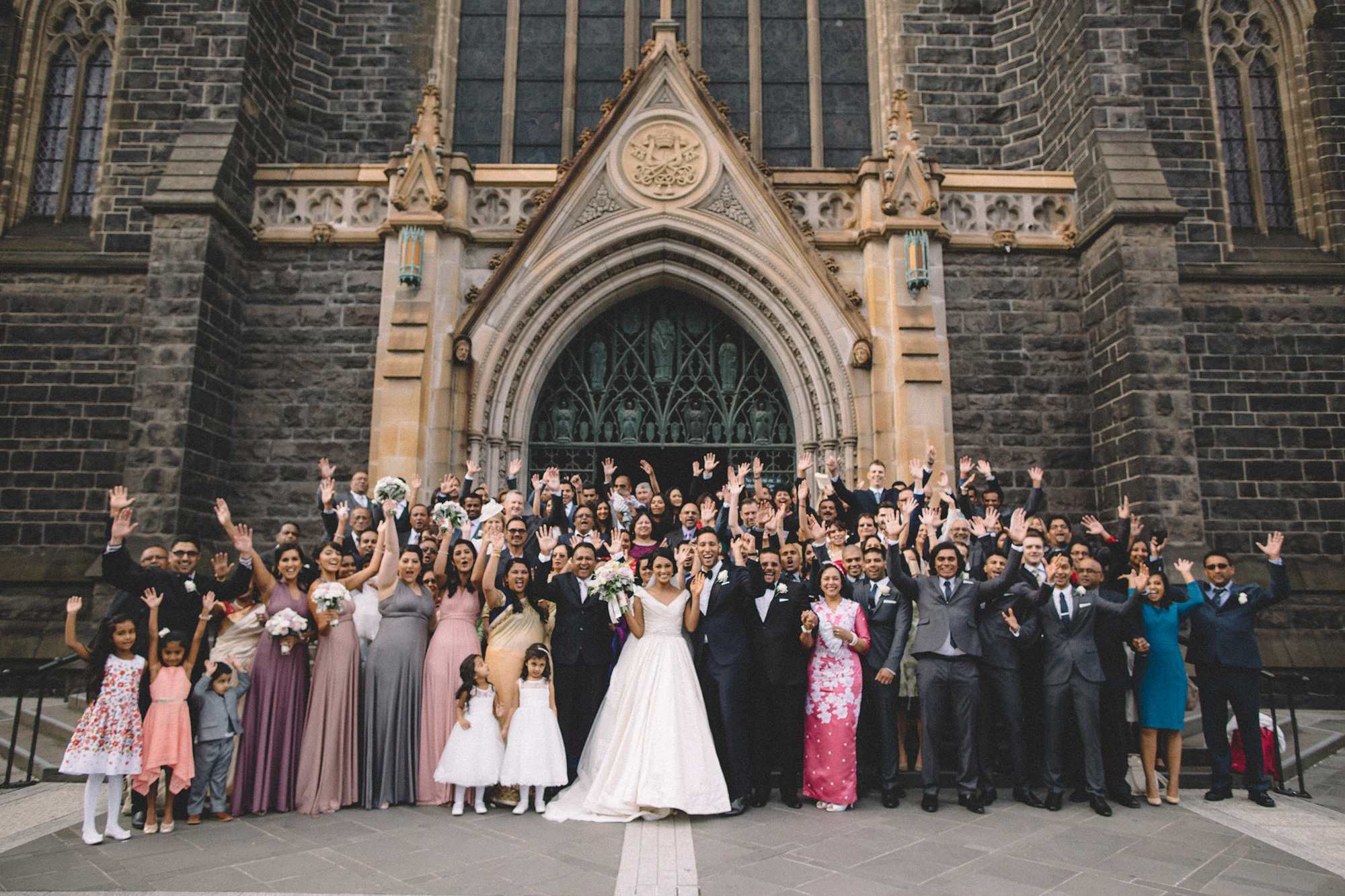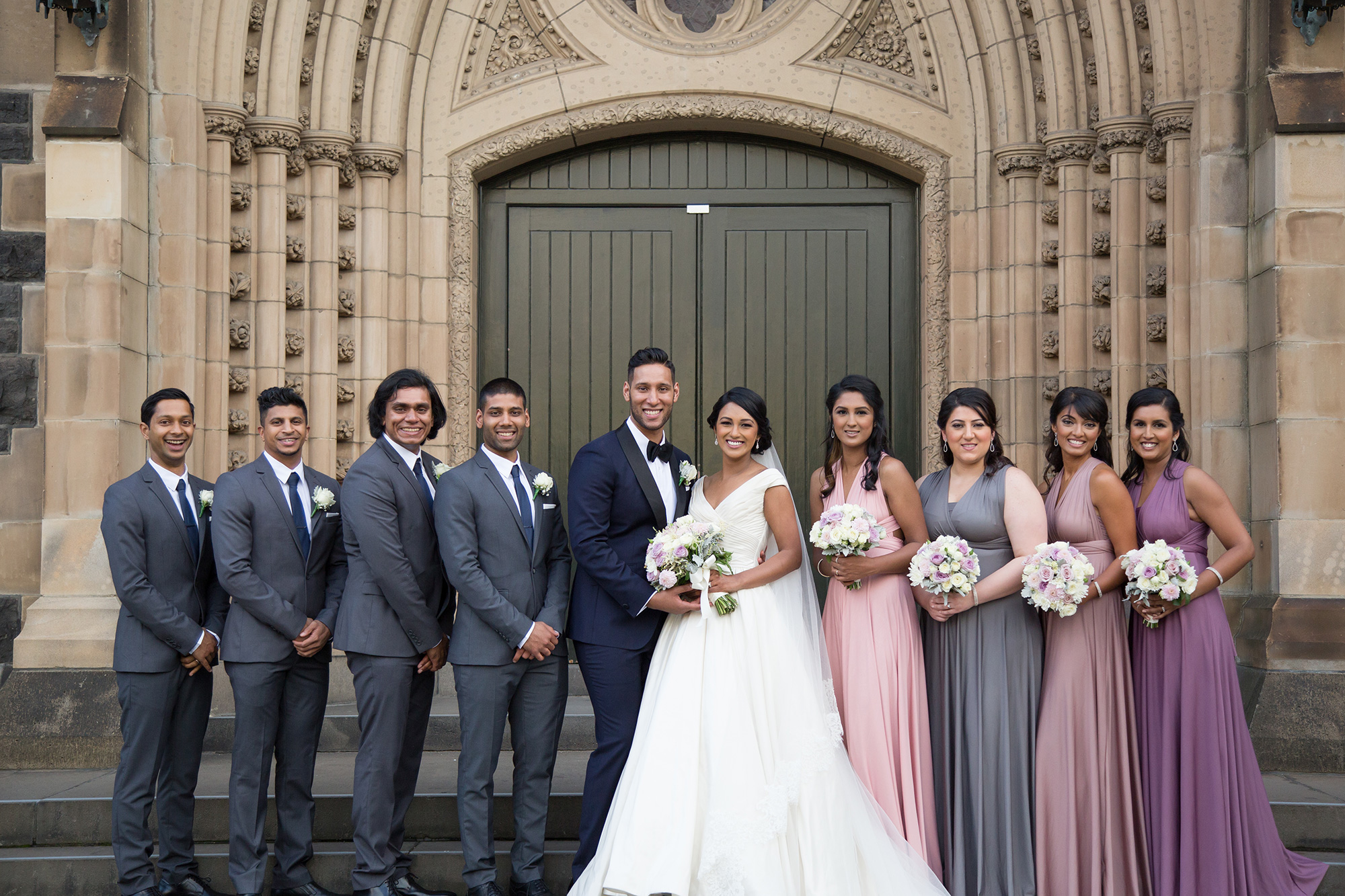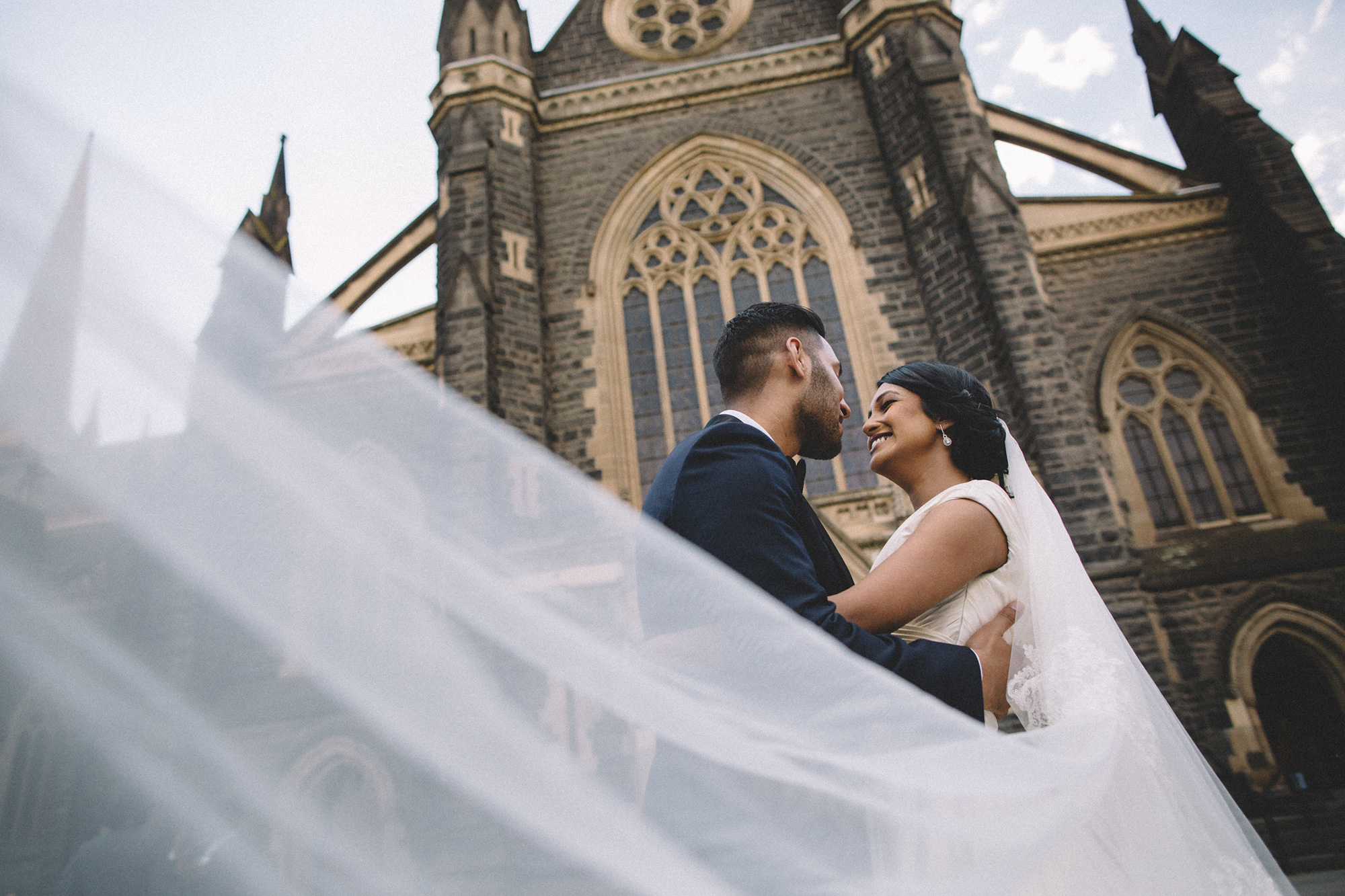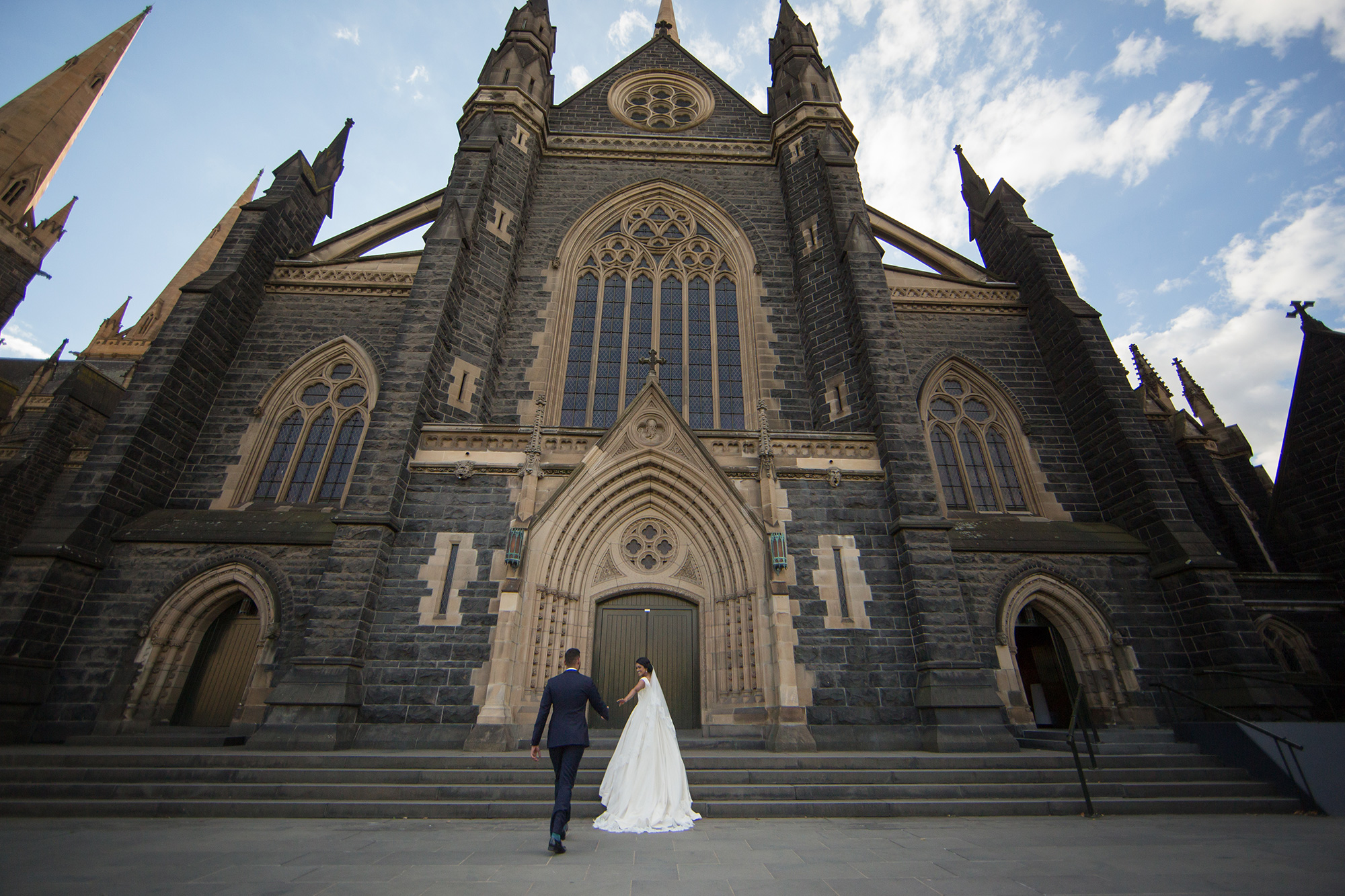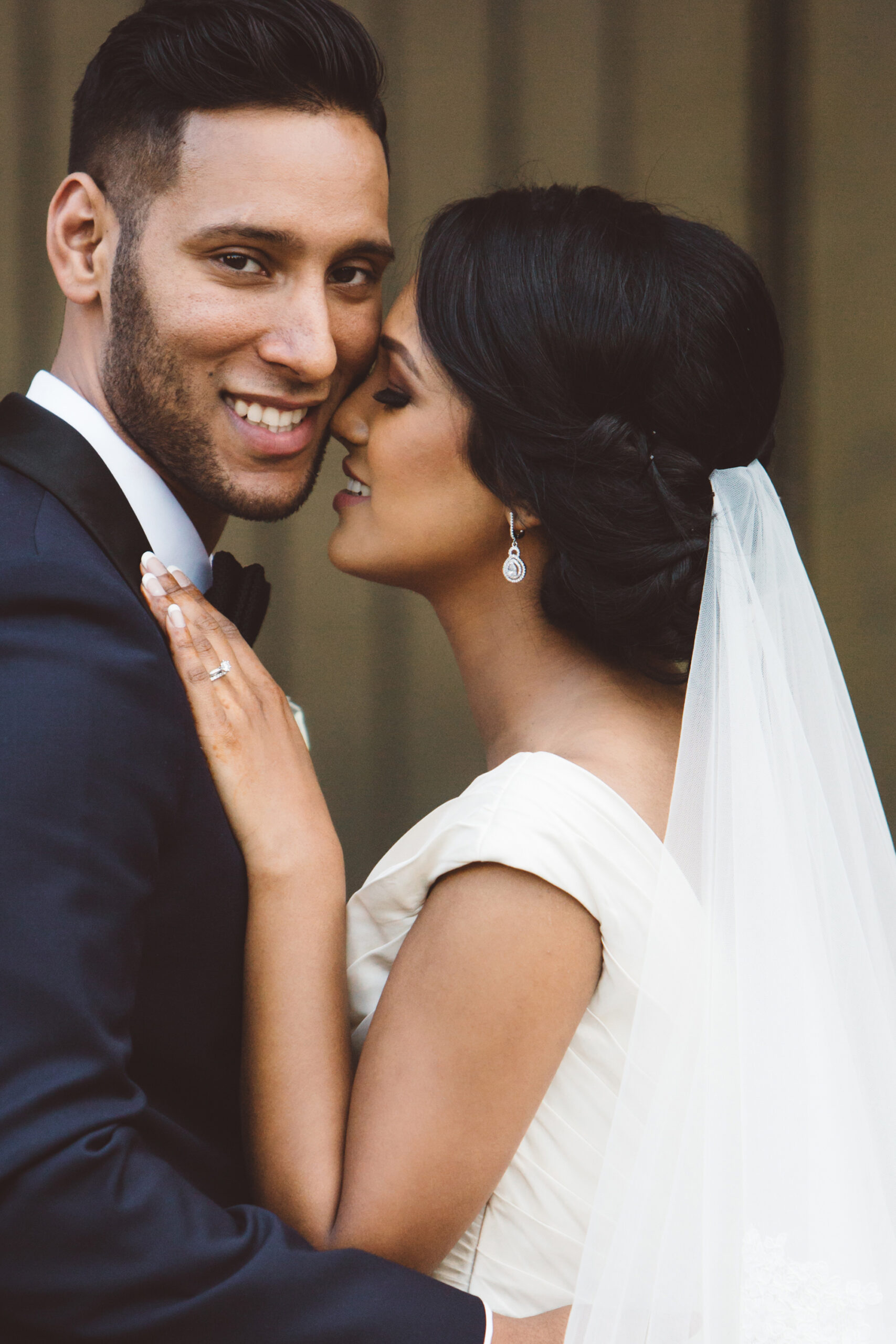 "Pack a cooler bag full of healthy snacks for the photo shoot if you are having one," remarks Natasha.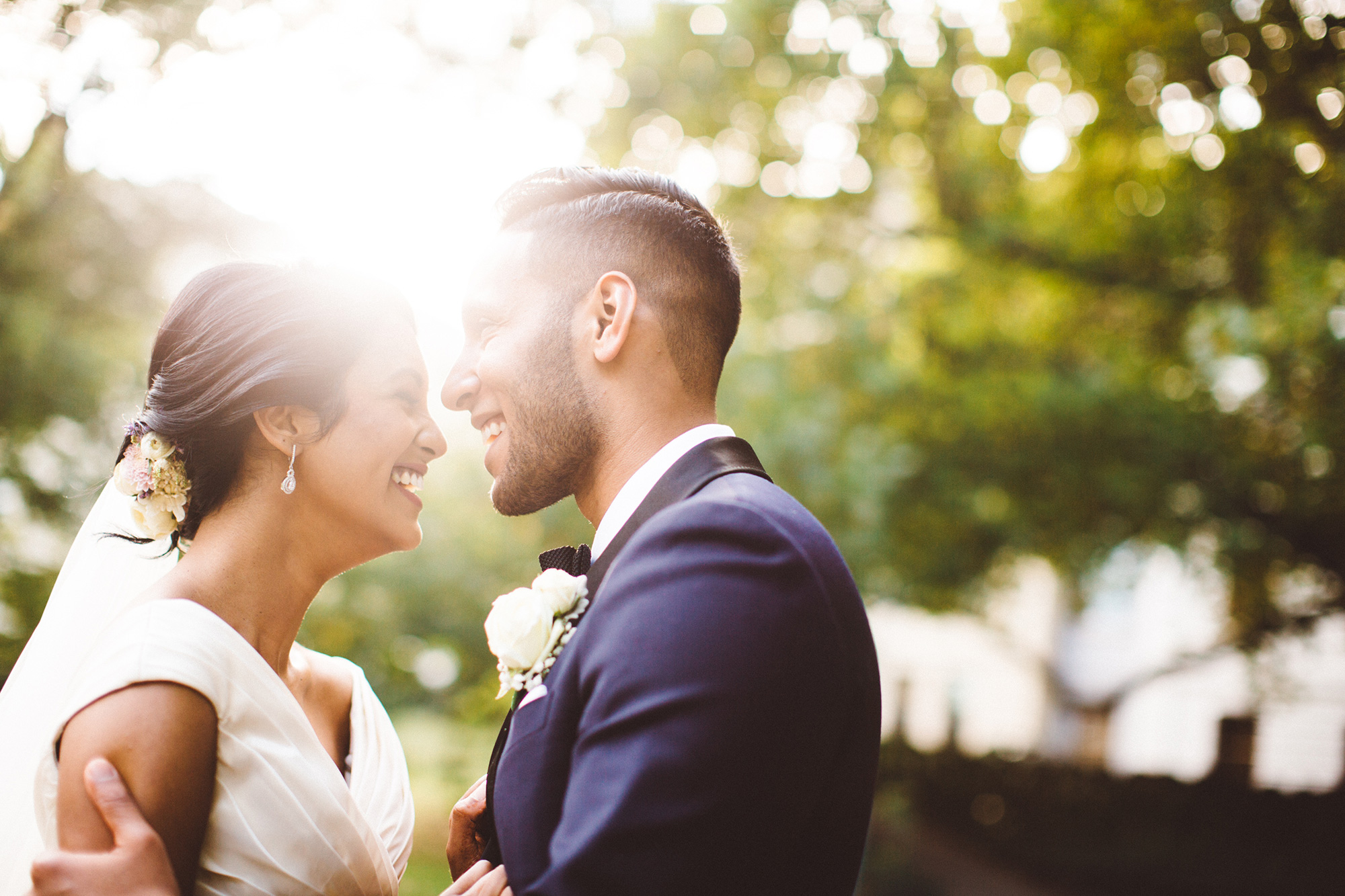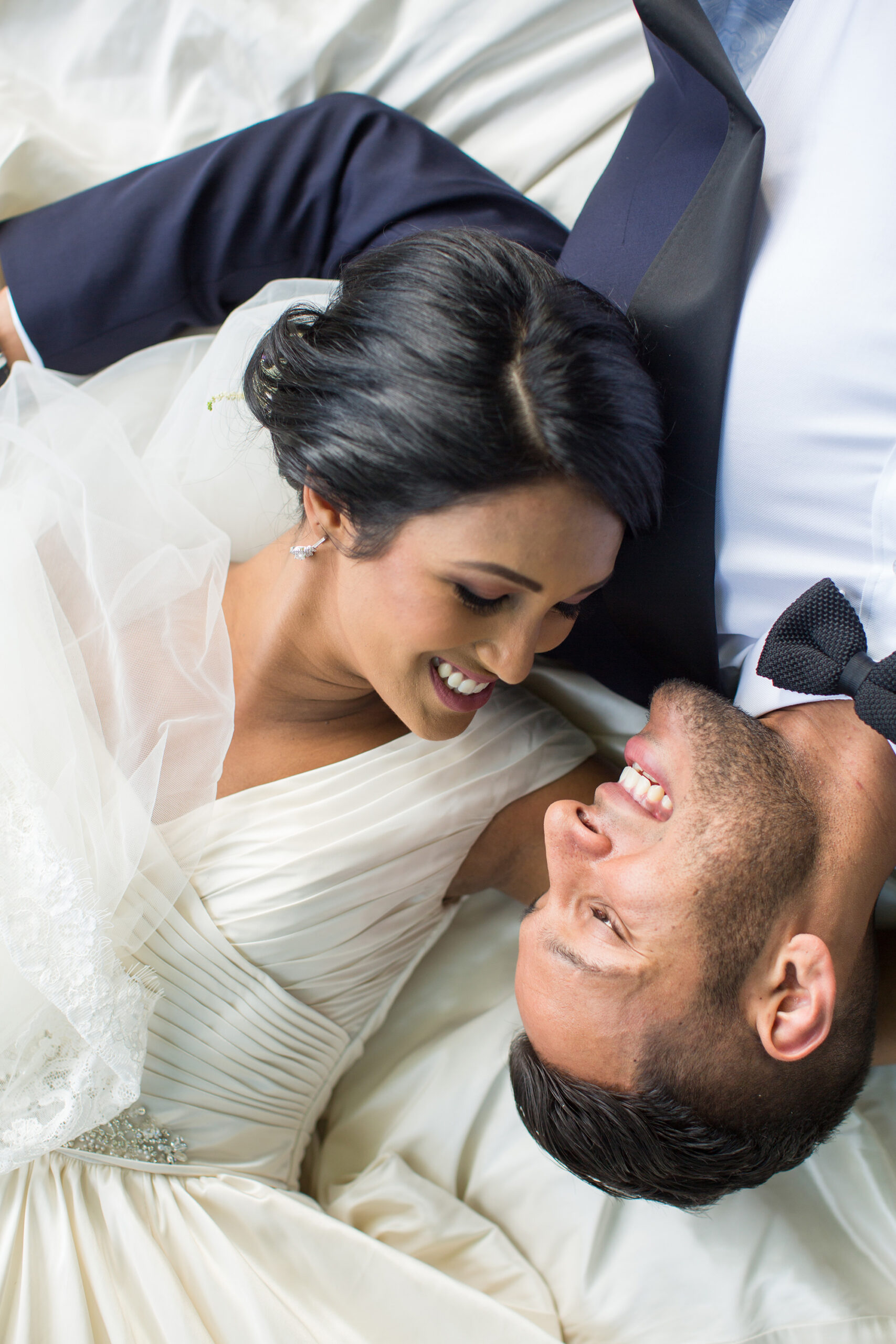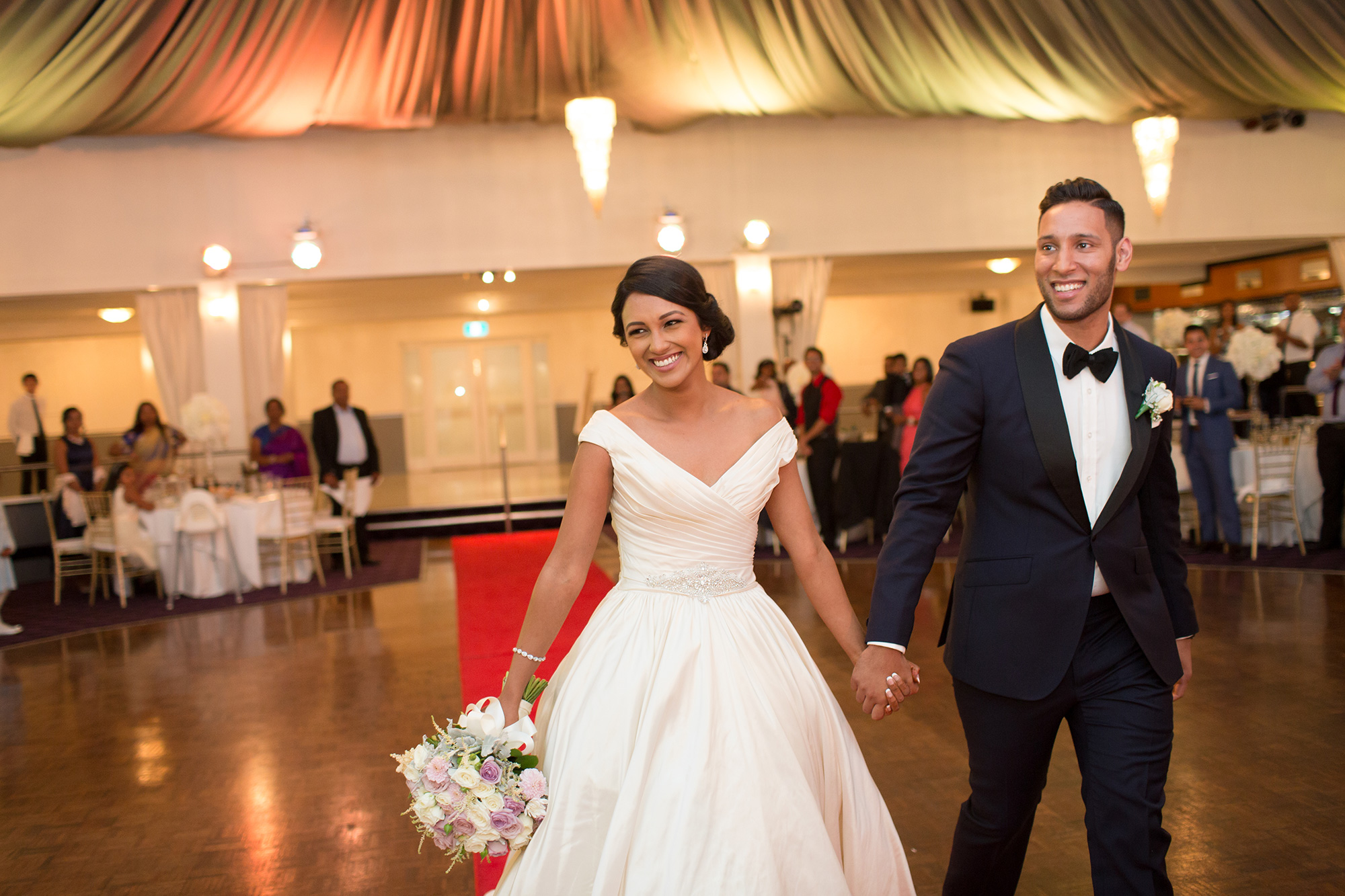 The pair spent their first night as husband and wife in luxury at The Grand Hyatt Melbourne.