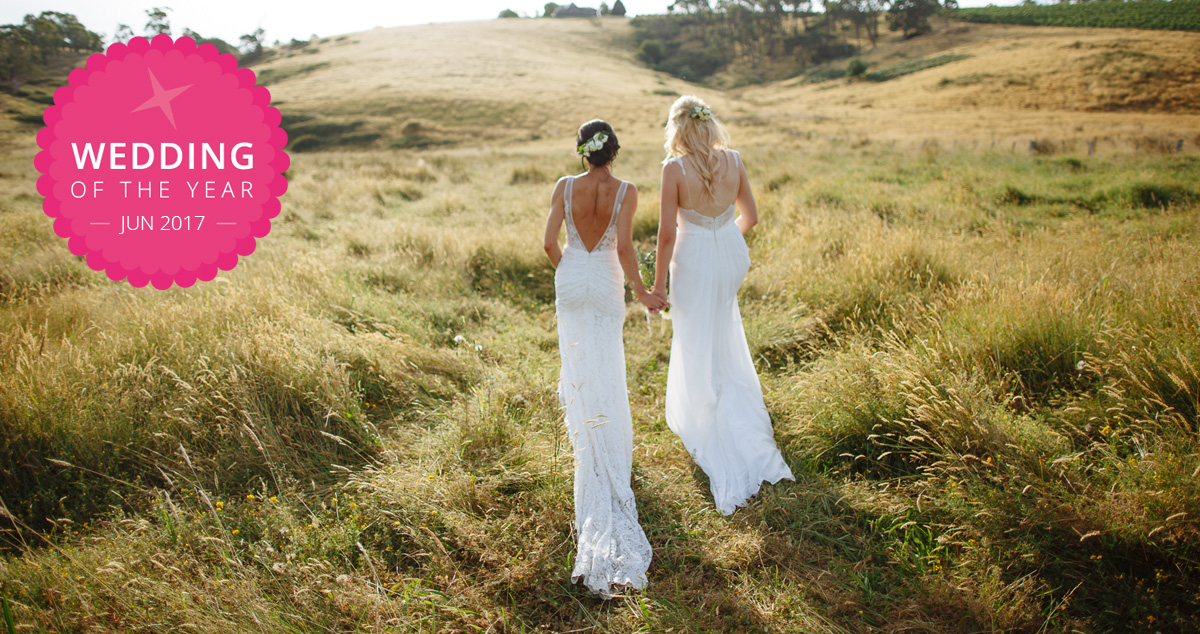 Congrats to Ashlee and Kate who've been crowned our June Wedding of the Month winners!
They are in the running for a luxe Thailand honeymoon with Melati Beach Resort & Spa.
"What could be better than a wedding with two brides?"
Melburnians Kate Houlihan and Ashlee Hayes, aged 29 and 32 respectively, married at their relaxed boho wedding in Victoria's Yarra Valley. "It was a hot summer's day and by the start of the ceremony a slight breeze had come through making the heat bearable," explains Kate. "Everyone danced all night on the deck in the warm weather, with the sounds of a DJ and saxophone, and stunning backdrop of the Yarra Valley hills."
Rewind four years, to when Kate and Ashlee met online. Ashlee thought Kate looked like "the only normal person on there" and Kate thought Ashlee "sounded very sporty and interesting". Upon seeing photos, they were taken with one another's beauty. "On our first meeting we talked long into the night, not wanting the conversation to end. And it hasn't," smiles Kate.
"The wedding had some traditional elements but also suited us perfectly as a couple, and the day and night had a summer festival atmosphere," explains Kate. "Guests commented that seeing two white wedding dresses together with a backdrop of the hills was unforgettable and unique."
Photos courtesy of Veri Photography.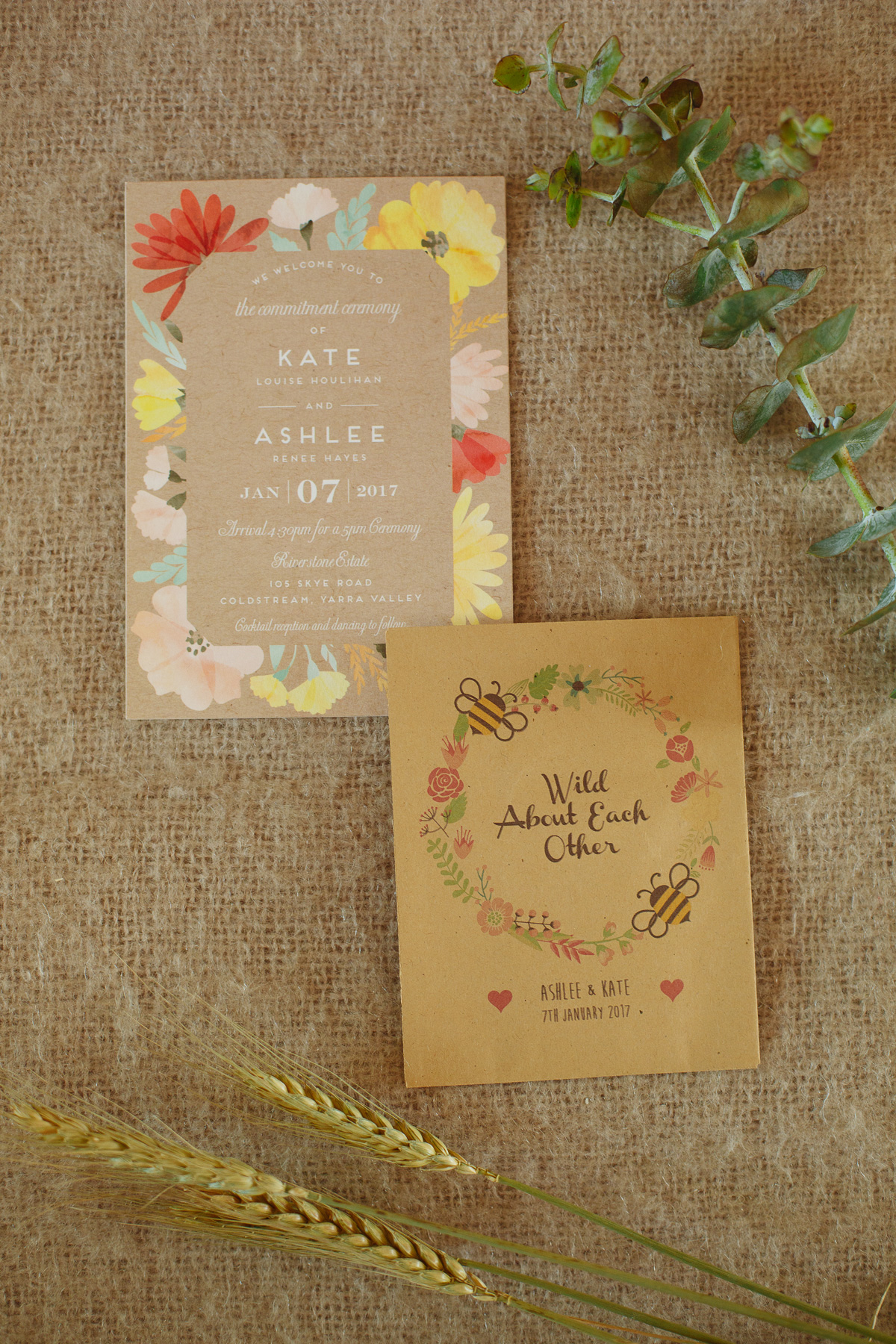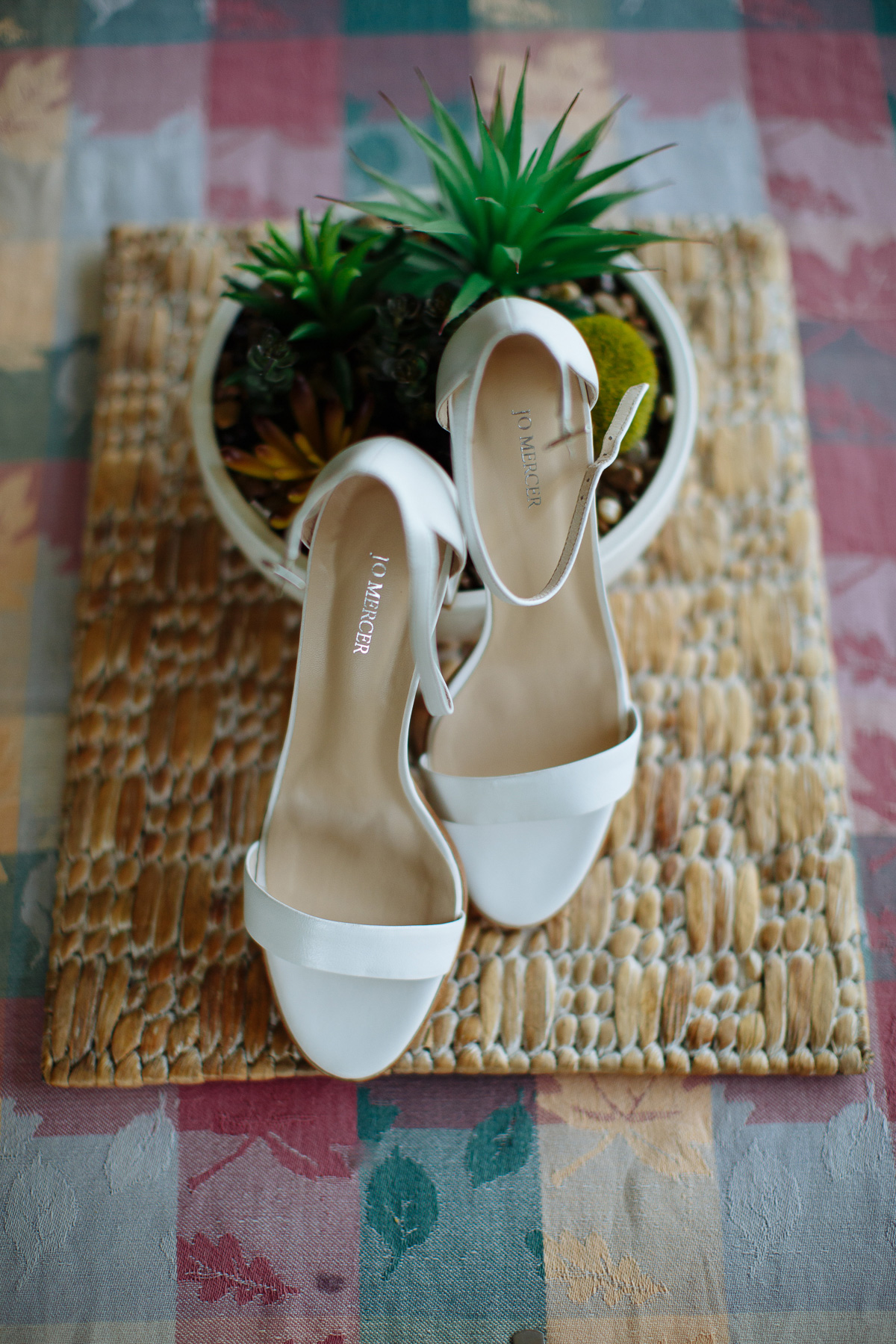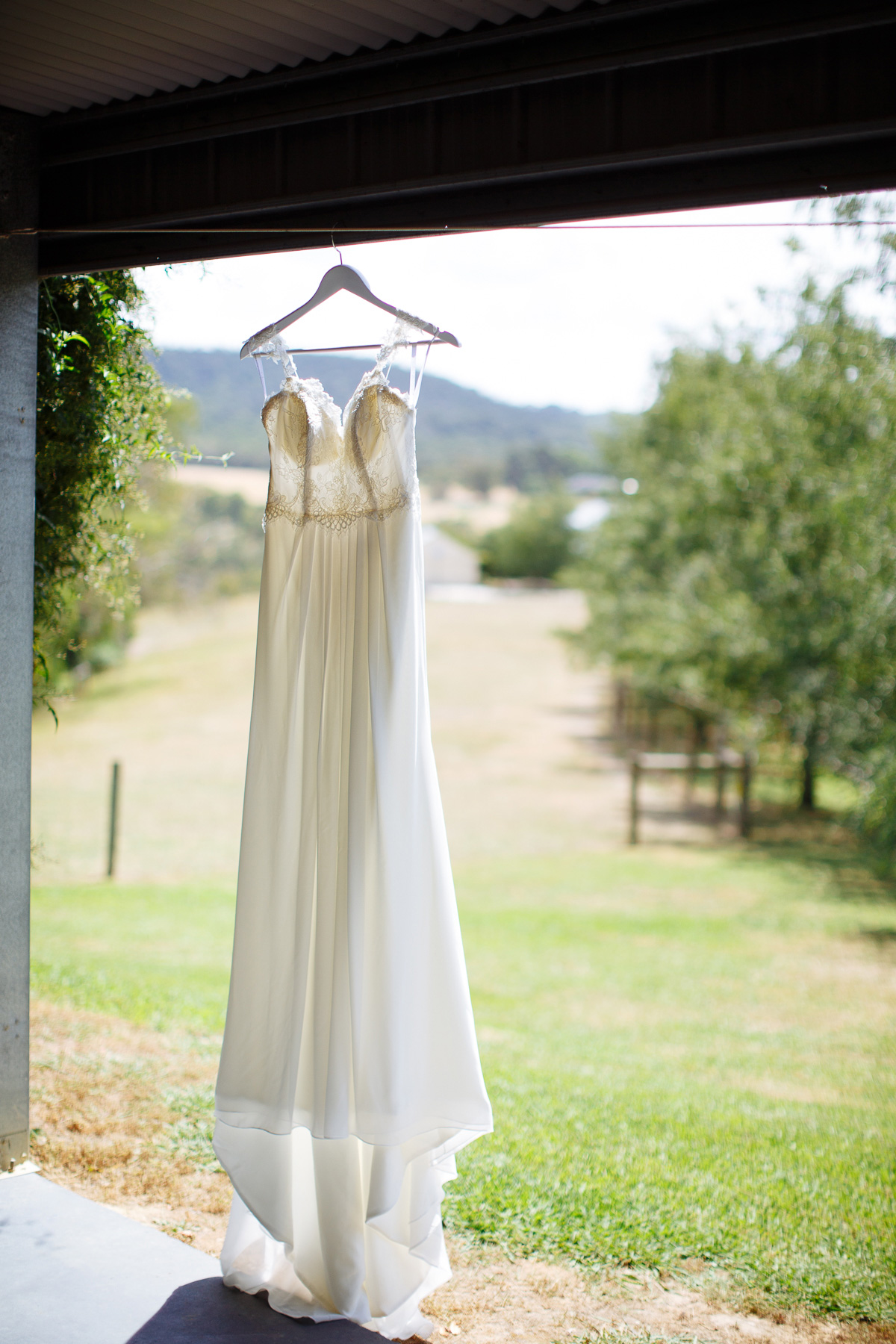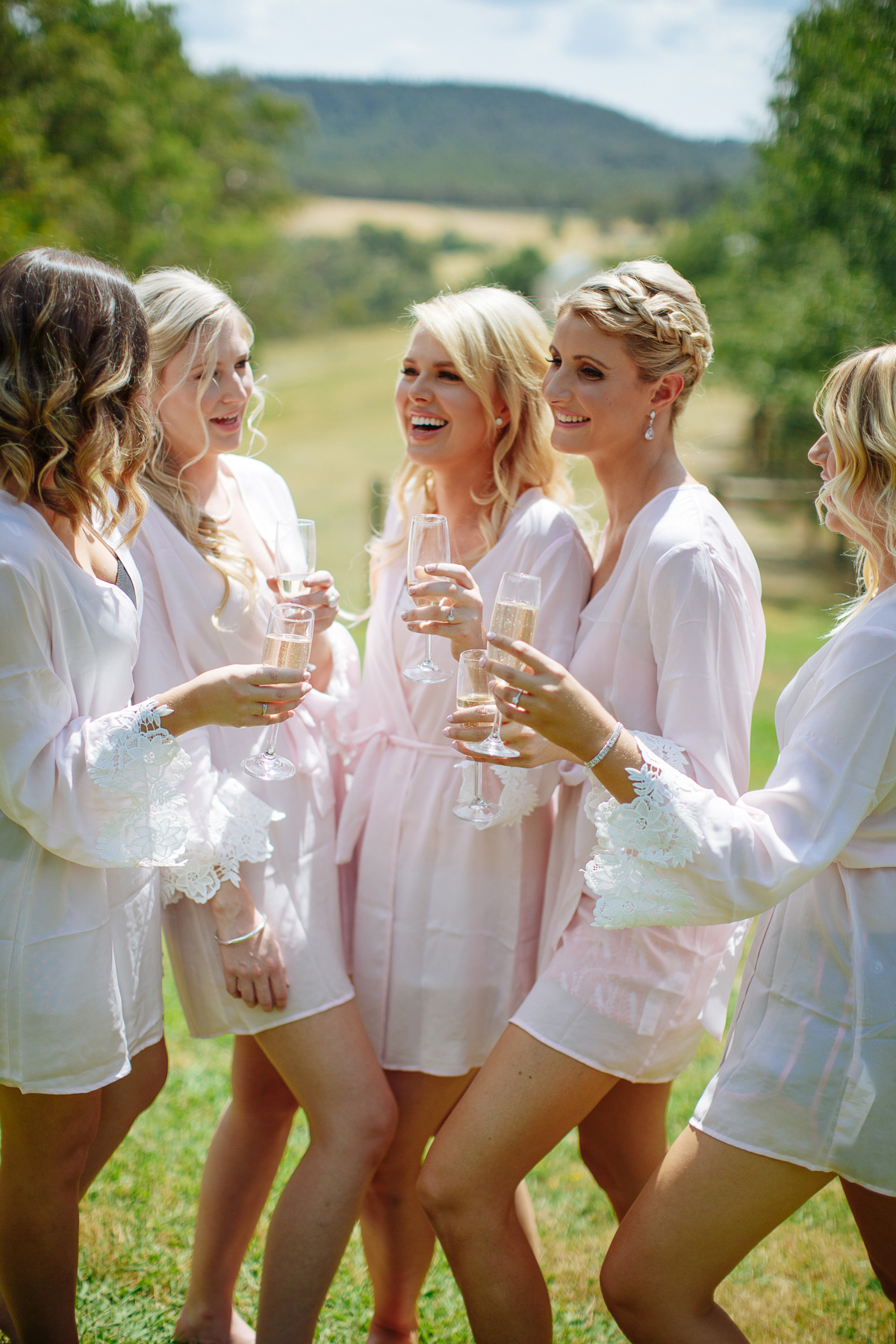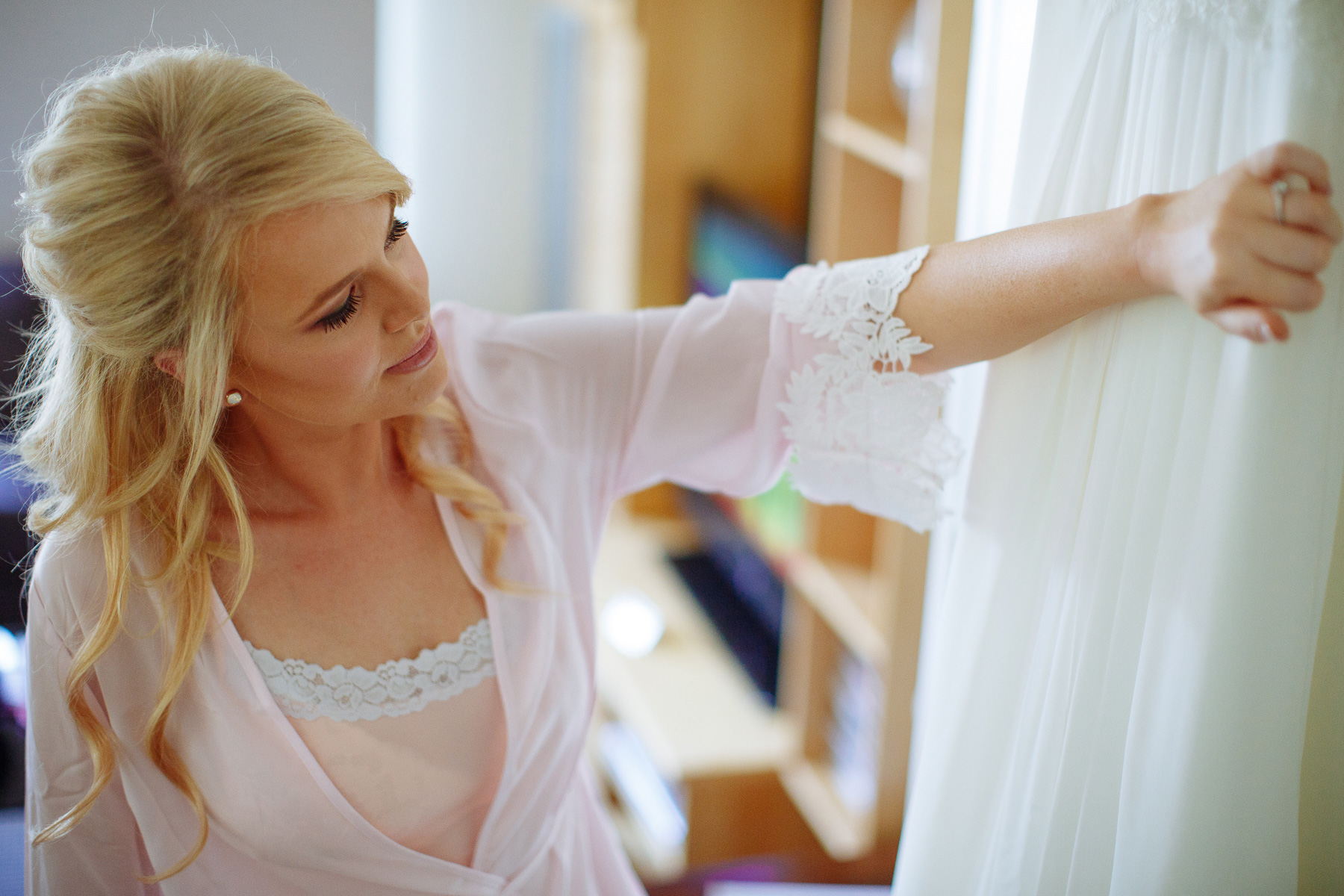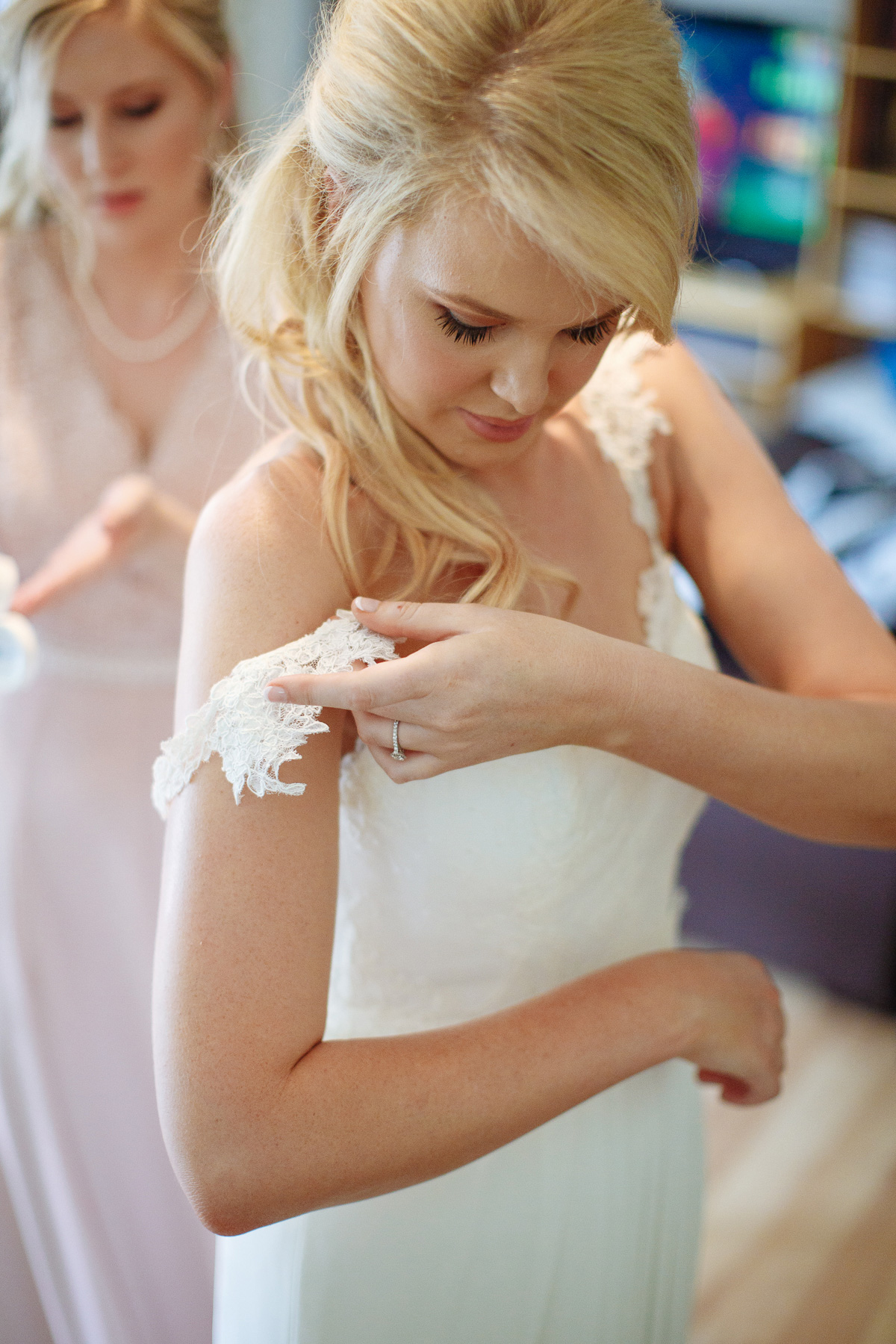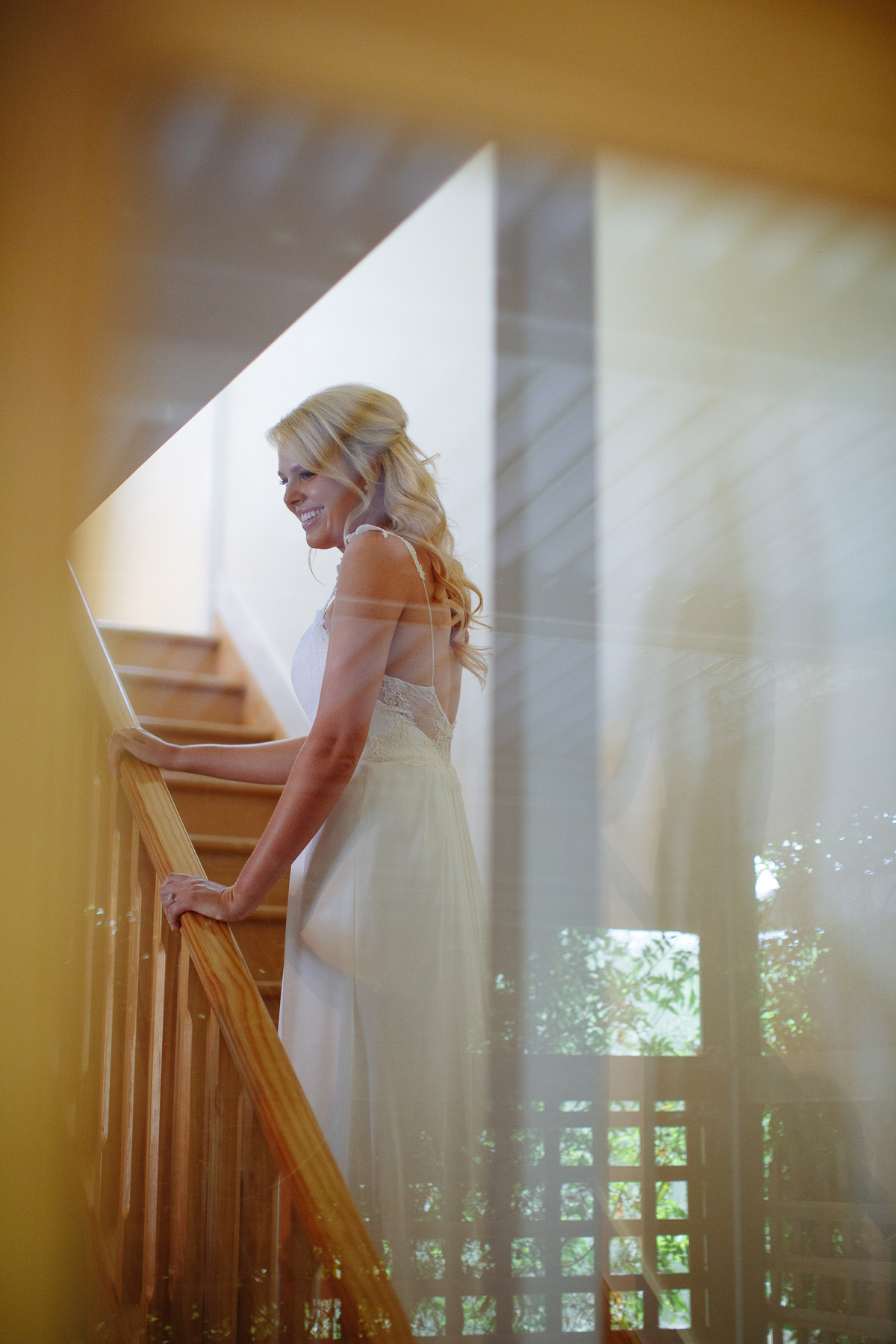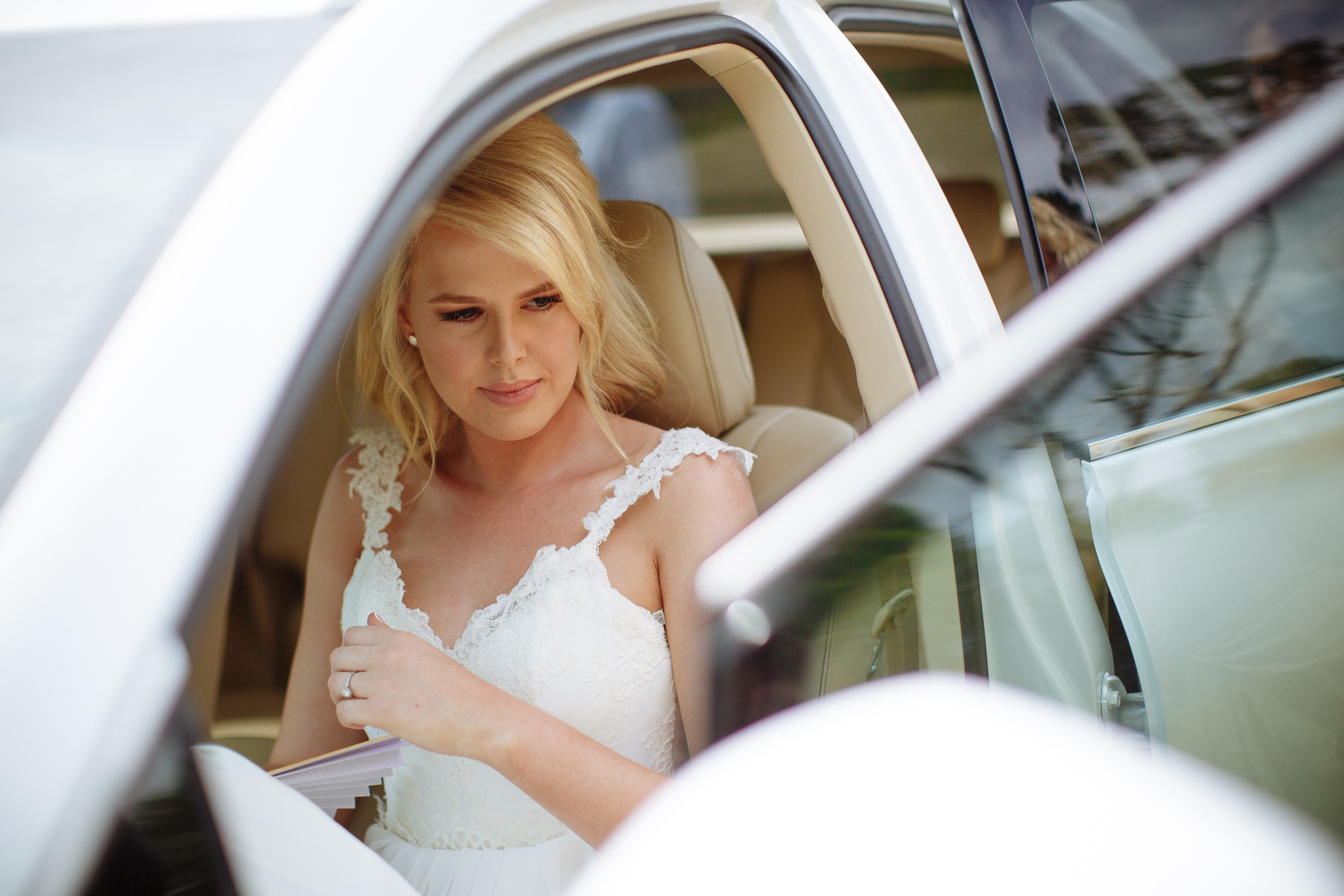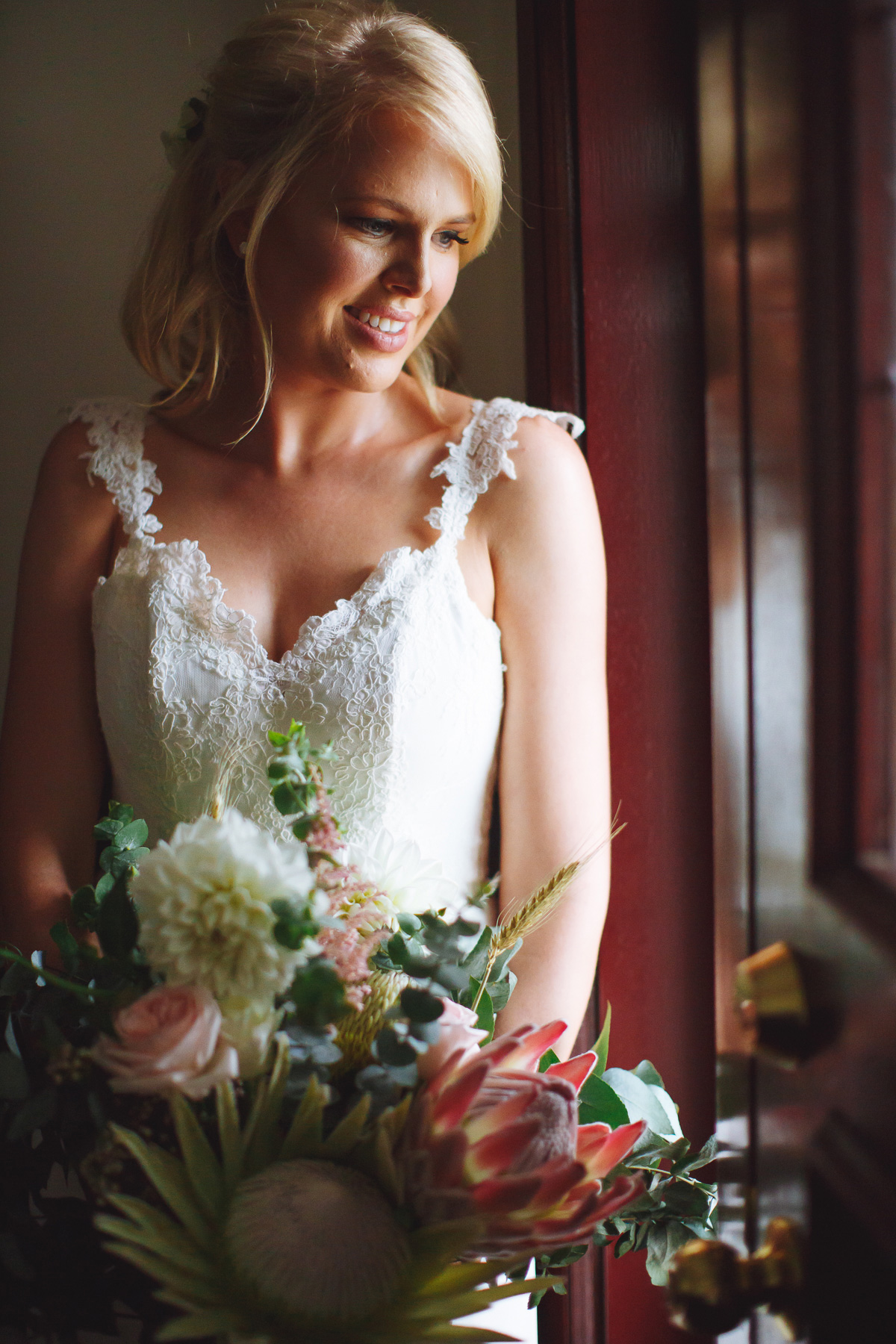 "Focus your spend and energy on what's important to you as a couple," says the couple. "For us it was the venue and music."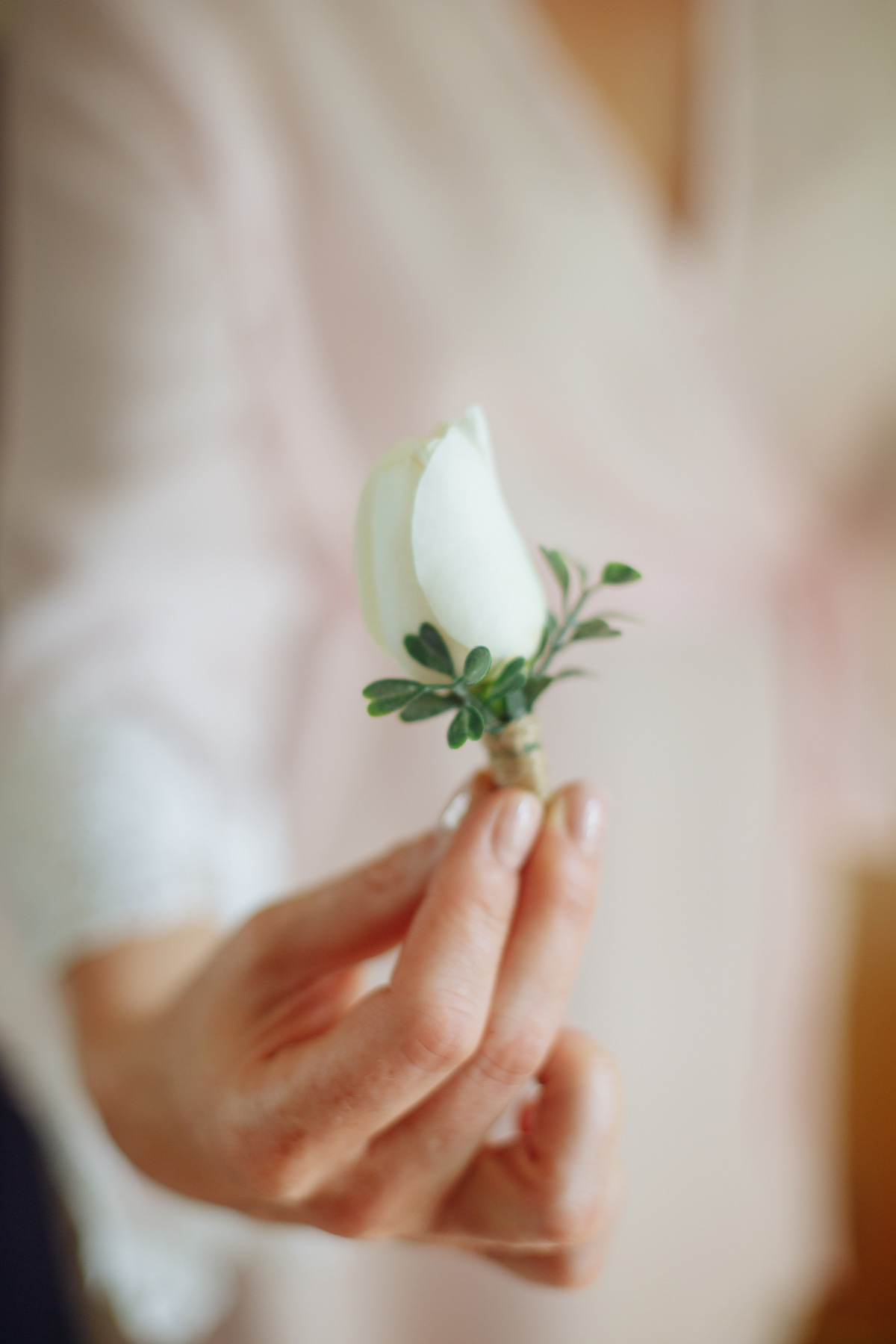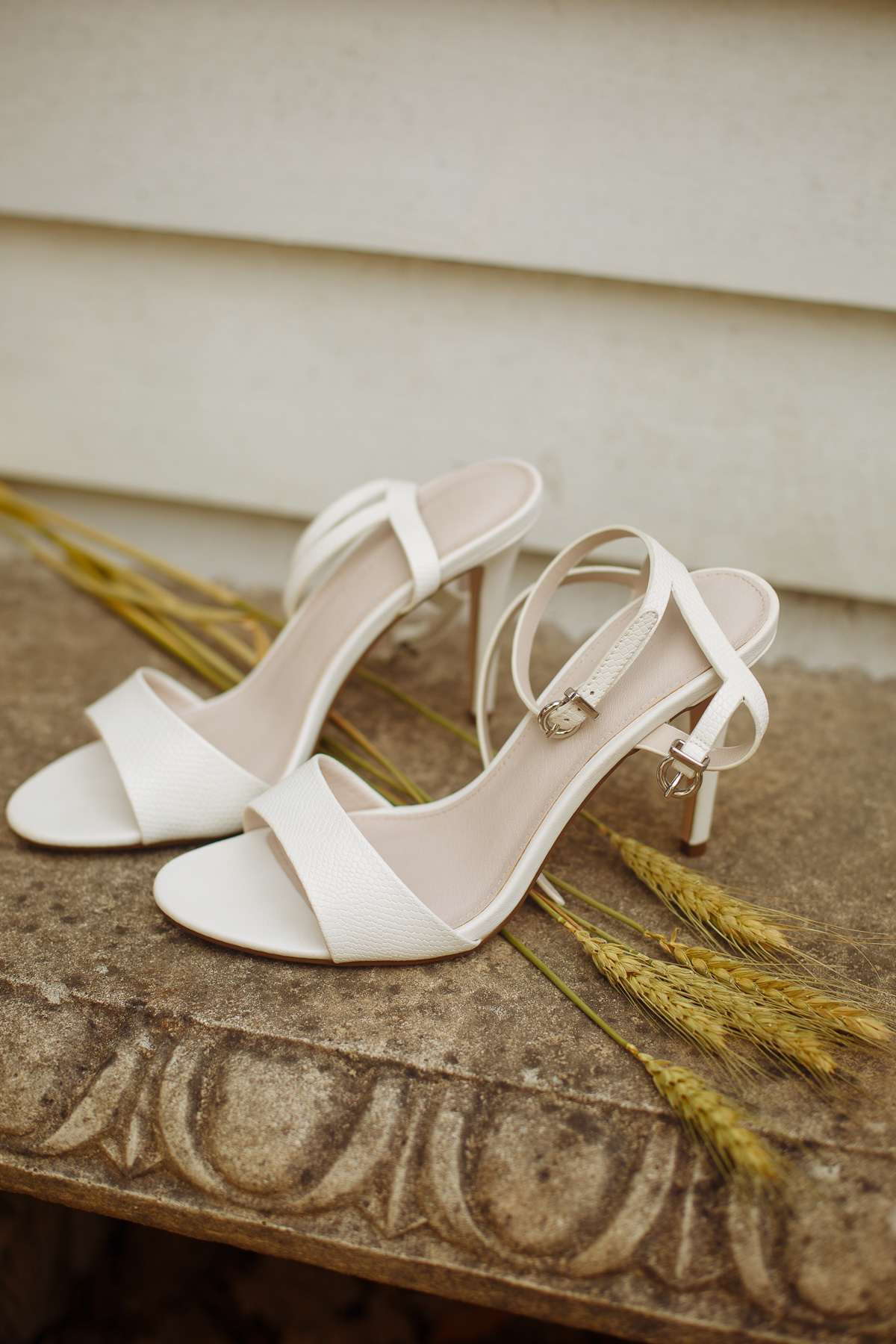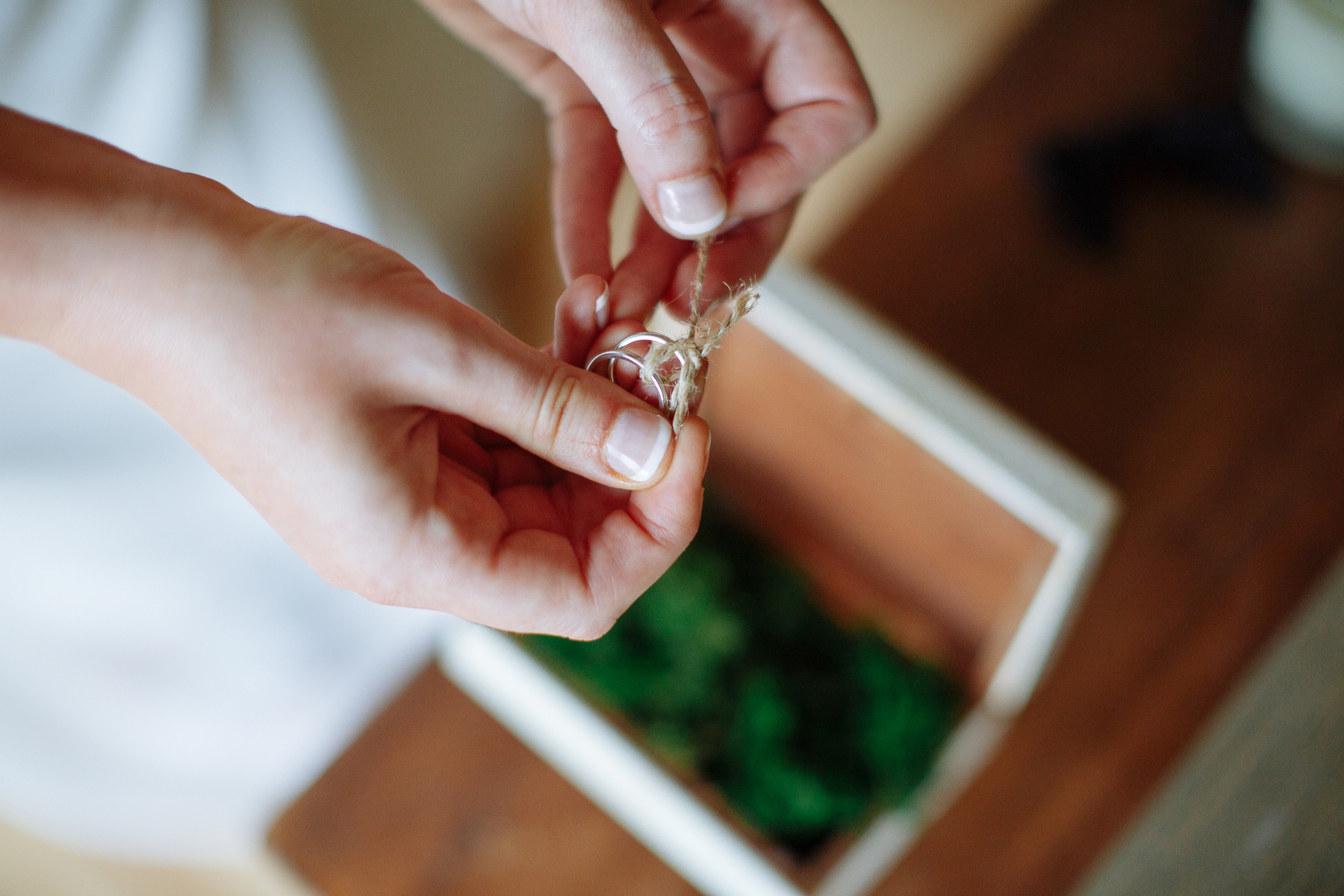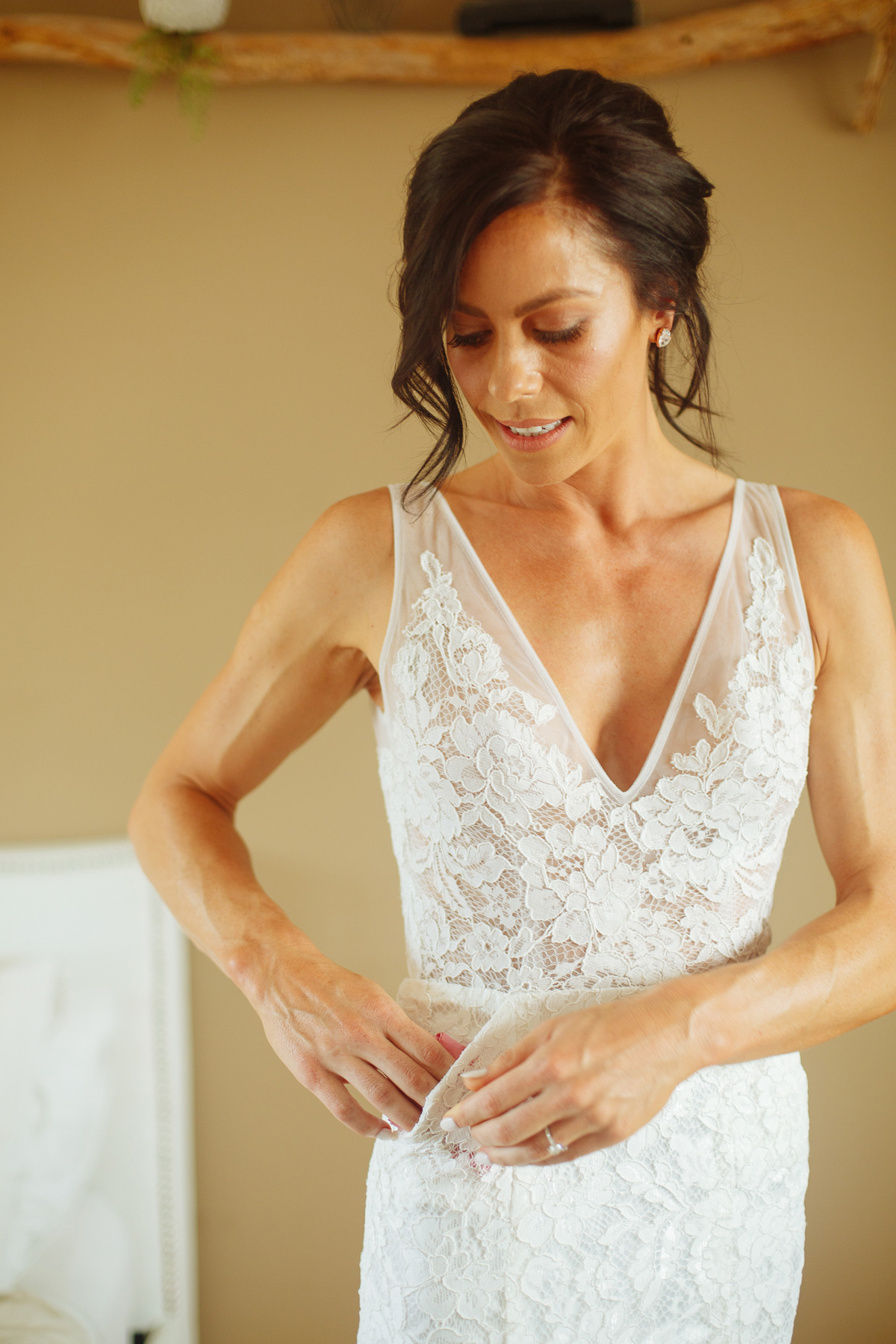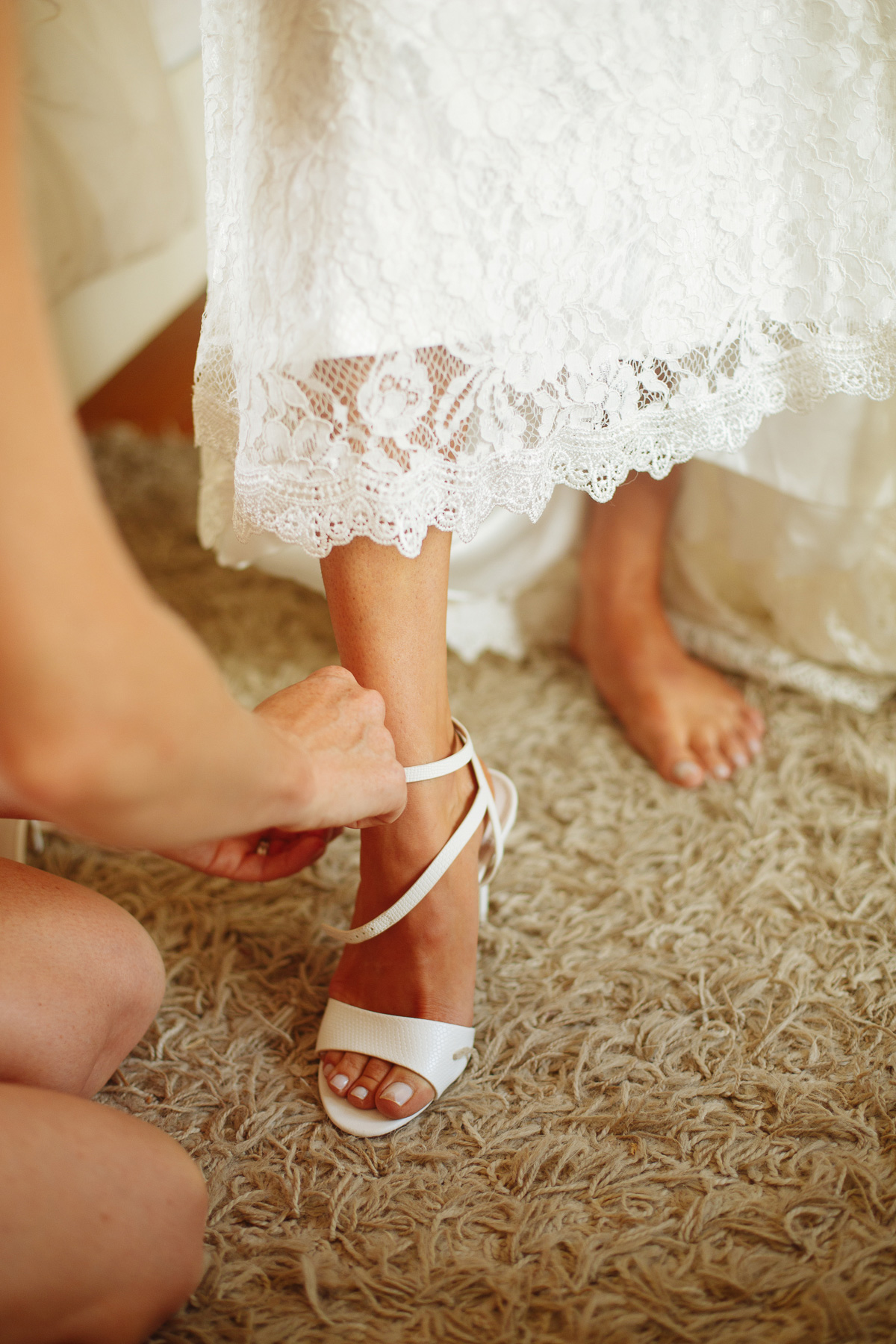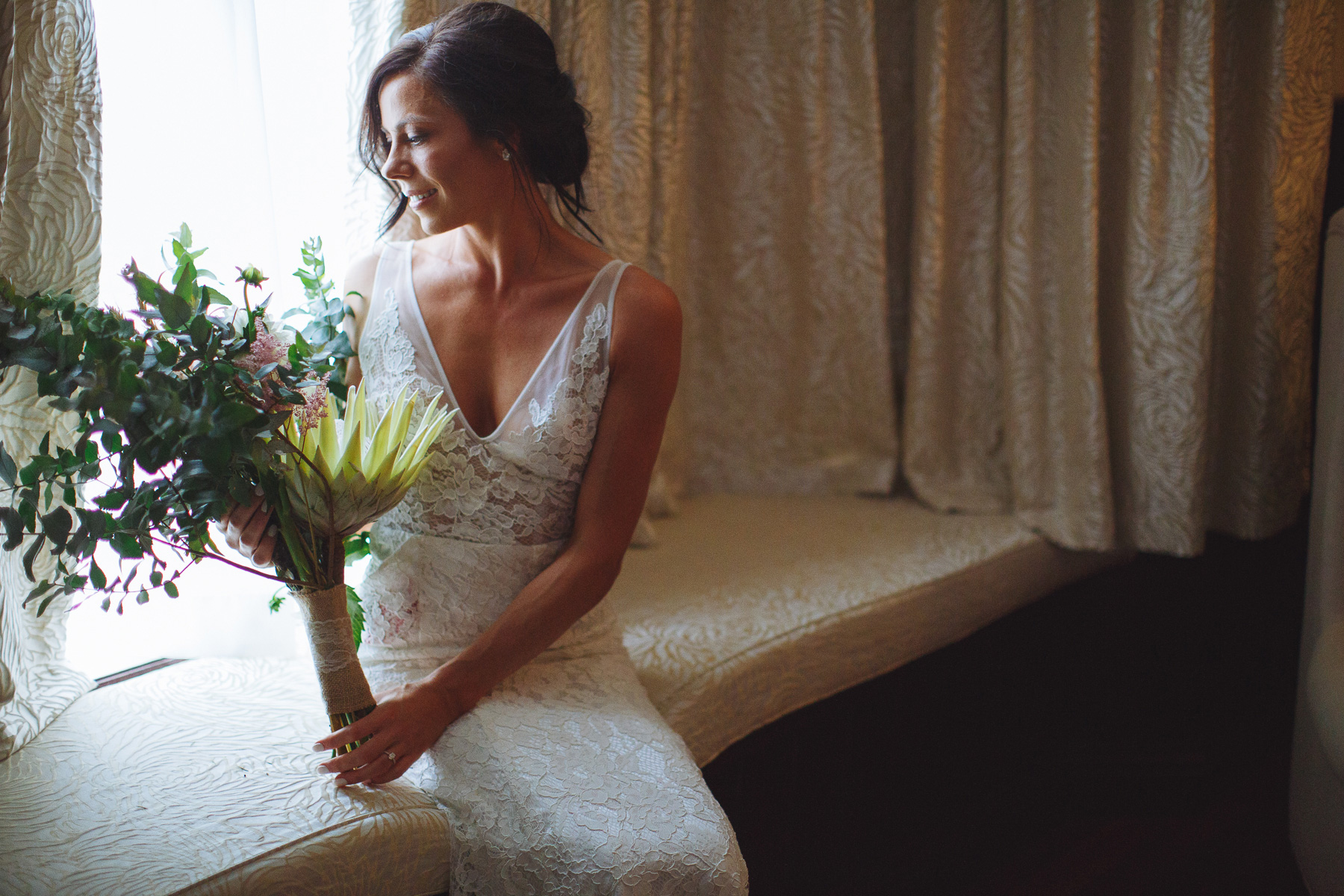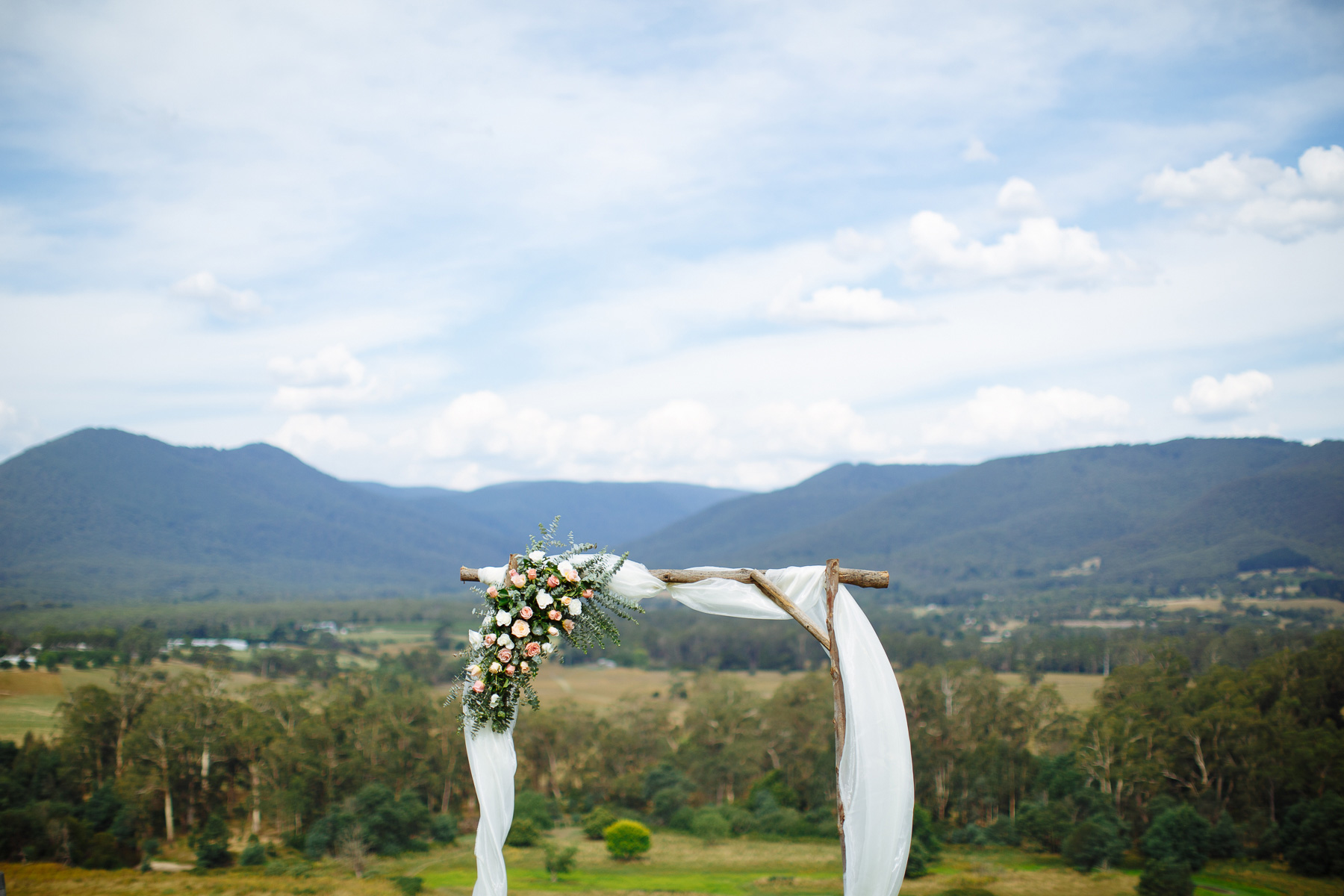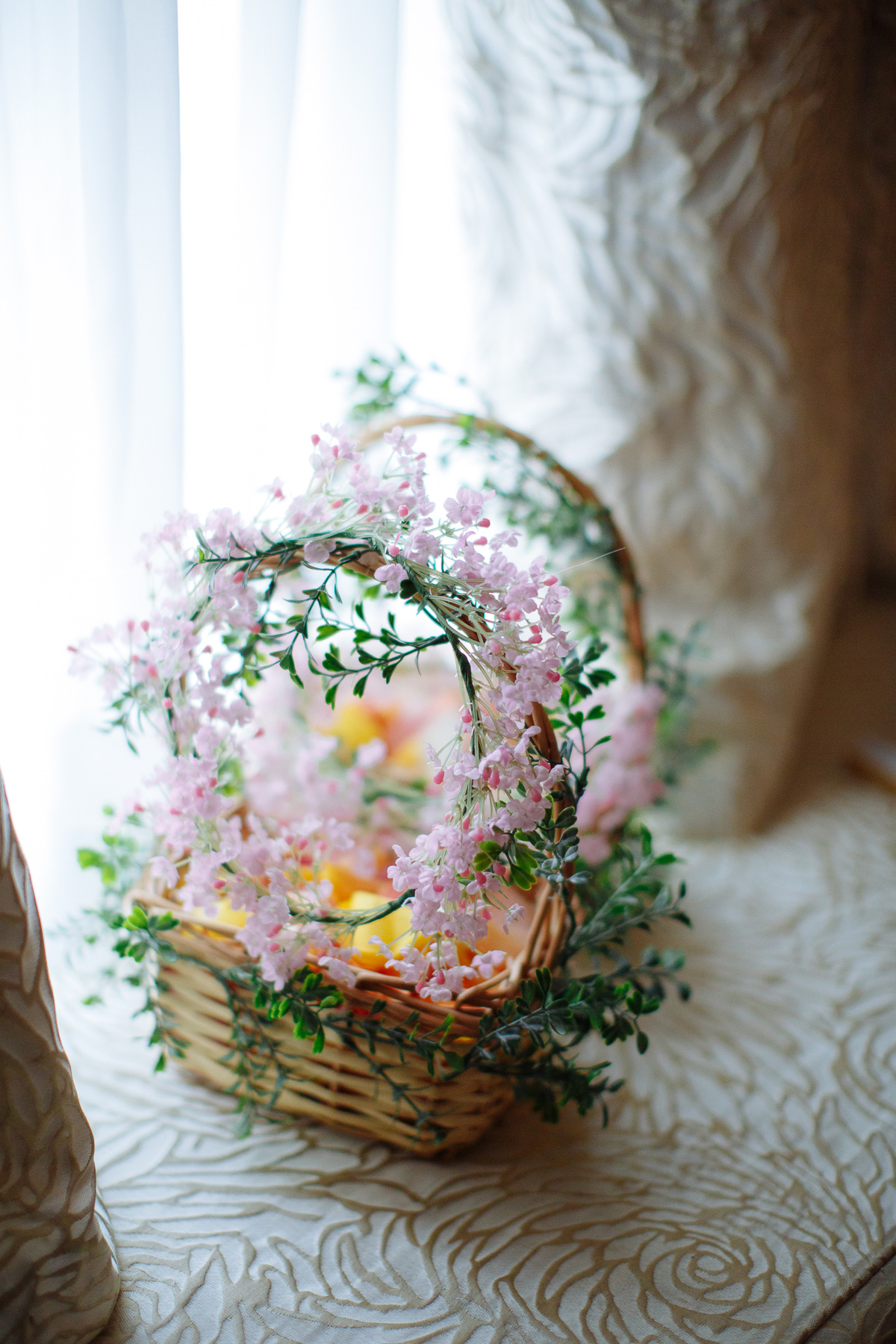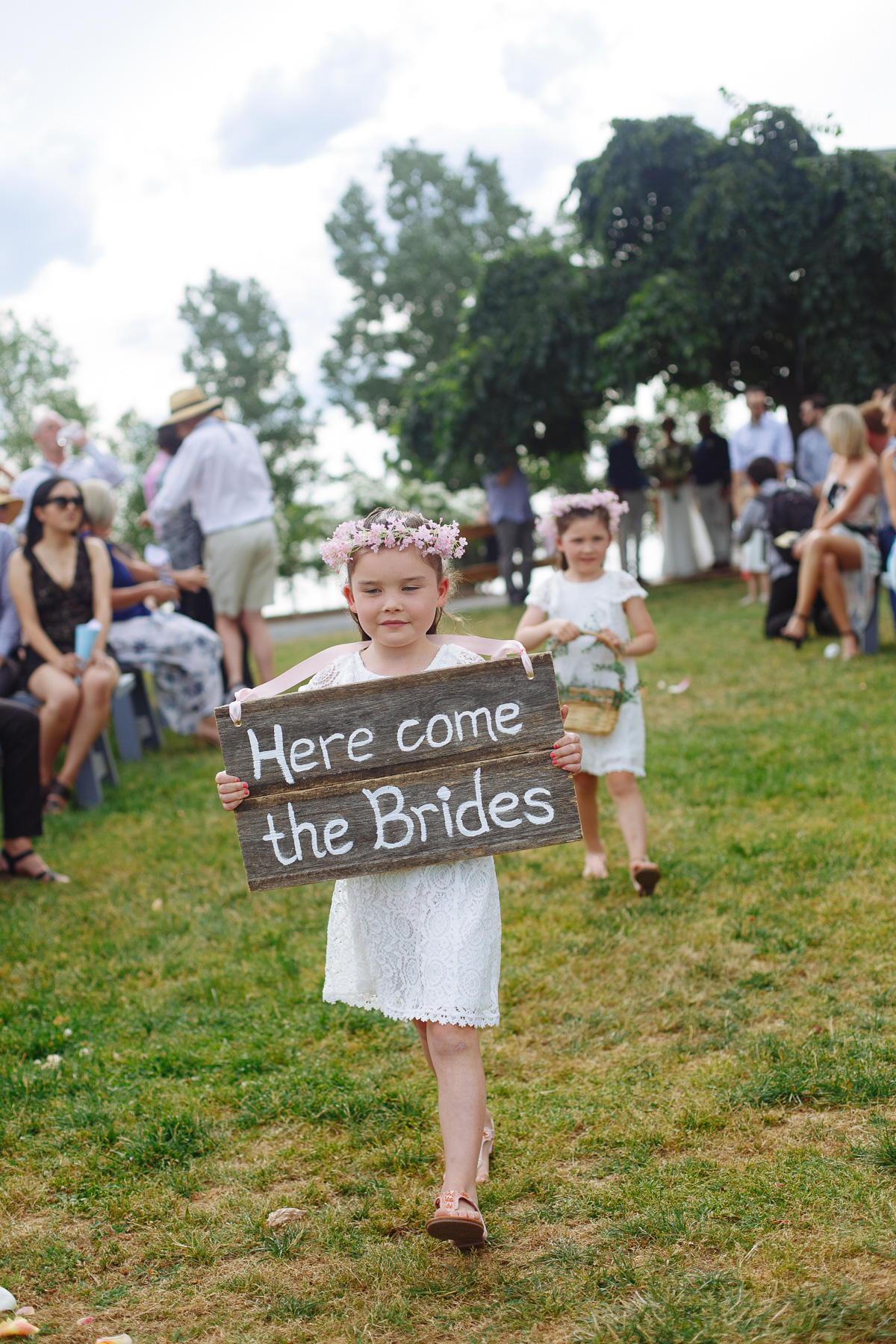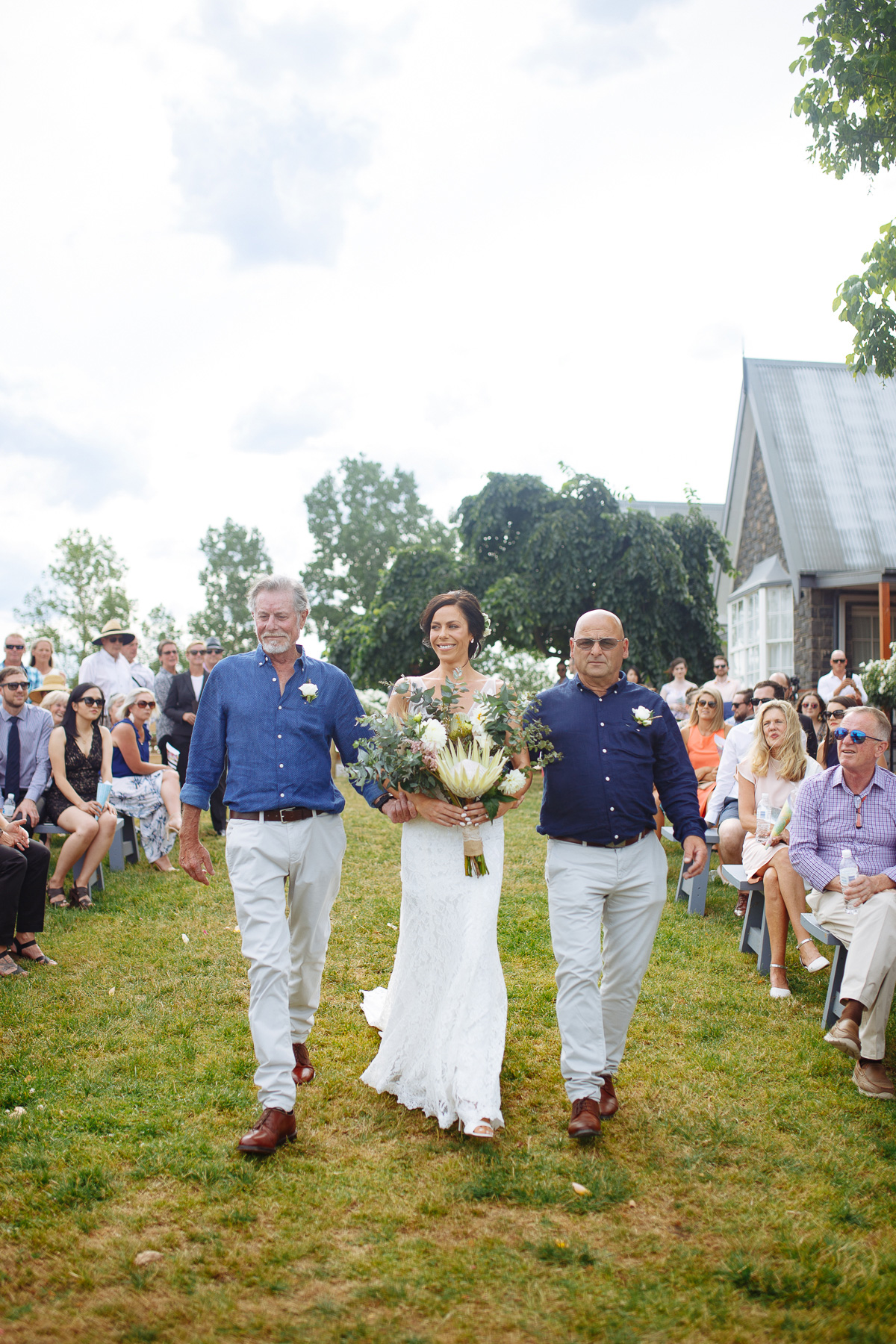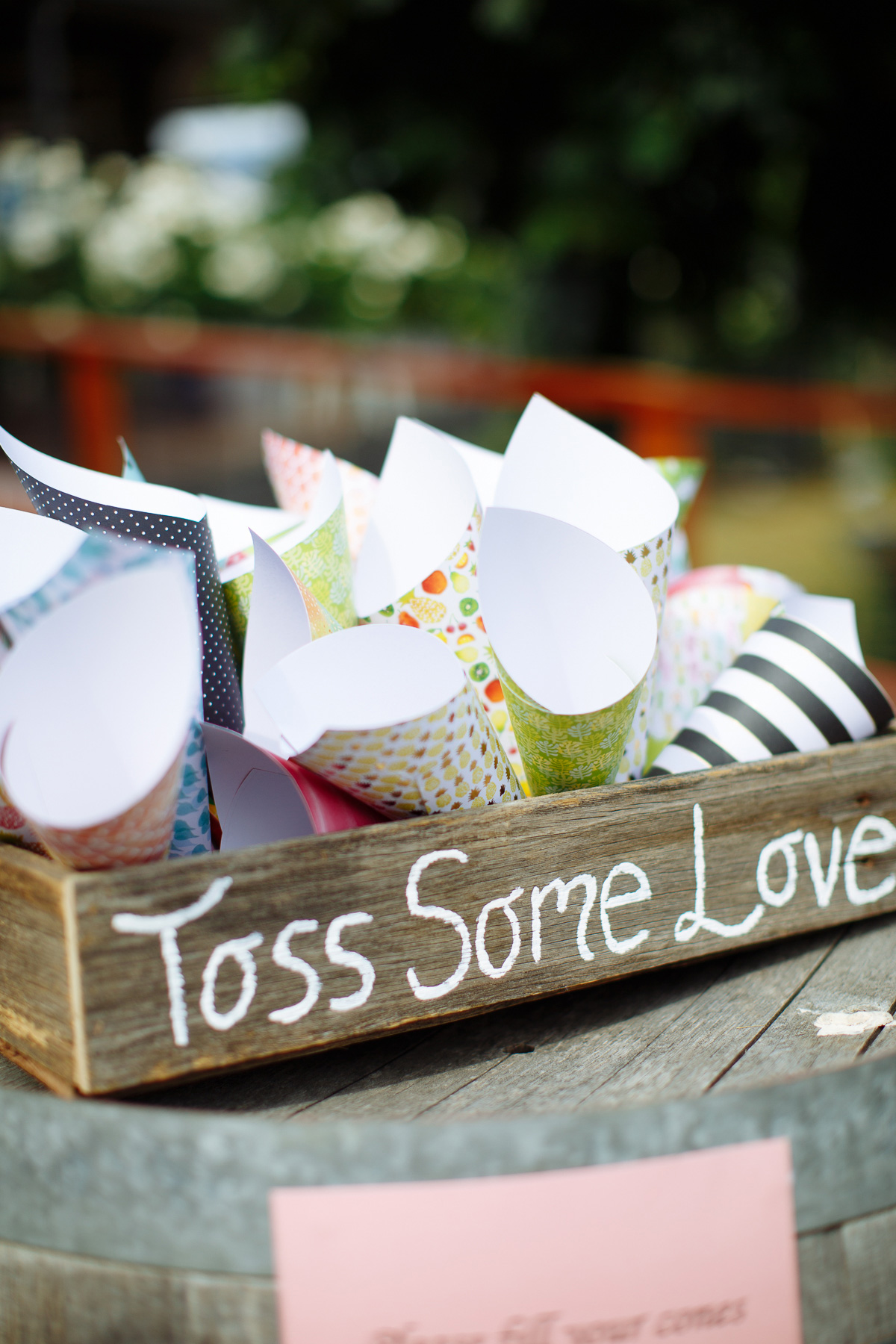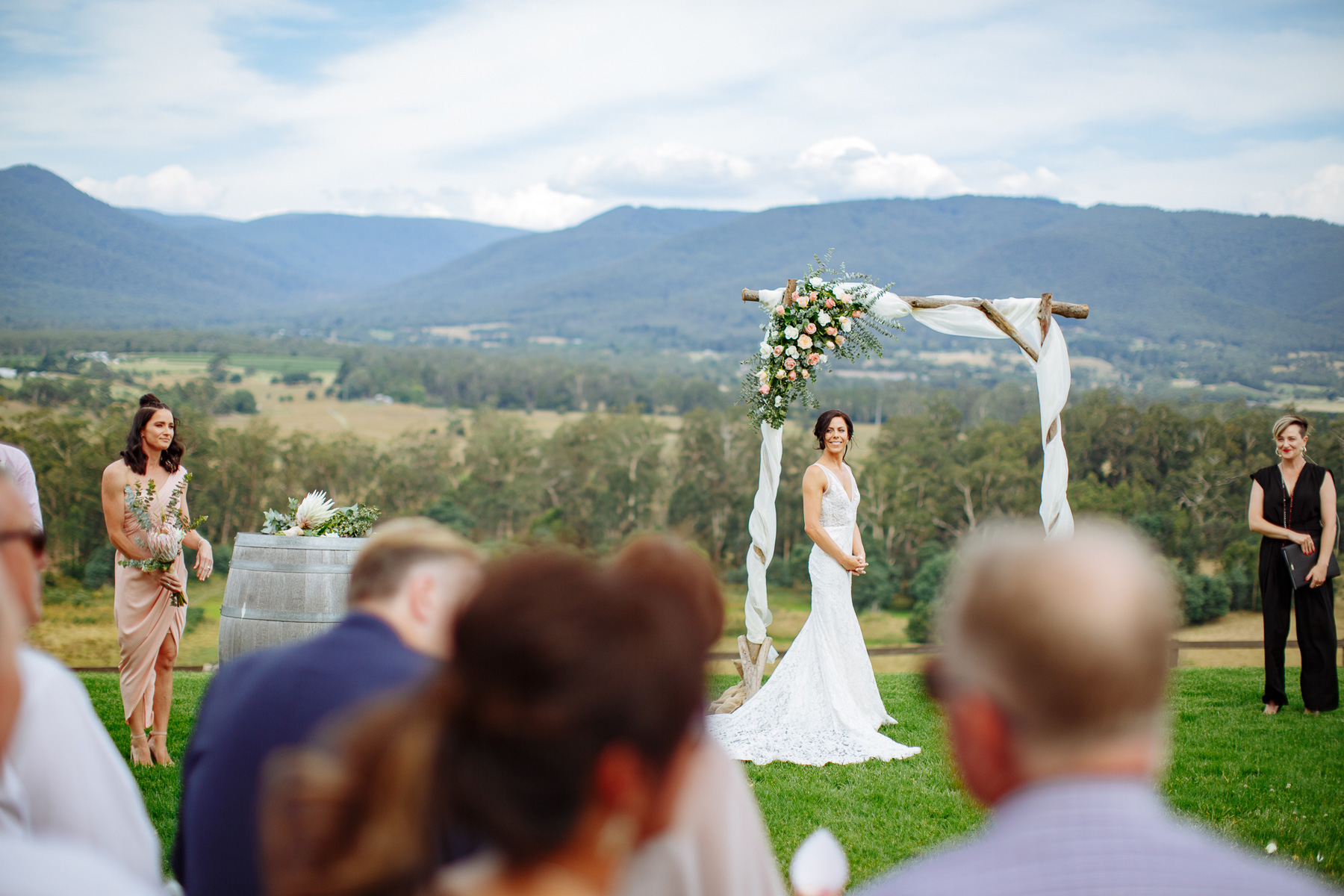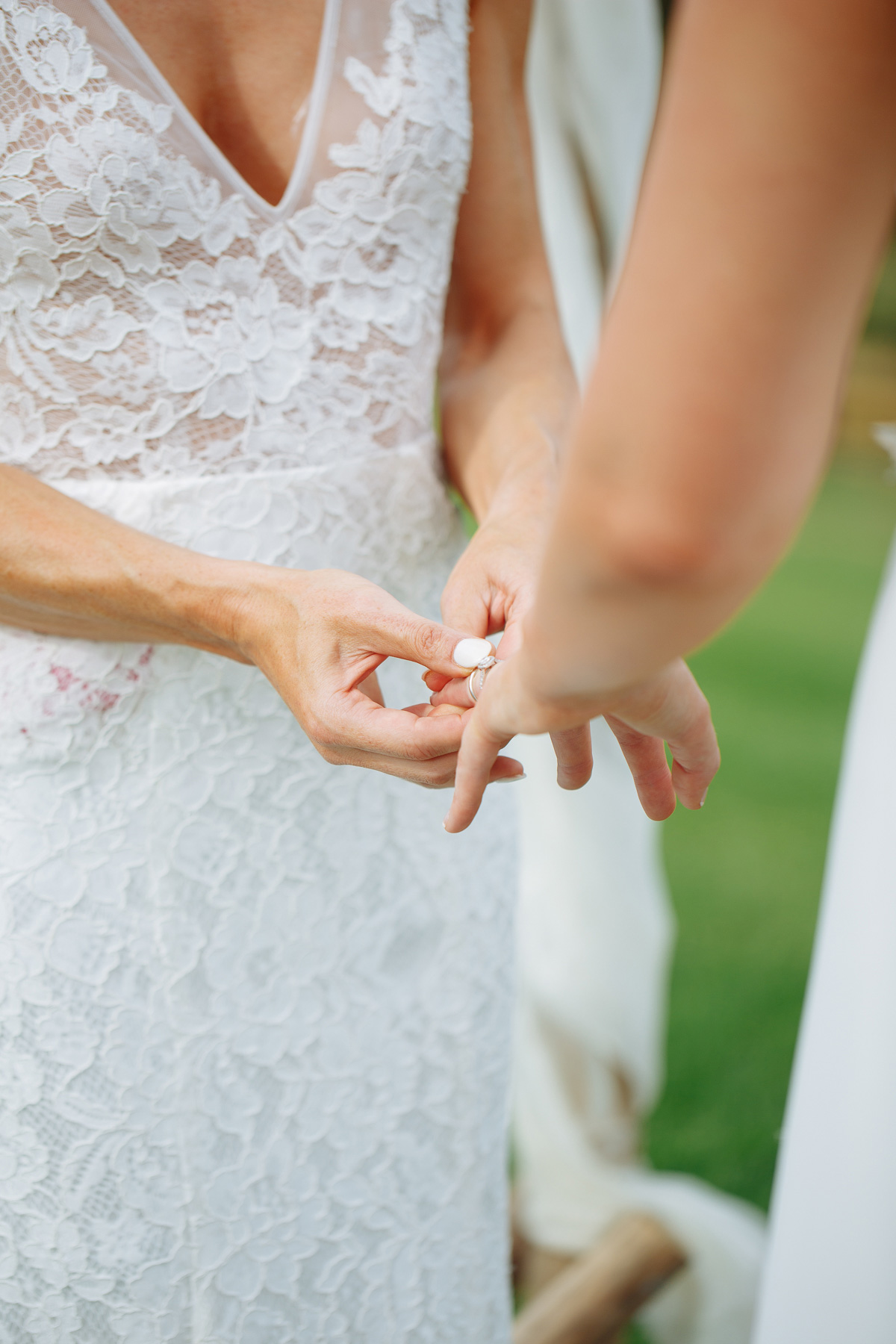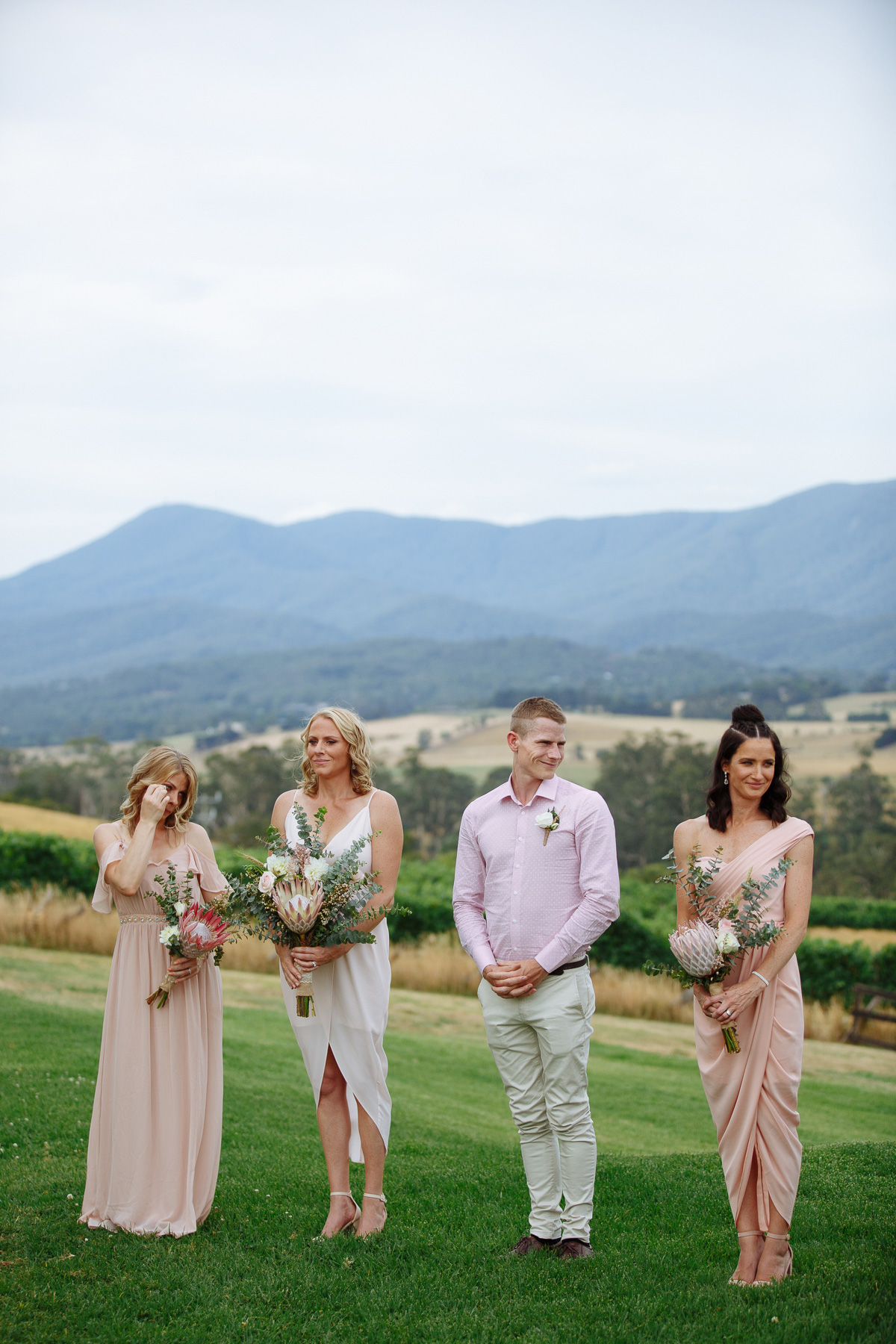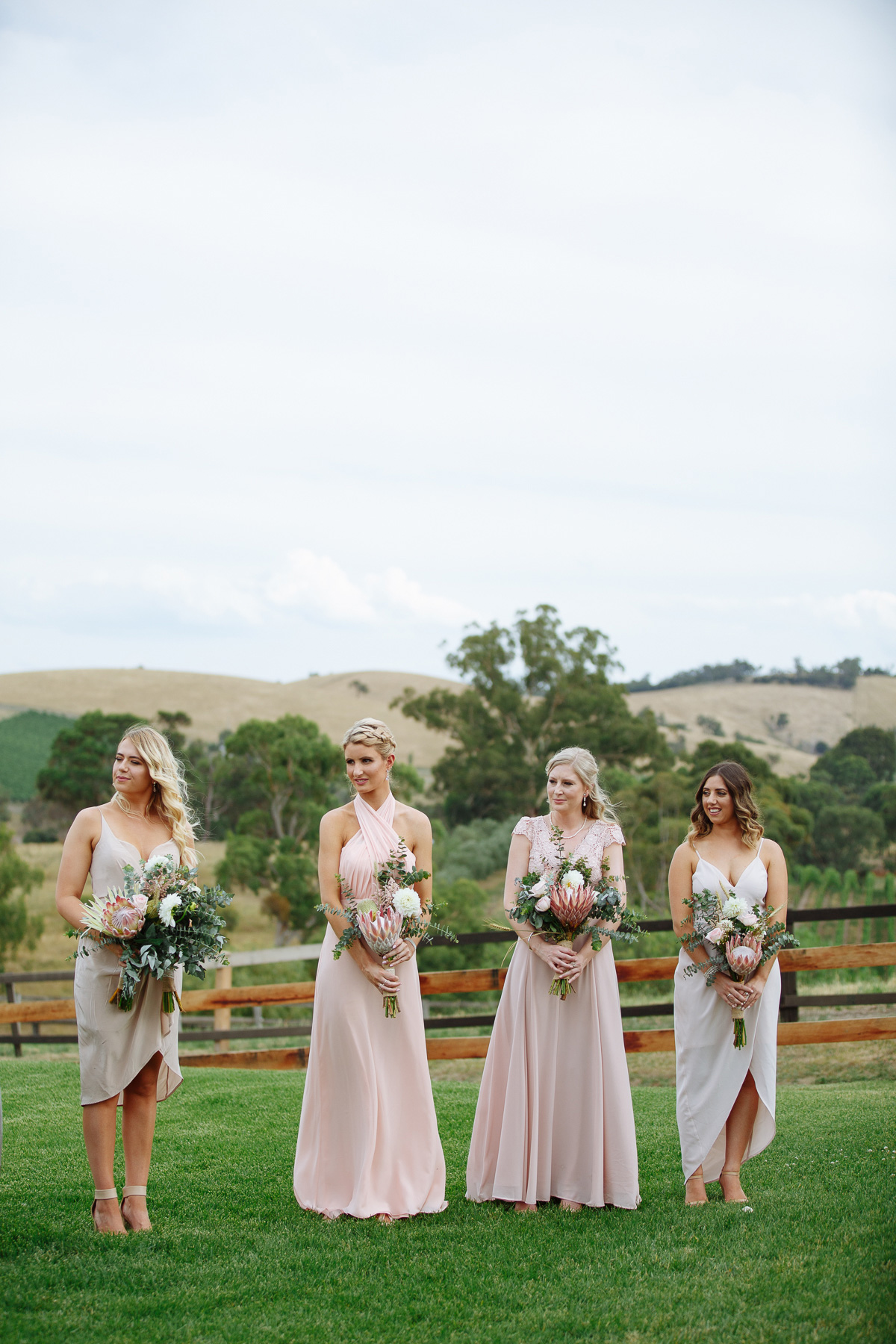 The bridal party made their own native bouquets for the boho wedding.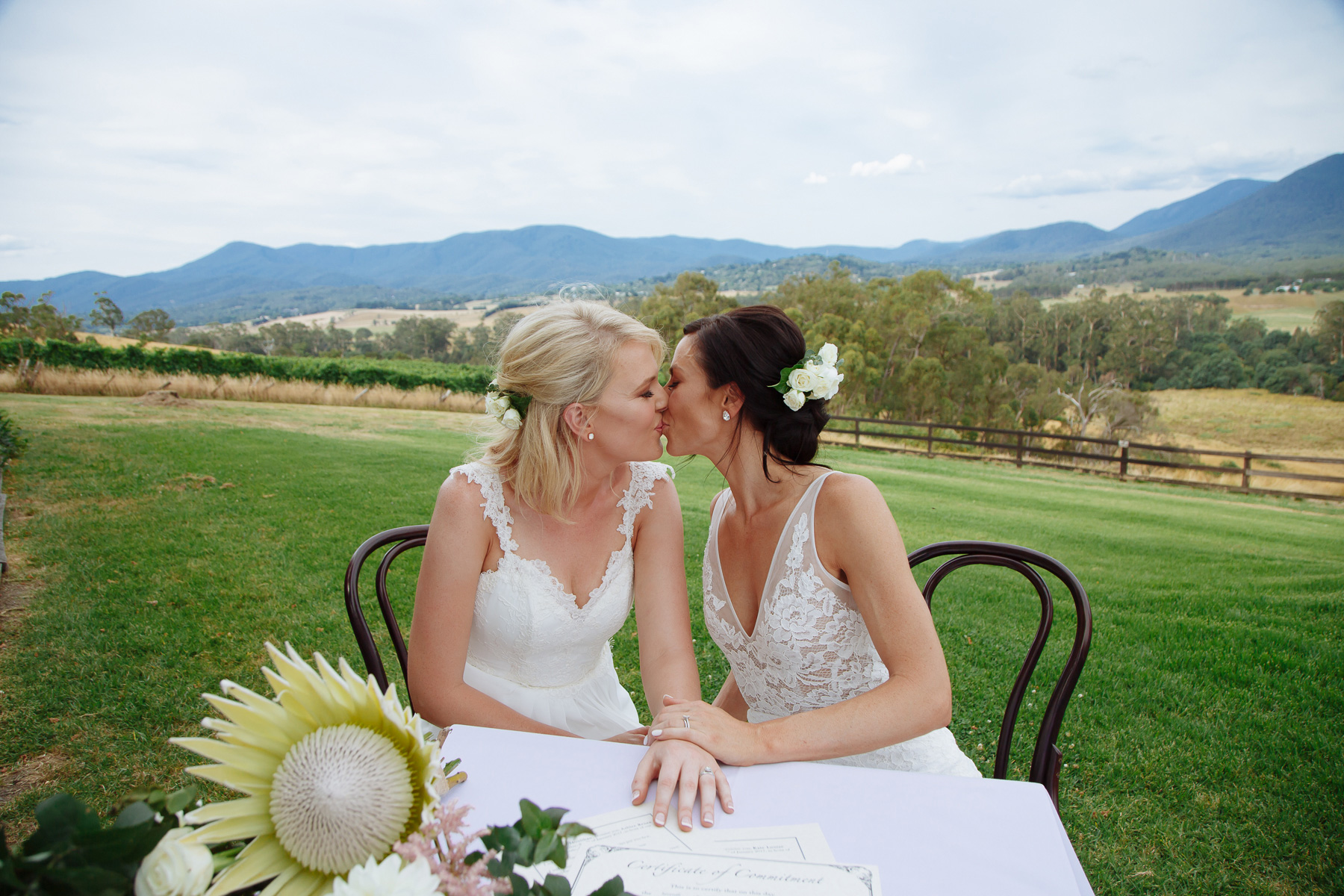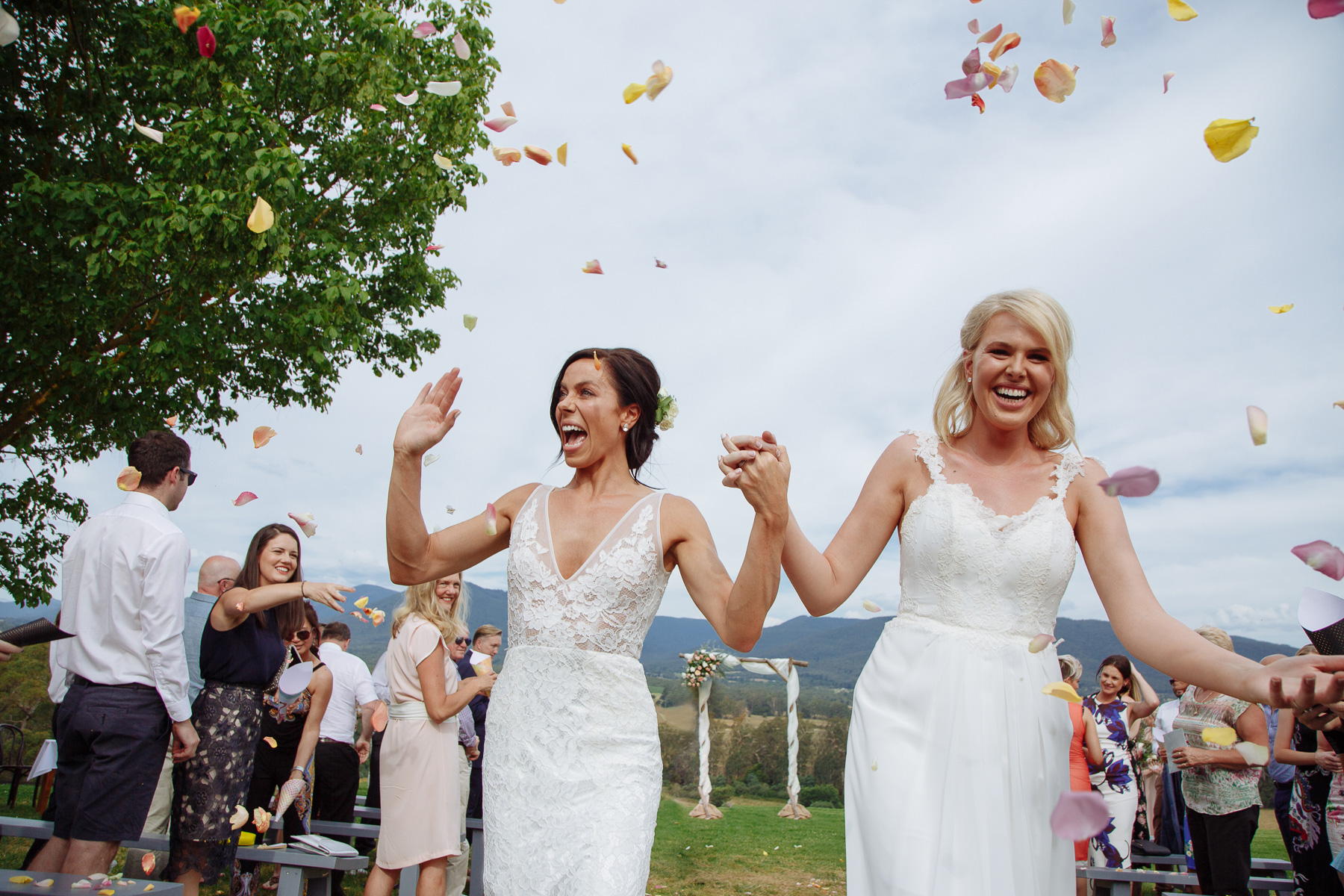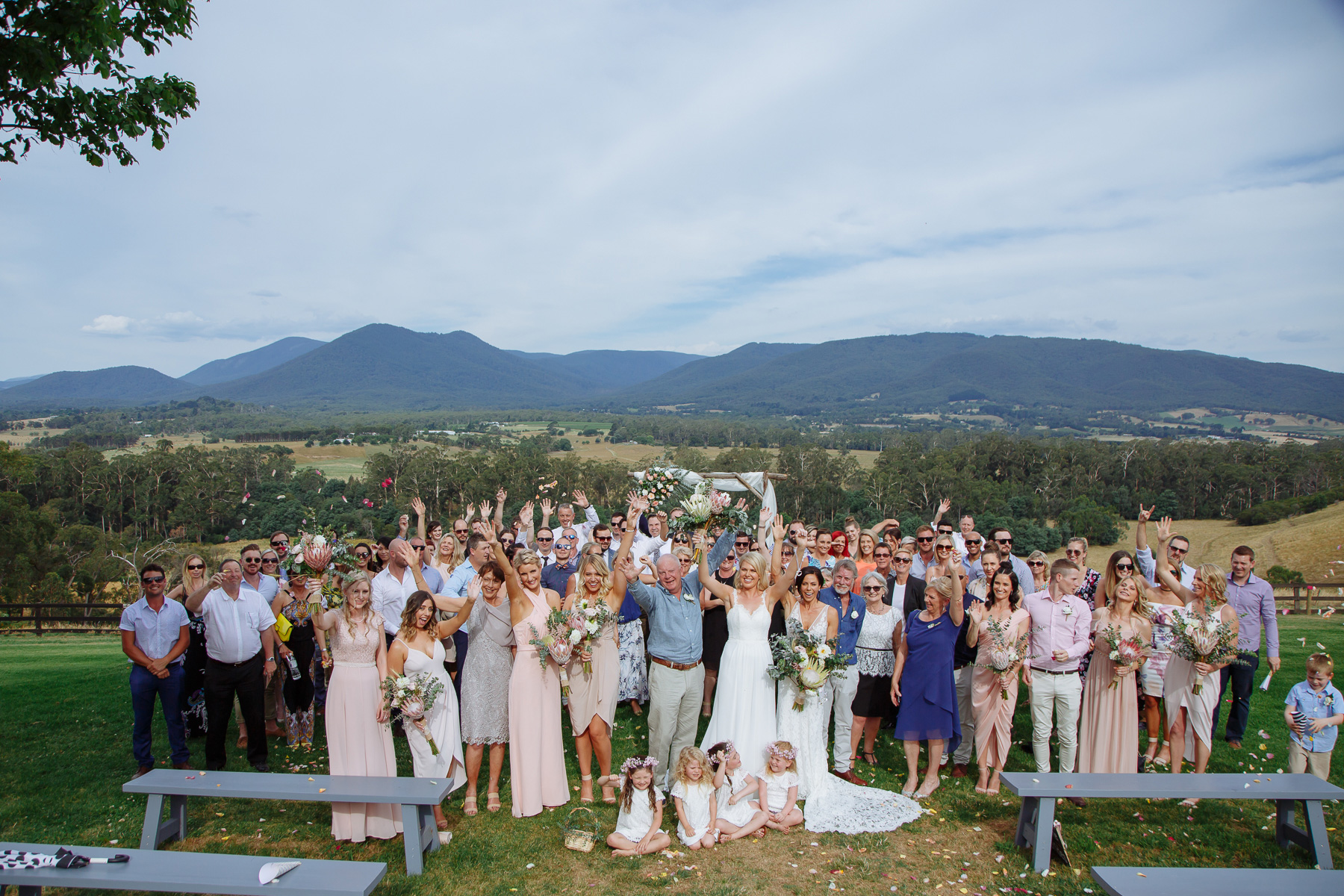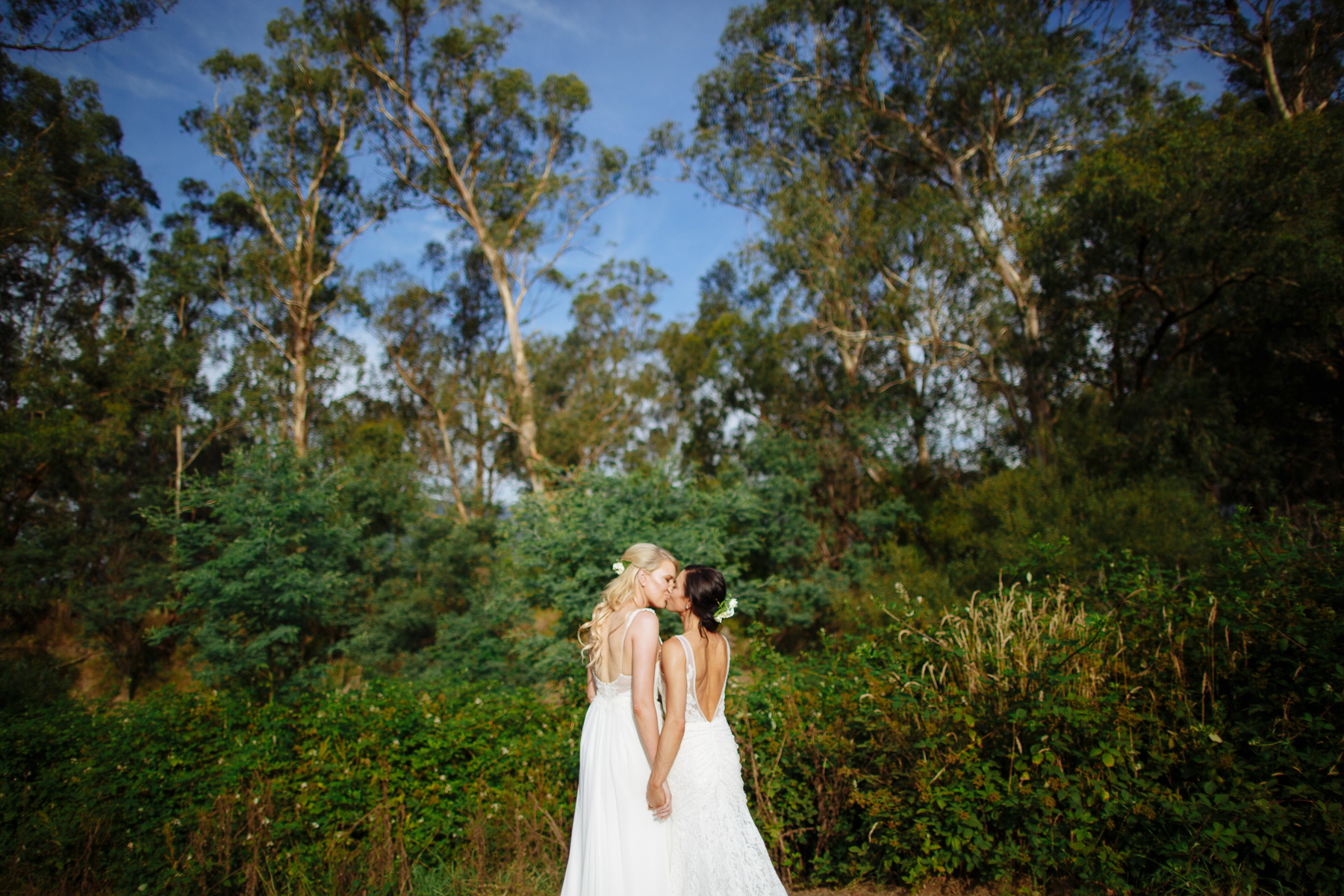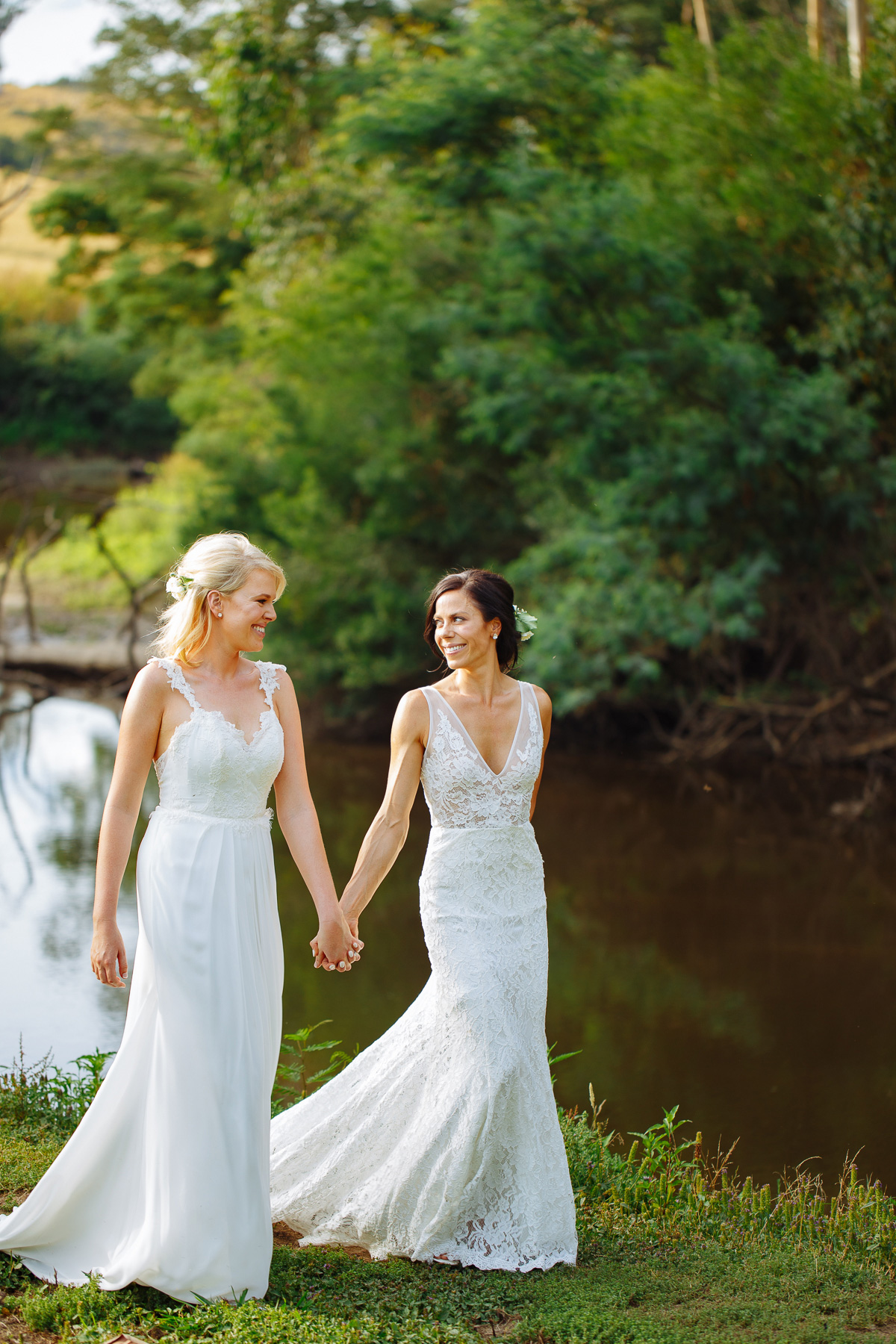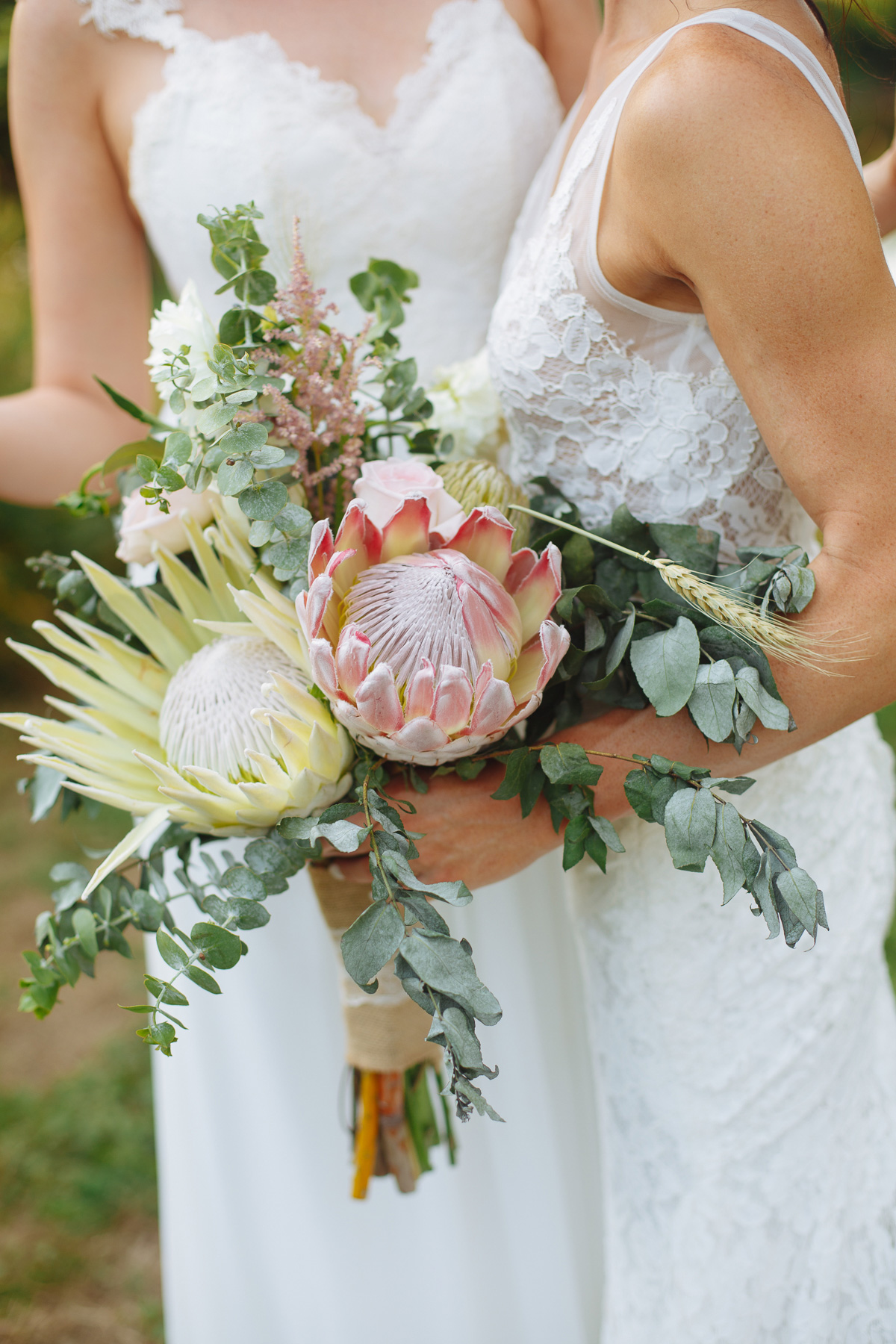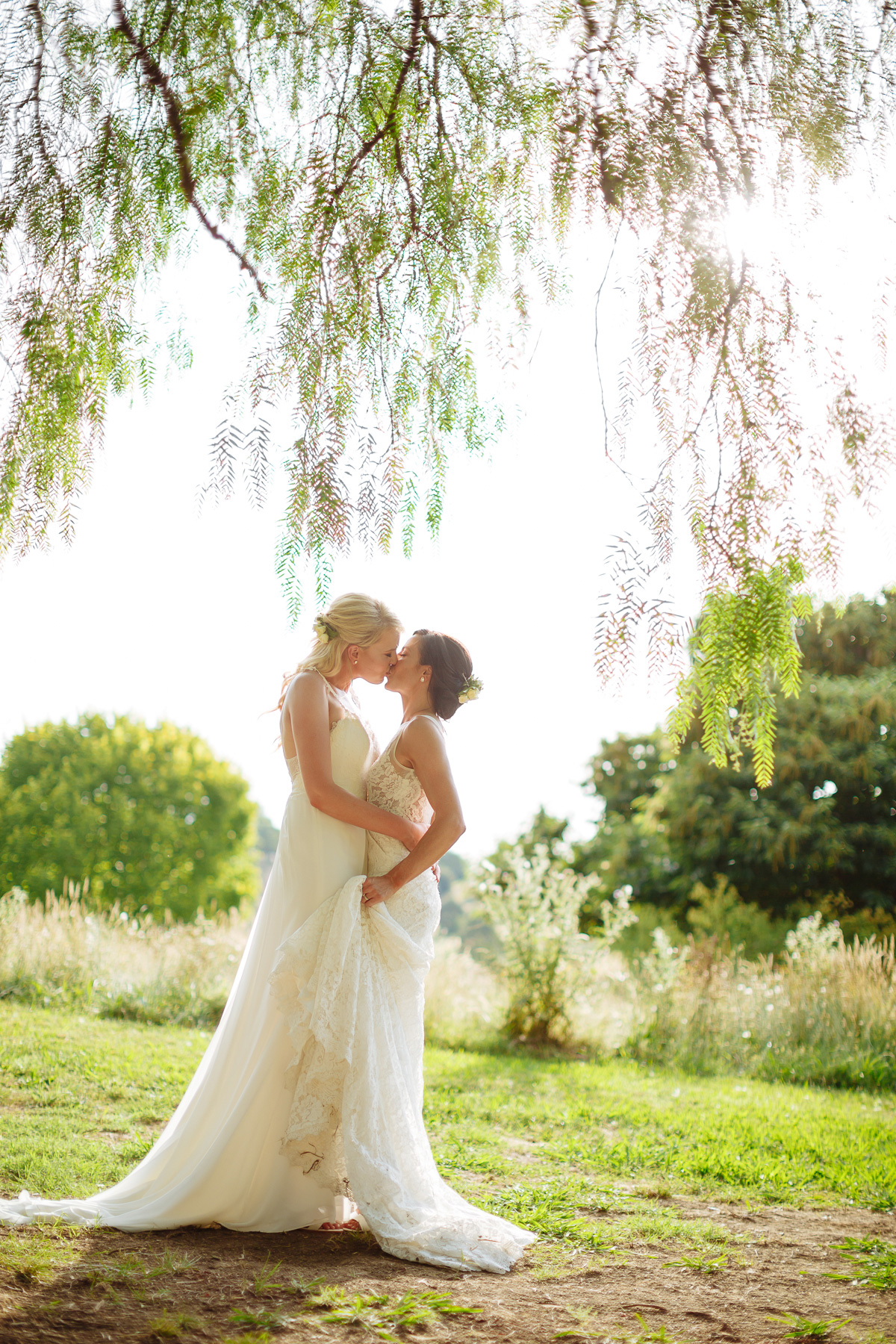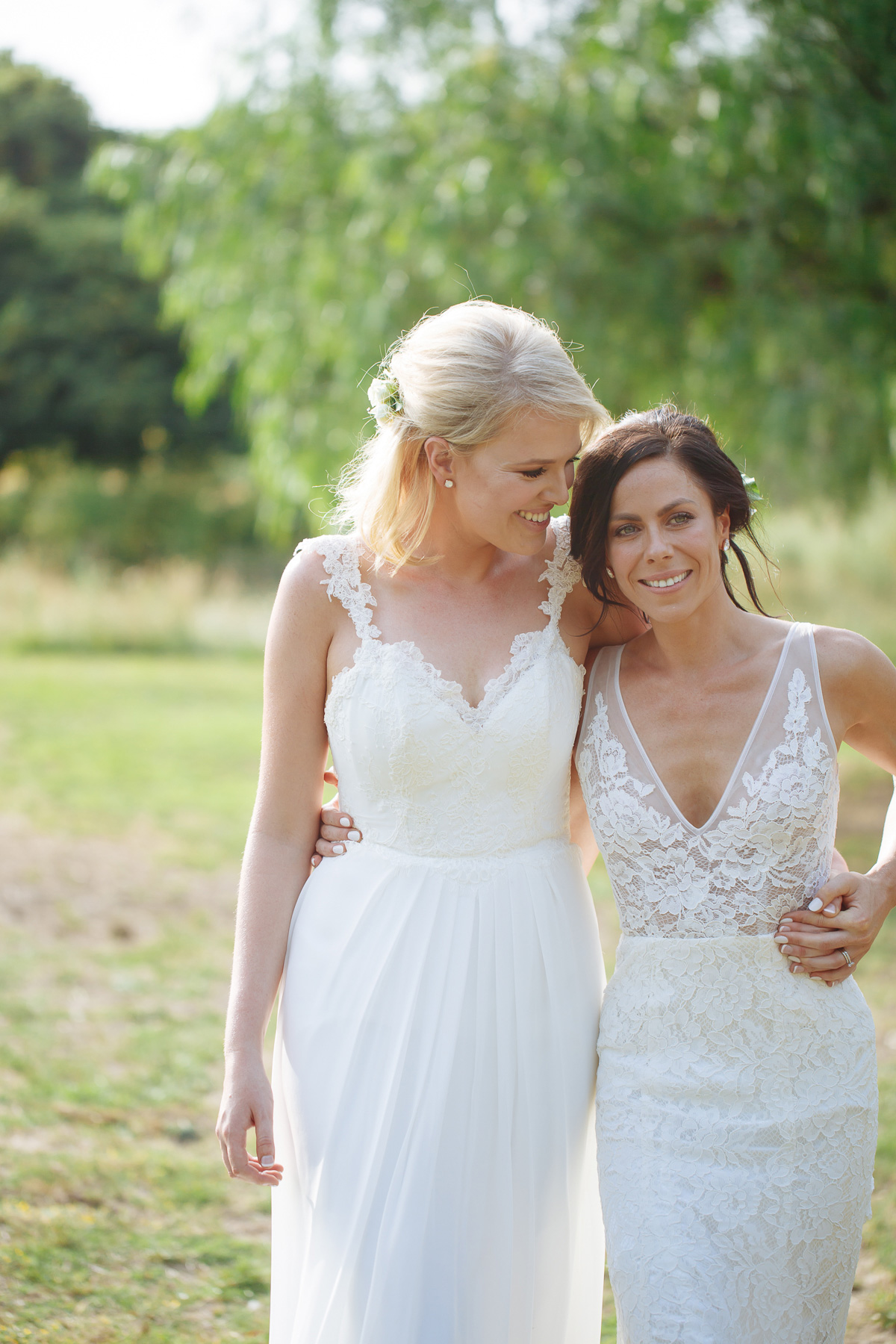 Kate (left) says she was wowed by Ashlee's beauty when meeting her in person for the first time. "Her big, beaming smile and beautiful eyes – I could hardly look at her," she says.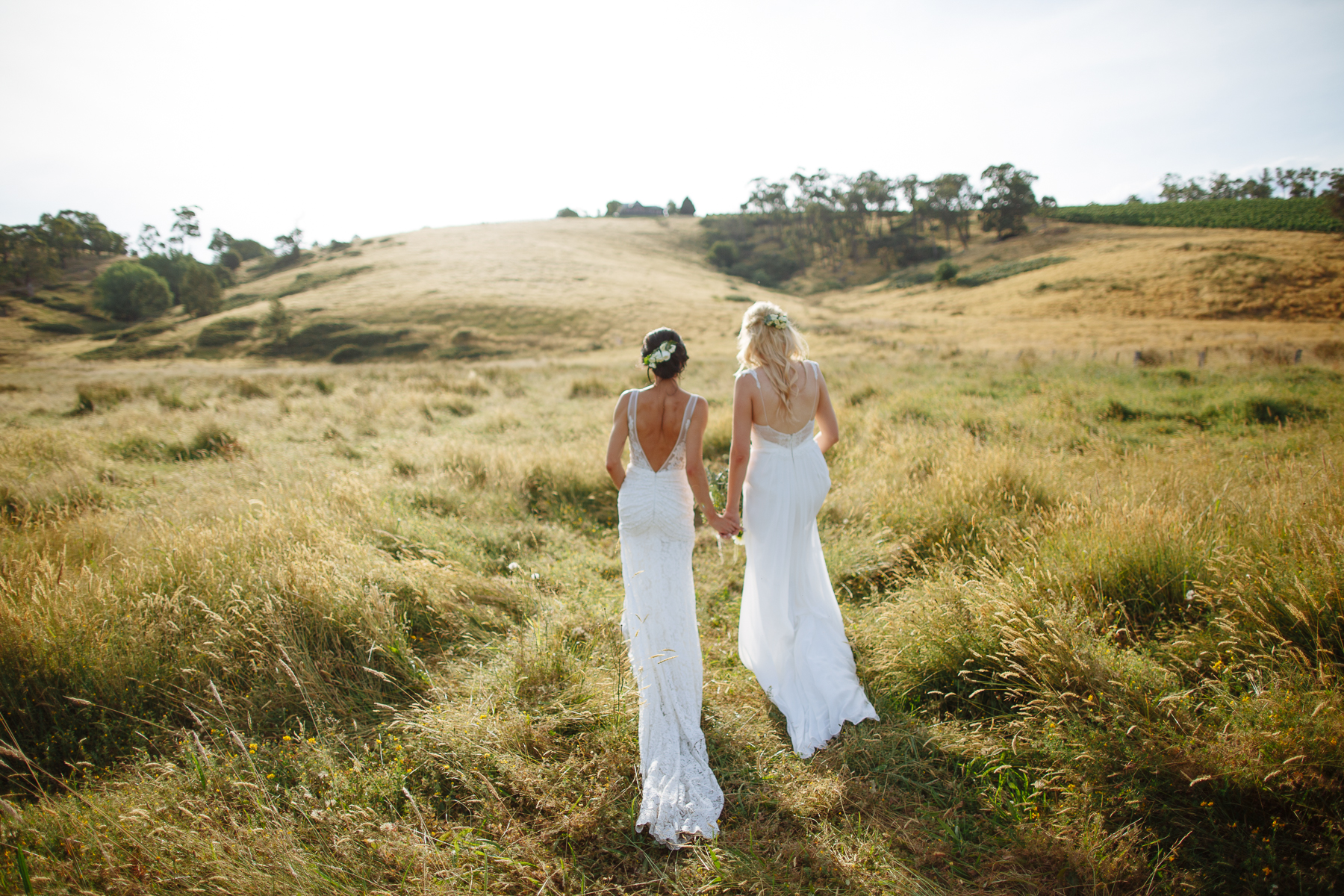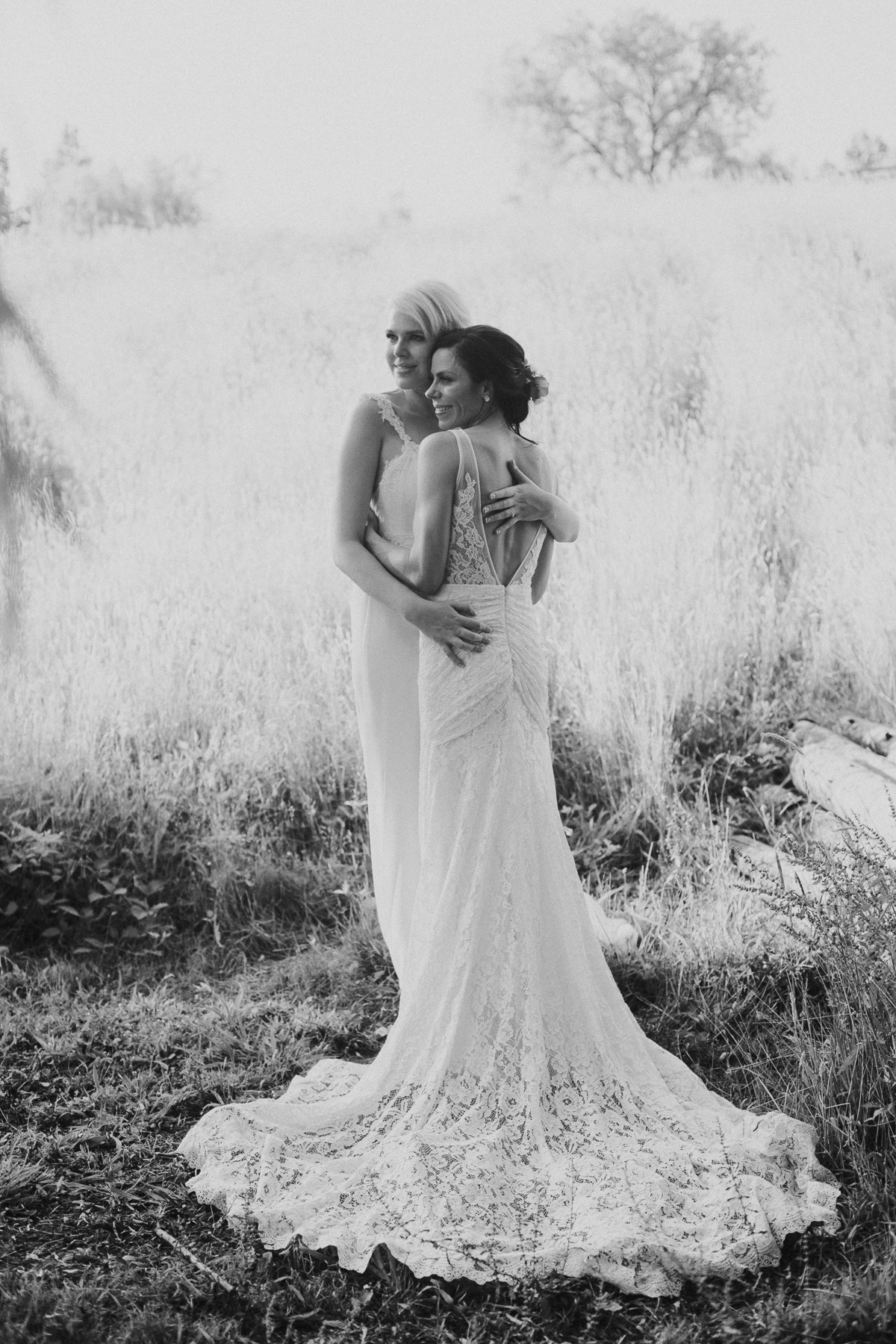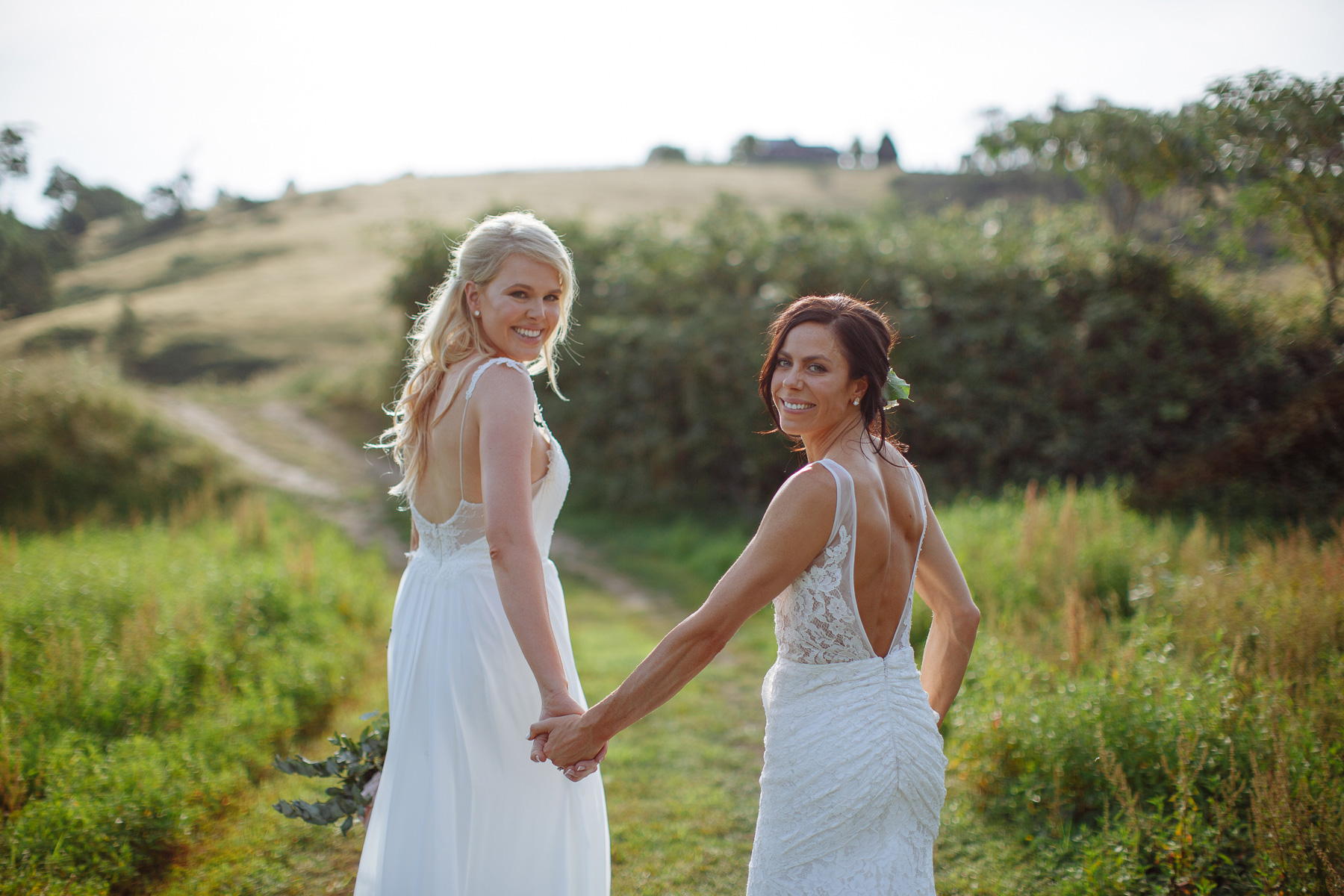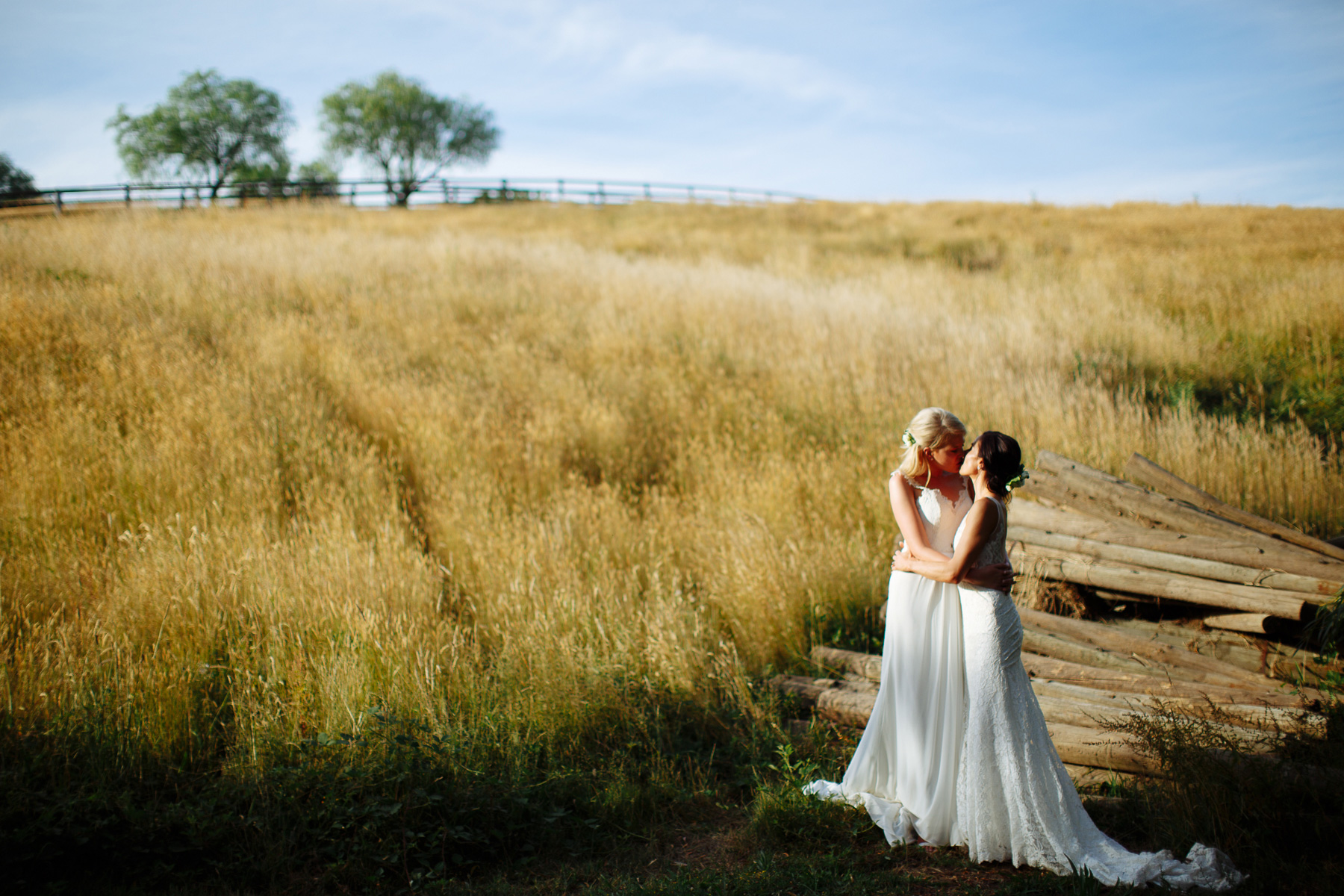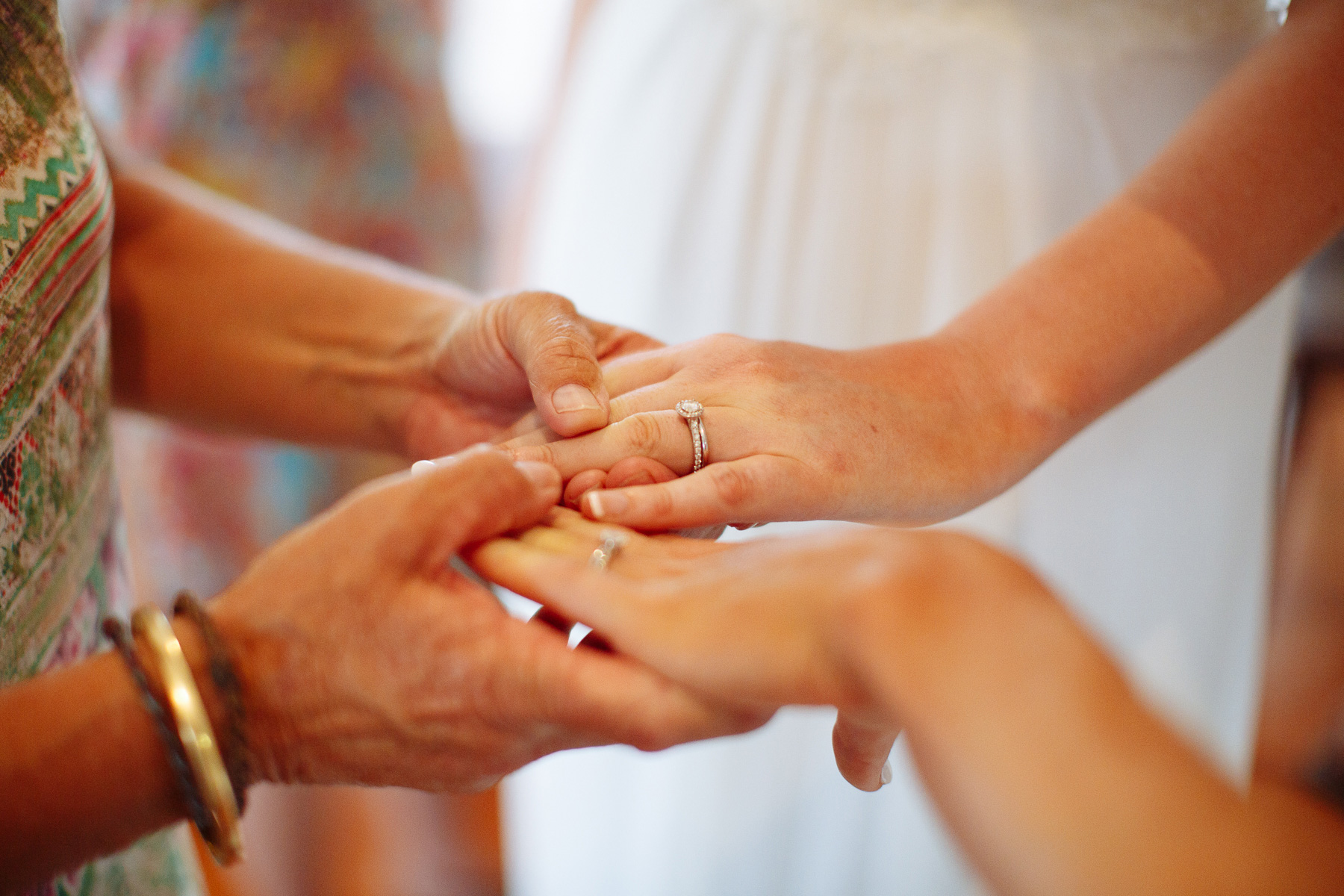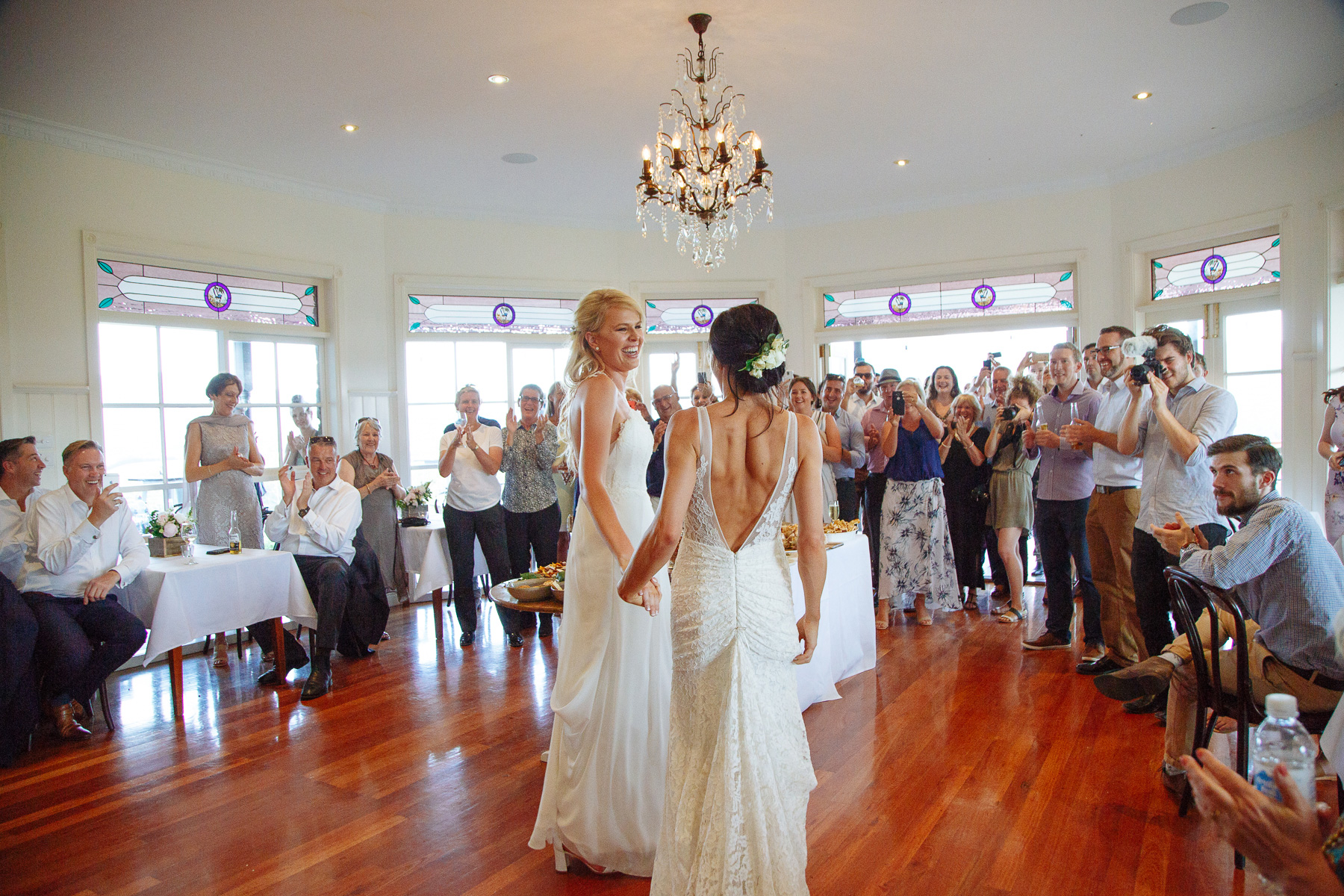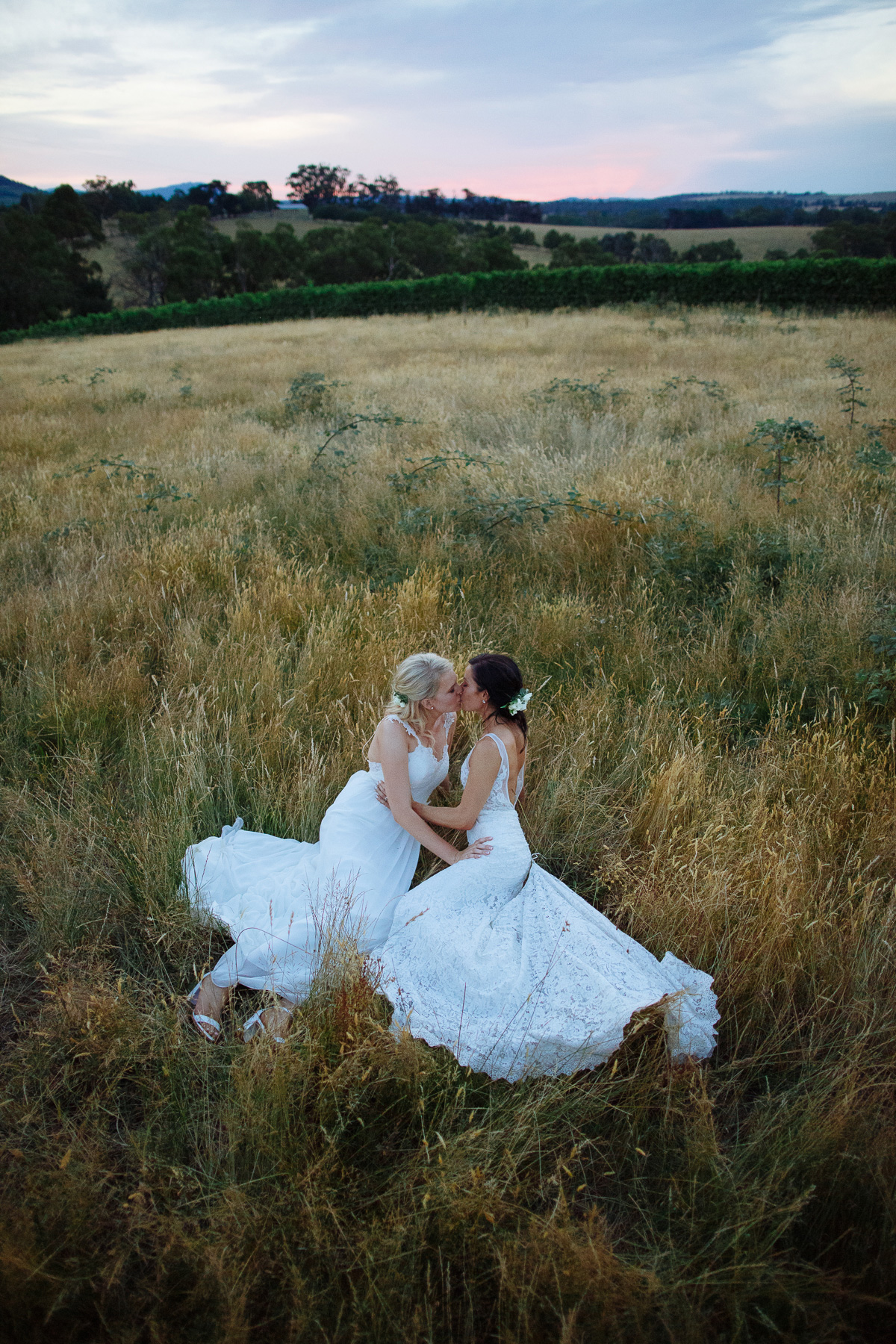 The girls headed to Sri Lanka for their honeymoon.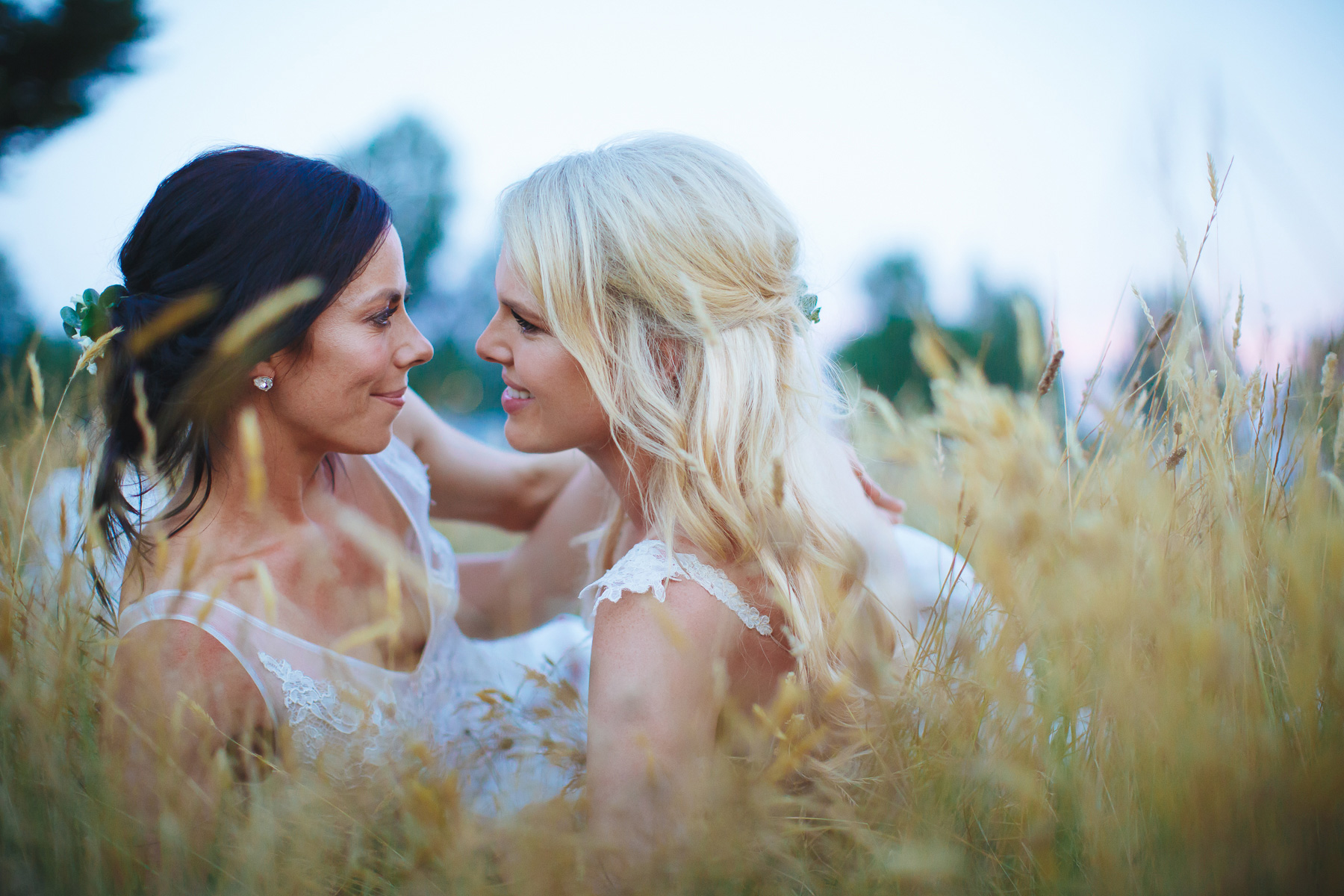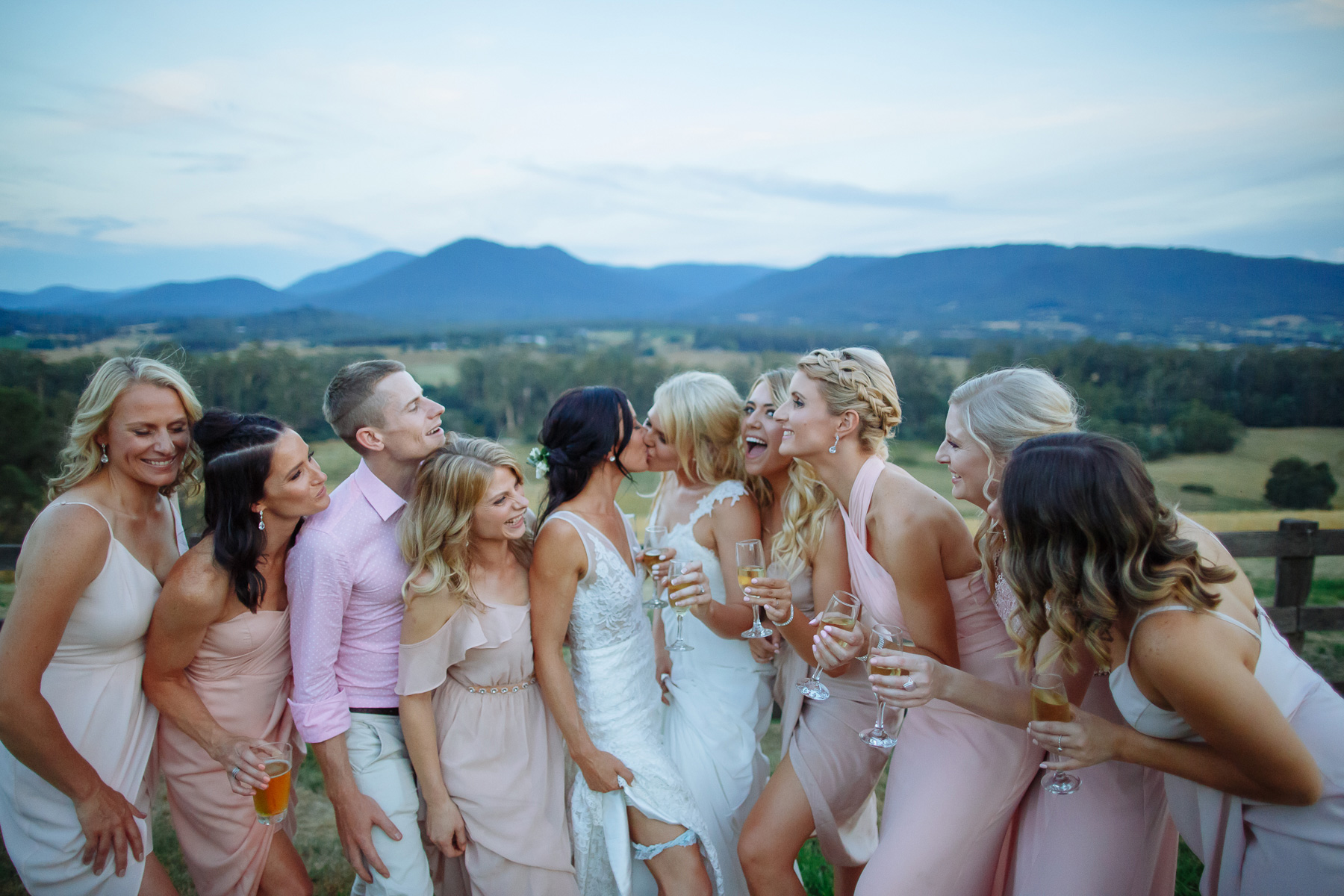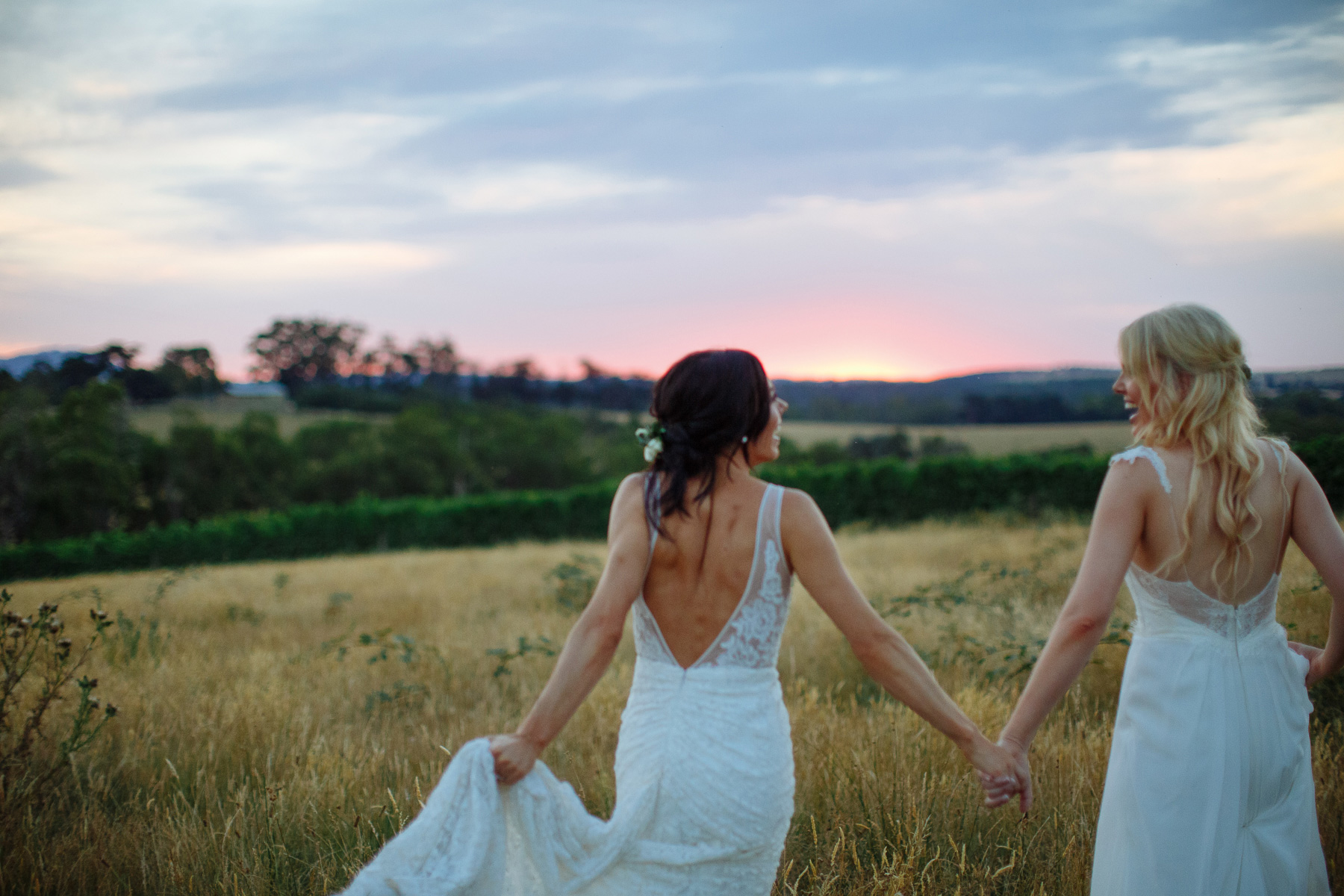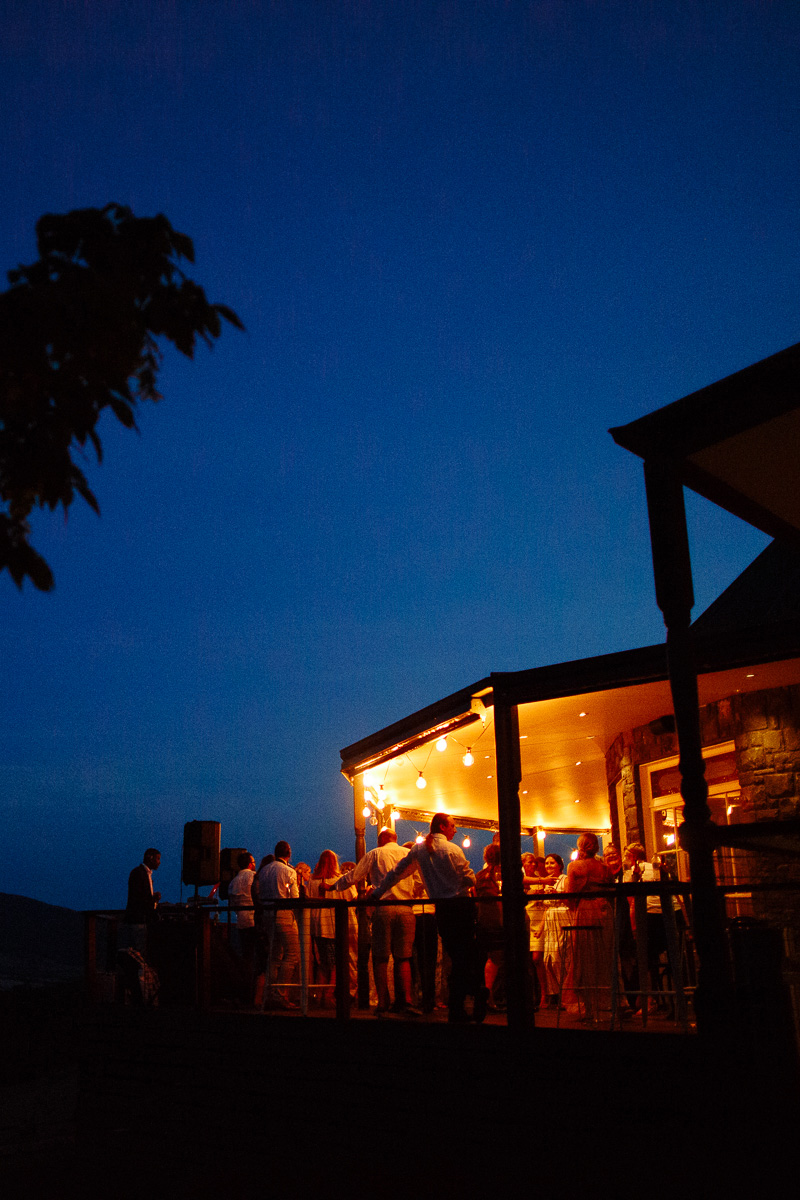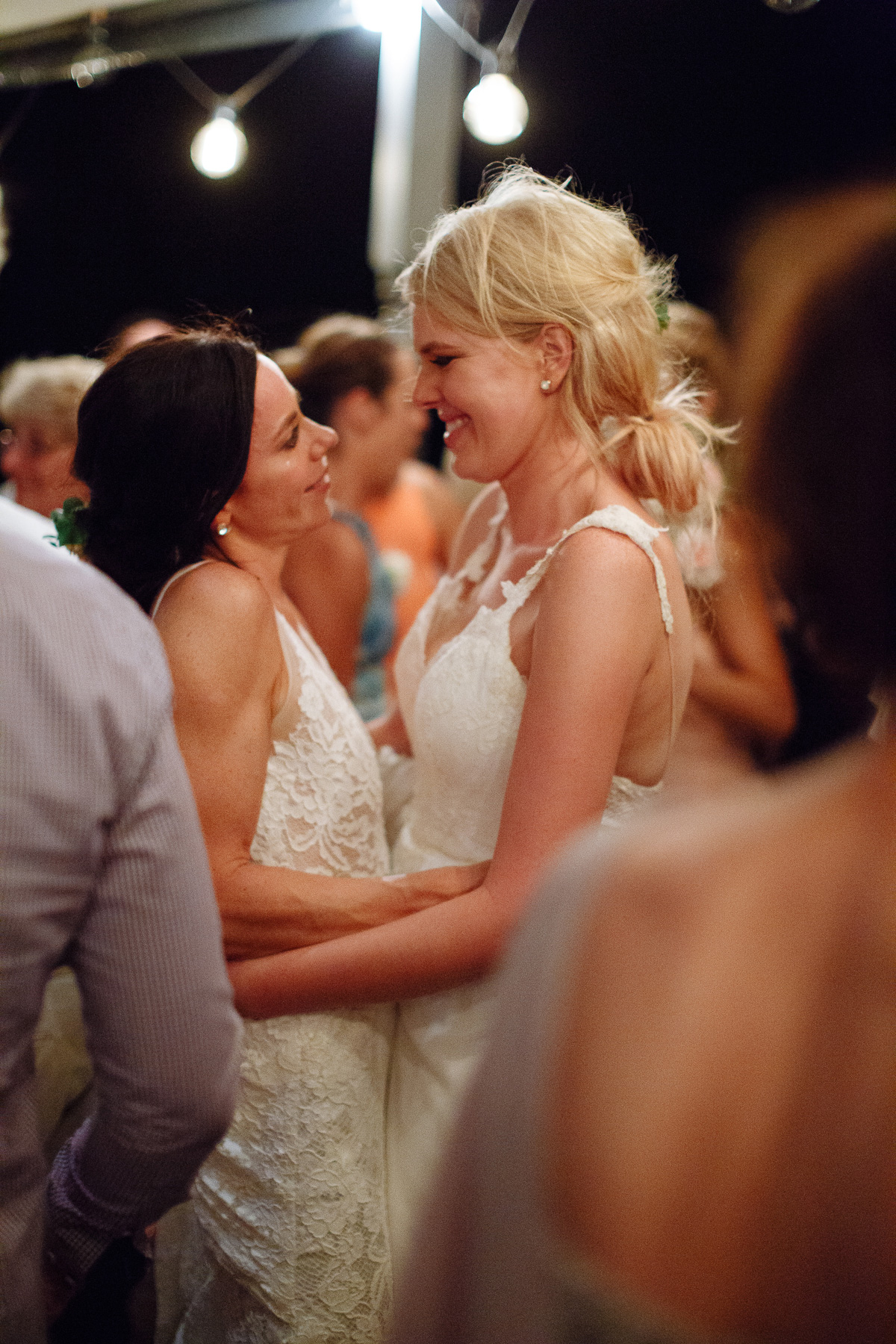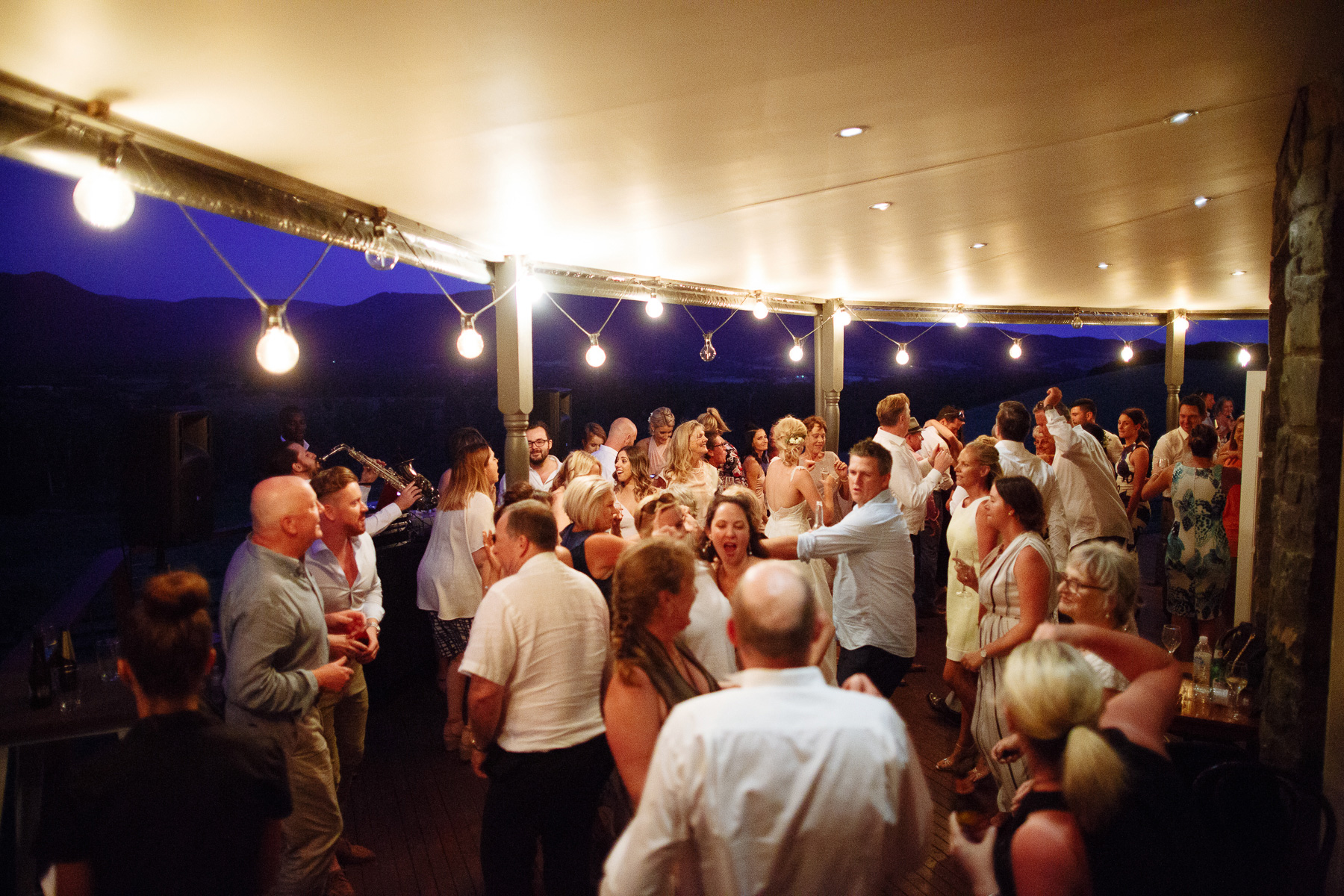 "If your venue could let you hire it longer, it could be a great idea!" says Kate. No one wanted to leave as we all wanted the night to go longer."
https://vimeo.com/199285664
Video by Zarik Films.
---

Ashlee and Kate are in the running for a luxe Thailand honeymoon with Melati Beach Resort & Spa.
---