They're aren't many newlyweds who can say they posed with a polo team on their big day, but it was all part of the celebrations for Melinda Stasiuk and David Dvorscak.
The animal lovers made the most of the location for their Werribee Mansion wedding, heading next door to the National Equestrian Centre for the shoot.
"It was arranged that we had photos with a beautiful local champion horse named Roya and the Werribee Polo team," Melinda, 27, says.
"Werribee Mansion was the perfect venue for photos and reception with historic elegance complemented by the beautiful surrounds of nature, greenery and gardens."
The year before, David, 28, popped the question while the Melbourne couple were on a day trip to Lorne with their 'boy' Archie, an 18-month-old Weimaraner.
They wed on April 1, 2017 in front of 120 guests at Newman Chapel, The University of Melbourne, before heading to the historic mansion for their reception at The Refectory Werribee Park.
The bride says working well together helped them create their perfect day.
"Together, we designed and hand made the all the decorations including the invites, name menu cards, table chart and decorative signs themselves giving the whole wedding a more personal touch," Melinda says.
"In just seven months we worked hard as a team and can look back proudly and say our day reflected us in every way. The room was filled with, love, warmth and genuine happiness."
Photos courtesy of The White Tree.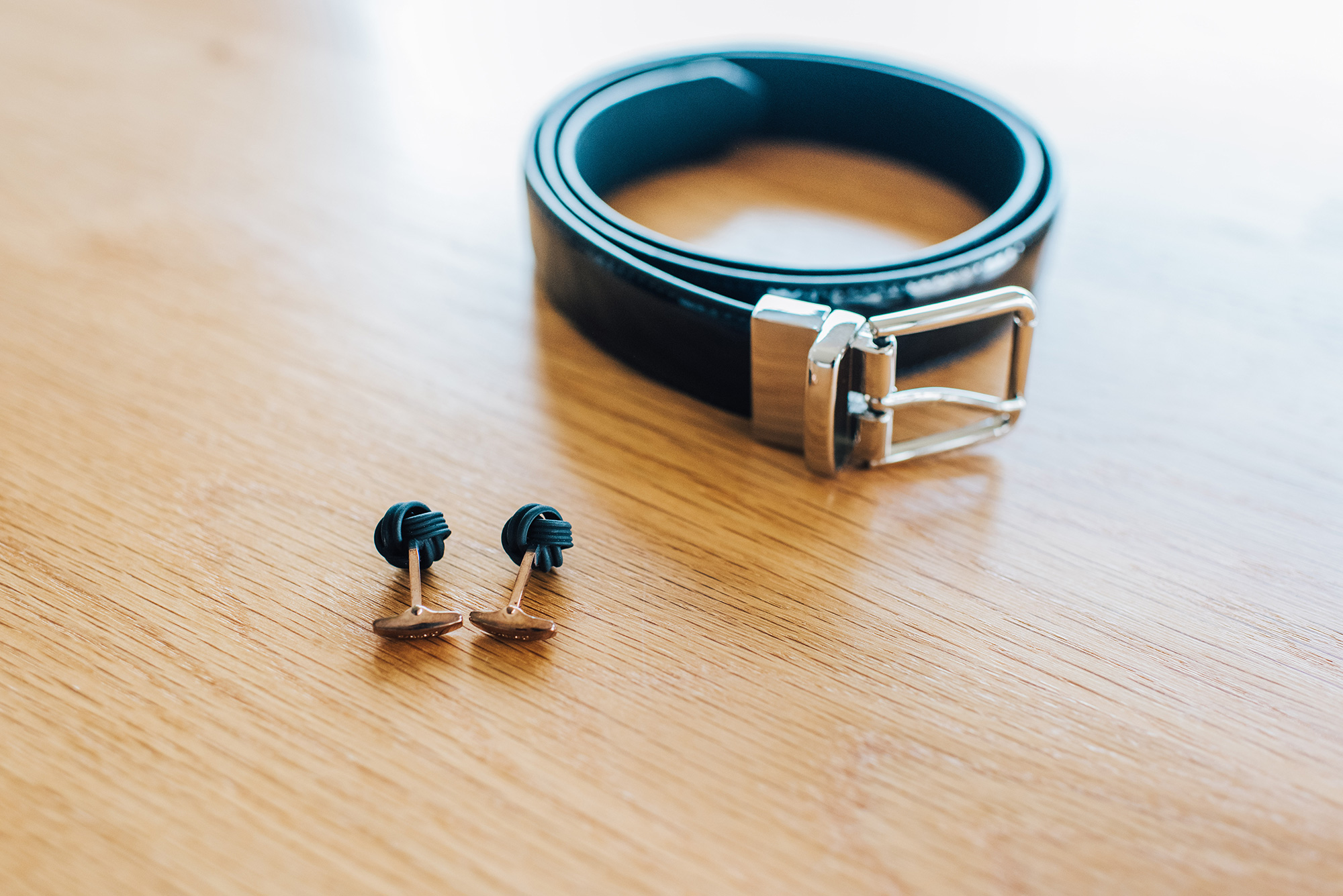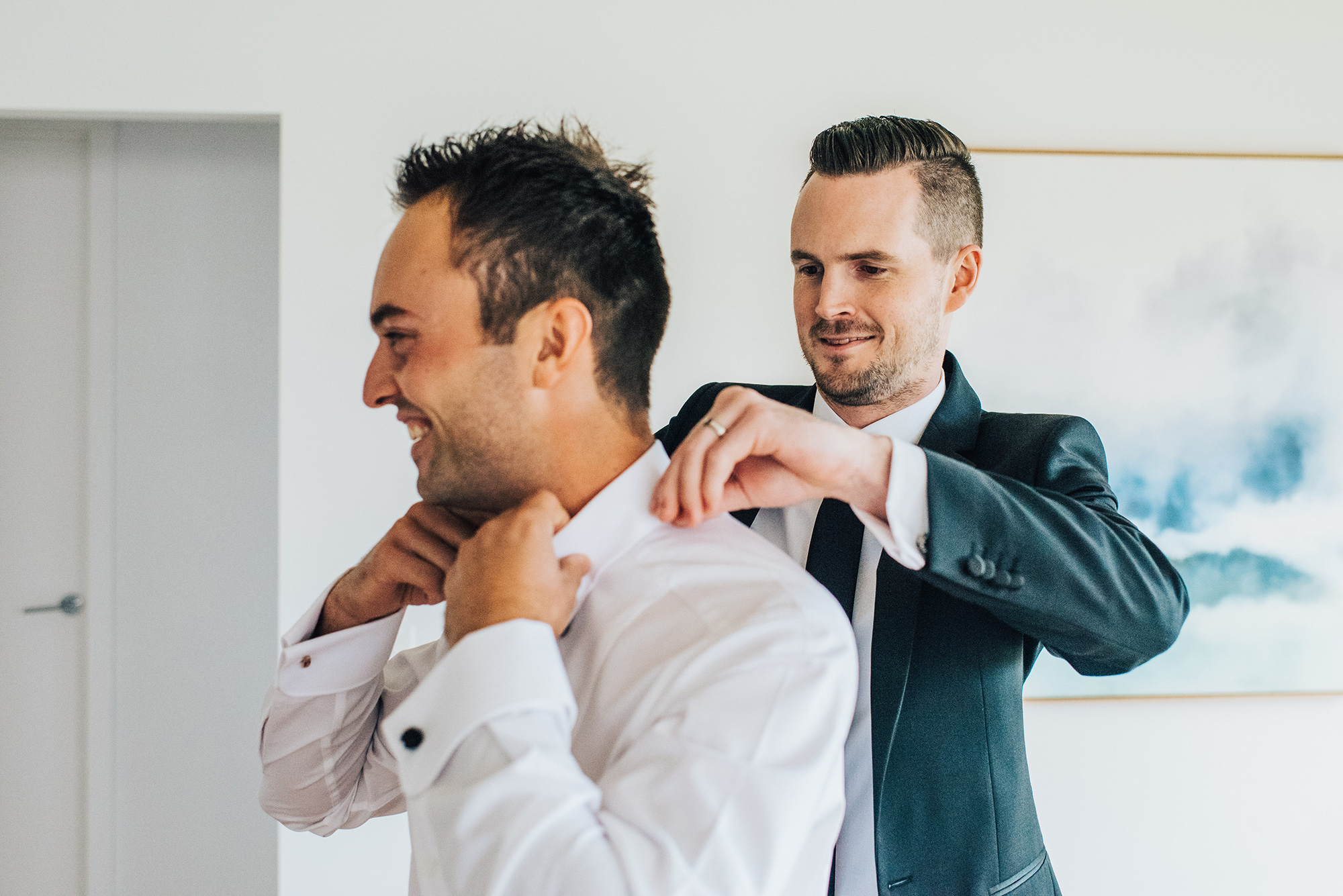 David and his groomsmen were dressed in black tie by Ferrari Formalwear and Bridal.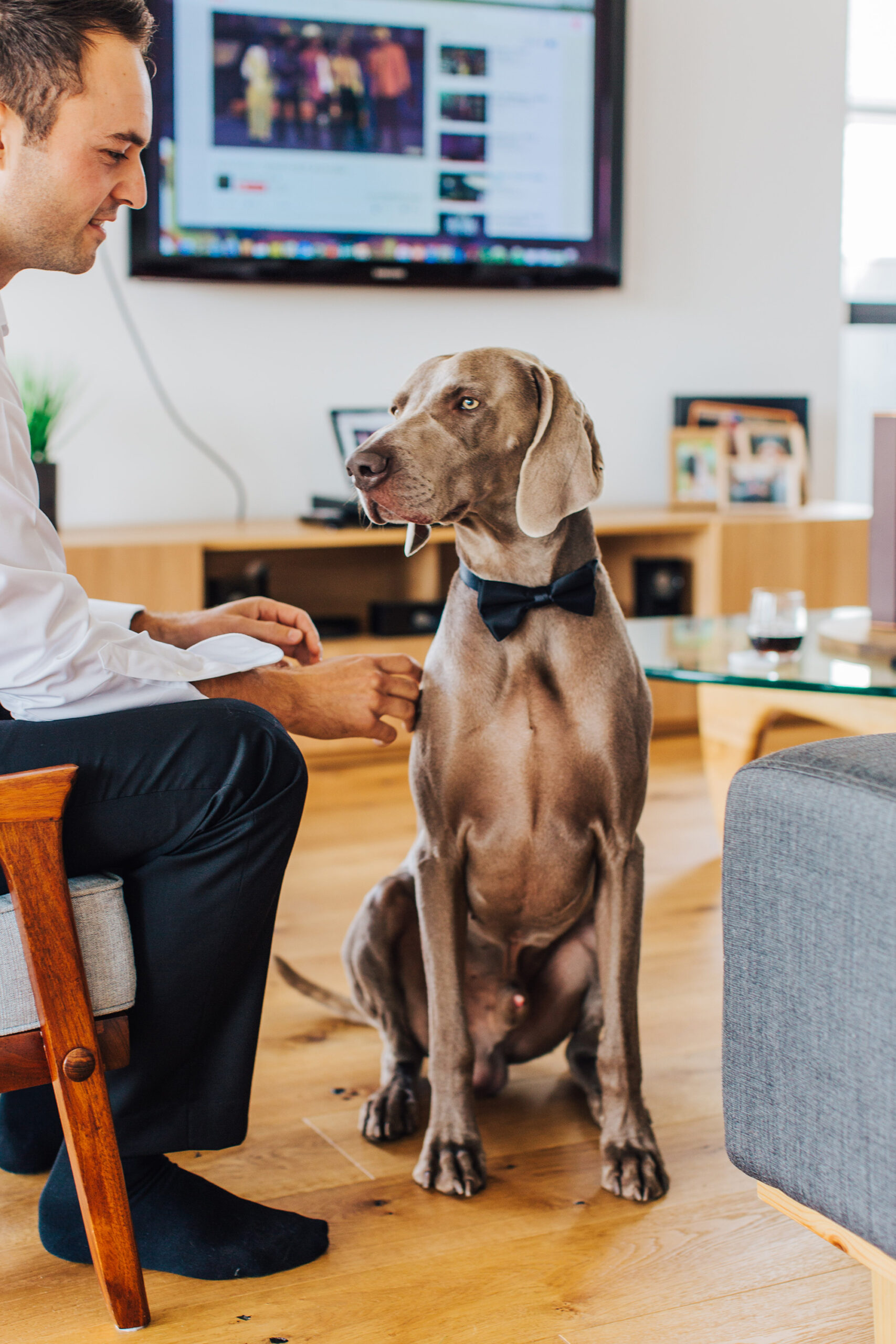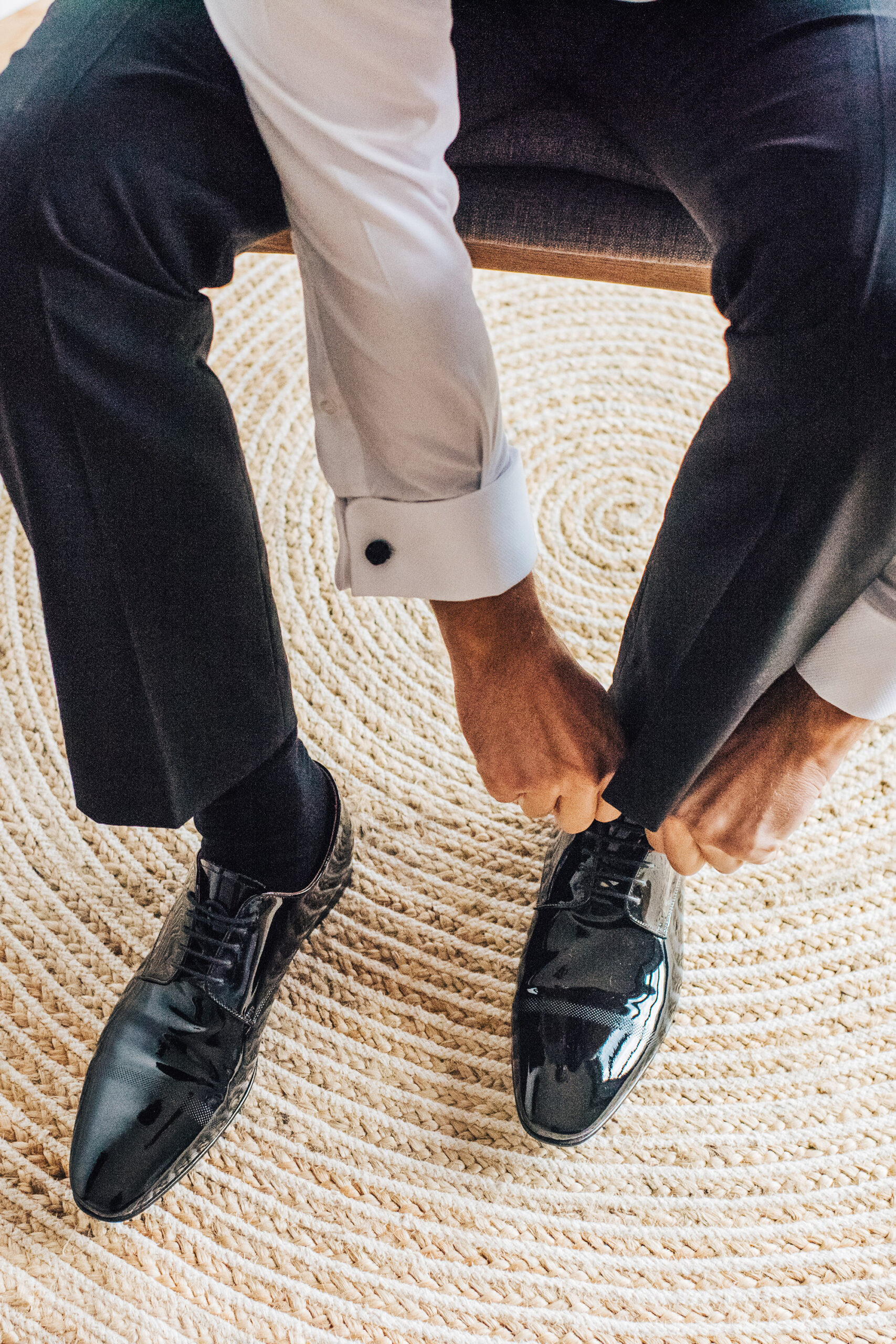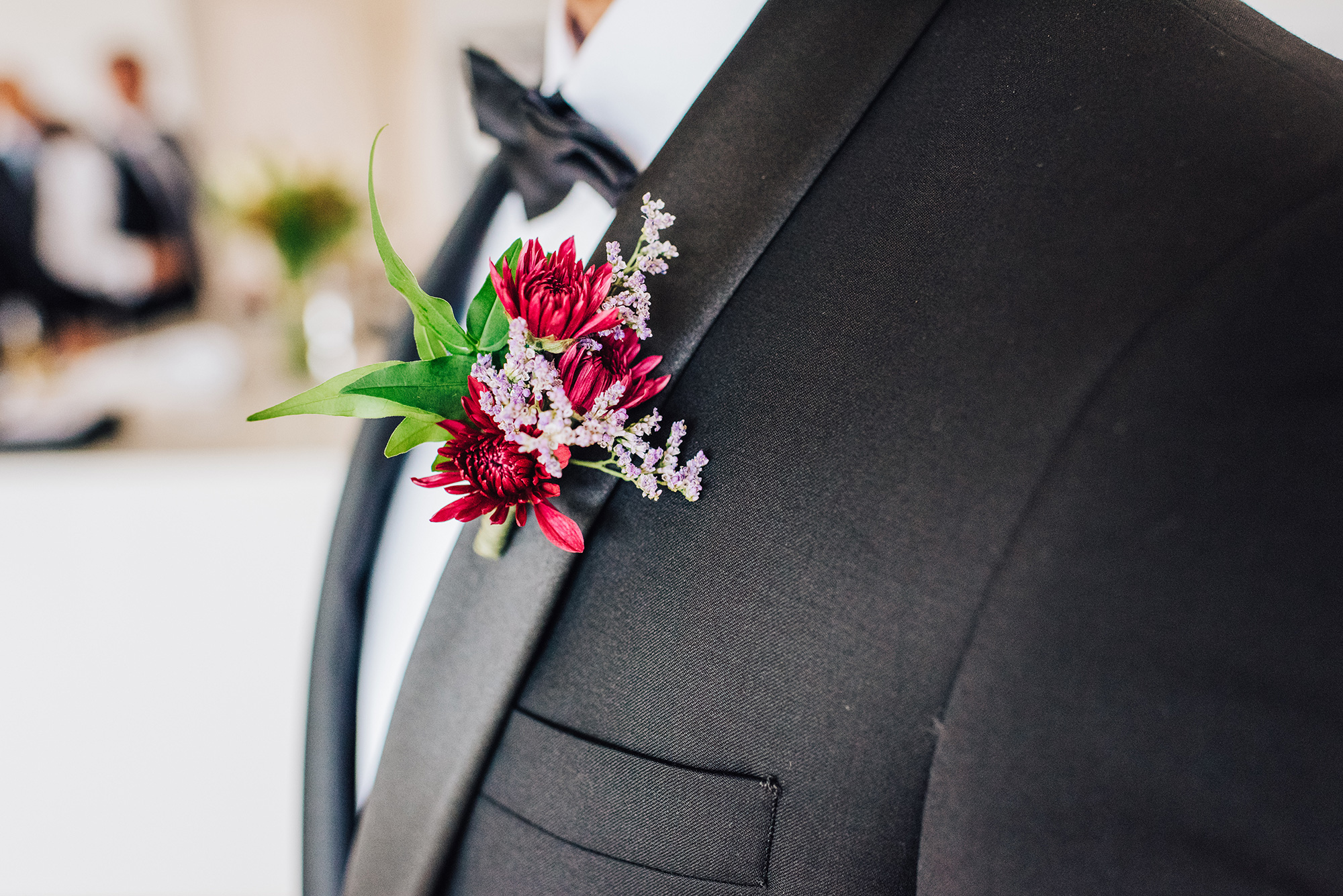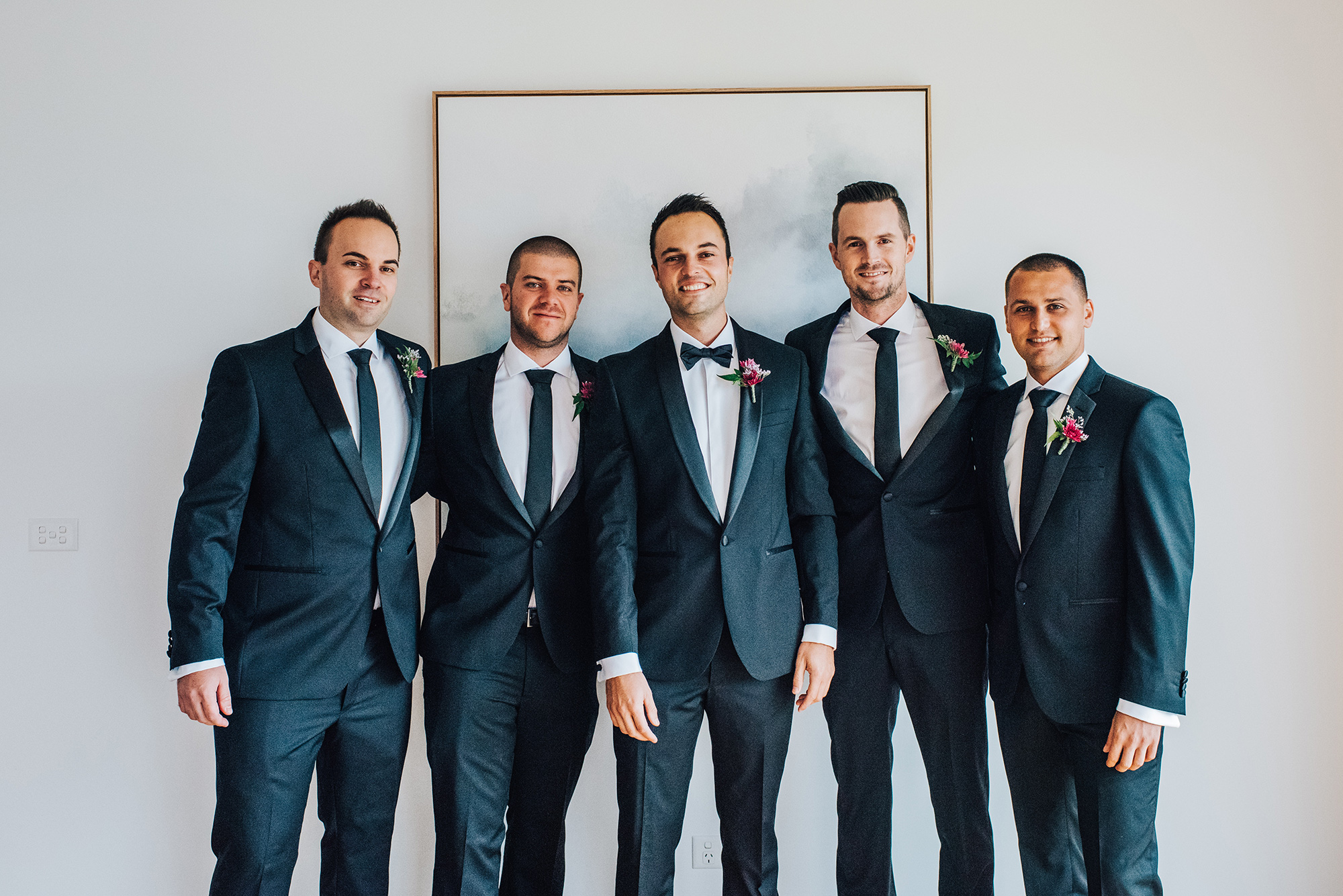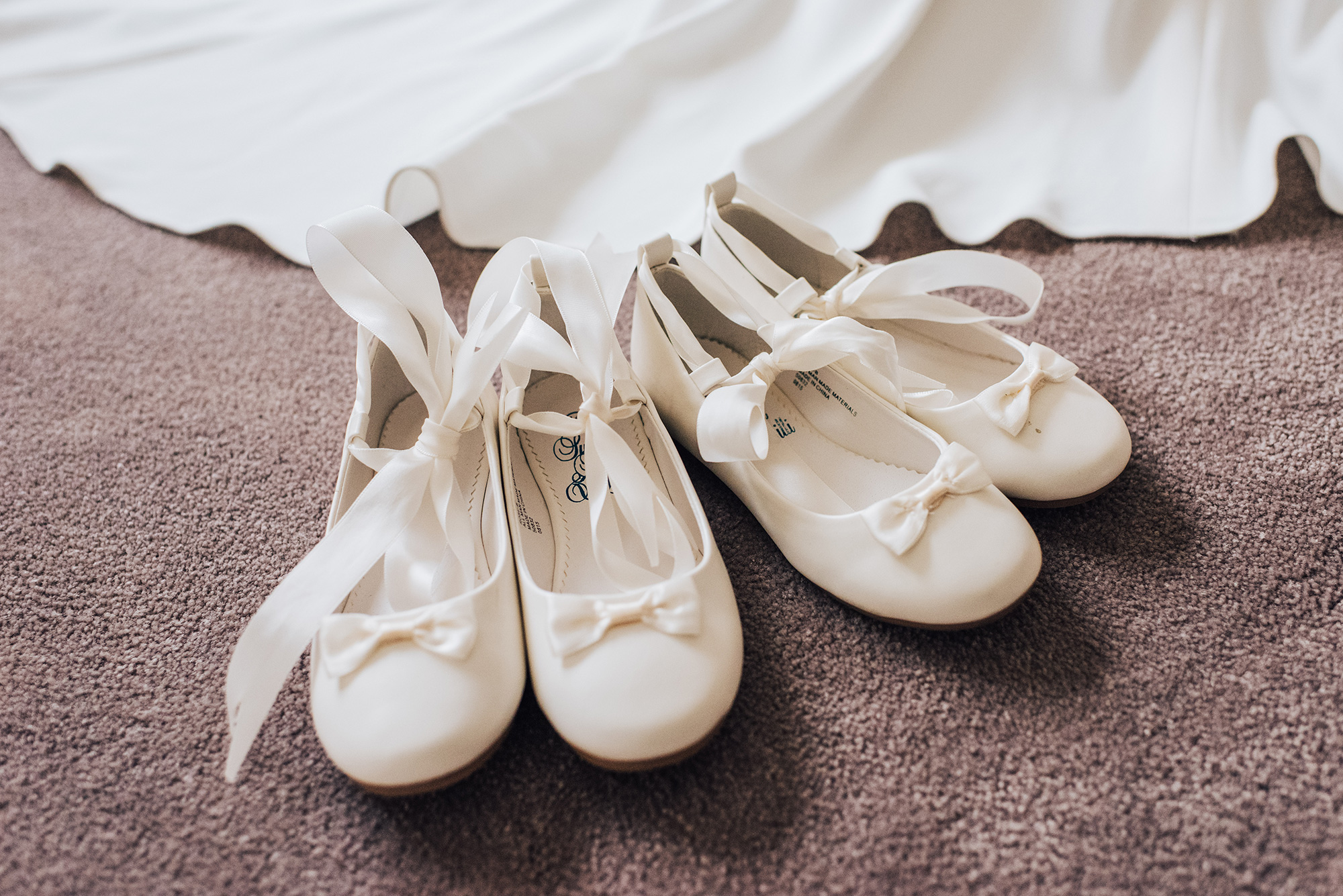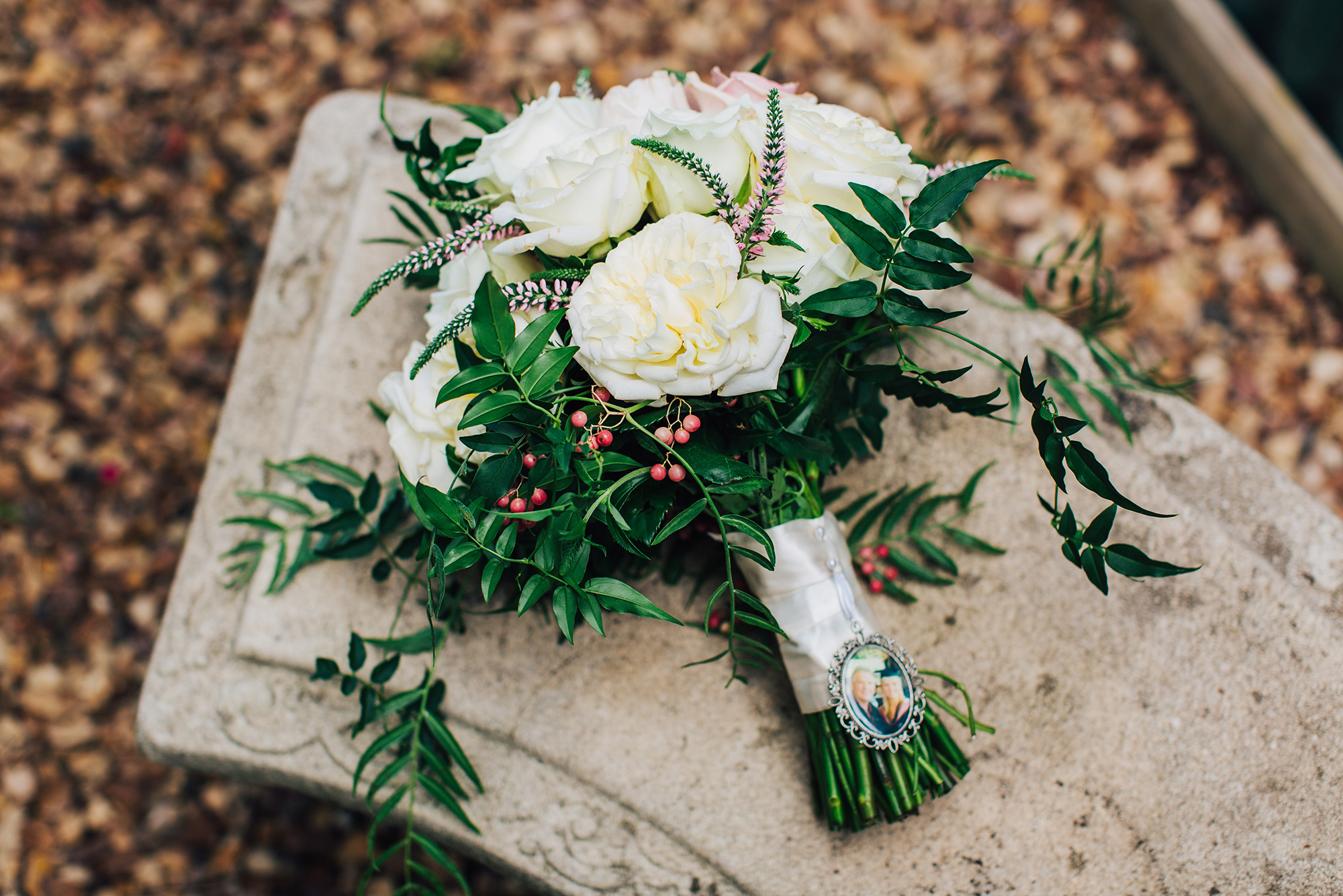 Having lost her dad to a rare neurodegenerative disease seven weeks after David proposed, Melinda carried a photo of him on her bouquet. "Walking down the aisle without him was a difficult task," she says. "We were blessed that we could have photos at The Refectory just before he passed so he could see me in my wedding dress."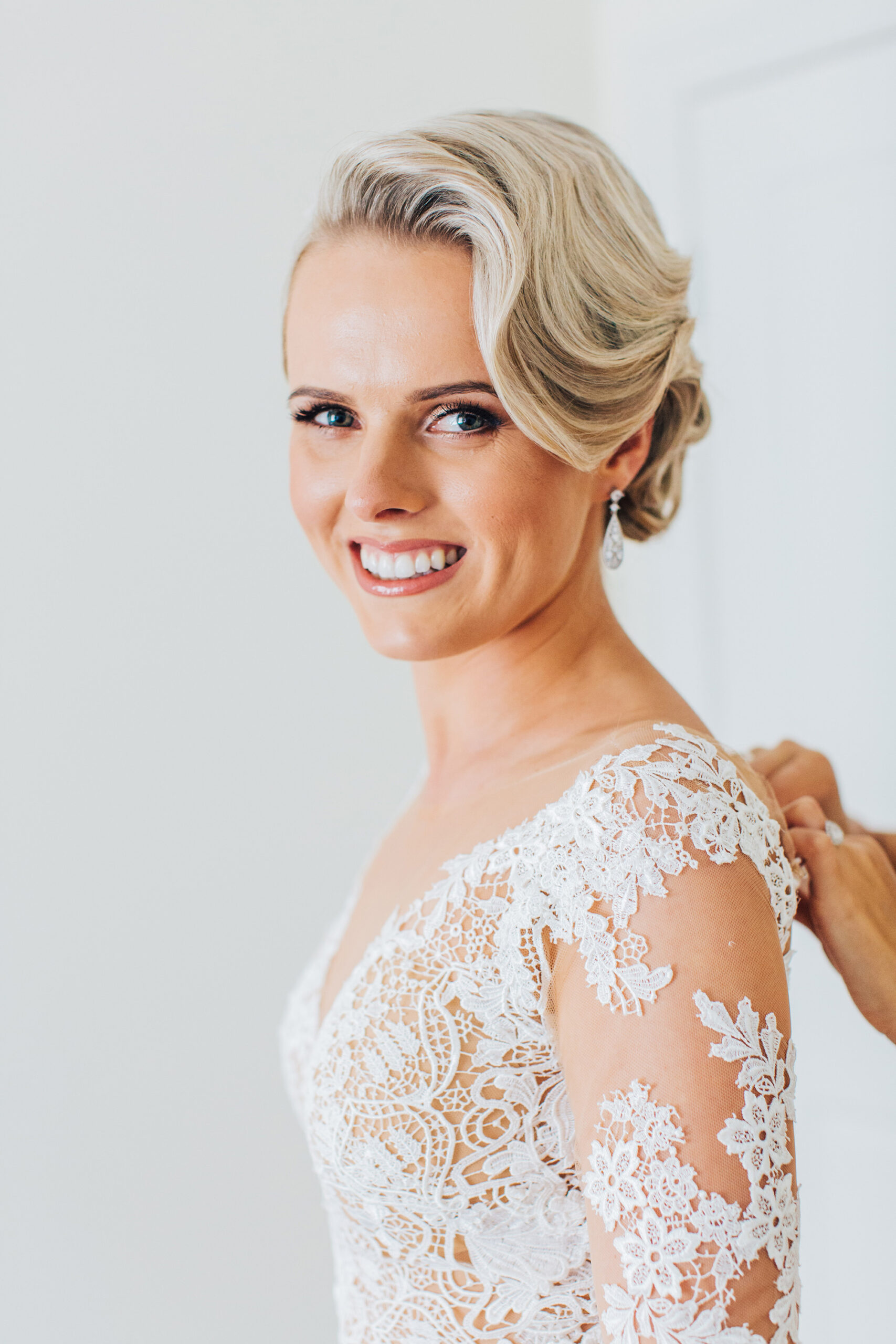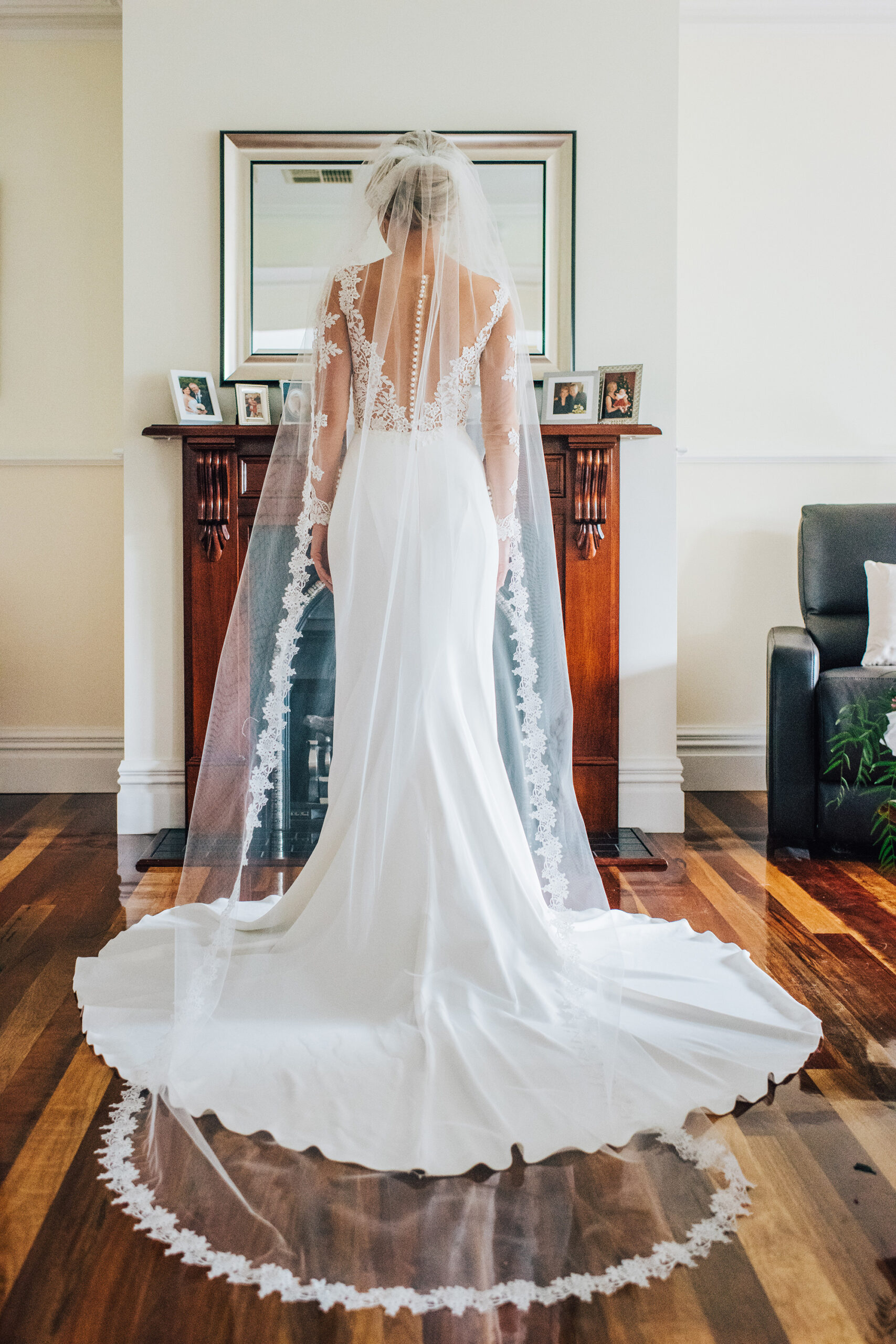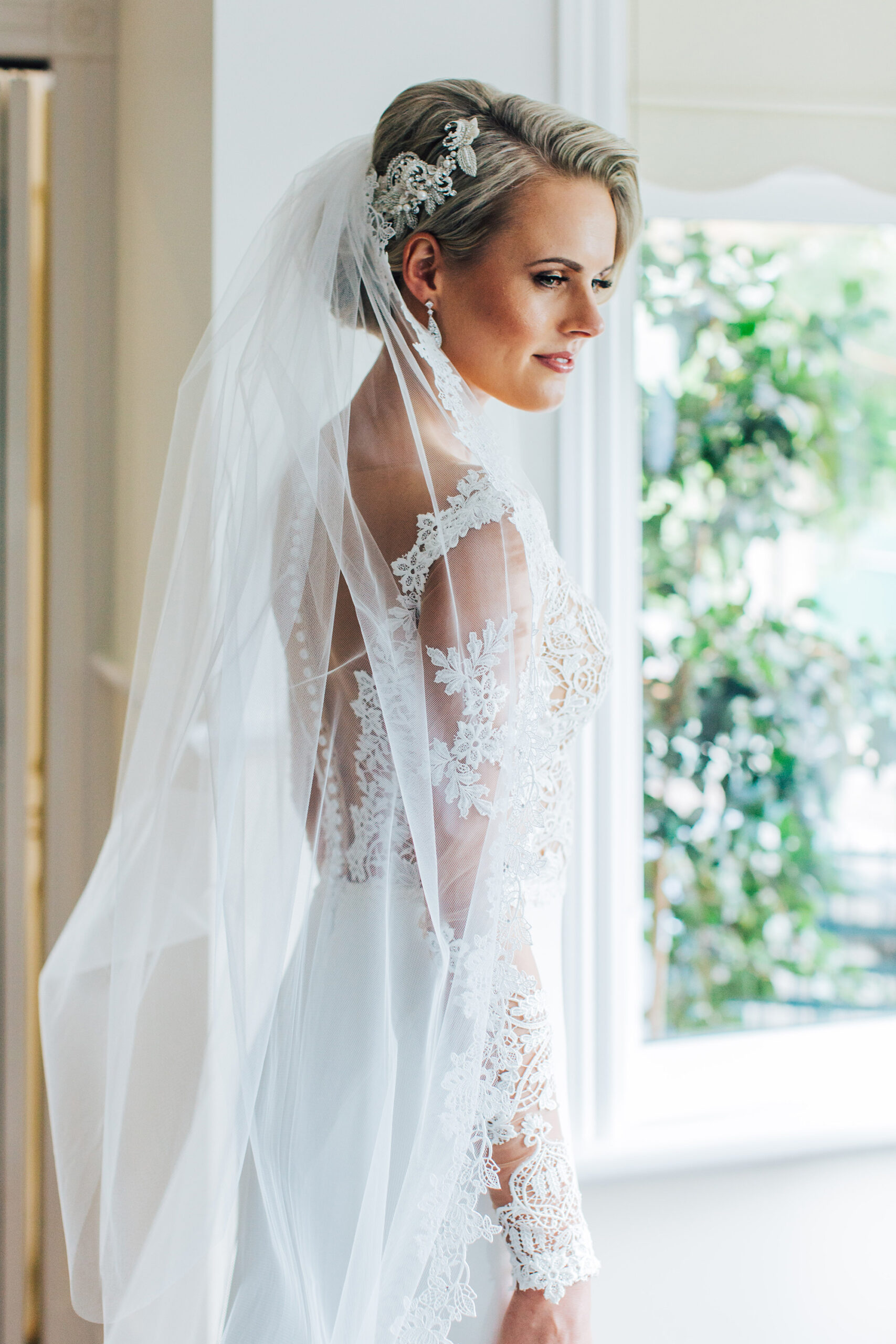 Melinda wore a stunning long sleeve lace wedding gown from Fairytales Bridal Boutique. "It was carefully redesigned to fit like a glove by a very talented seamstress in the store," she praises.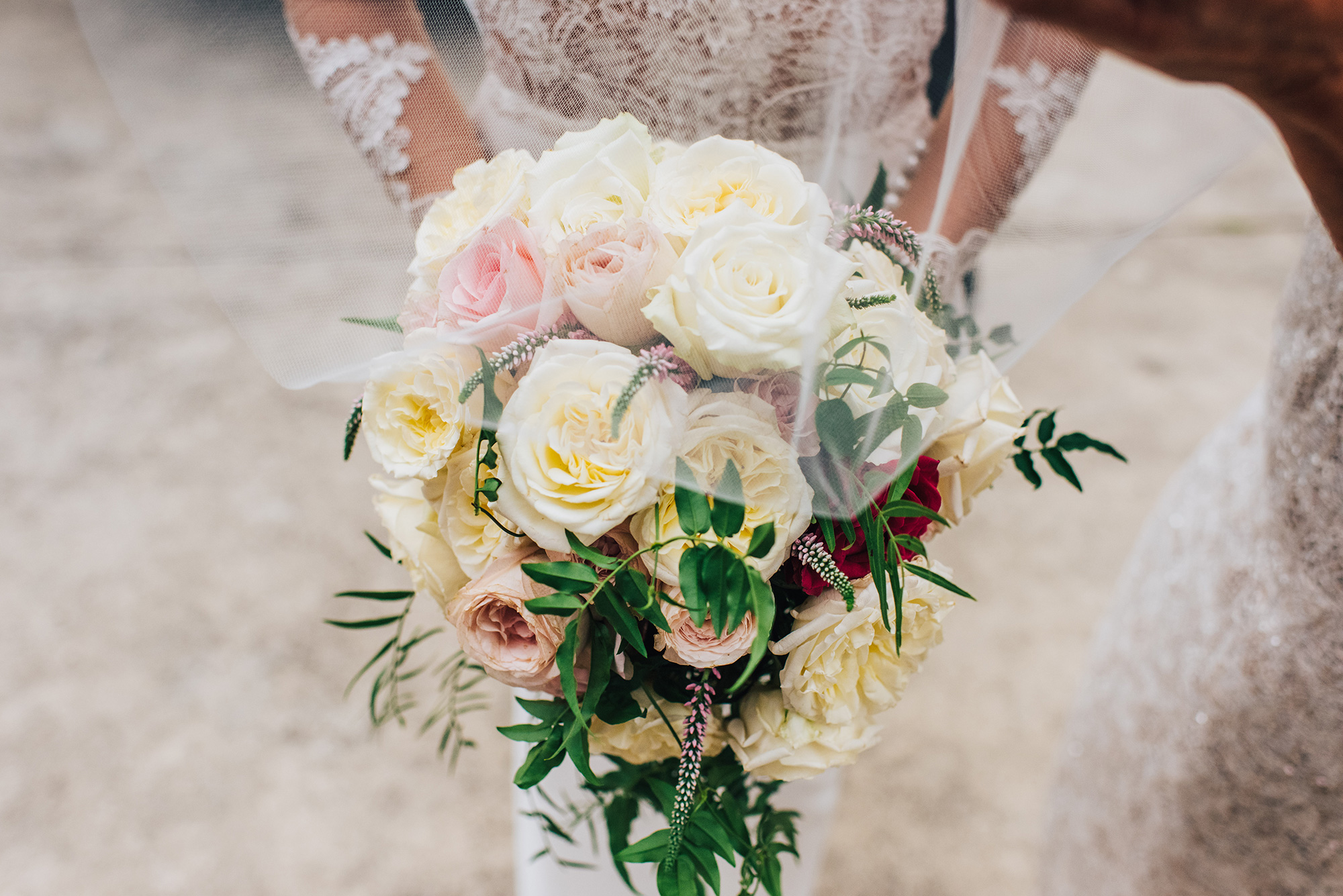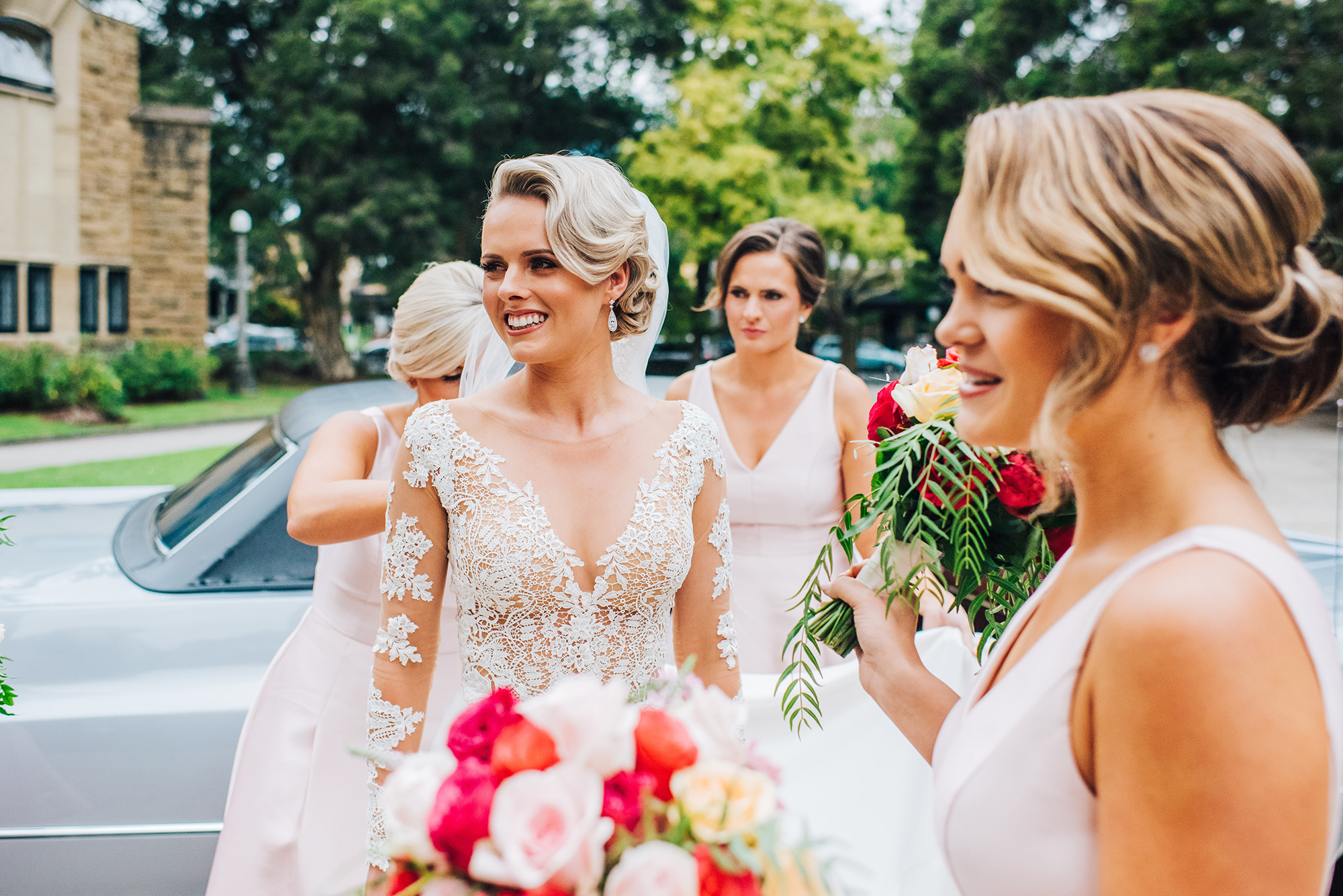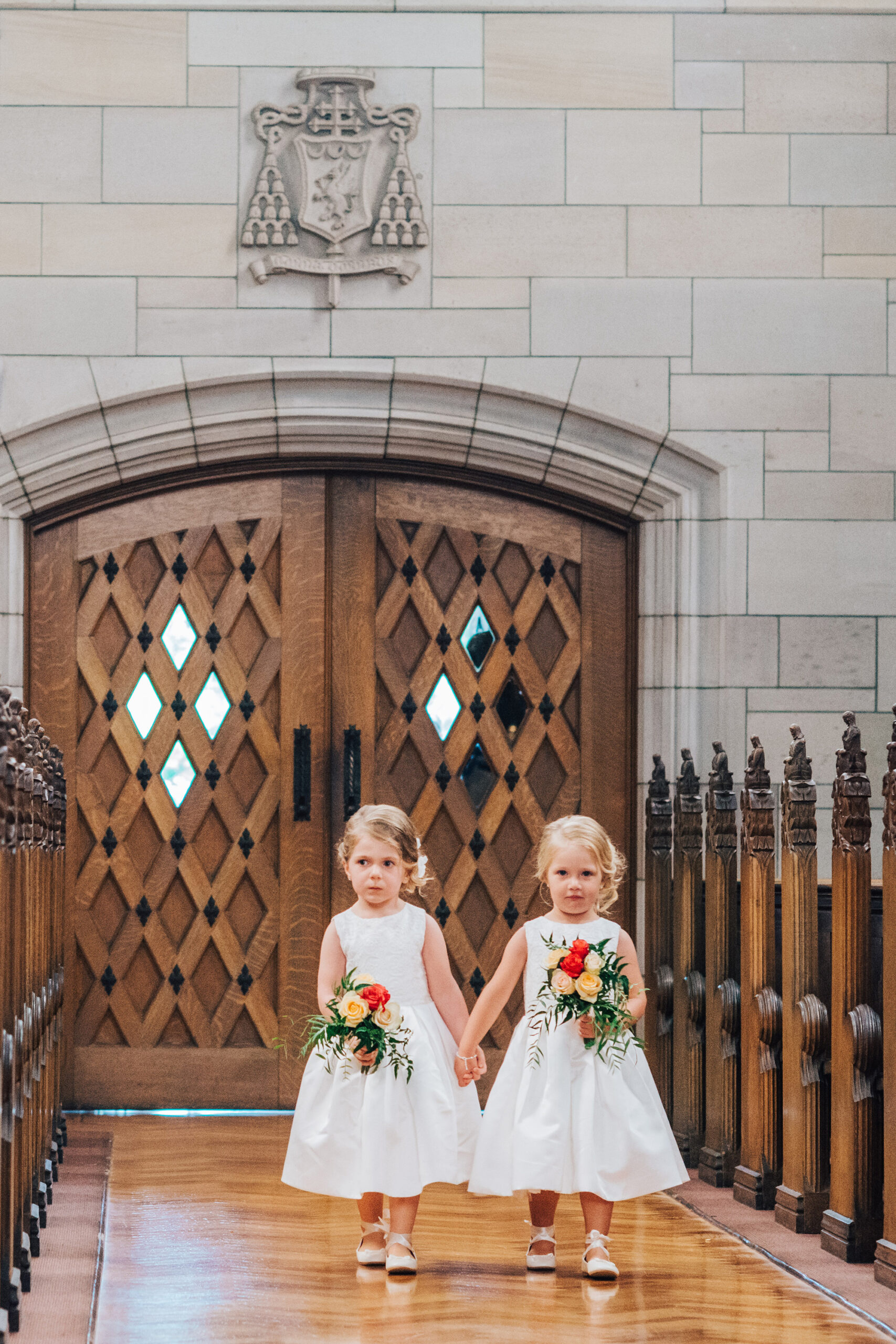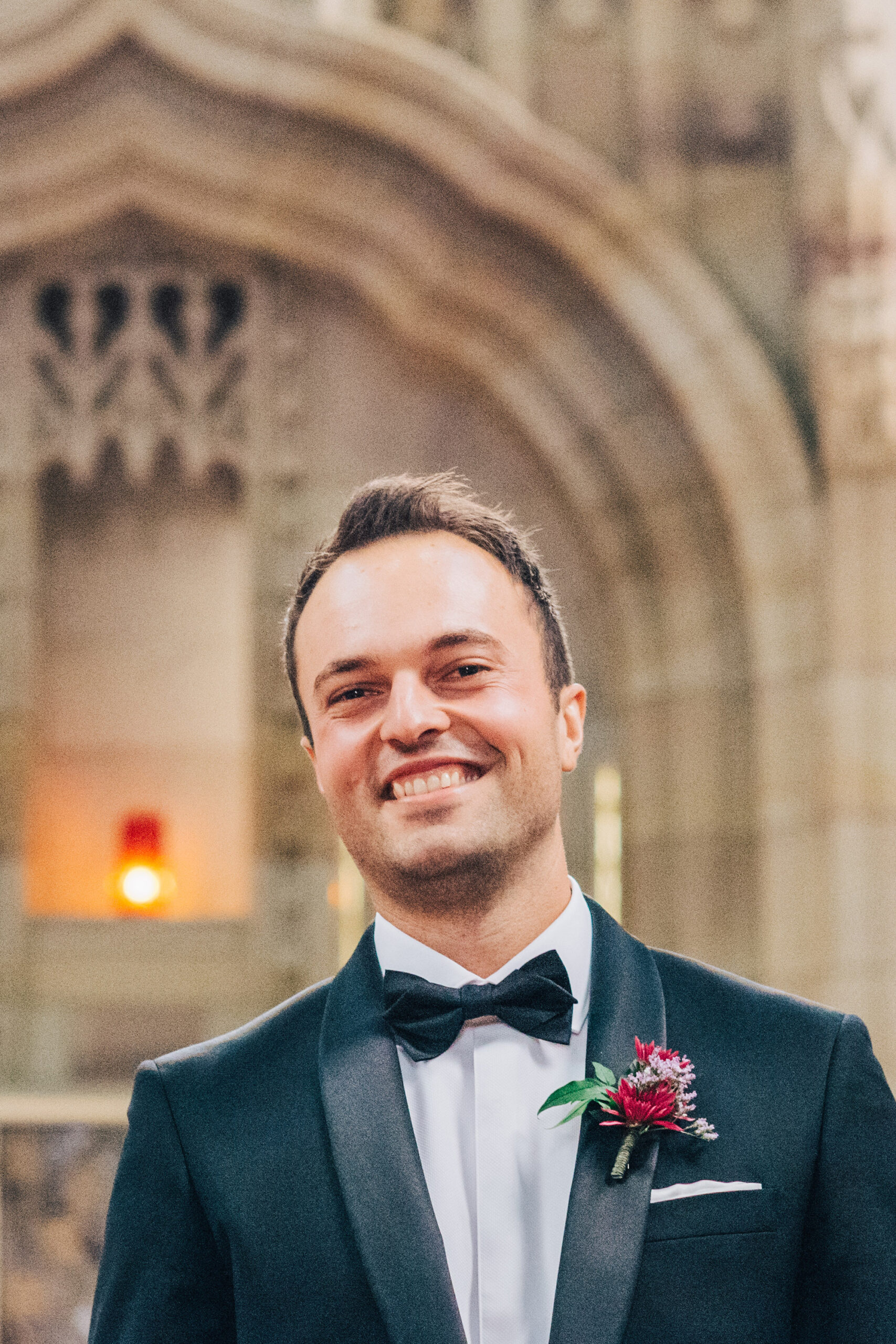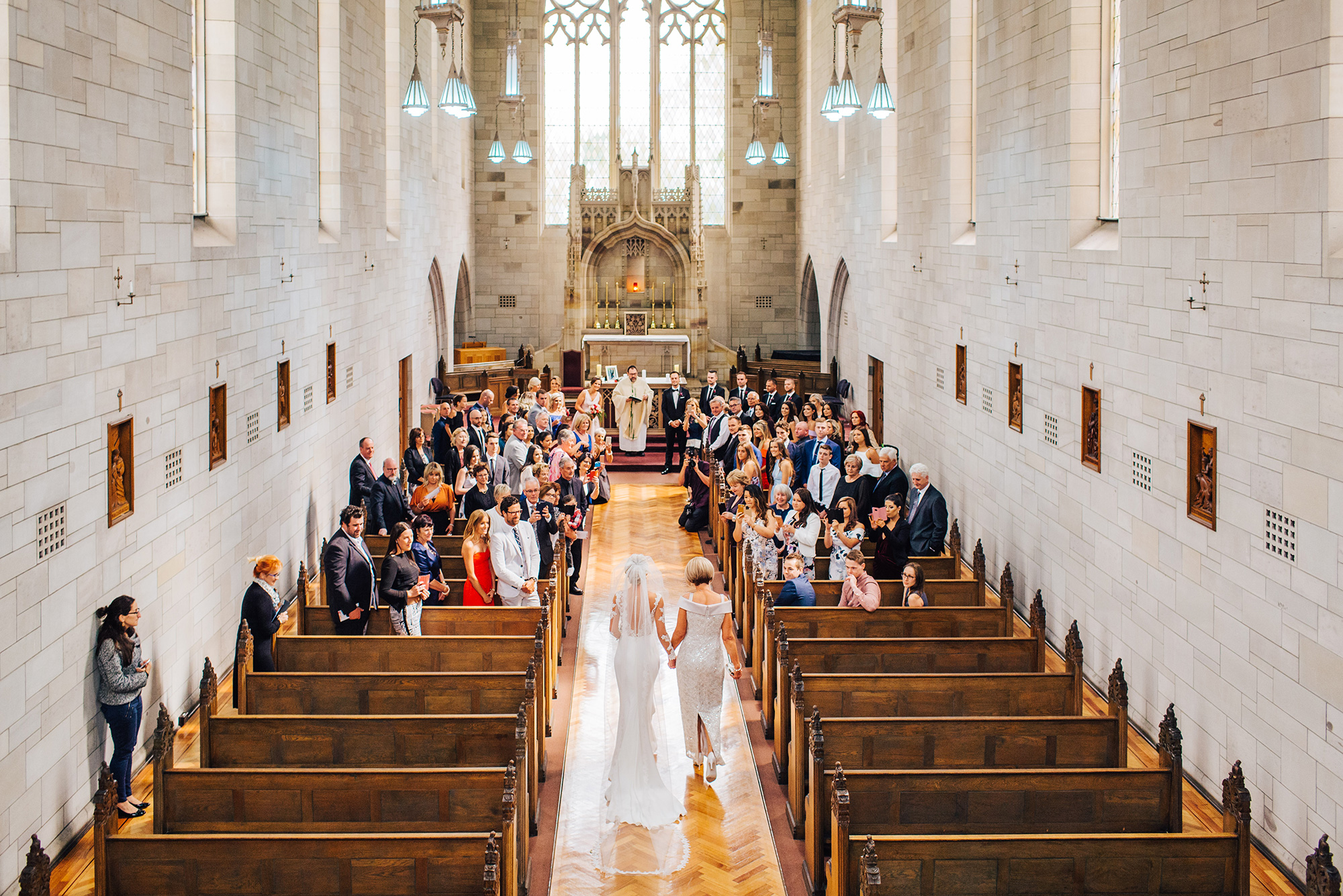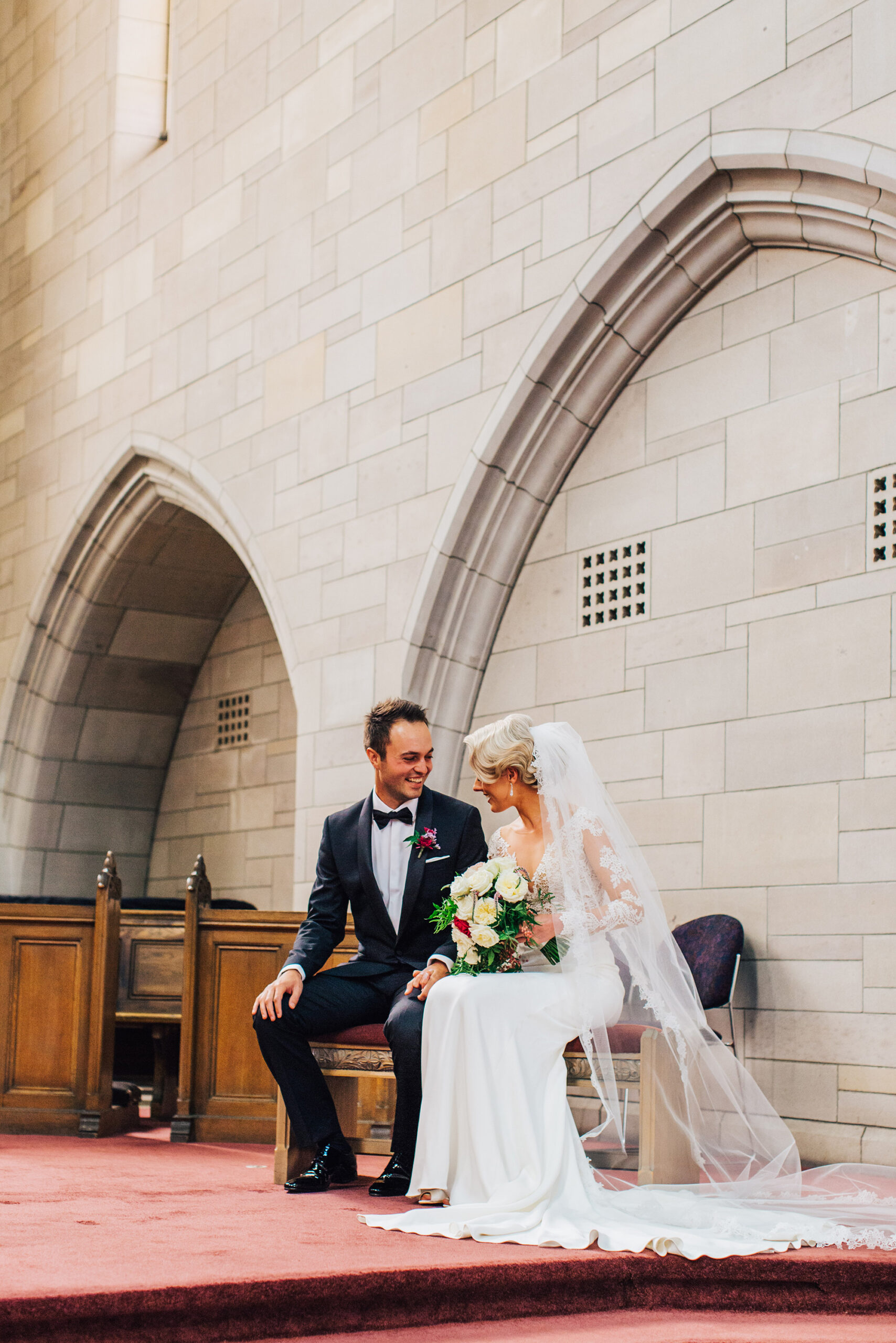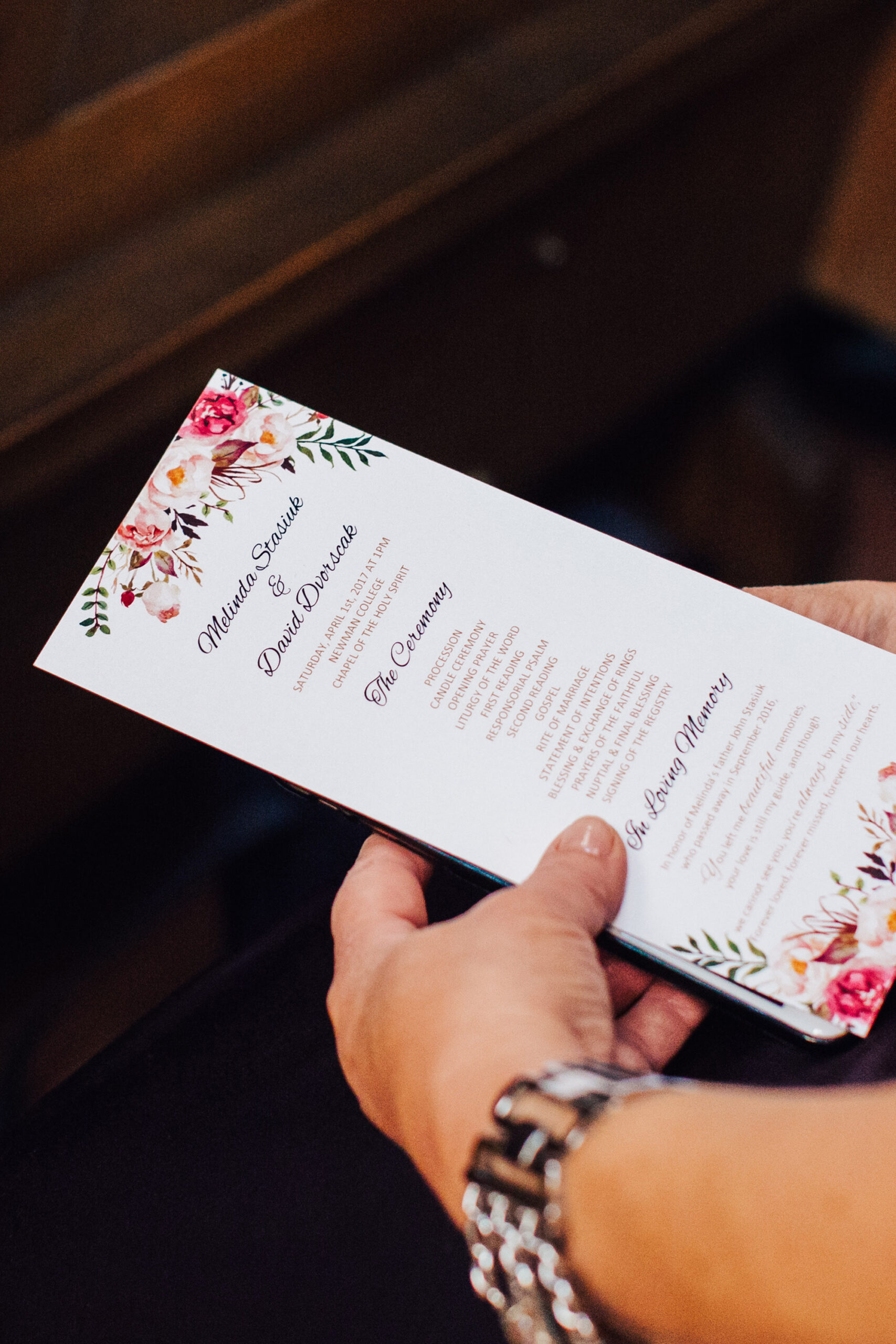 Elegant floral print invitations and stationery were printed at The Right Invite.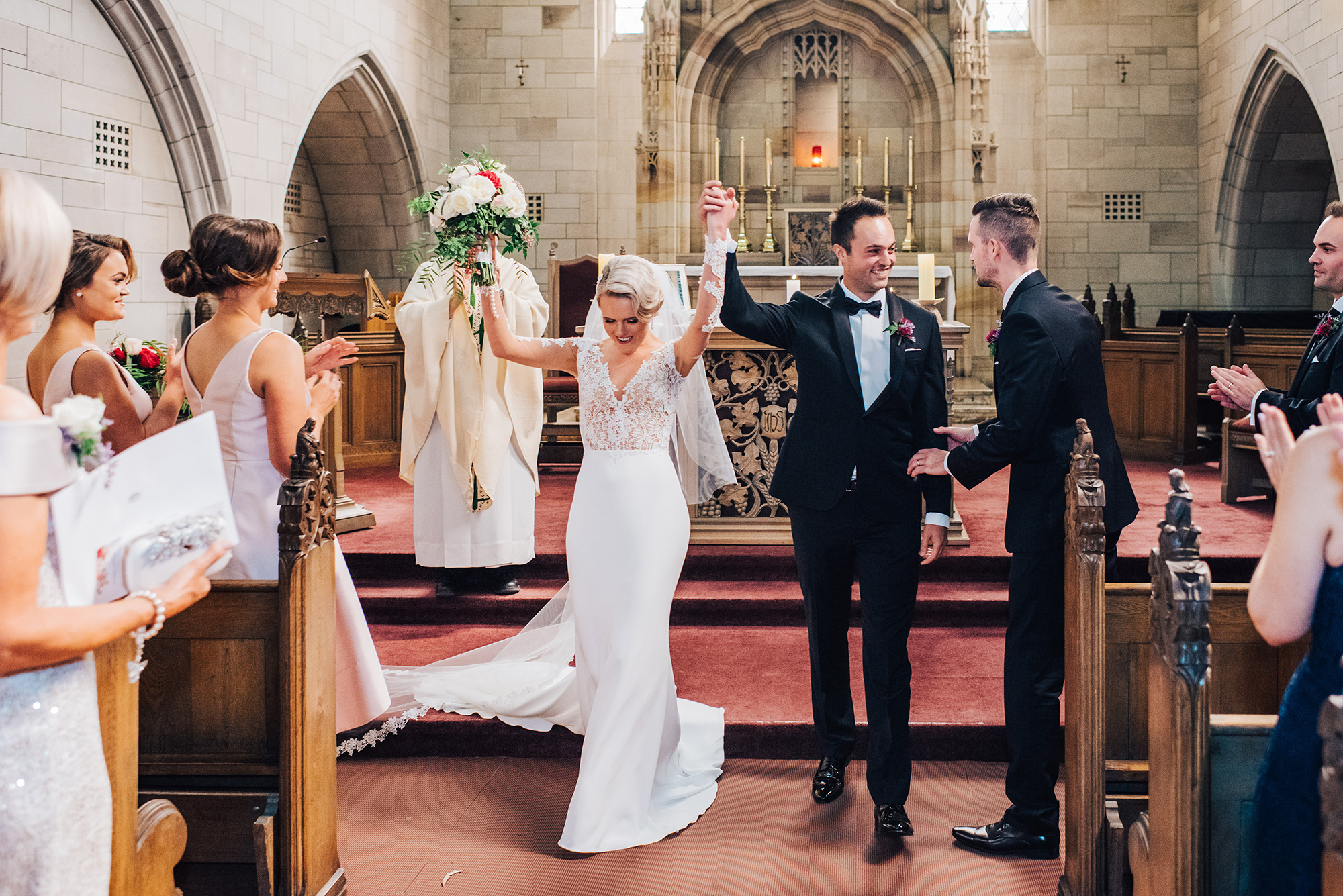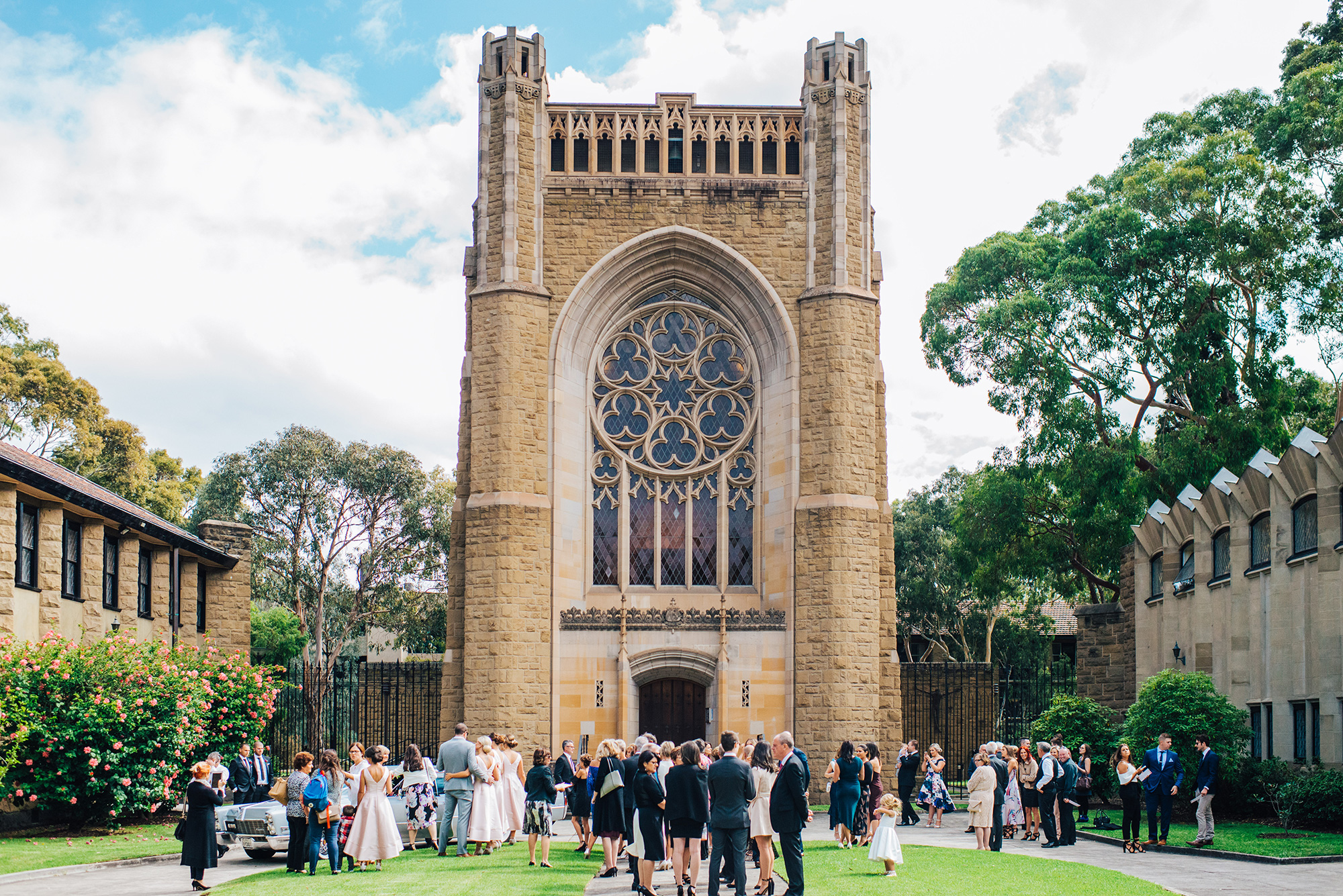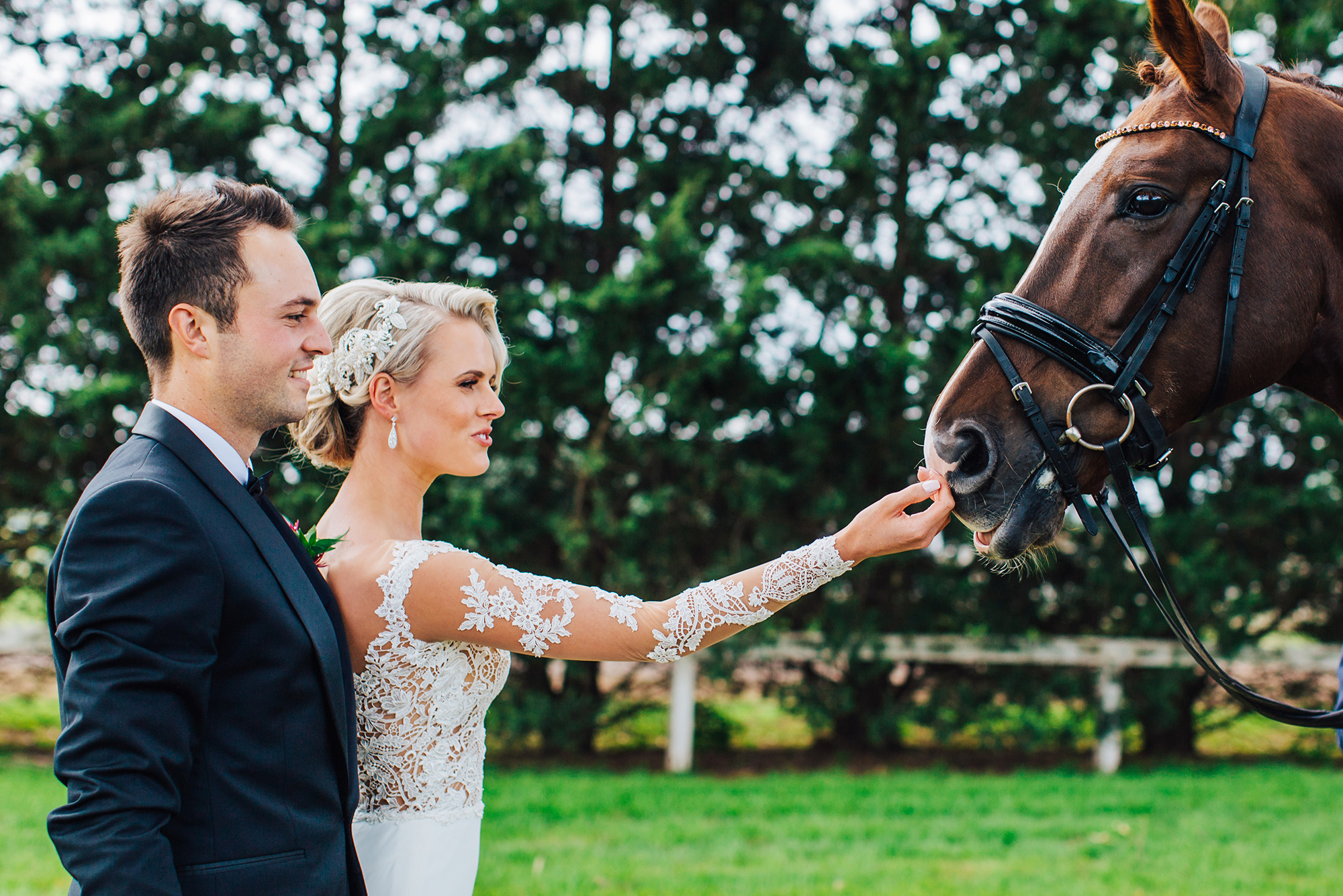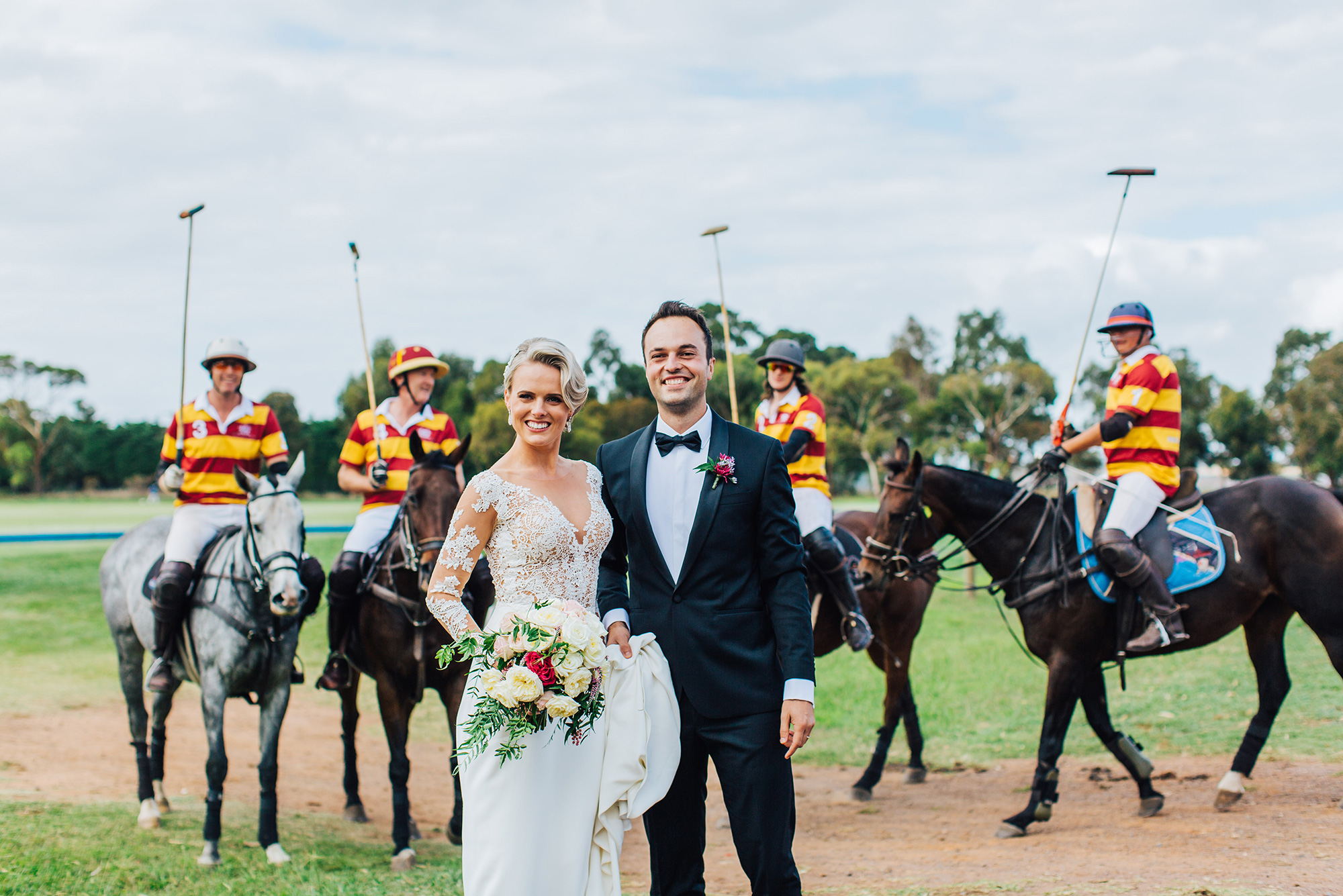 The animal lovers had some some unique wedding shots with the local polo team. For their bomboniere, they also donated to the RSPCA, where Melinda has volunteered in the past.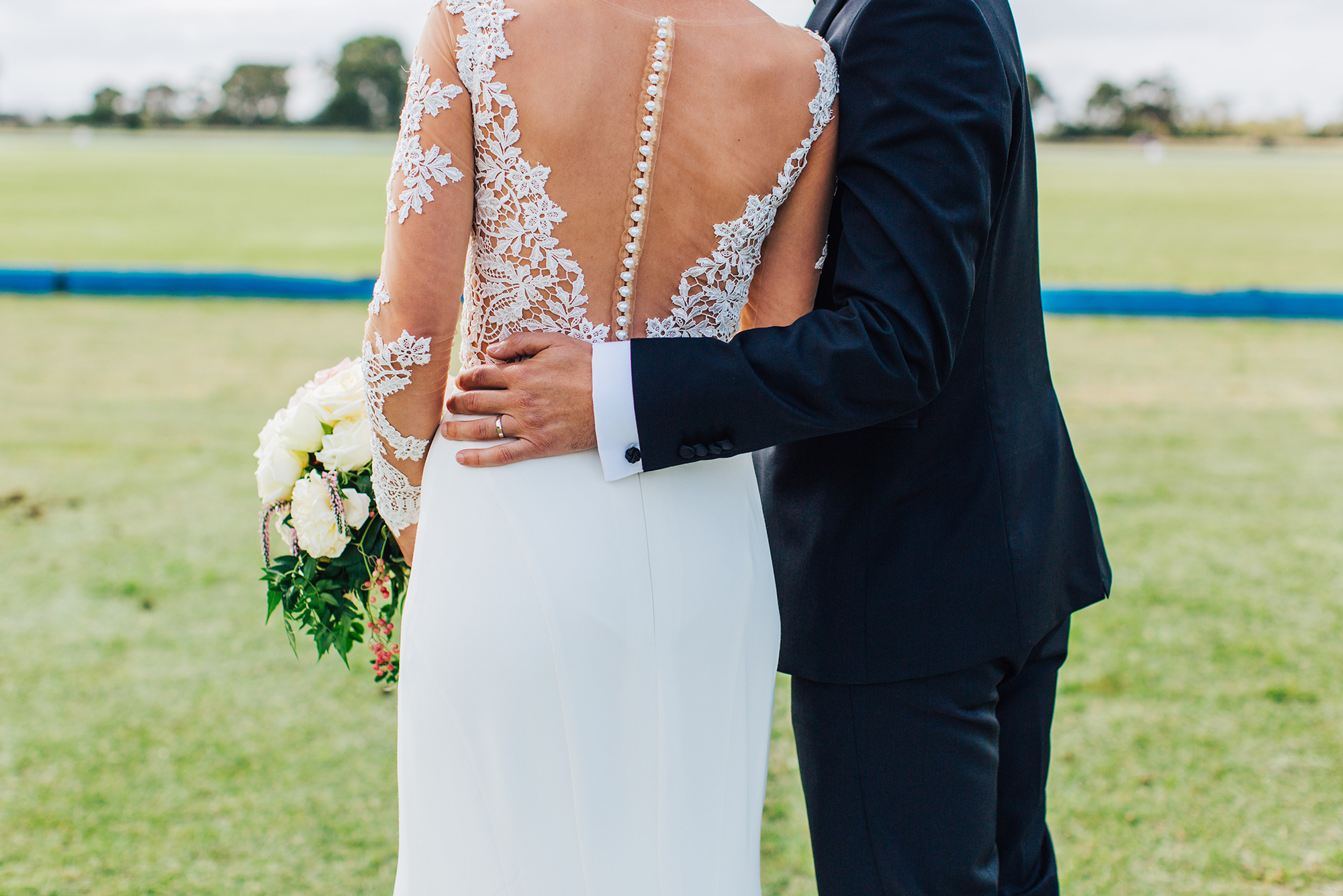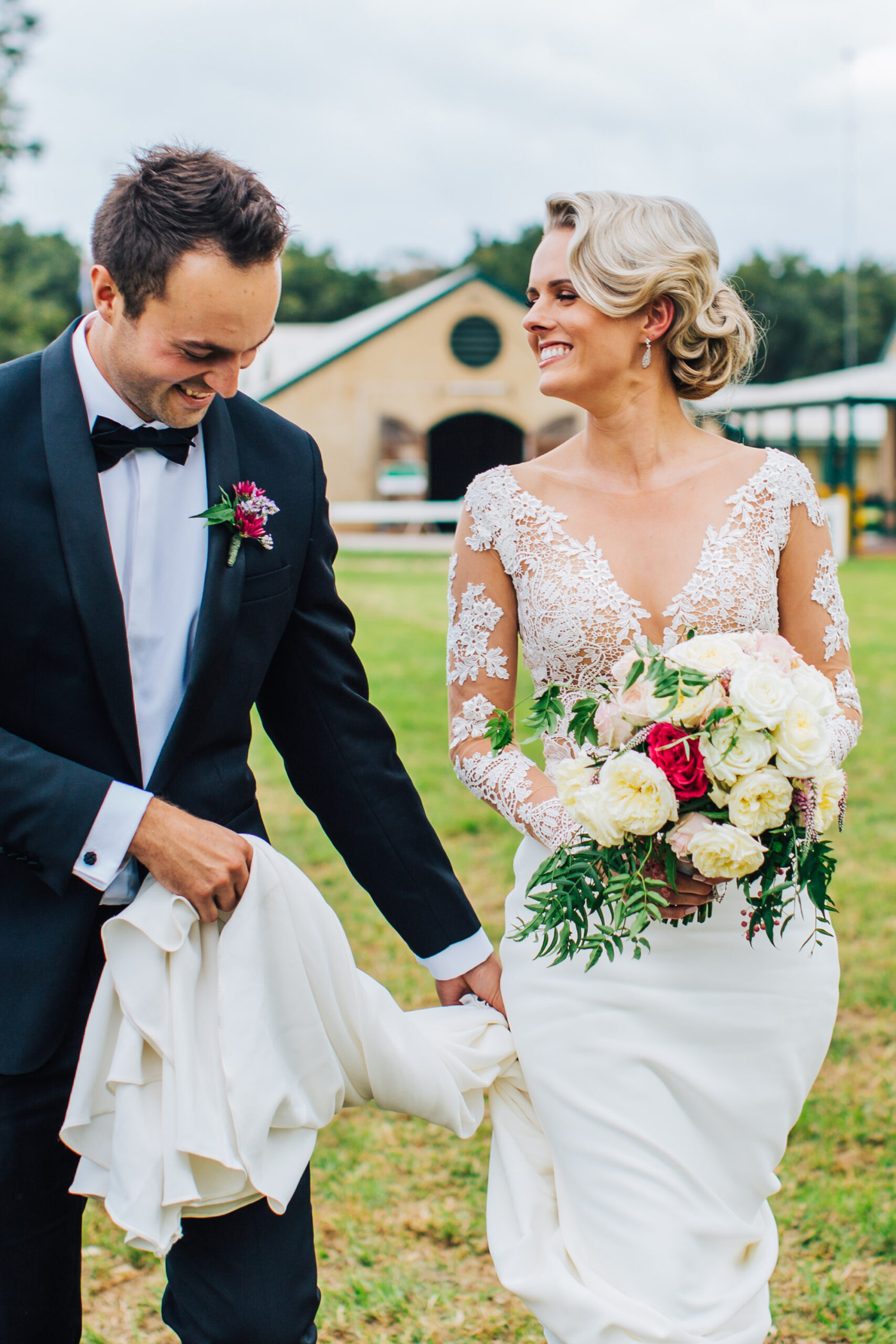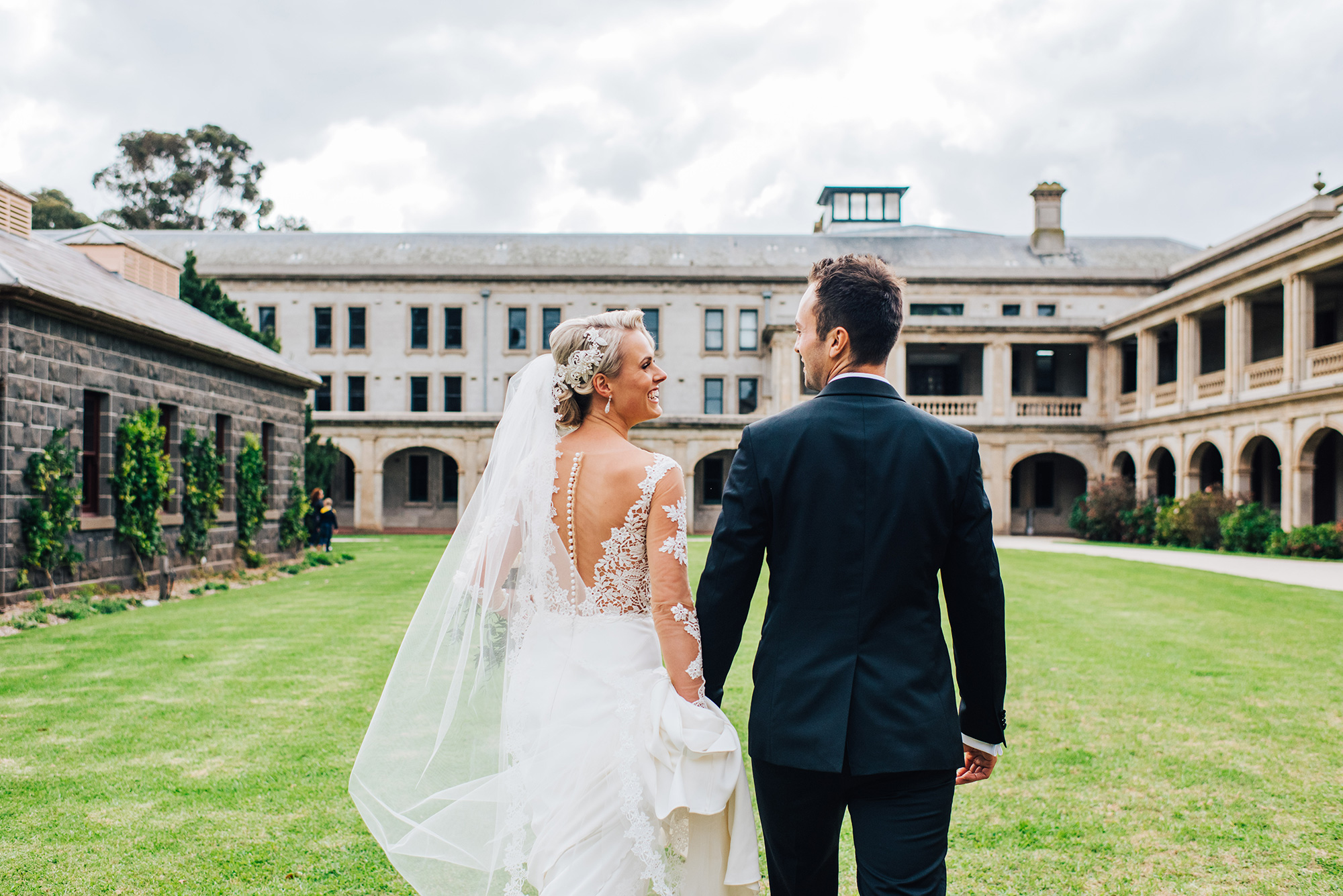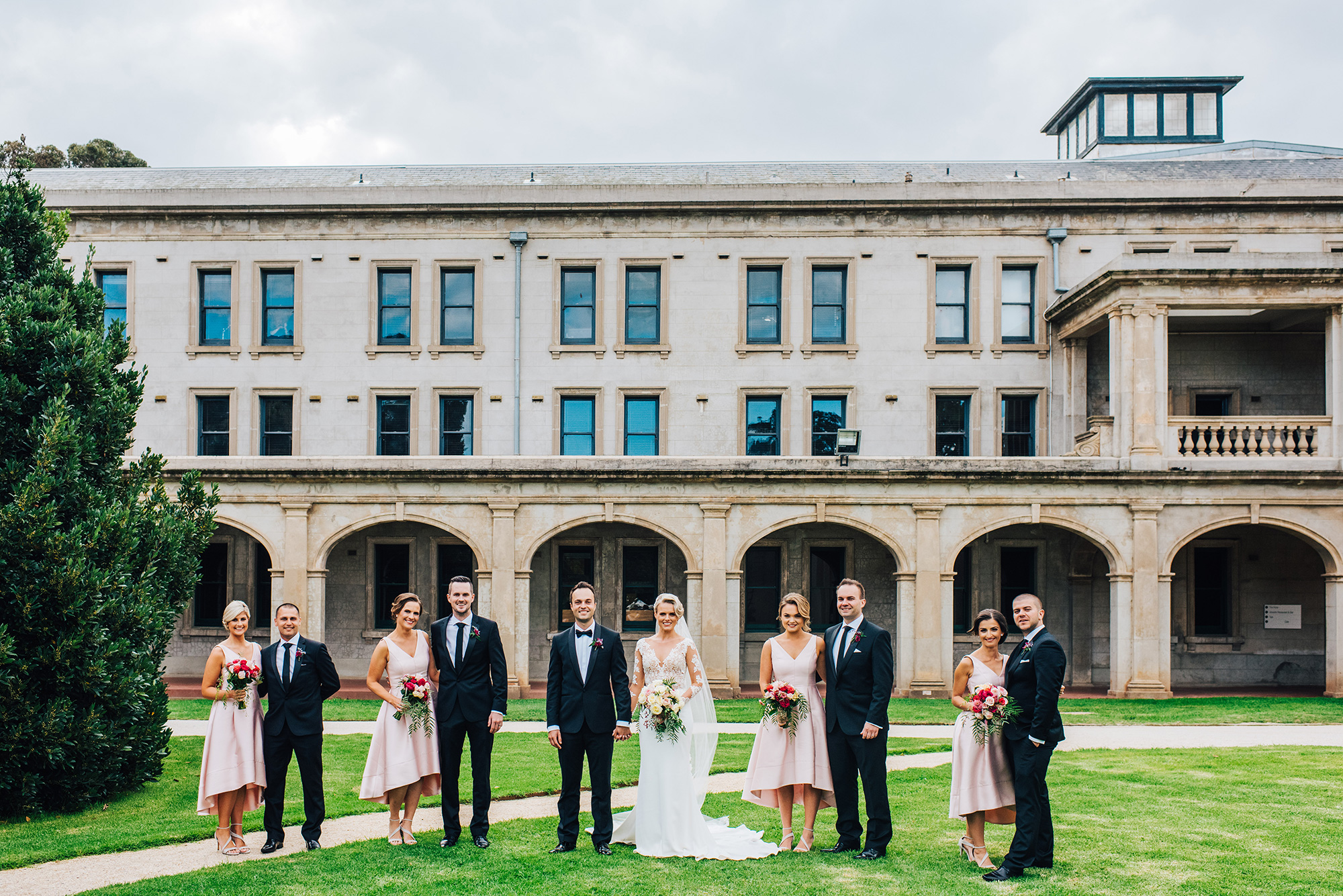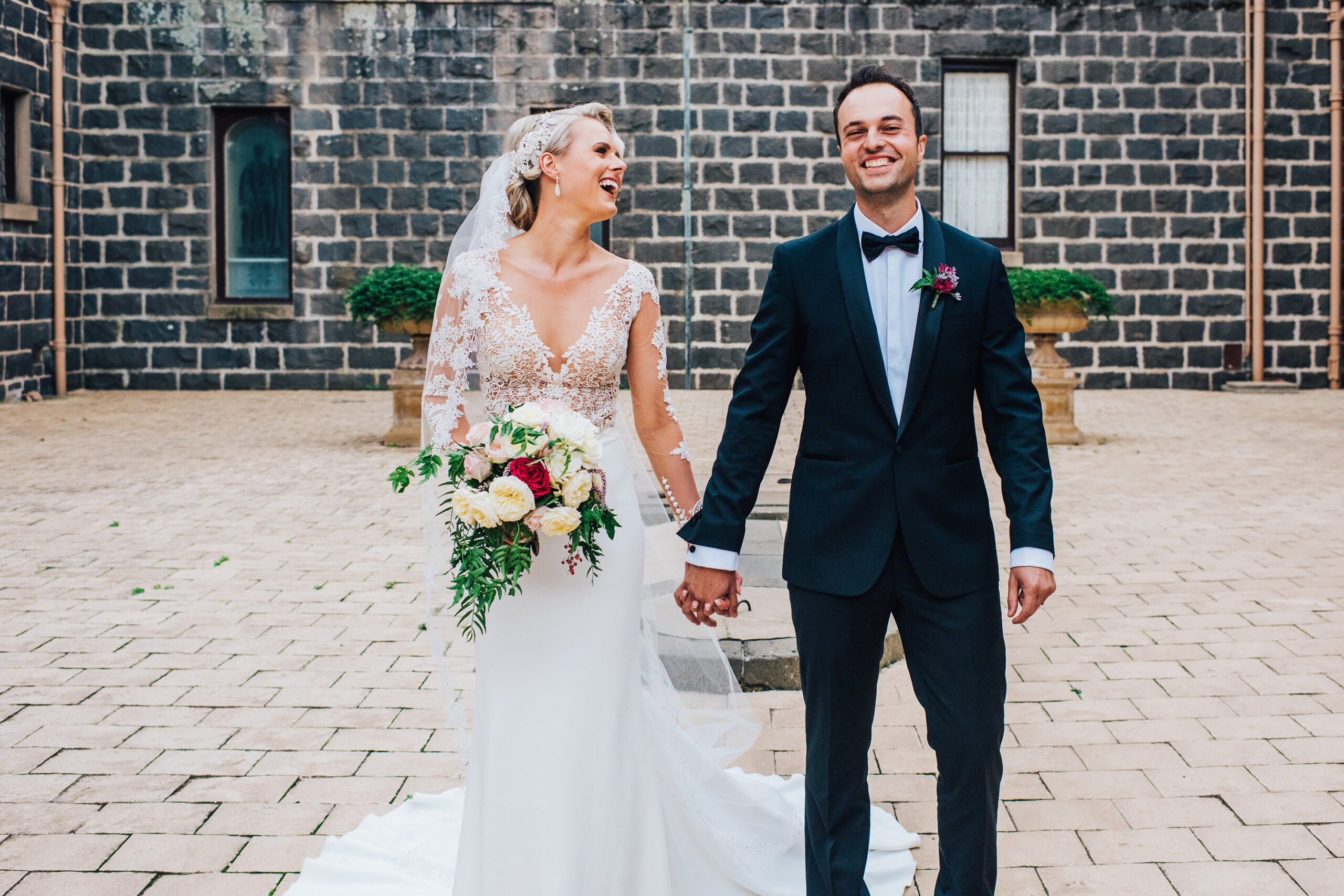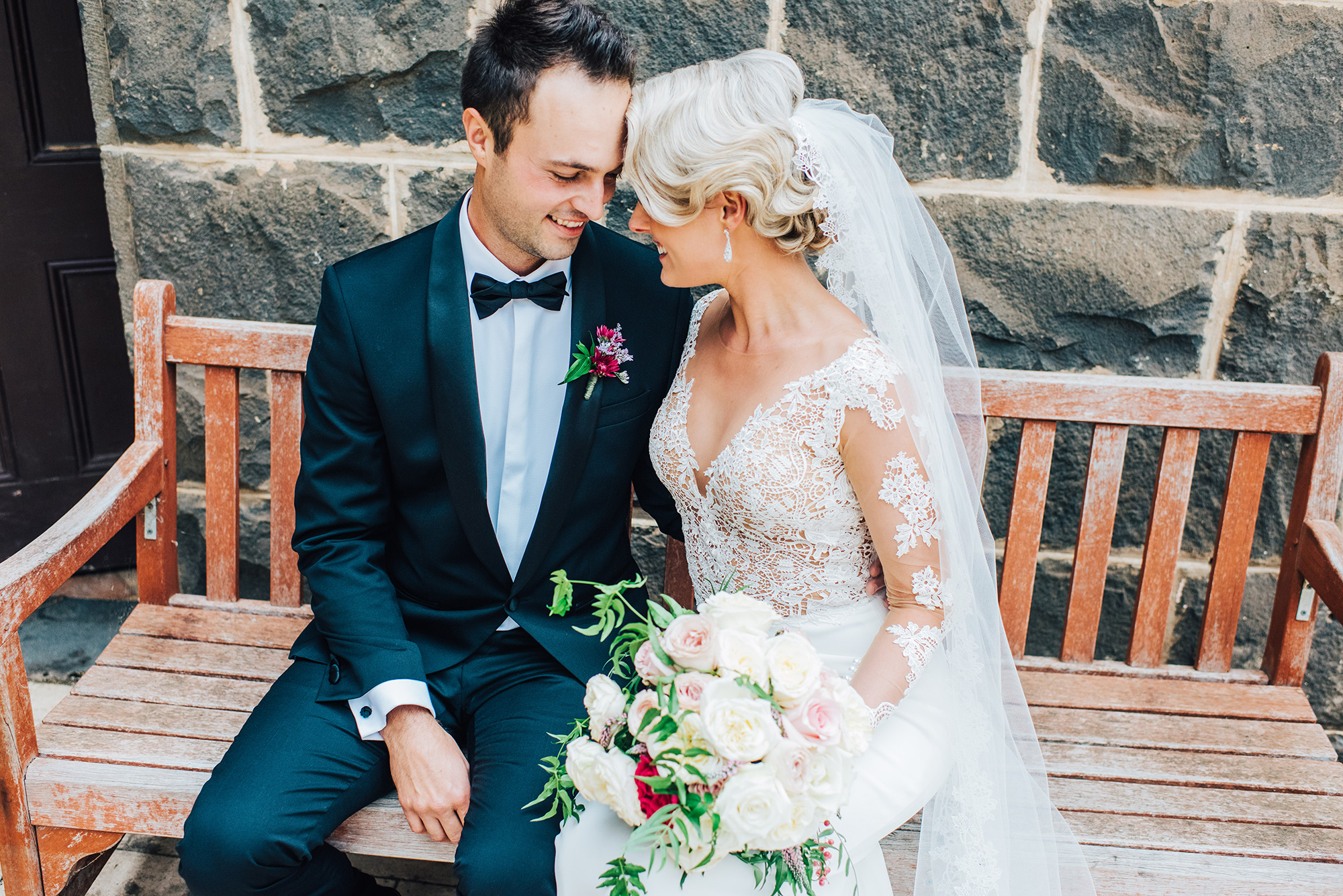 "With such an emotion-filled day, it was knowing that in this moment, in this day, nothing else mattered but the two of us being happy together and being able to look forward to life's journey as a family," Melinda says.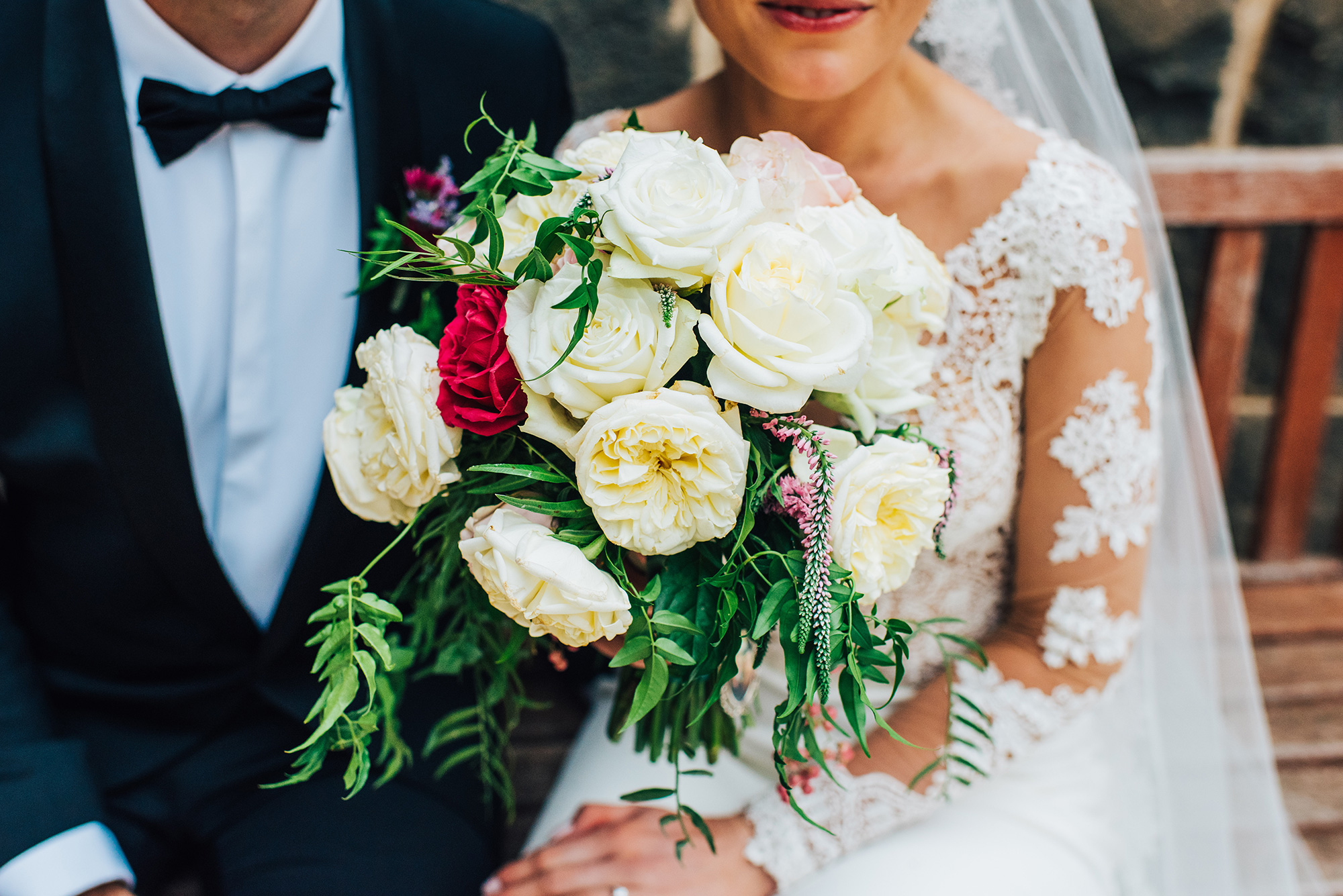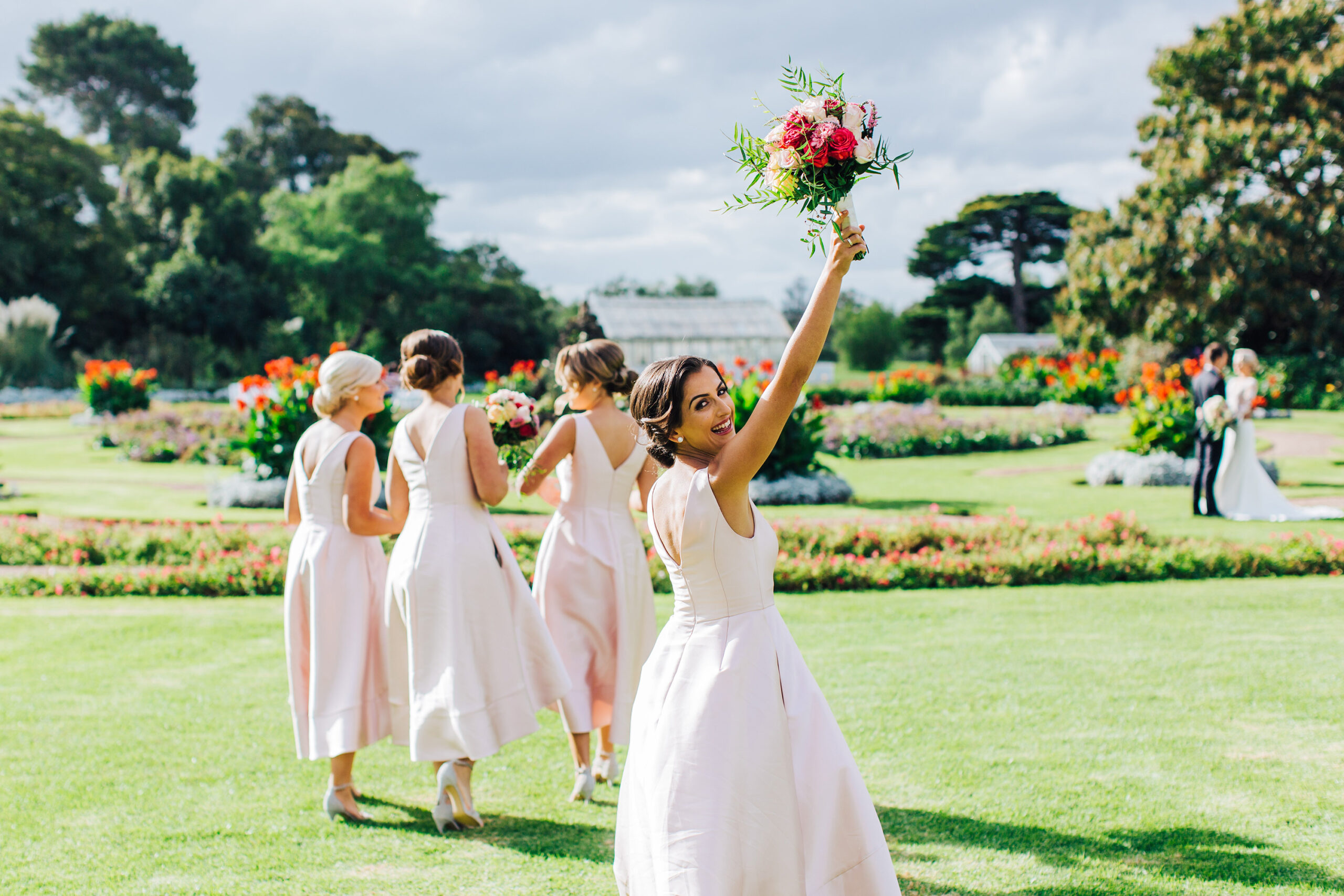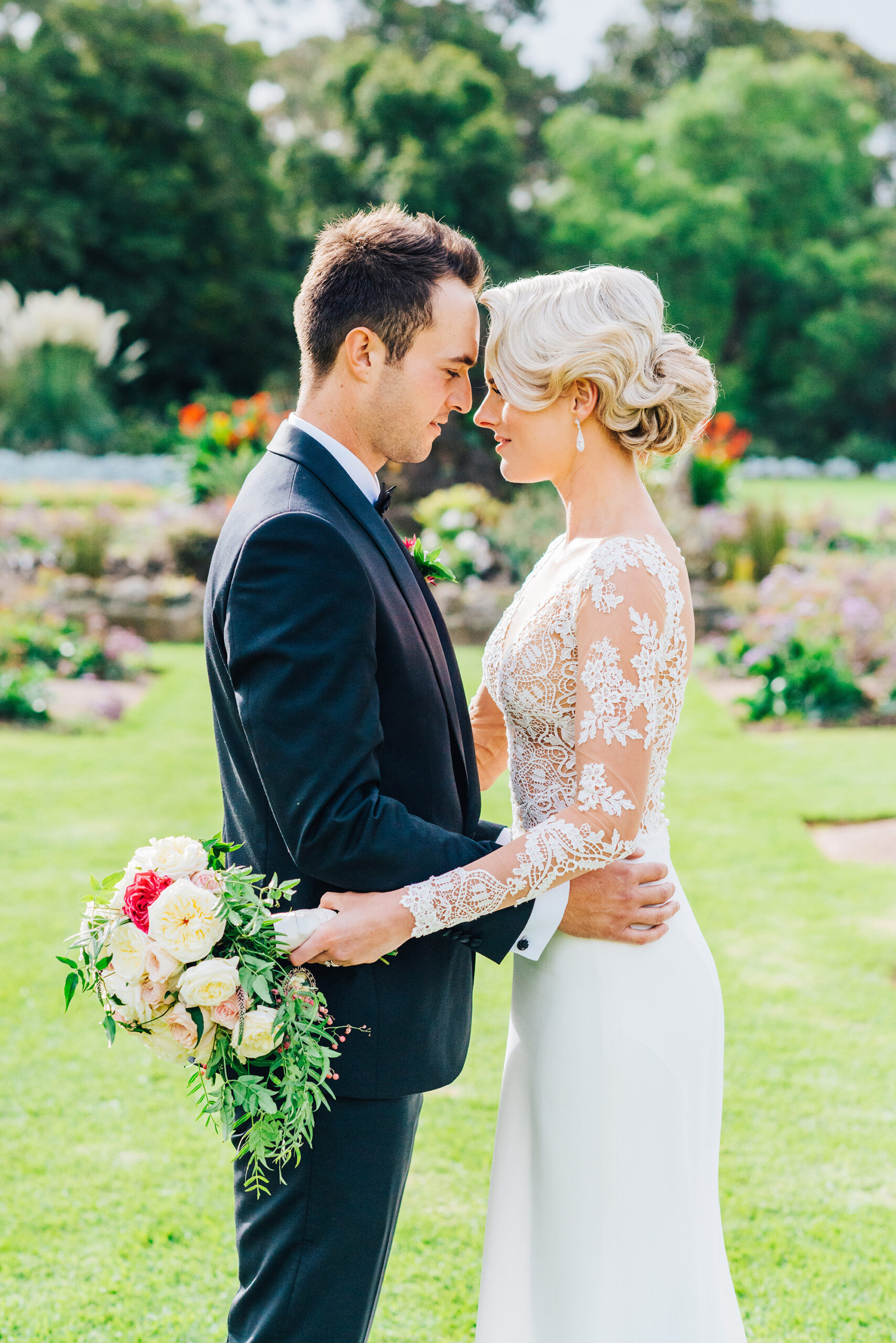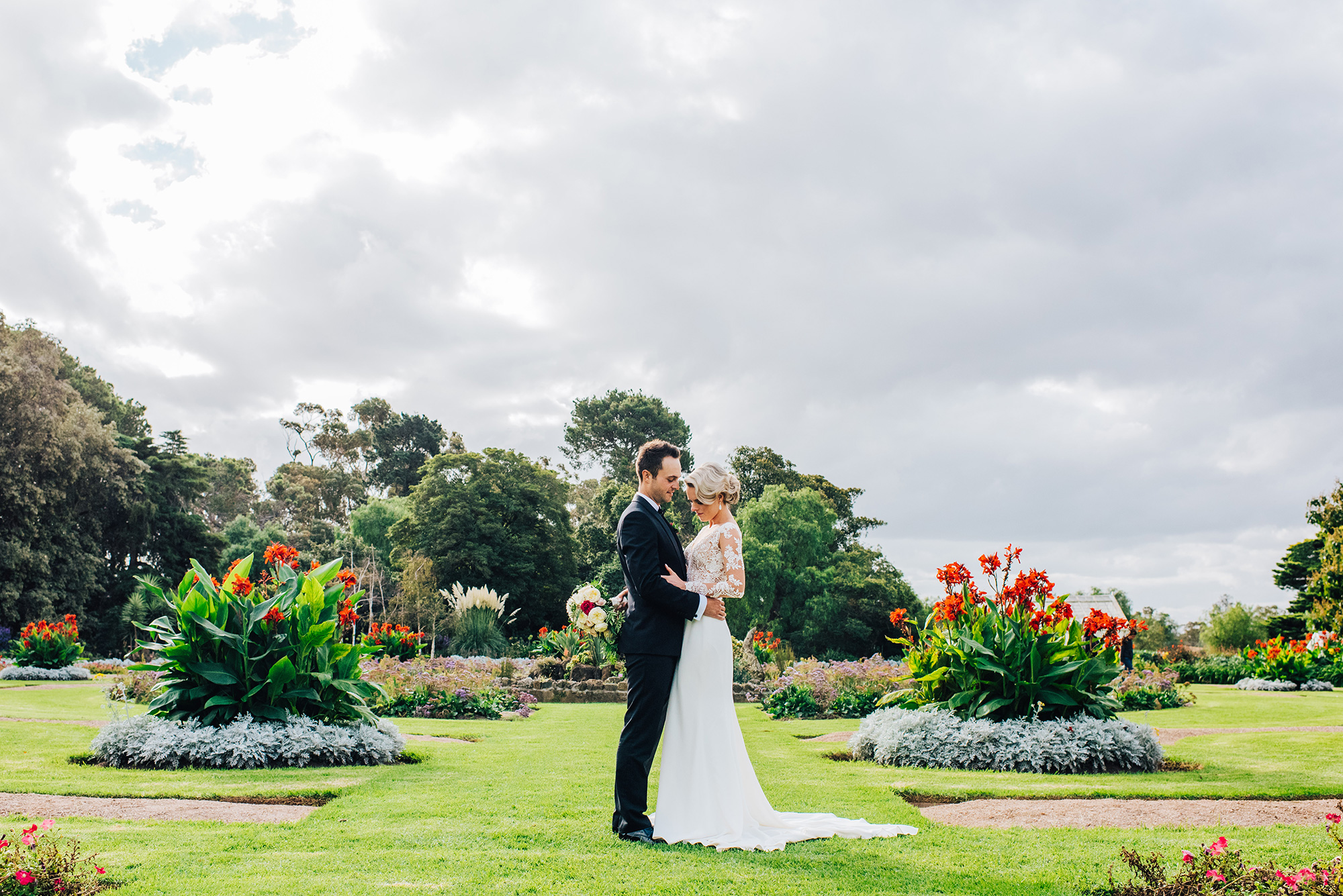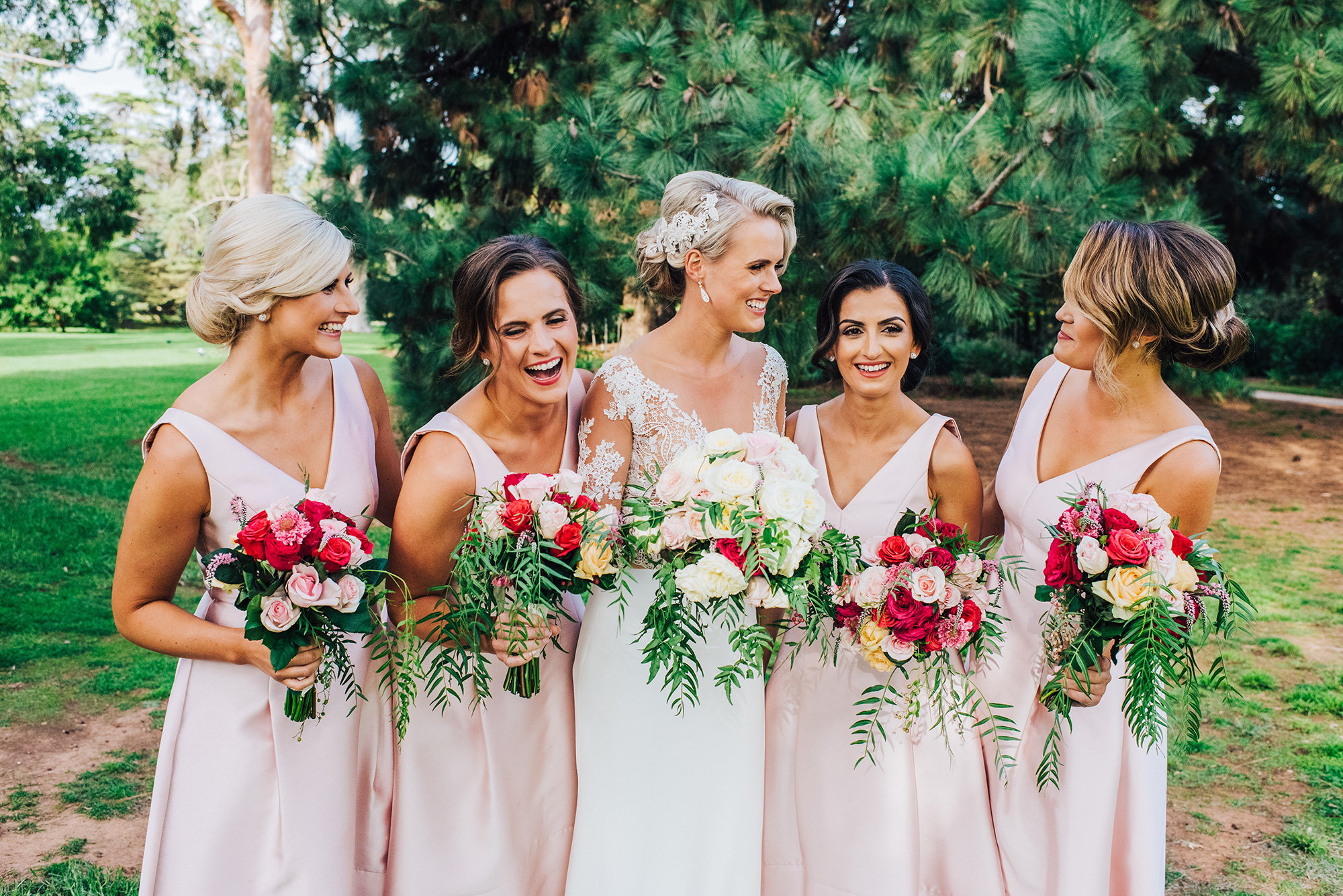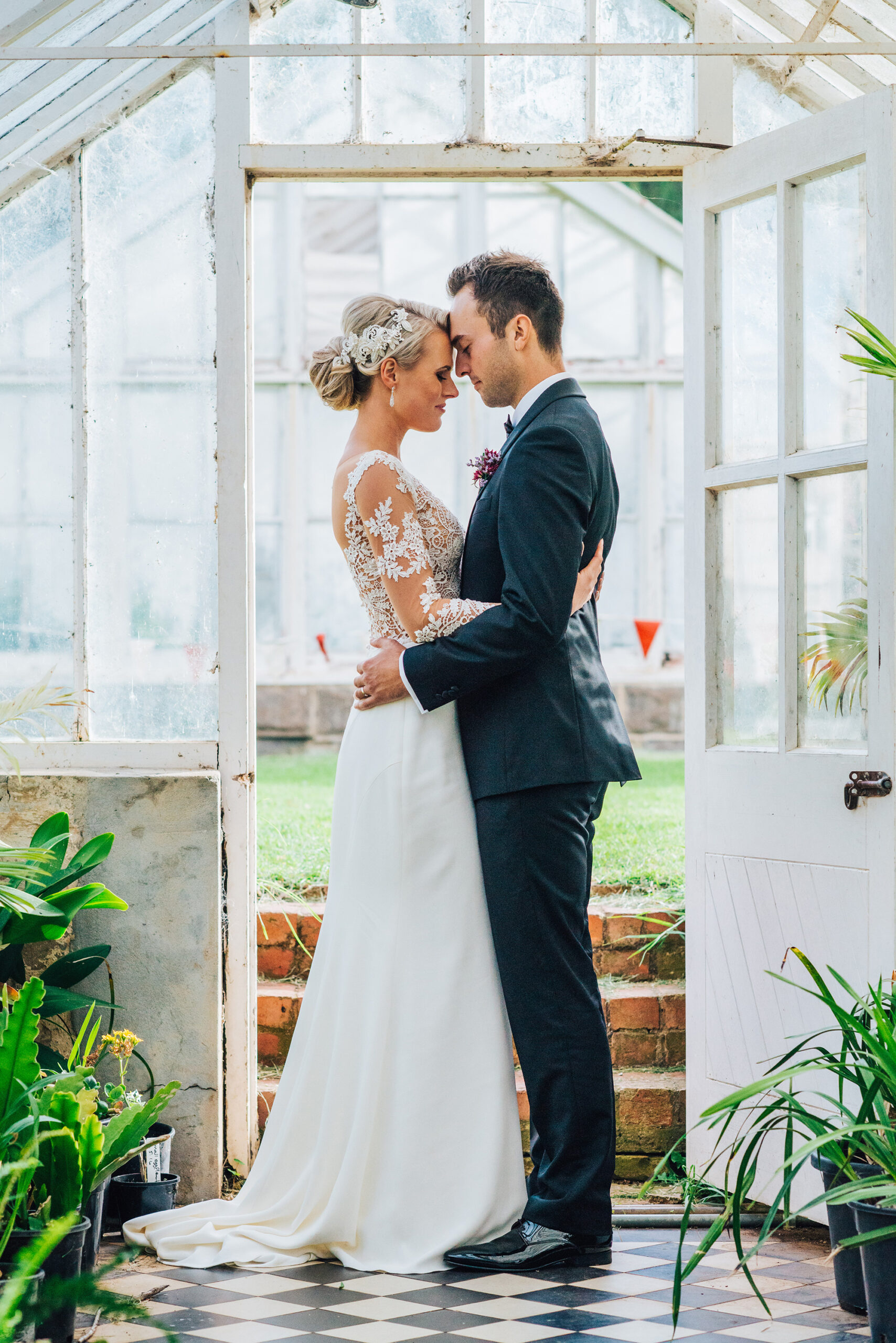 "He makes me proud every day and constantly inspires me to be a better person," Melinda says of her new husband.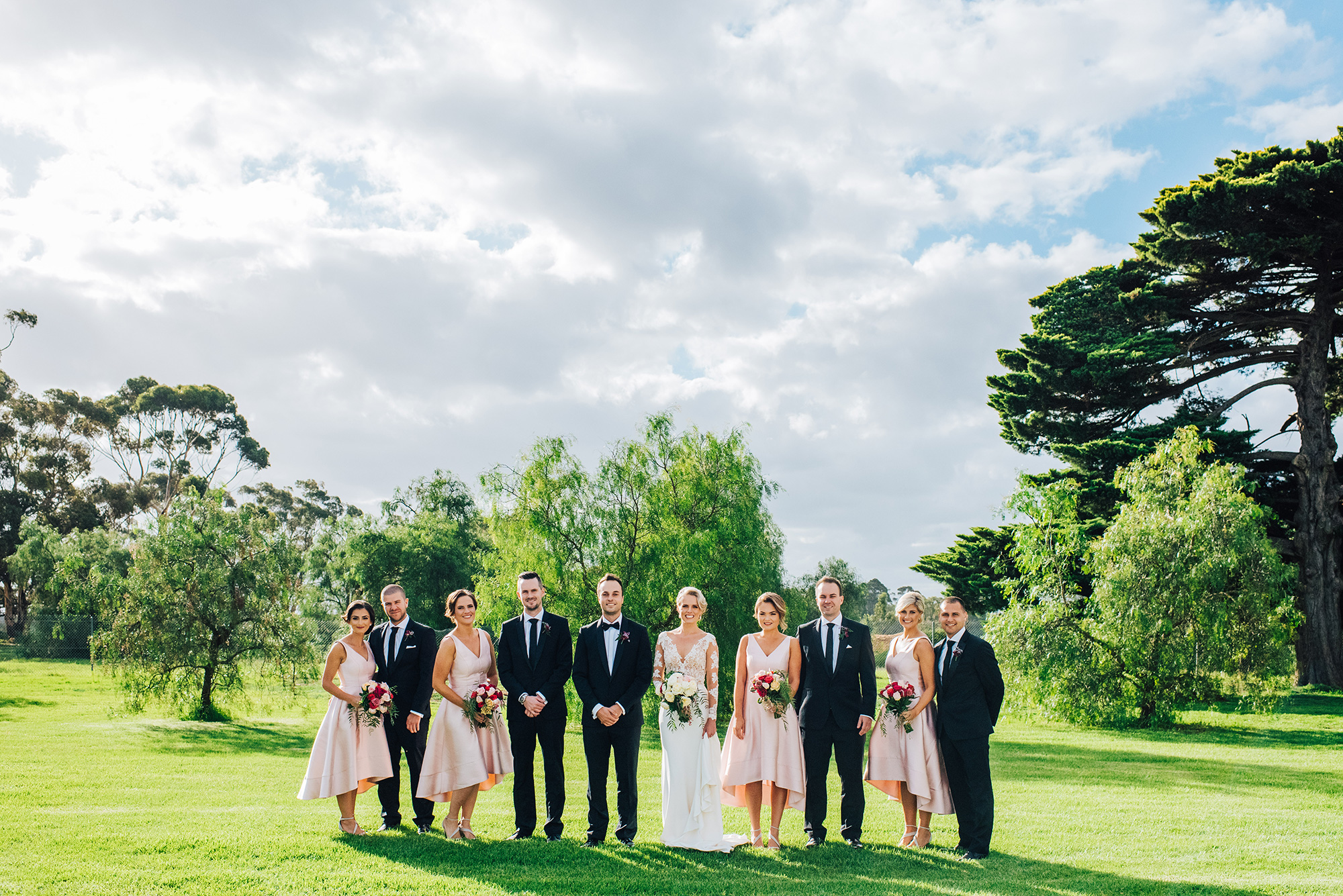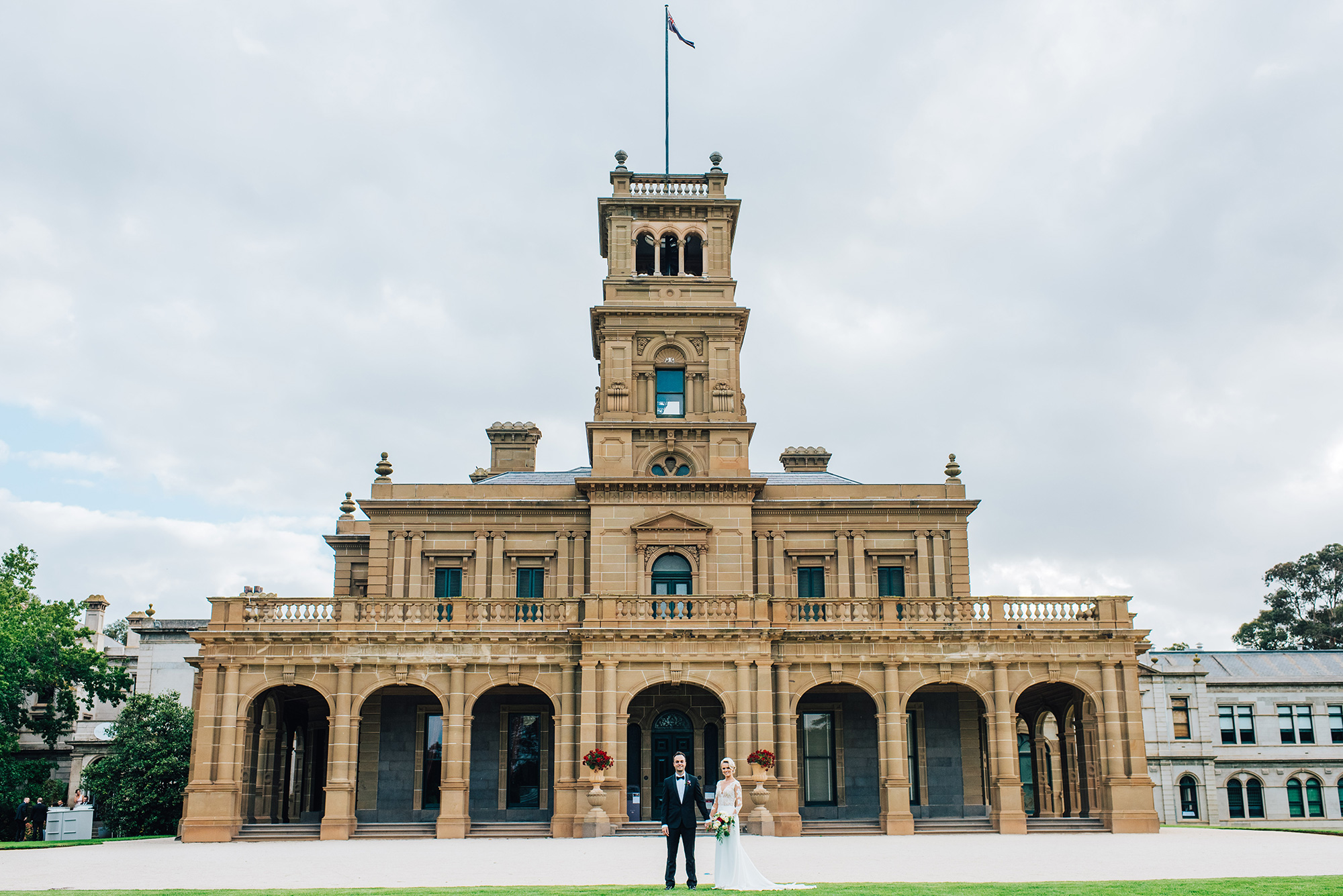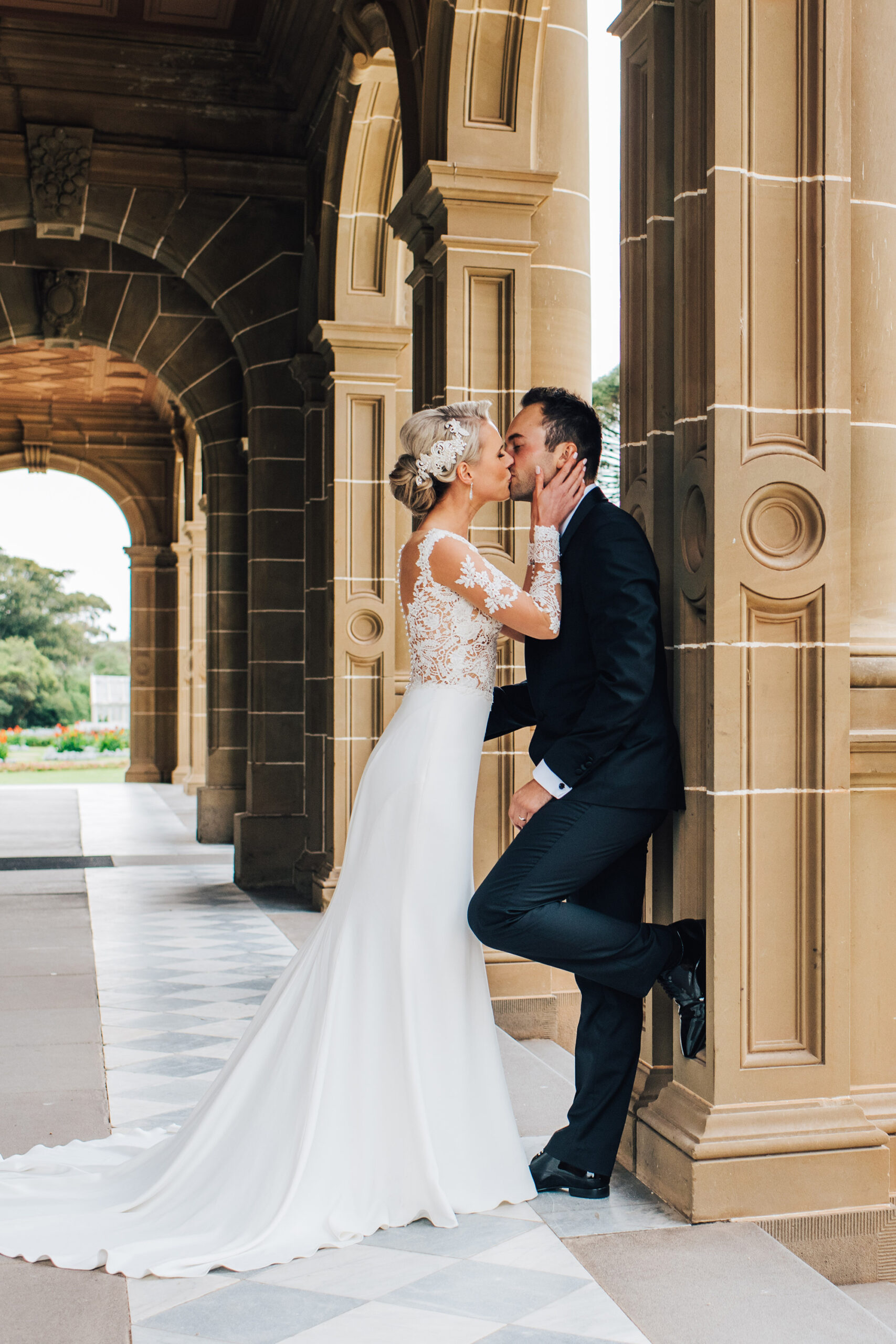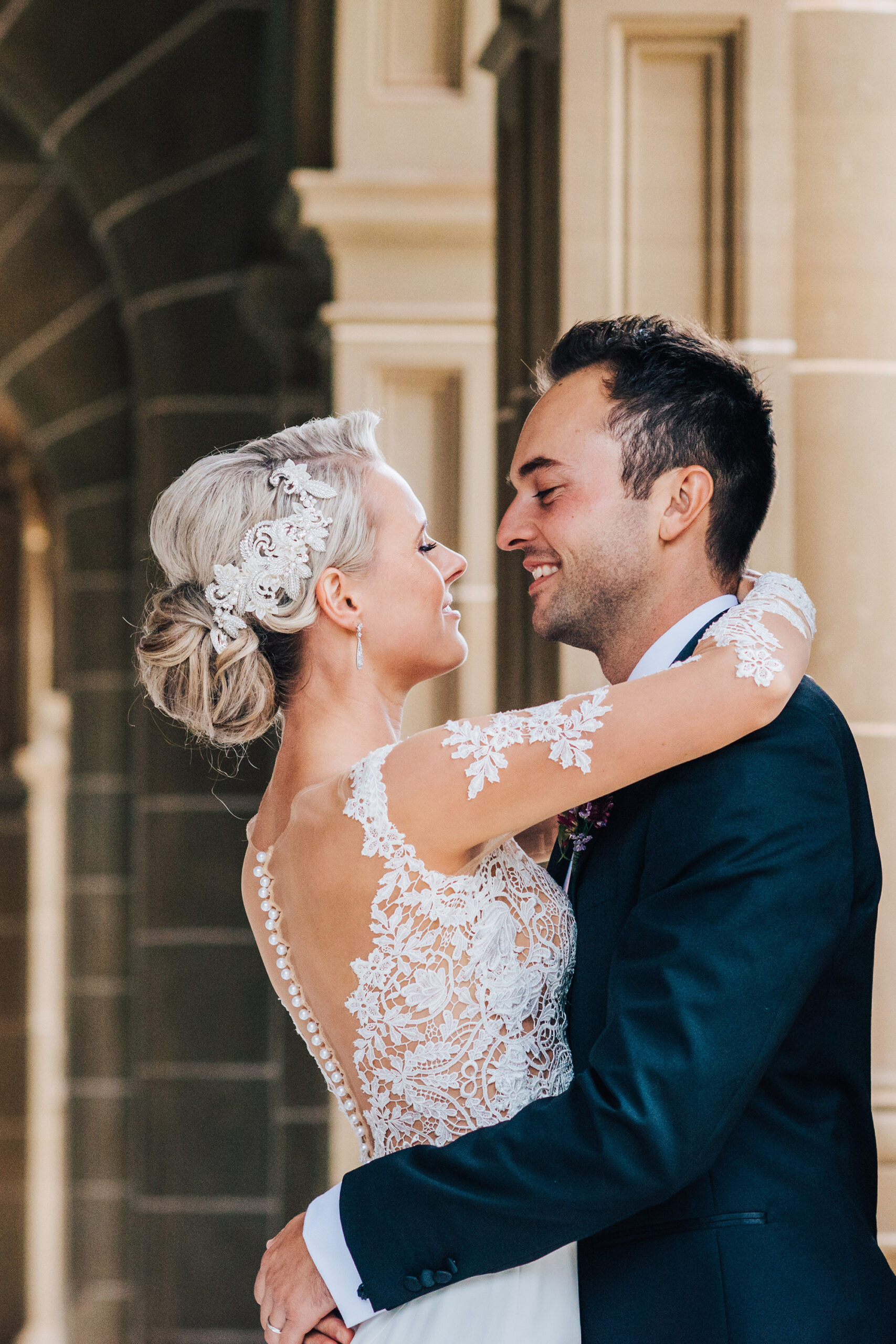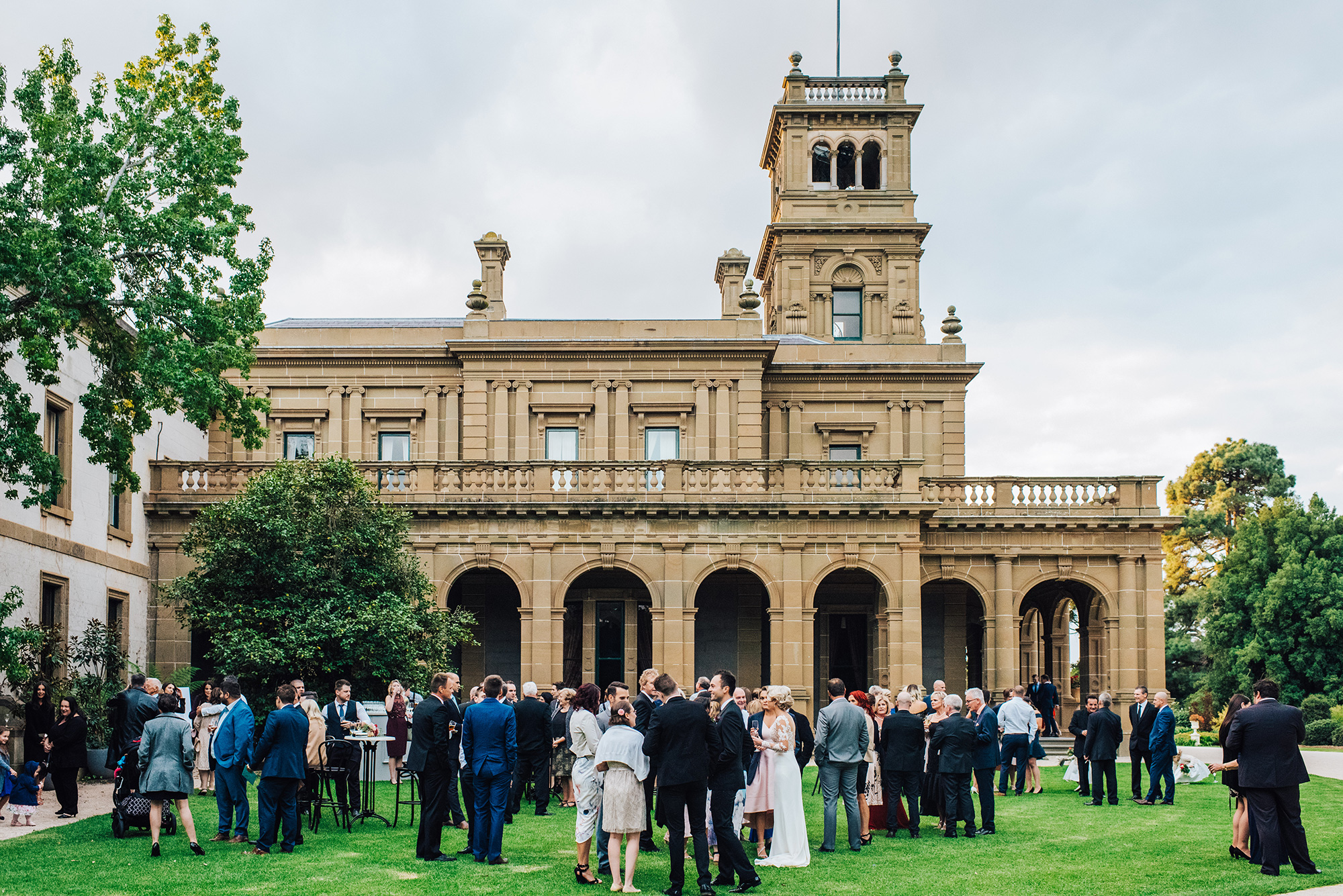 Lark Music provided acoustic tunes on the lawn before getting everyone up and dancing later in the evening. "Amazing, amazing, amazing!" comments the bride.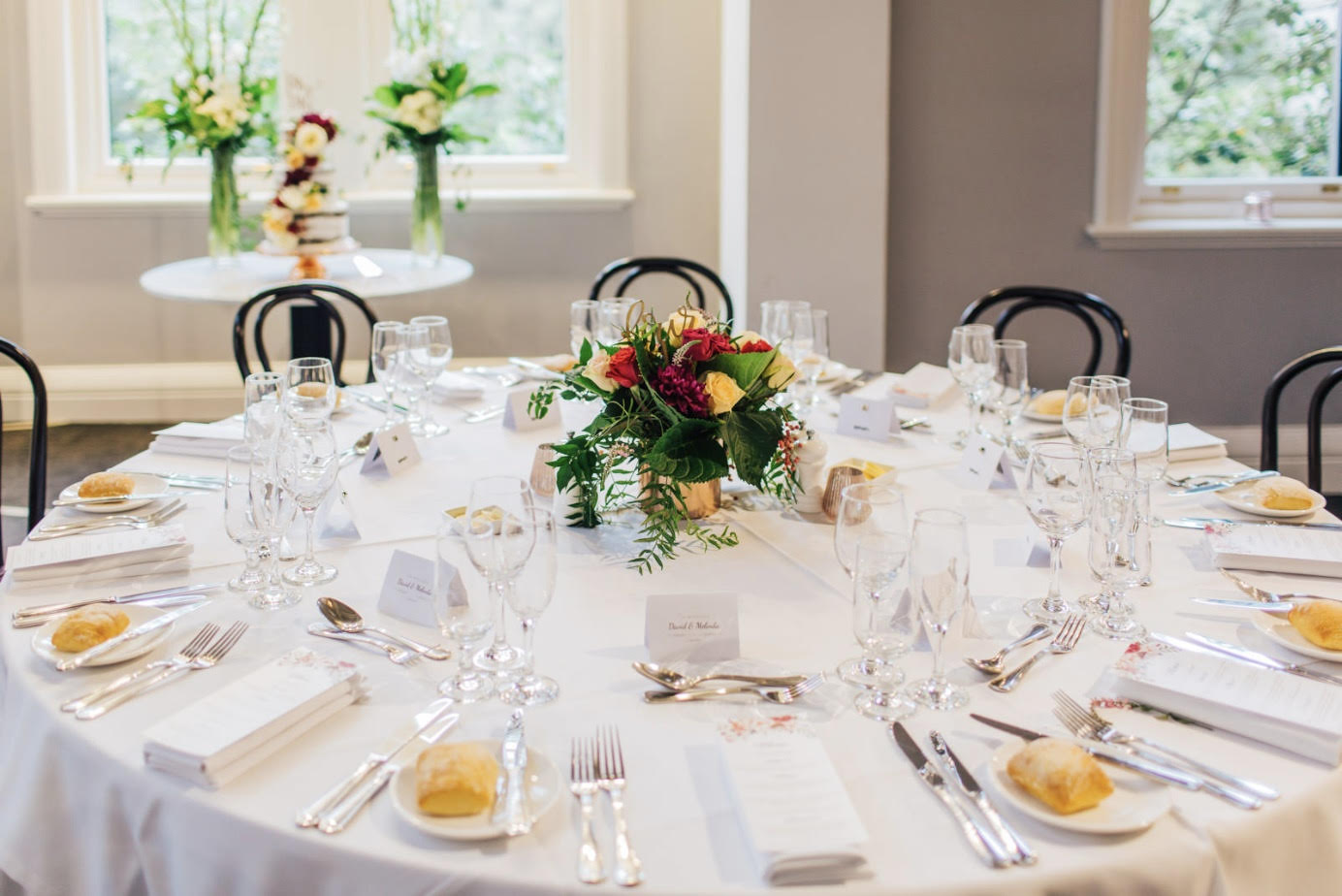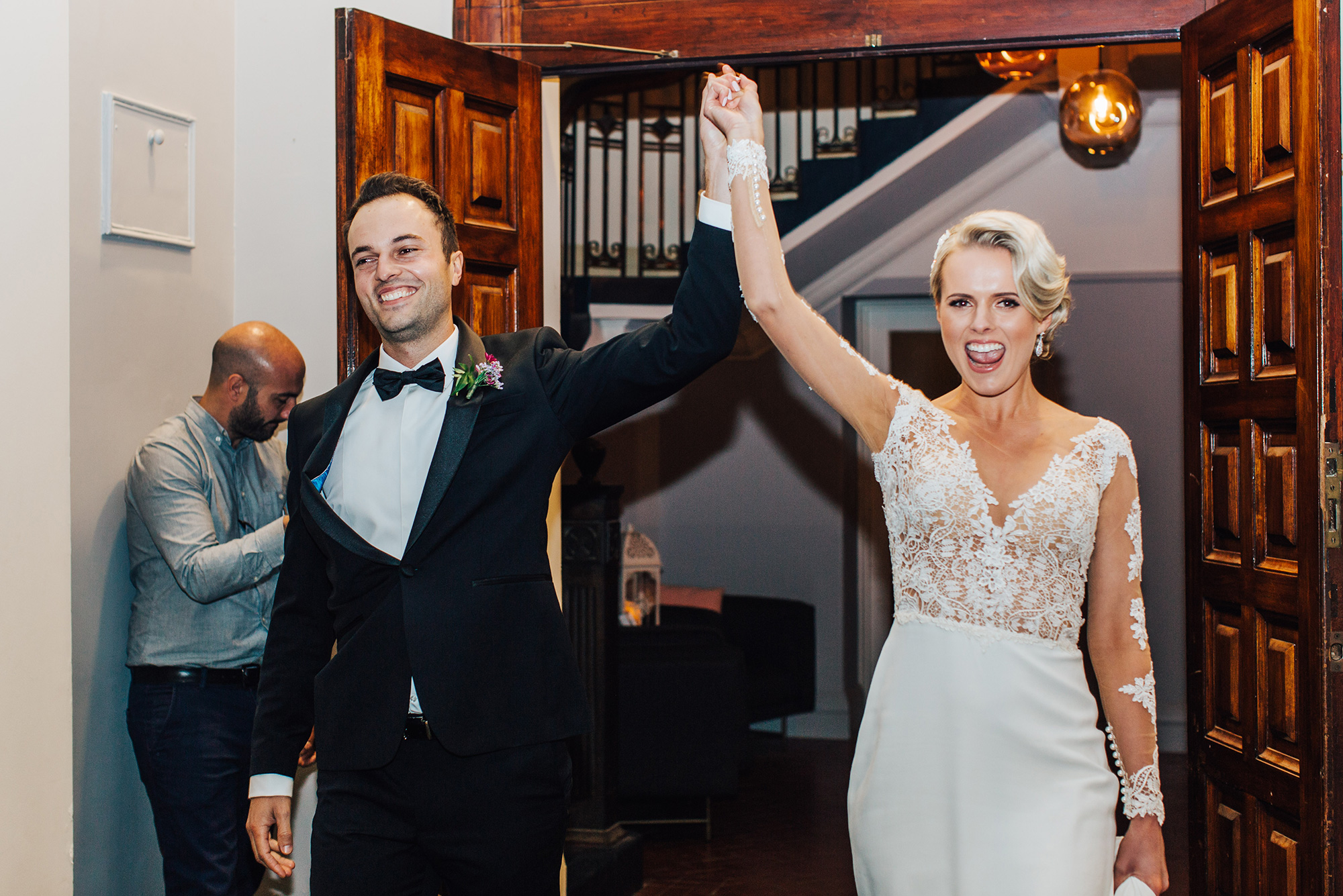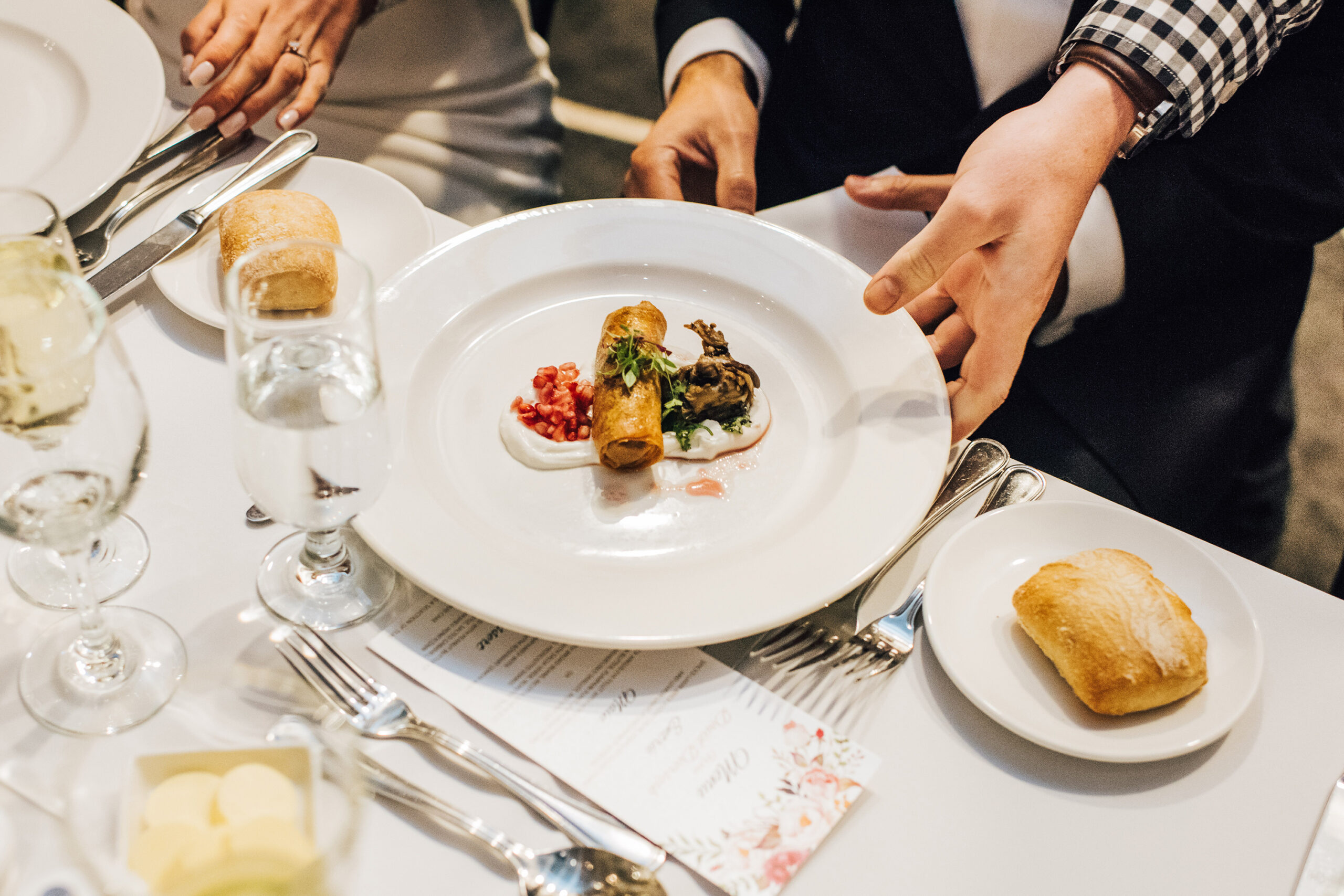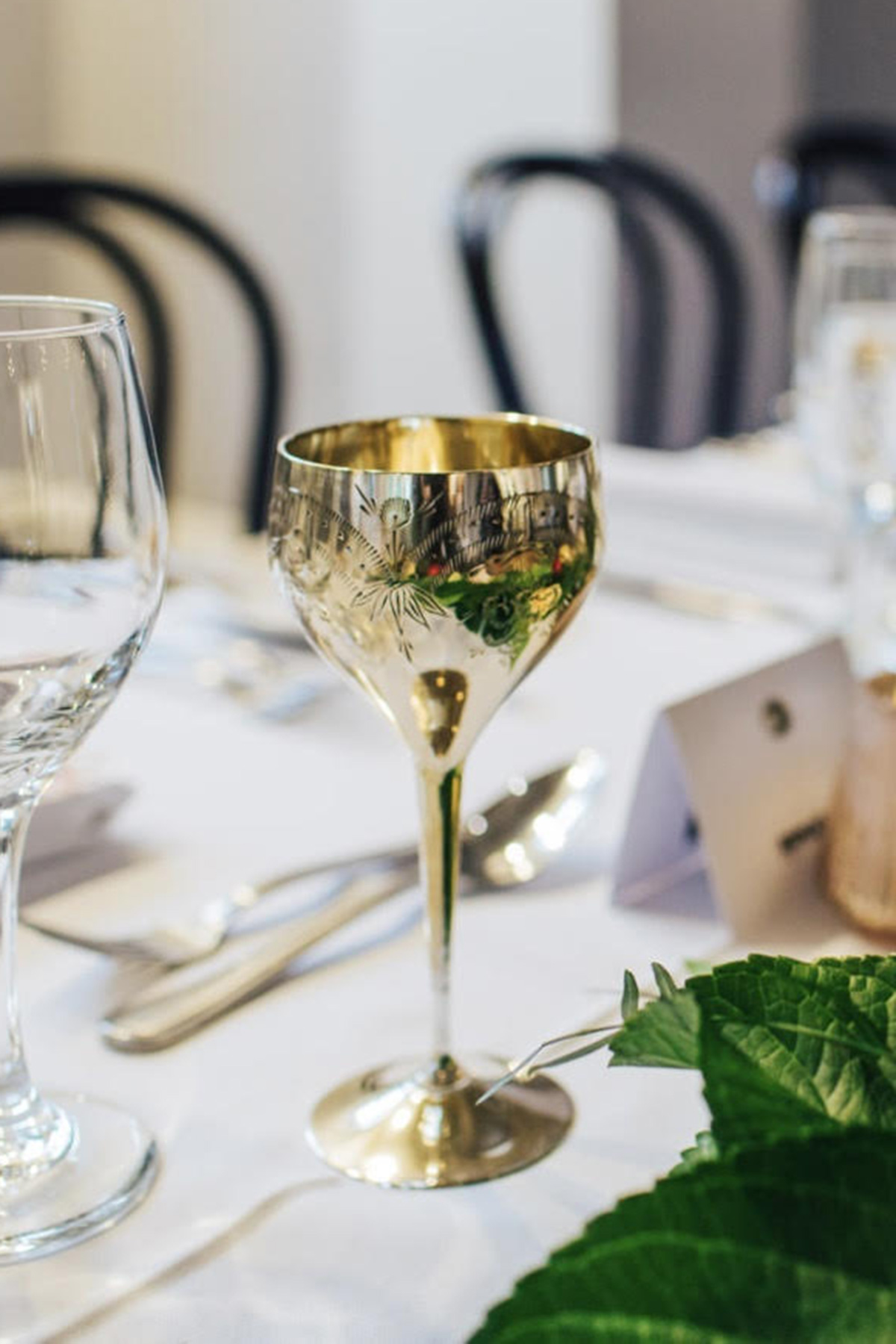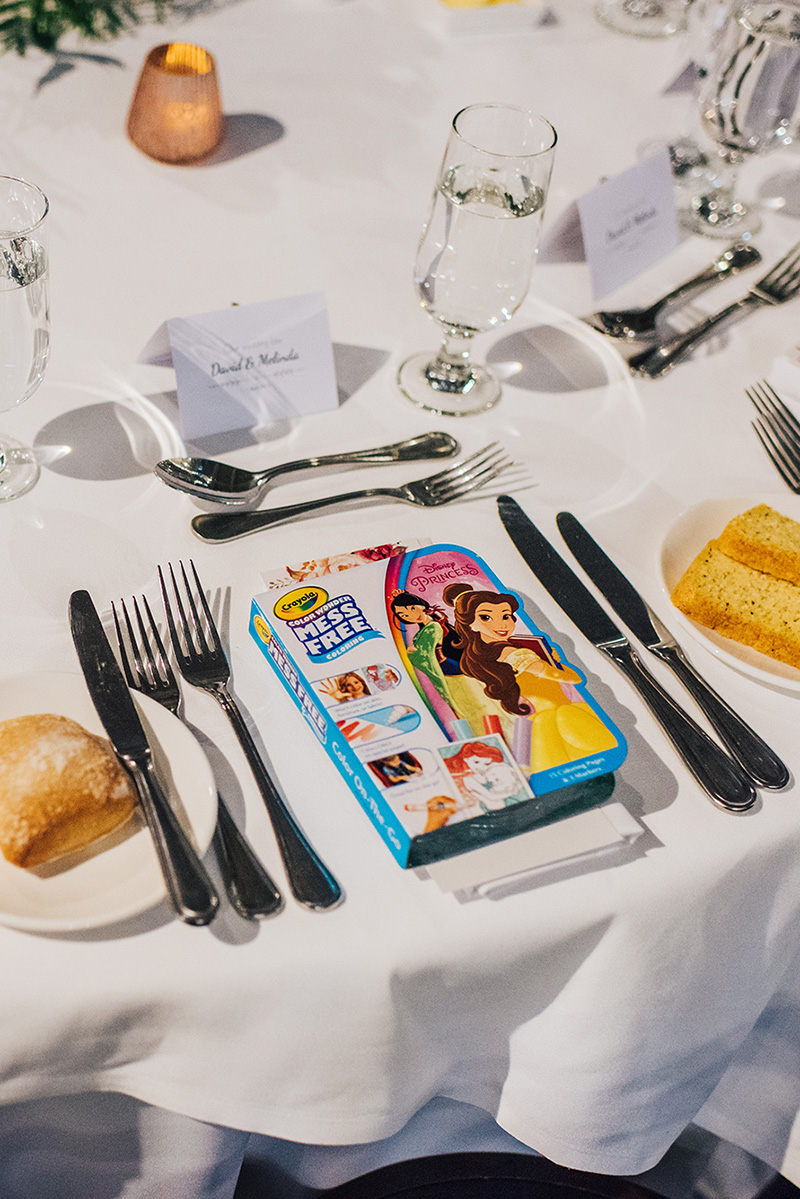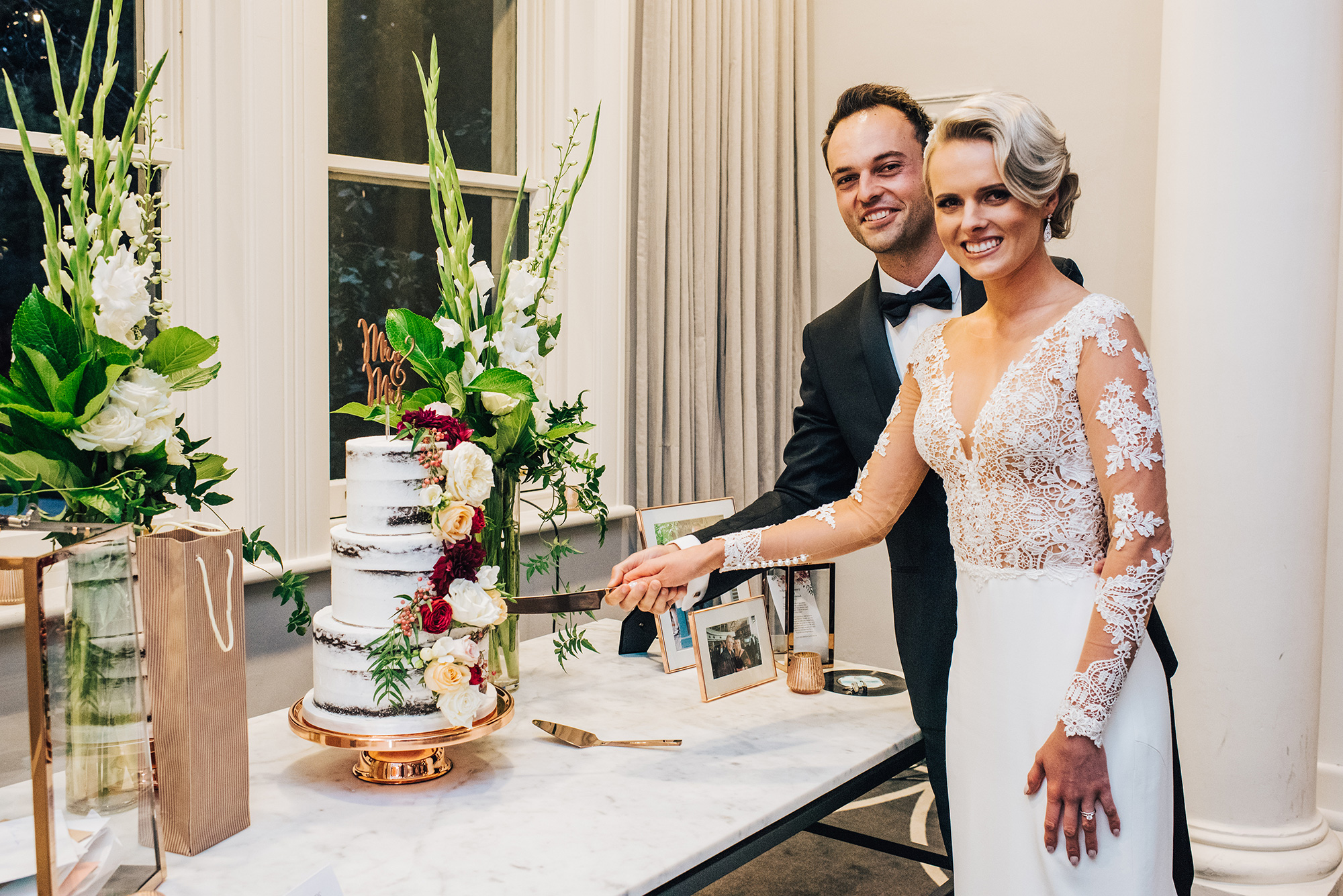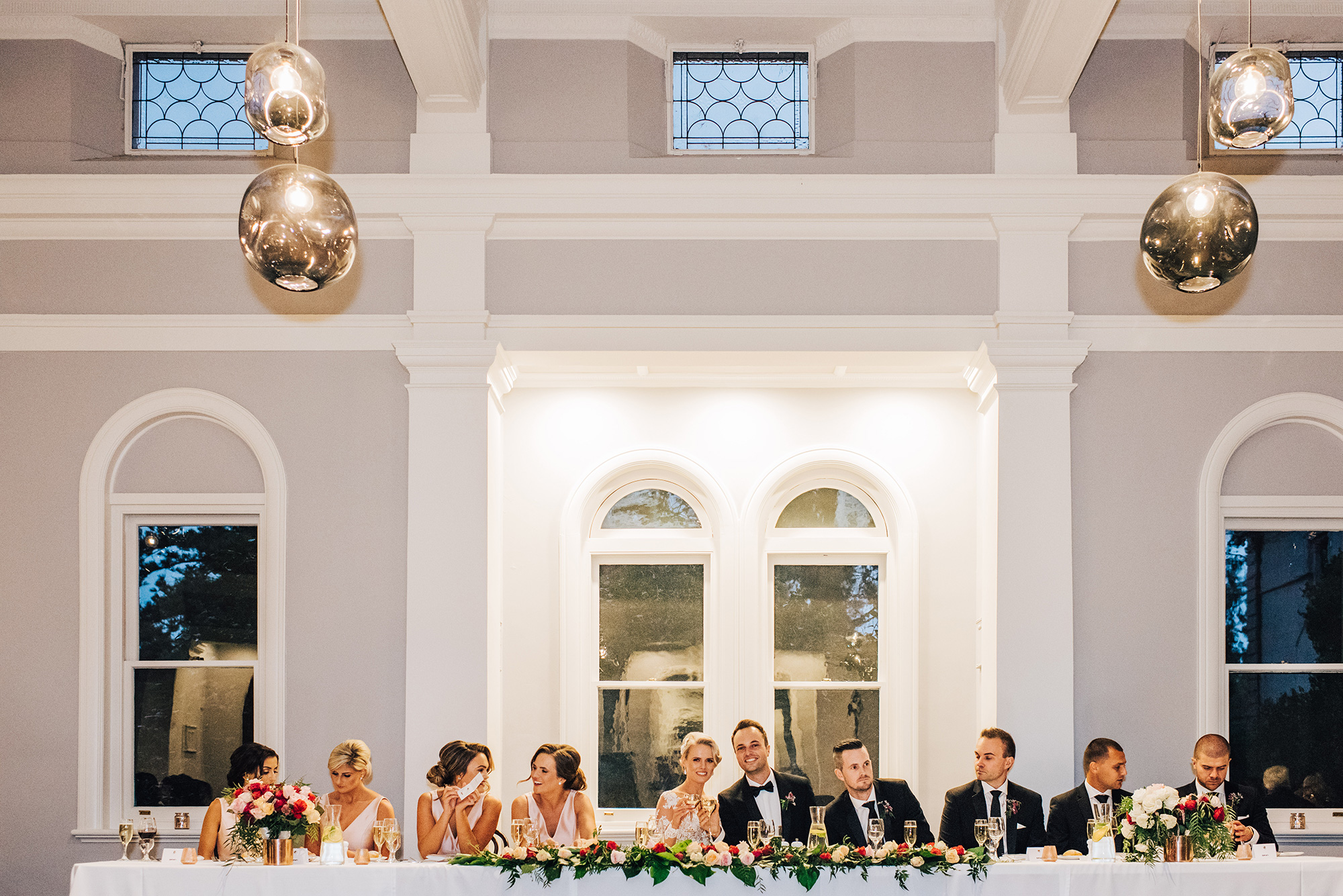 "At the end of the night room was filled with amazing food catered by Bursaria; love, laughter, good music, dancing and all the people that mattered most to us."